Marriott's new loyalty program launches August 18, 2018. In many ways the implementation of this program feels very rushed, as the program is now less than a week from being introduced, and there are some questions we still don't have answers to.
Marriott still hasn't officially published the terms & conditions for the new program, though FlyerTalk member phltraveler found a link to the terms. These are very interesting, and in some ways surprising.
Let me start by noting that since these terms have't officially been published yet, it's possible that these aren't accurate. It could be that they're an earlier version of the terms, and that there are still updates they're going to make. Nonetheless there's some potentially interesting stuff in here. For example:
Are Platinum suite upgrades actually guaranteed?
Up until now I've always been told that Marriott plans to adopt the Starwood way of providing suite upgrades. That's to say that Platinum members are entitled to suite upgrades subject to availability. In other words, as long as a suite is available, a Platinum member is entitled to it, and it's not at the hotel's discretion to deny that.
However, the terms state the following:
Complimentary Enhanced Room Upgrade for Platinum Elite Members. Based on room availability at check-in and limited to a Member's personal guest room at no additional charge. Enhanced rooms may include rooms with desirable views, rooms on high floors, corner rooms, rooms with special amenities, rooms on Executive Floors, or suites.
This reads very differently than Starwood's old terms. It gives the hotel the discretion to upgrade Platinum members to suites if they want to, but it doesn't guarantee it. This reads more like the old language from Marriott and Hilton, rather than the language from Hyatt and Starwood.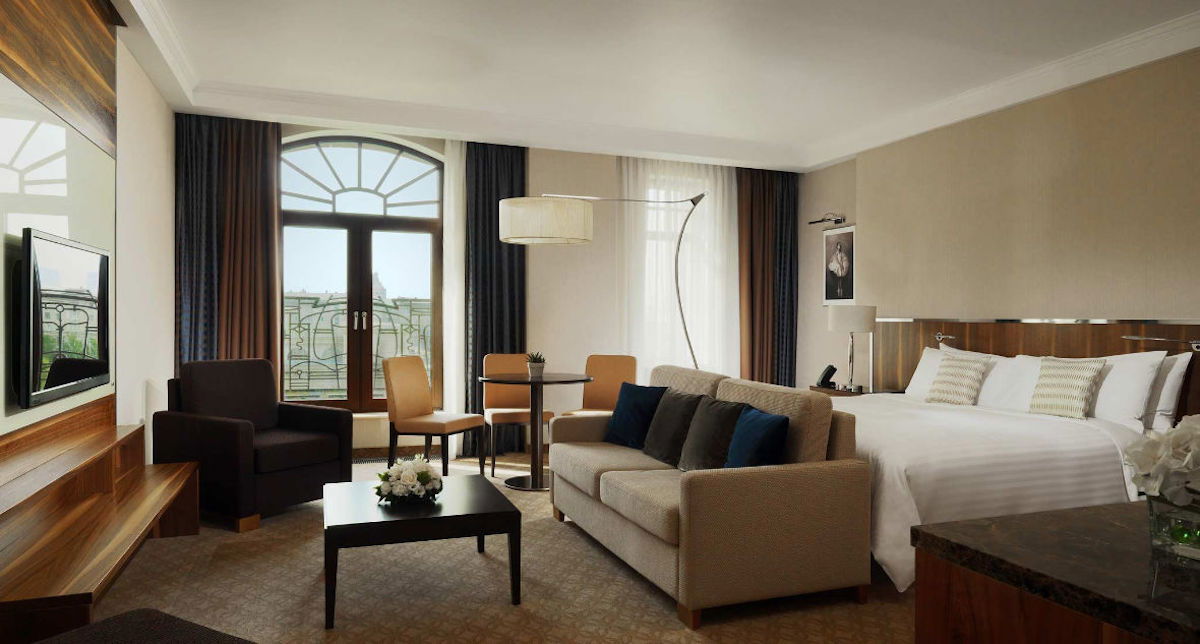 Are Marriott suite upgrades not actually a benefit
Ritz-Carlton suite upgrades are limited to Platinum Premier members
In theory Marriott Platinum members and above are entitled to space available suite upgrades, though it looks like the Ritz-Carlton brand has added further limitations (which is hardly surprising, given how stingy Marriott is with this stuff). According to the terms:
At The Ritz-Carlton, suites are only included for Platinum Premier Members and rooms with direct Club access are excluded.
So it's interesting that suite upgrades are only available at Ritz-Carlton properties to Platinum Premier members and not to Platinum members.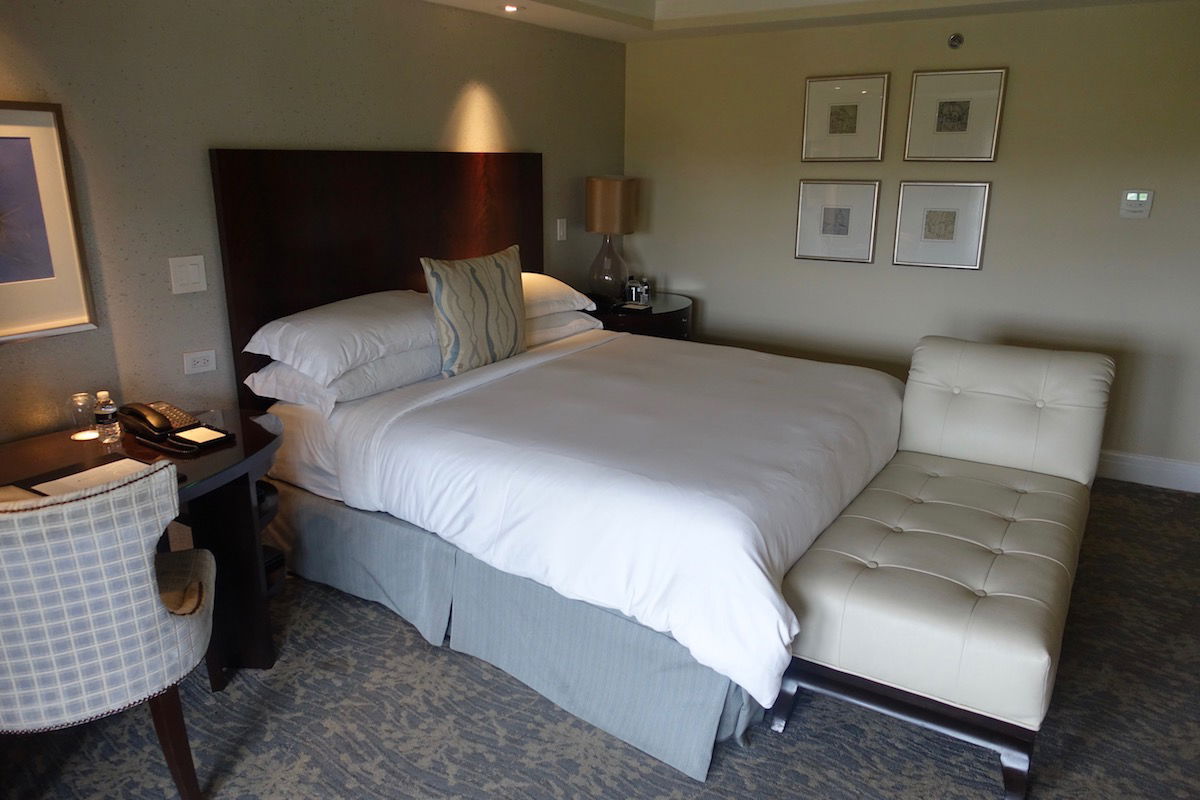 Ritz-Carlton suite upgrades will be limited to Platinum Premier members
Can we not redeem at Starwood's top properties after all?
We've been repeatedly told that all Marriott and Starwood properties will fall under the new award chart. This is different than Starwood's old program, where some properties were designated as not having standard rooms, and therefore all the pricing would be double as high.
While we've been told that practice won't continue, it looks like it might. Here are the new terms:
Free Night Awards at the following locations require a higher amount of Points either because the Participating Property does not have standard rooms or the standard rooms it offers have a mandatory full board requirement in peak seasons: Vana Belle, a Luxury Collection Resort, Koh Samui, Thailand; The Naka Island, a Luxury Collection Resort & Spa, Phuket, Thailand; Sheraton Steamboat Resort Villas, Steamboat Springs, Colorado; The Westin Golf Resort & Spa, Playa Conchal, Costa Rica; The St. Regis Bora Bora and the Le Méridien Bora Bora, Bora Bora, French Polynesia; Mystique, a Luxury Collection Resort, Santorini, Santorini, Greece; The St. Regis Bali Resort, Nusa Dua, Indonesia; Hotel Cala di Volpe, Hotel Pitrizza, and Hotel Romazzino, Costa Smeralda, Italy; W Maldives, North Ari Atoll, Maldives; W Koh Samui, Surat Thani, Thailand; Al Maha, a Luxury Collection Desert Resort & Spa, Dubai, U.A.E.; St. Regis Residence Club, Aspen, Aspen, CO; and Phoenician Residences, a Luxury Collection Residence Club, Scottsdale, AZ.
I'm quite suspicious of all of this, especially since the W Maldives is on the list but not the St. Regis Maldives, for example.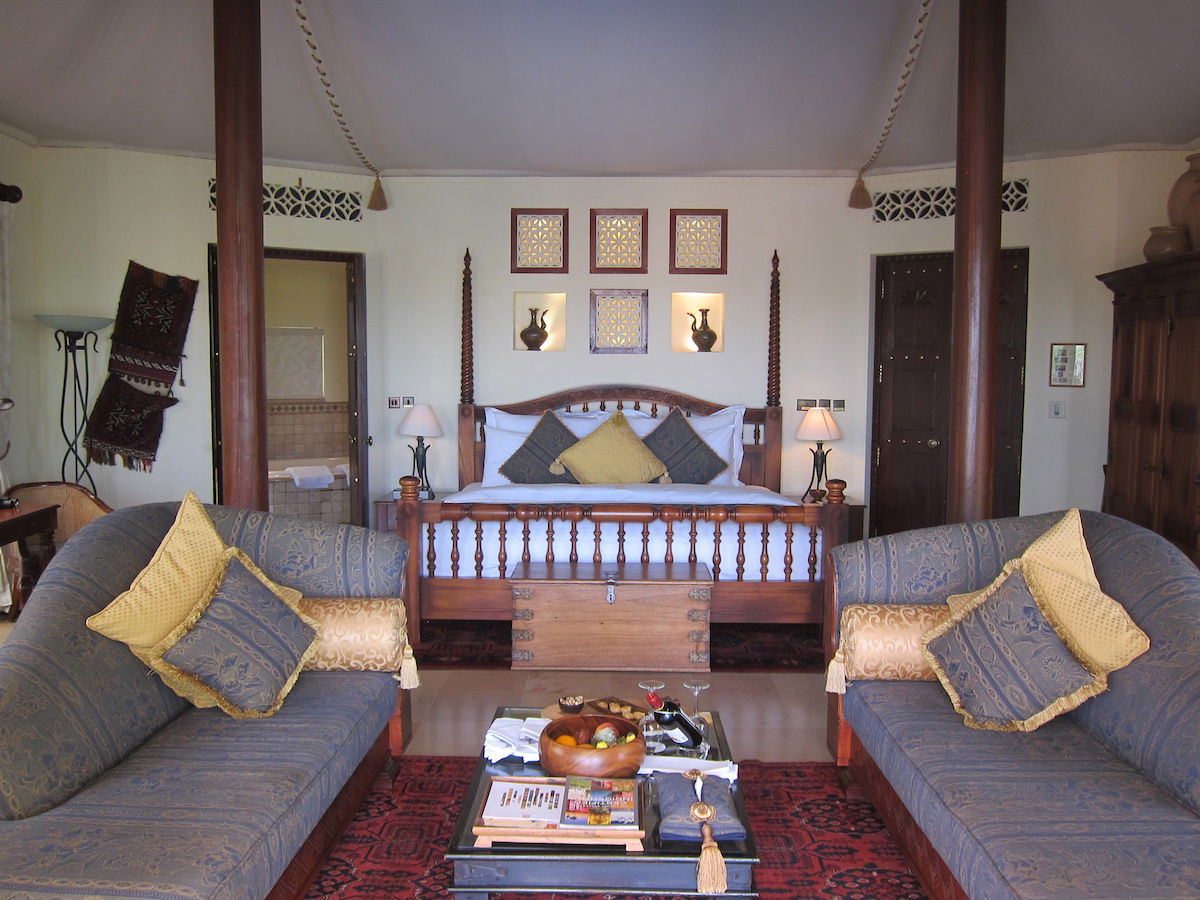 Will Al Maha not actually be bookable for 60,000 points per night?
Bottom line
These leaked terms are interesting to read, though personally I wouldn't panic too much just yet. After all, these aren't officially published, so it's possible that this was an earlier version of their working terms, and they just haven't updated them yet.
While I'll reach out for comment, I suspect Marriott won't officially comment on anything, since we're going on leaked terms here.
Anyone notice anything else interesting in the new leaked terms?
(Tip of the hat to Frequent Miler)