For seven years, Melbourne was my home airport. I've flown in and out of it more times than I can remember, and have a bit of a love/hate relationship with the place.
I love that it operates 24/7 and the domestic and international terminals are all within the one complex, so transferring from international to domestic is a breeze, unlike in Sydney, Brisbane and Perth.
However I've always been frustrated by how far it is from the CBD (especially compared with Sydney), and most of all, how there's no train station at the airport, so there's no rail link to the city, or anywhere else. I travel through Western Europe regularly and would be shocked to arrive in a large, modern city to find there is no rail link to the city.
There are four main terminals at Melbourne Tullamarine Airport:
Terminal 1 for domestic Qantas flights
Terminal 2 for all international flights
Terminal 3 for Virgin Australia domestic and Regional Express flights
Terminal 4 for Jetstar and Tigerair domestic flights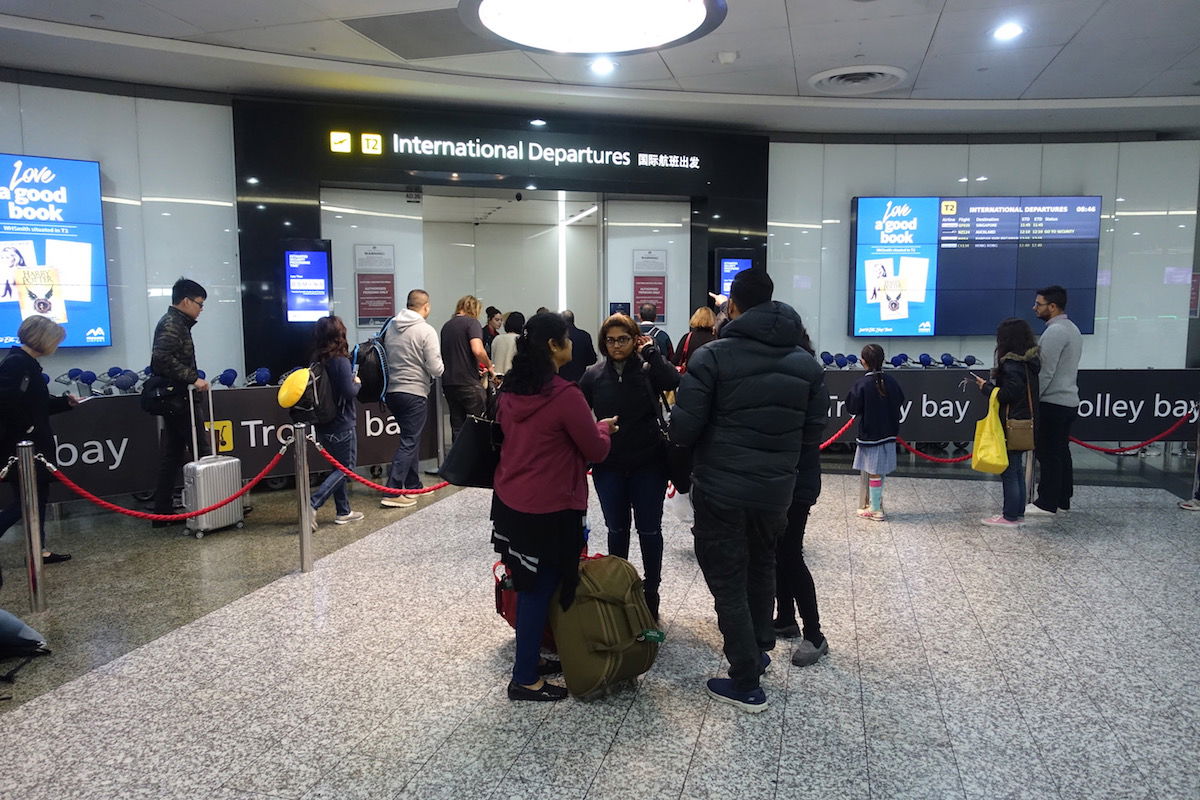 The terminal buildings are all interconnected, with Terminal 2 being located in between Terminal 1 and 3, all under the same roof. It's a very easy walk between these terminals, with certain domestic and international gates located very close together.
Swinging Gates
Little old Adelaide Airport, which is where I was born and raised, operates a system of 'swinging gates.'
The terminal design is very simple – it is one single rectangular building with all gates in a single line down one side of the building (around 25 or so in total). Virgin flights operate at one end, Qantas flights down the other. Adelaide has very few international flights, so a few gates in the middle of the terminal building (18, 19 and 20 per the image below), are used for international flights at various parts of the day as required.
This is simply done by using moveable glass walls to either open the gates to the rest of the terminal so they can be used for domestic, or closing them off to be used for international.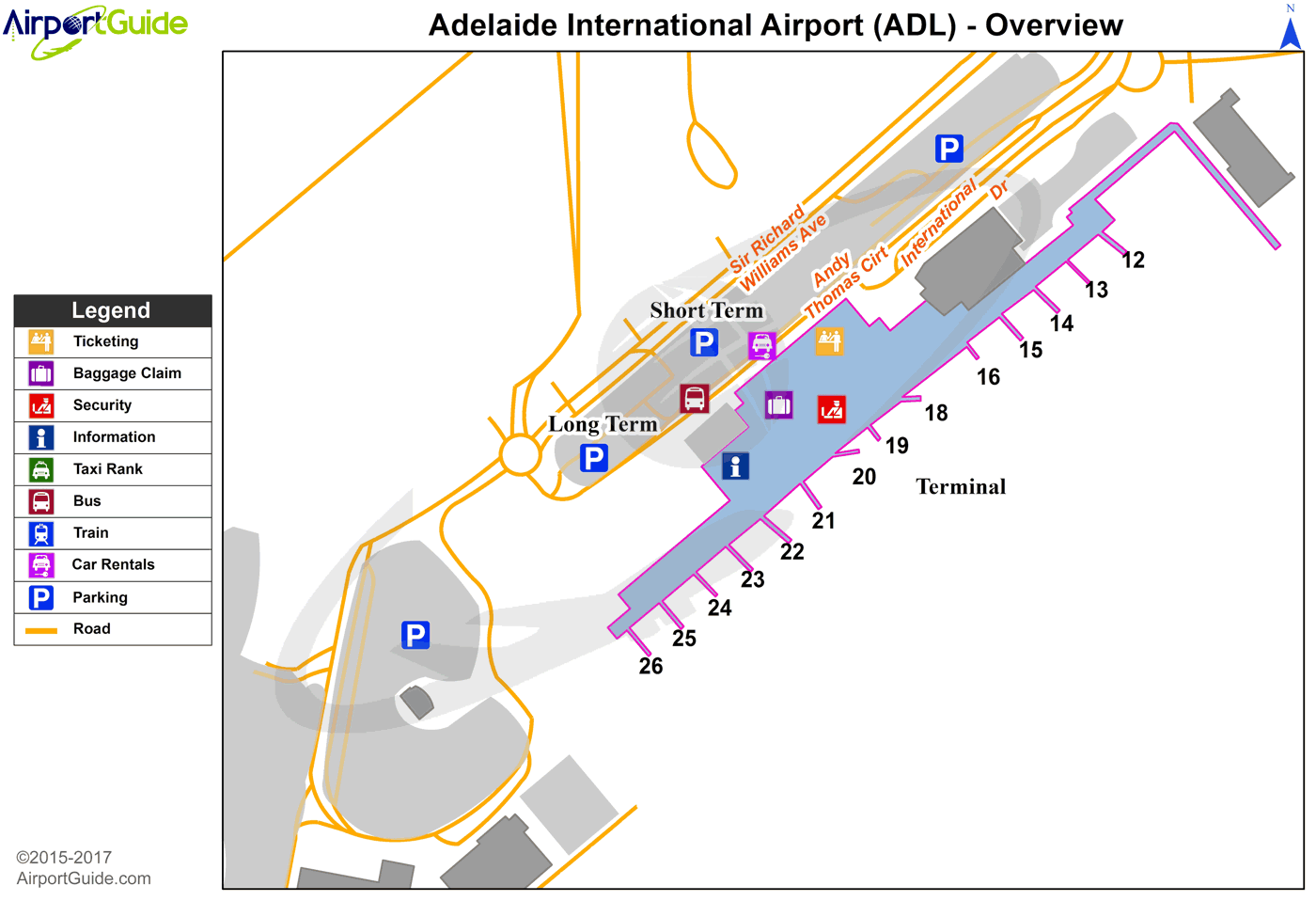 It's a bit of an odd concept, but for a small airport it works very well and is surprisingly simple.
Asian flights to Adelaide generally arrive and depart in the mornings, while Middle Eastern flights arrive and depart in the evenings. In between these times, these gates can be opened up to the domestic terminal, and used for additional domestic flights.
Adelaide Airport has been using this system since the current airport was built in 2005, and the airport has won many accolades for it.
Melbourne Airport has decided to use a similar concept to convert some domestic gates in both Terminals 1 and 3 into dual use domestic/international gates. They plan to convert three by 2020, with a further five to be converted next decade.
Presumably the gates to be converted will be those closest to the international terminal, and walkways from international will be built to the domestic gates so they can be closed off, remain completely sterile and allow passengers to board after clearing passport and international security control. There's no suggestion international passengers will mix with domestic passengers like I have seen occur at some US airports.
Melbourne Airport Planning Executive Michael Jarvis has said of the decision:
What these projects are intended to do is meet that international growth challenge by using latent or spare capacity in the domestic terminals. It will require some surgery to the buildings but by augmenting the existing domestic piers with segregated corridors and vertical transport at the gate lounges, we can add the infrastructure to existing gates rather than building new ones.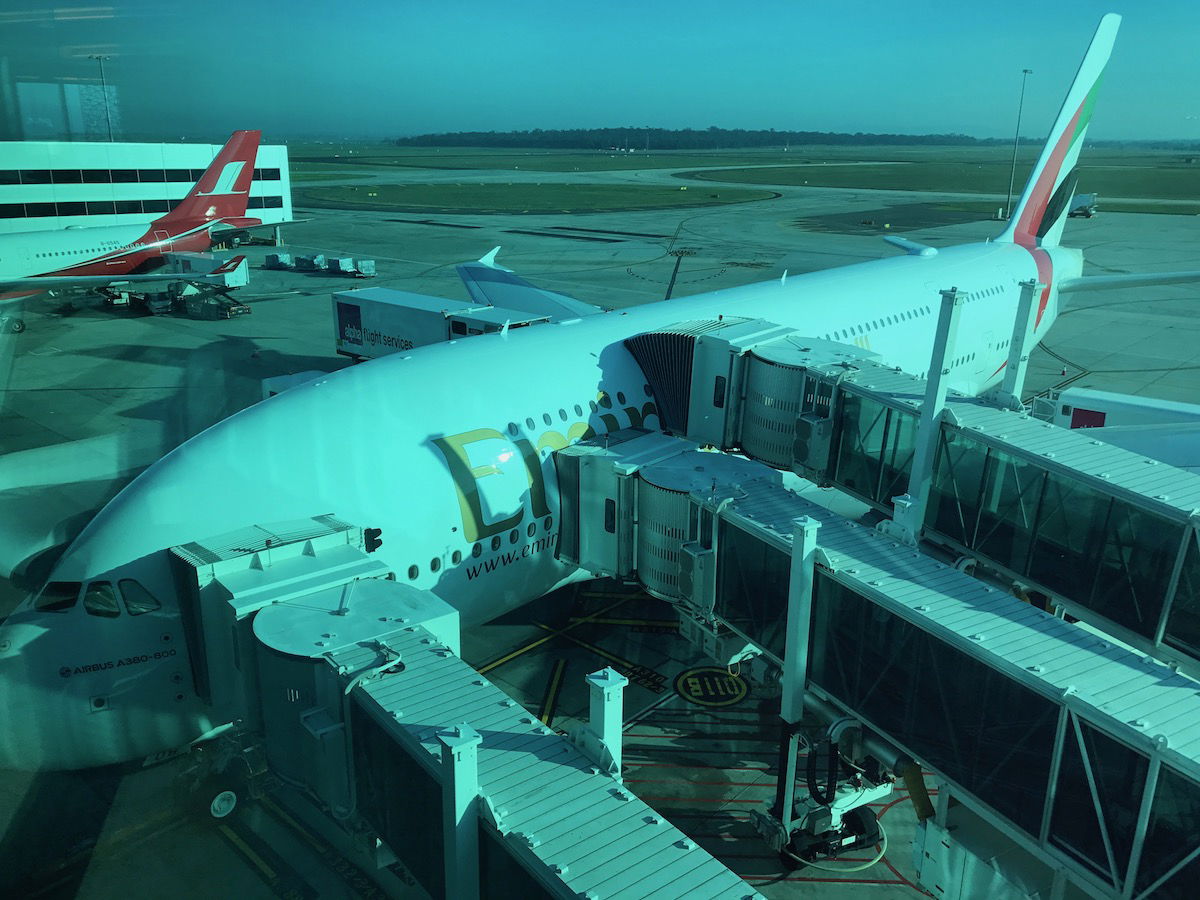 Bottom line
This is a smart solution to capacity constraints at Melbourne Airport, and utilises the airport's convenient terminal design.
I really don't like those airports where domestic and international terminals are separated by a lengthy bus ride, as they make transfers very difficult, and for all of Melbourne Airport's transport faults, this is a great idea that's already worked well.
Do you think domestic and international gates should be dual use to maximize efficiency and capacity?