Nowadays I don't actually fly domestically that much. A majority of my travel is international, and then most of my domestic travel is either on premium transcontinental routes or on short-haul flights without meals (this is thanks to me planning travel more strategically, rather than constantly criss-crossing the country). I don't experience "average" domestic first class catering as much as I used do.
It's also not something I place that much value on. I've talked about how American's domestic first class catering is quite bad, though fortunately they let you order special meals, and the Asian vegetarian meal is a significant upgrade over the standard domestic food.
Yesterday I flew from Los Angeles to Houston on United on a dinner flight, so wanted to share my impressions of the food on this 2hr50min flight.
Service began with drinks and mixed nuts. United only has almonds and cashews, so the nut mix isn't quite as varied as American's (which is perhaps one of the few areas where American is a leader).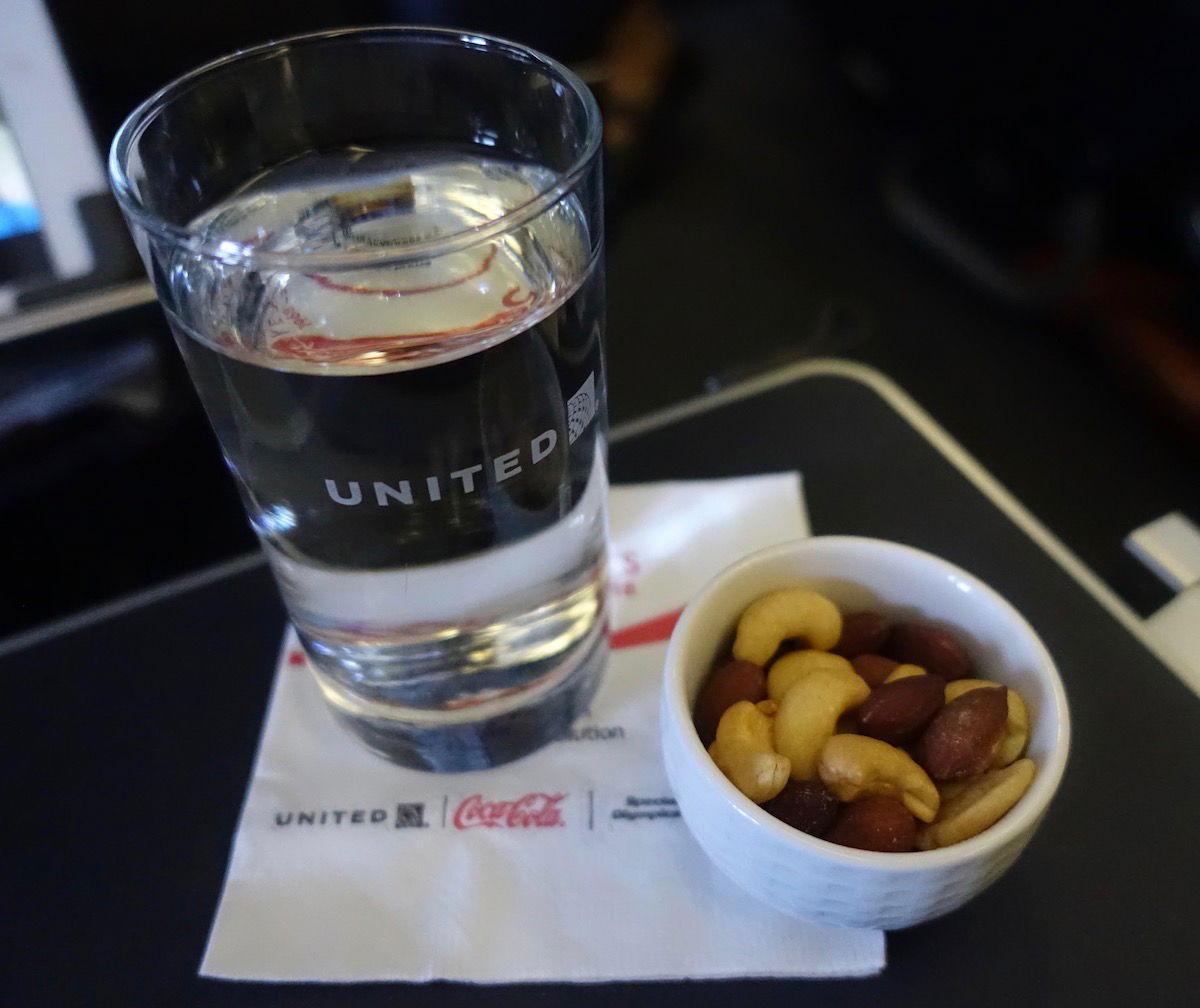 Dinner choices were between a paella with chicken sausage and shrimp, and a cobb salad with chicken. I selected the former.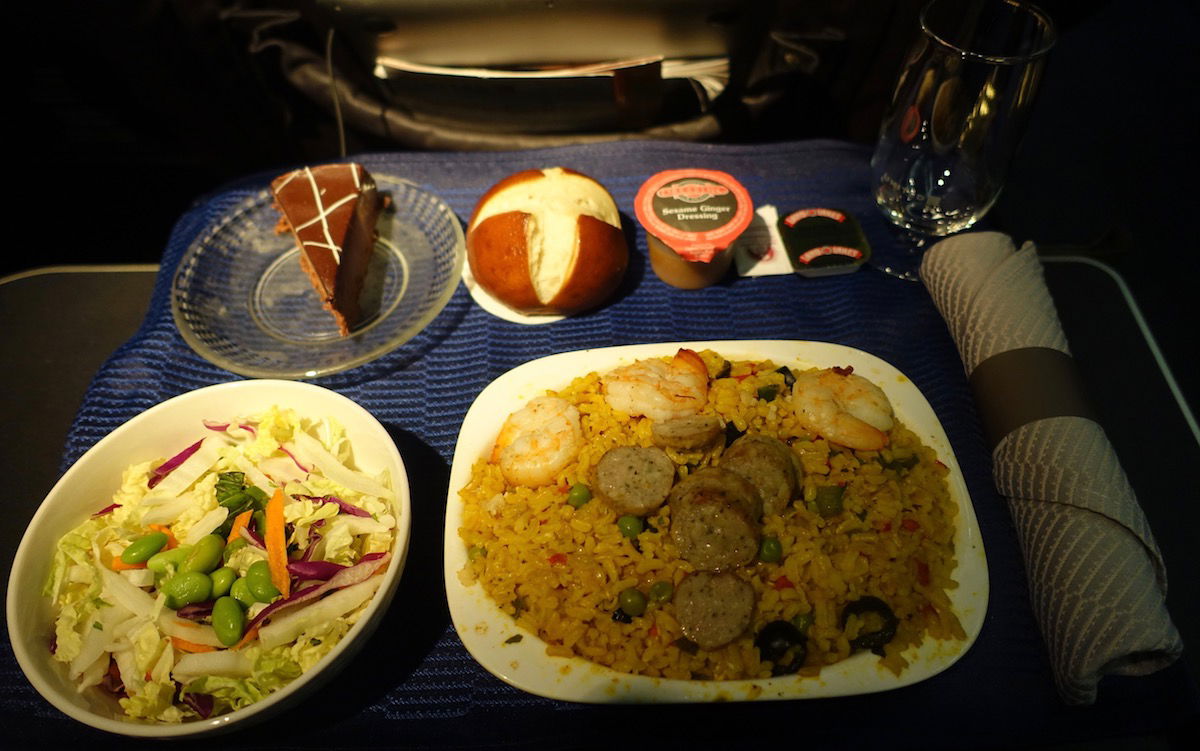 I believe the paella is one of United's most popular dinner dishes, and it was… fine. I picked at the shrimp and chicken sausage, but I found the rice and accompaniments to be fairly bland.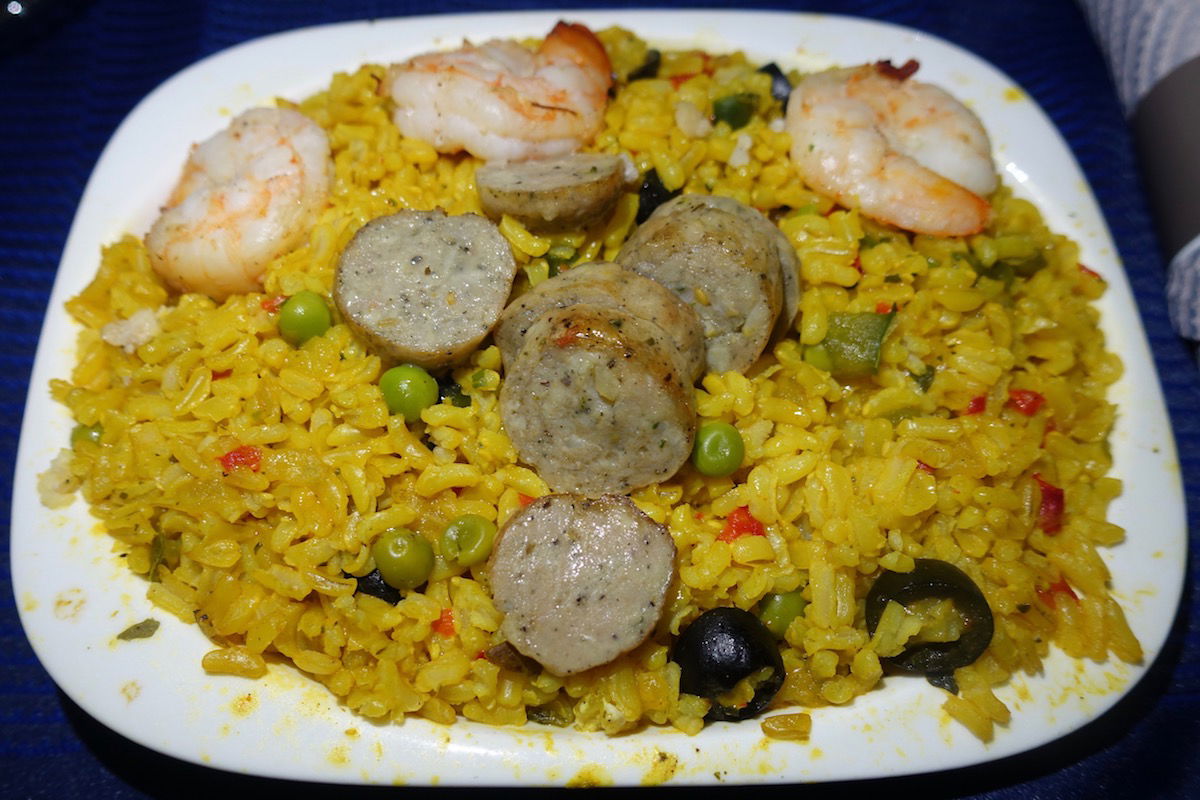 The meal came with a side salad, as well as a pretzel roll and chocolate cheesecake. Obviously the pretzel roll and chocolate cheesecake were delicious, but those also aren't things I need to be eating while sitting for hours on end.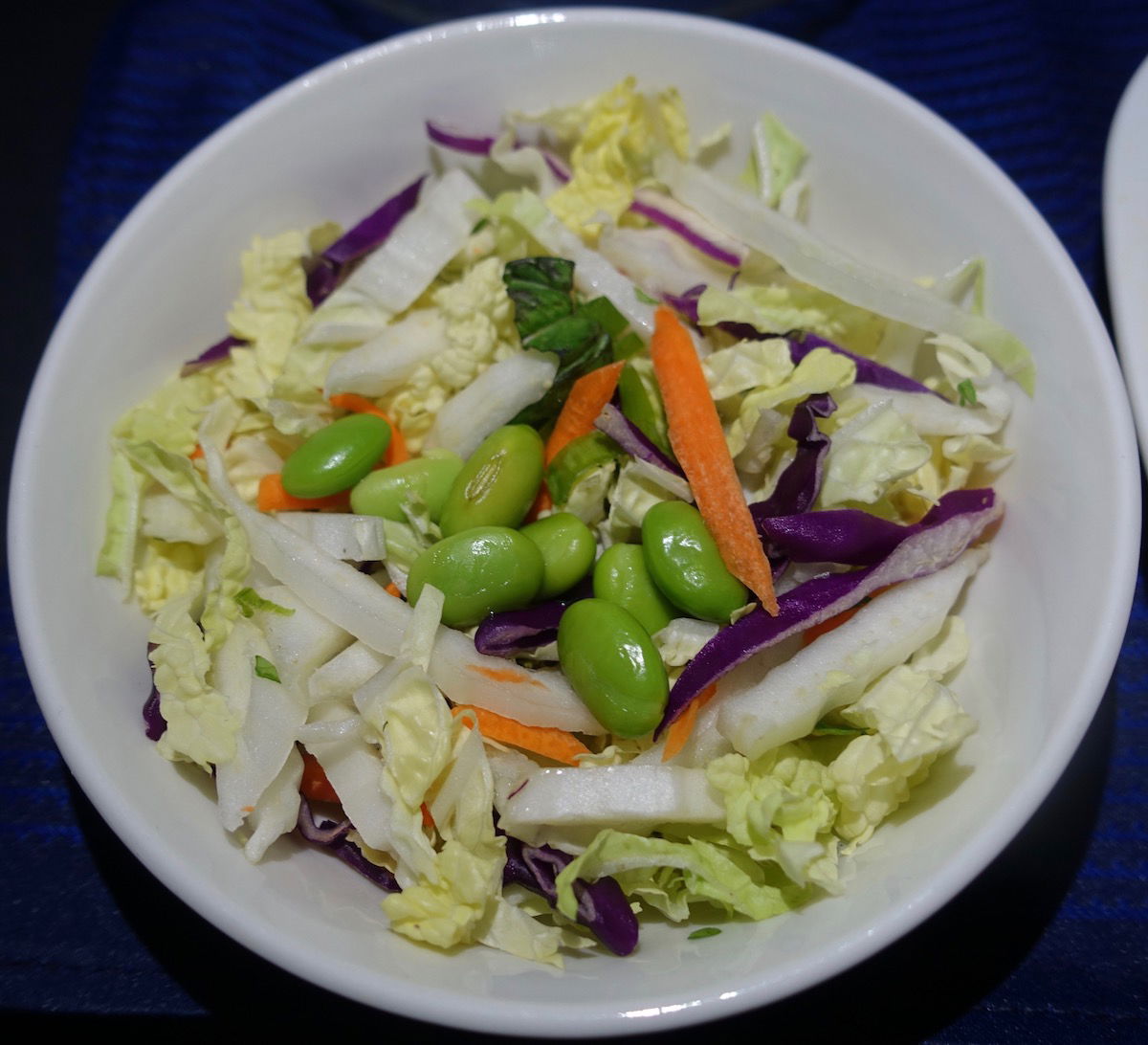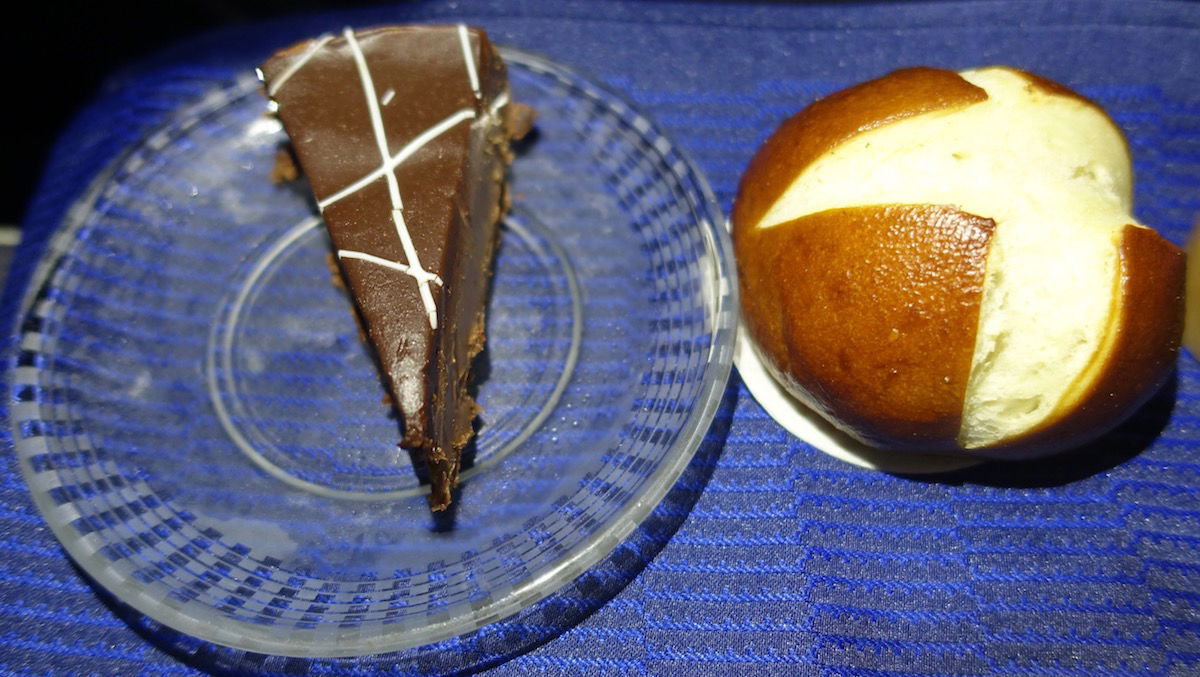 Based on this flight (and many others) I find that United flight attendants are generally pretty attentive when it comes to offering pre-departure beverages of choice and constant drink refills. The same is true on Delta, but less so on American.
So yeah, usually if I'm going to write a post like this it's going to be because something was really good or really bad. But sometimes I think it's worth reporting that something was just fine, and that was the case here.
Personally I haven't noticed a huge difference between catering on American, Delta, and United, at least on domestic flights. My meal on United was alright for a domestic airline meal, which is to say that it's not inedible if you're hungry, but it's worth eating before or after the flight (both from a taste and health perspective).
I still think special meals are the best kept secret for getting a genuinely decent meal on a domestic flight, though not all airlines let you pre-order those.
To those who mix it up between US carriers, is there one that you find is significantly better than the others when it comes to catering?