Well, the much anticipated (dreaded?) day is finally here, as Marriott is forming a unified loyalty program for Marriott Rewards, Ritz-Carlton Rewards, and Starwood Preferred Guest. Hopefully you completed everything you wanted to do before the programs merged, though I'm guessing the most excitement is in the coming days, for those who want to book redemptions at the lower rates.
If you visit marriott.com you'll see an indication that a site upgrade is in progress, and you may experience disruptions with just about everything.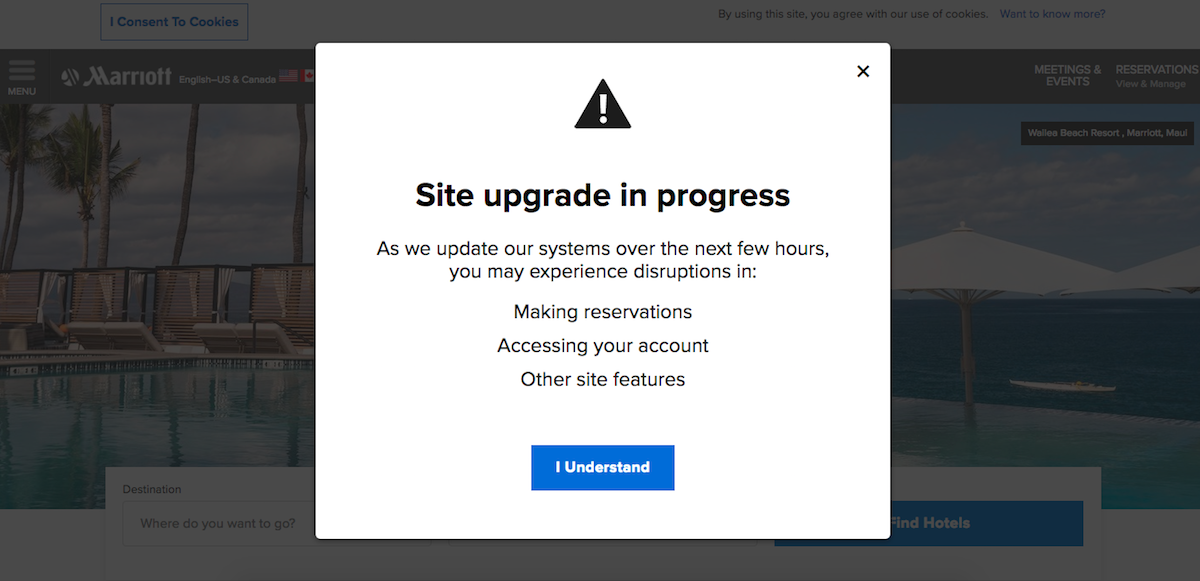 Meanwhile if you go to spg.com, you'll notice that it's basically just a white label version of Marriott's website.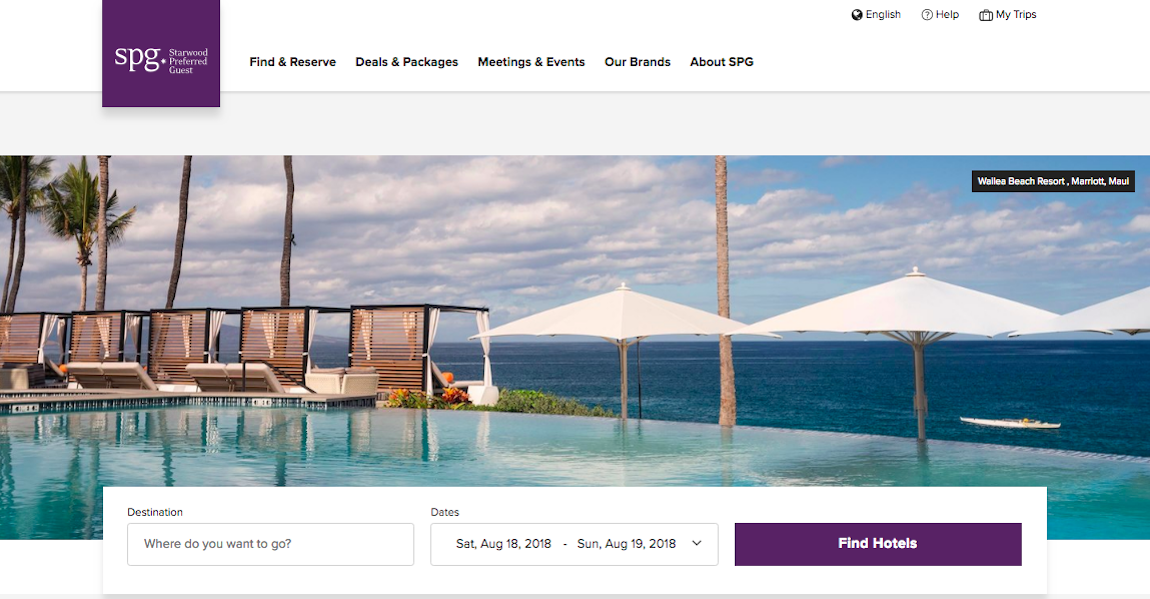 So, what should you expect this weekend? This is one of Marriott's largest IT projects in history, with several billion pieces of guest data being transformed and migrated. We don't know exactly how long it will be until the functionality to redeem points is up, though as of now it's not. I imagine it will likely be several more hours.
In the meantime, Marriott has sent me the following updates:
To ensure site stability, account combine functionality will be rolled out to members in batches through Monday.
As a result SPG.com and the corresponding mobile app will periodically have planned outages starting Friday 10pm ET. All other planned outages impacting Marriott.com and app, as we've stated in the past, will begin around 4am ET.
Throughout the weekend, when members log in to their accounts they will see all of their Marriott Rewards account activity, however only 2018 SPG activity. If members want to see their full 24-month SPG account activity, there will be a link on their profile popping up a lightbox with account statements. See screenshot below.
Progress updates will be posted to status.marriott.com, throughout the weekend.
Here's what status.marriott.com says as of now:
As we upgrade our systems to bring together three loyalty programs into one combined program:

The SPG app is currently unavailable while we upgrade it
Guests using the new SPG.com site, the Marriott.com site, the Marriott mobile app, and The Ritz-Carlton mobile app may encounter disruptions in making reservations, accessing account information, joining Marriott Rewards, and other features
Voice reservation systems are also undergoing updates, so our associates will encounter similar issues with making reservations and accessing member information

Check back later and get ready to experience the power of one program…and endless inspiration.
Are you anxiously waiting to book any awards once the new program kicks in?