We've increasingly seen airlines offer more discounted premium cabin fares. Rather than offering free upgrades, they'd rather sell the tickets, even if they're at steep discounts.
Lufthansa and Swiss seem to offer discounted first class fares more than ever before, and typically they do this by offering a "partner sale," where you get a great fare if two or more people are traveling together, and if you stay at your destination for at least a week (or so). This is a smart way for them to better segment the market, since business travelers (who may have a higher willingness to pay) wouldn't typically meet those requirements.
Anyway, at the moment Lufthansa and Swiss have some incredibly low first class fares for travel from London to both Delhi and Mumbai. The general terms of these fares are as follows:
Only valid when traveling in parties of two
There's a six day minimum stay required
Valid for tickets booked by September 3, 2018 (though in reality the sale could be pulled earlier)
Valid for travel commencing between September 15, 2018, and June 30, 2019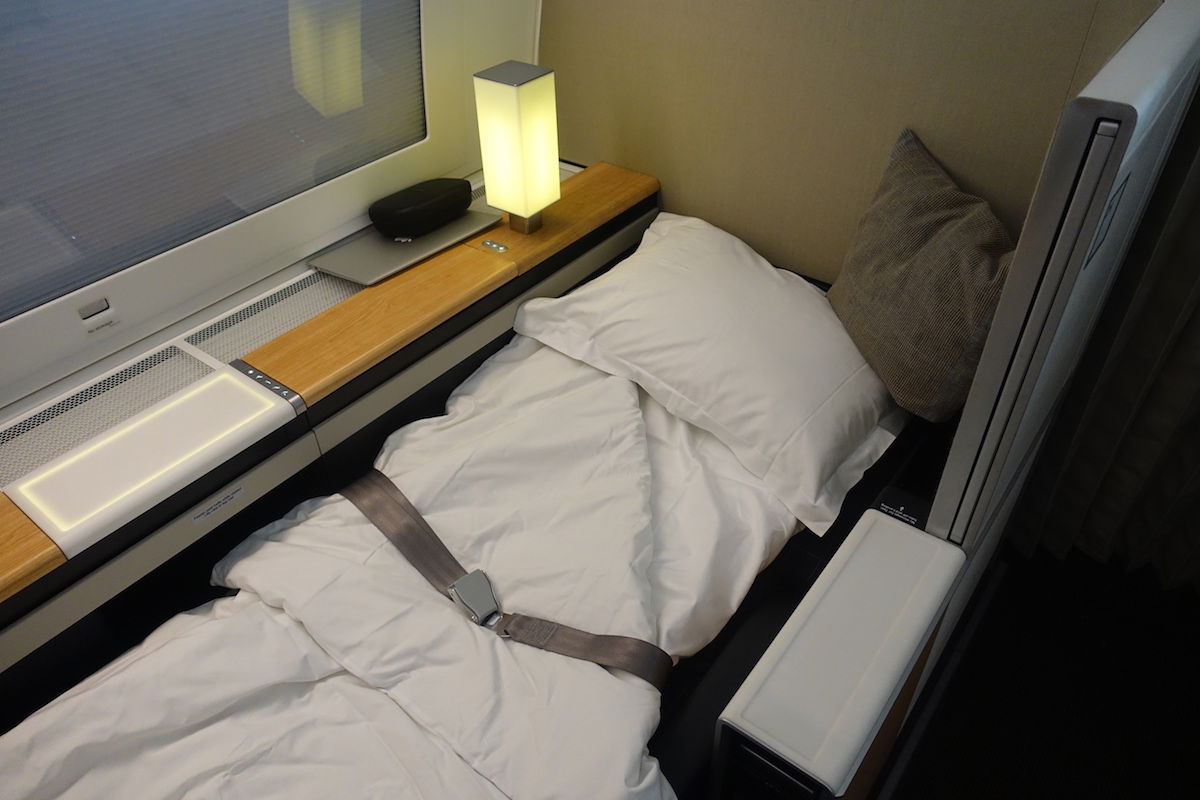 Swiss first class
As you can see, this fare sale has wide open availability, given that you can travel over a period of over nine months.
So, just how good are these fares? You can fly roundtrip from London to either Delhi or Mumbai for just ~$1,940 per person.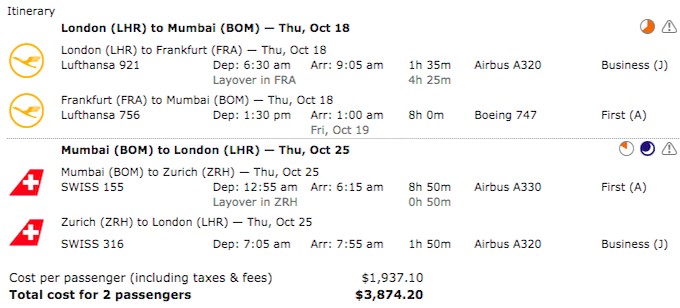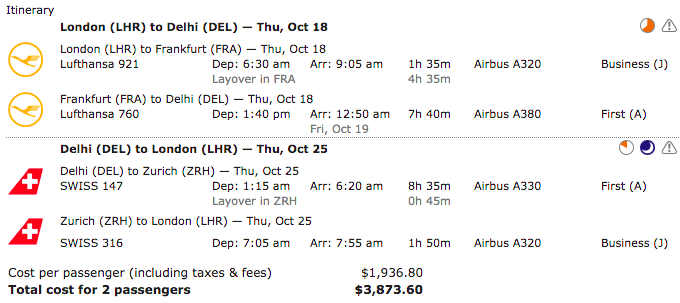 Those aren't the only cities available, though. You could also fly roundtrip from London to Shanghai for ~$2,250 per person.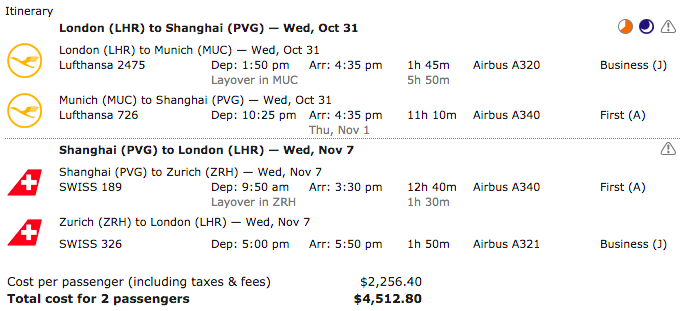 Or you could fly roundtrip from London to Hong Kong for ~$2,580 per person.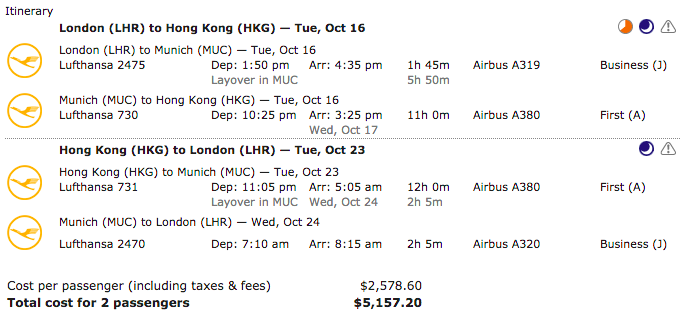 These are some really great fares, especially when you consider that you often only see fares this good out of airports like Cairo, Athens, Istanbul, etc. To see fares like this out of London is unusual.
Best of all, availability is wide open, so you should have no trouble finding seats. You can search the availability on ITA Matrix, just make sure you're searching for two passengers to trigger this pricing. Then you can book directly with either Lufthansa or Swiss.
Both Lufthansa and Swiss first class are excellent, and their lounges in Frankfurt, Munich, and Zurich, are exceptional, so be sure you plan a long layover to enjoy those.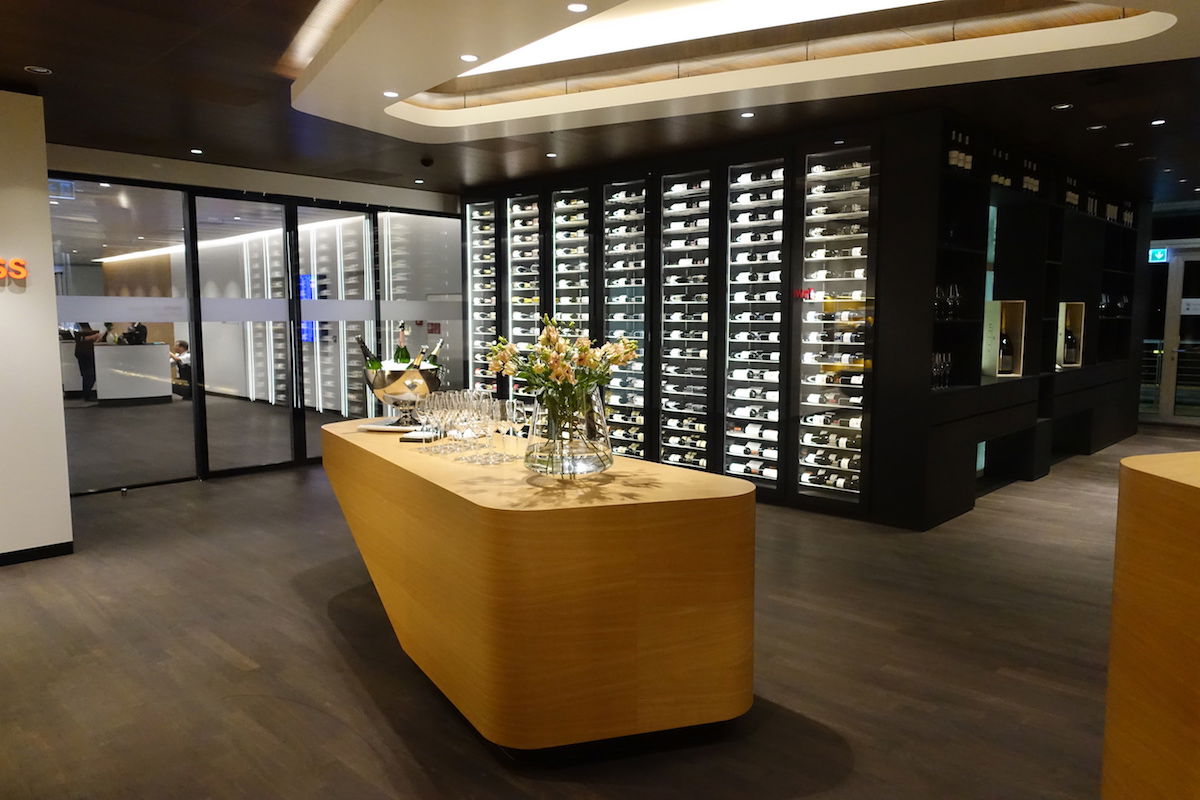 Swiss first class lounge Zurich
These fares book into the "A" fare class (at least for the longhaul segments), so you can find mileage accrual rates here. With some programs you can earn as many as 300% miles.
It goes without saying that this is still a lot of cash, but seeing roundtrip longhaul international first class tickets for under $2,000 per person is still excellent.
Anyone considering taking advantage of these great fares?
(Tip of the hat to You Have Been Upgraded)