---
Welcome to my next trip report, covering travel in business class on Austrian, EgyptAir, Oman Air, and Air Belgium, and travel in first class on Korean Air and Oman Air. This should be a fun one!
Planning the trip
This trip was motivated entirely by being able to review some new airlines. There are some interesting new airlines and products this summer that I really wanted to review. The two things I was most interested in reviewing were Air Belgium, a startup airline based in Charleroi, and Oman Air's new 787-9 first class, which was debuting between Muscat and London as of July 1, 2018.
So all my planning was based around that.
Booking flights
Over the course of my five day trip I flew from Newark to Vienna to Cairo to Muscat to London to Brussels, then drove to Charleroi, and then flew from Charleroi to Hong Kong to Incheon to San Francisco. Here's what that 24,000+ mile routing looks like on a map: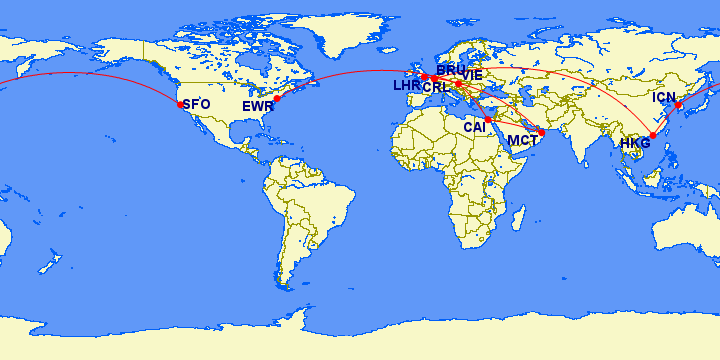 That being said, let me explain the booking process based on the order in which I booked flights, rather than the order in which I flew them.
My top priority on this trip was to fly Oman Air's new first class product, which is exclusively available between Muscat and London. Since there's no easy way to redeem miles for Oman Air first class, I knew I needed to find a decent paid fare, and the best one I could find was out of Cairo.
Specifically, Oman Air has ~$1,200 paid first class one-way fares from Cairo to London via Muscat, so that's the first itinerary I booked. That routing looked as follows:
7/01 WY408 Cairo to Muscat departing 1:10AM arriving 7:15AM [Business]
7/01 WY101 Muscat to London departing 2:30PM arriving 7:10PM [First]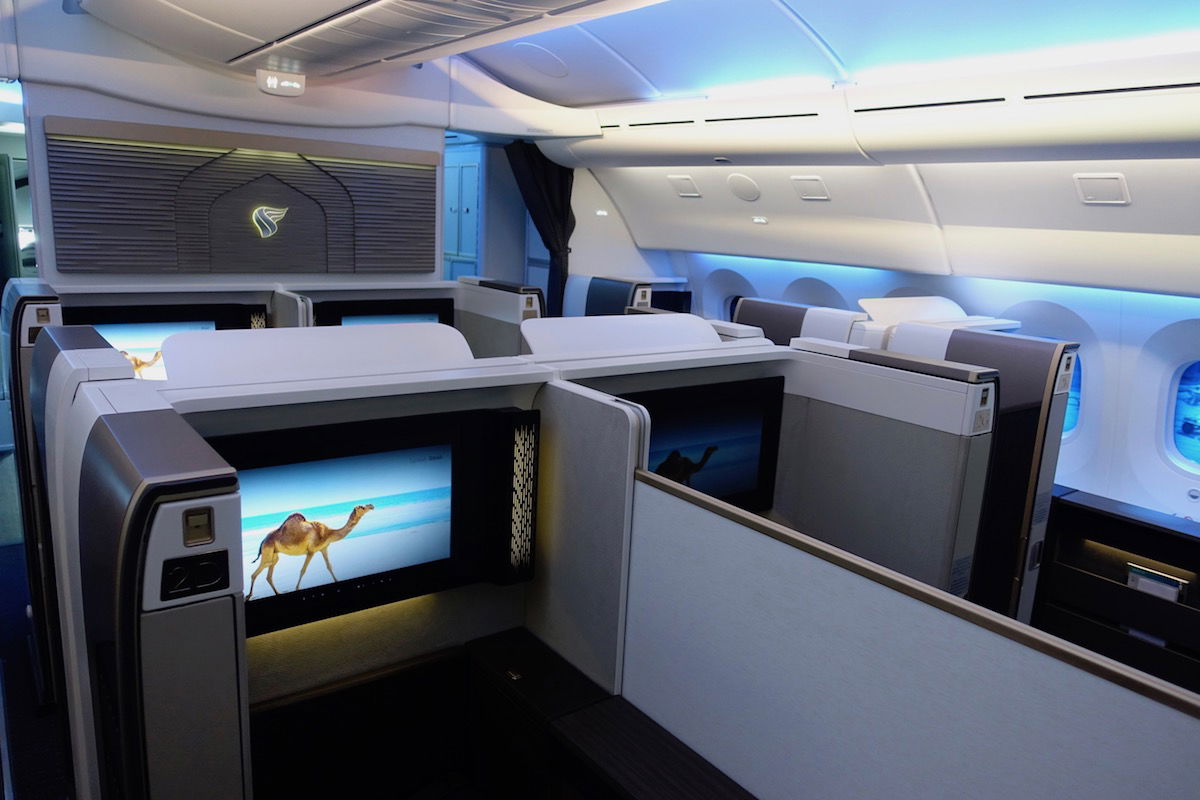 My flight from Cairo to Muscat was even operated by an A330 featuring Apex Suites, so that was a special treat for that short redeye.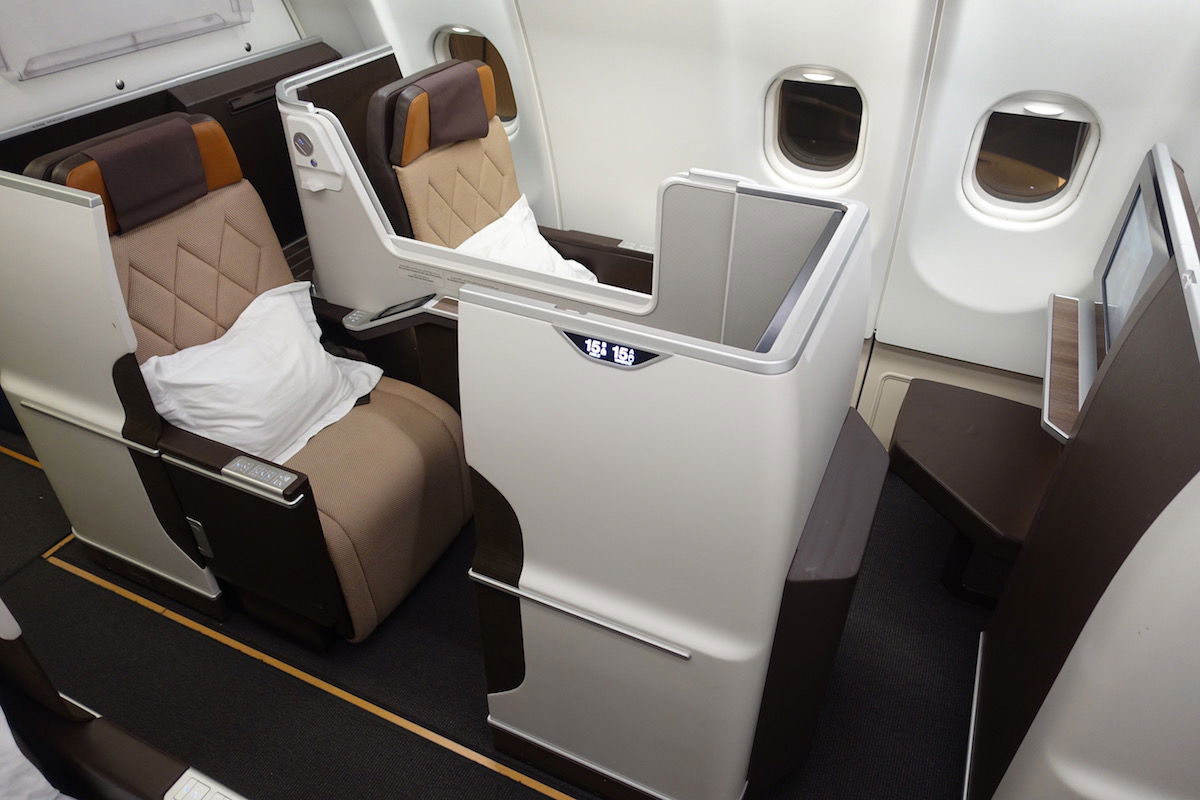 Since I found myself in London, next I decided to book Air Belgium from Charleroi to Hong Kong. I was landing in London on Sunday and Air Belgium operated a flight on Monday, so I booked the following flight for ~$1,277:
7/02 KF851 Charleroi to Hong Kong departing 2:10PM arriving 7:40AM (+1 day) [Business]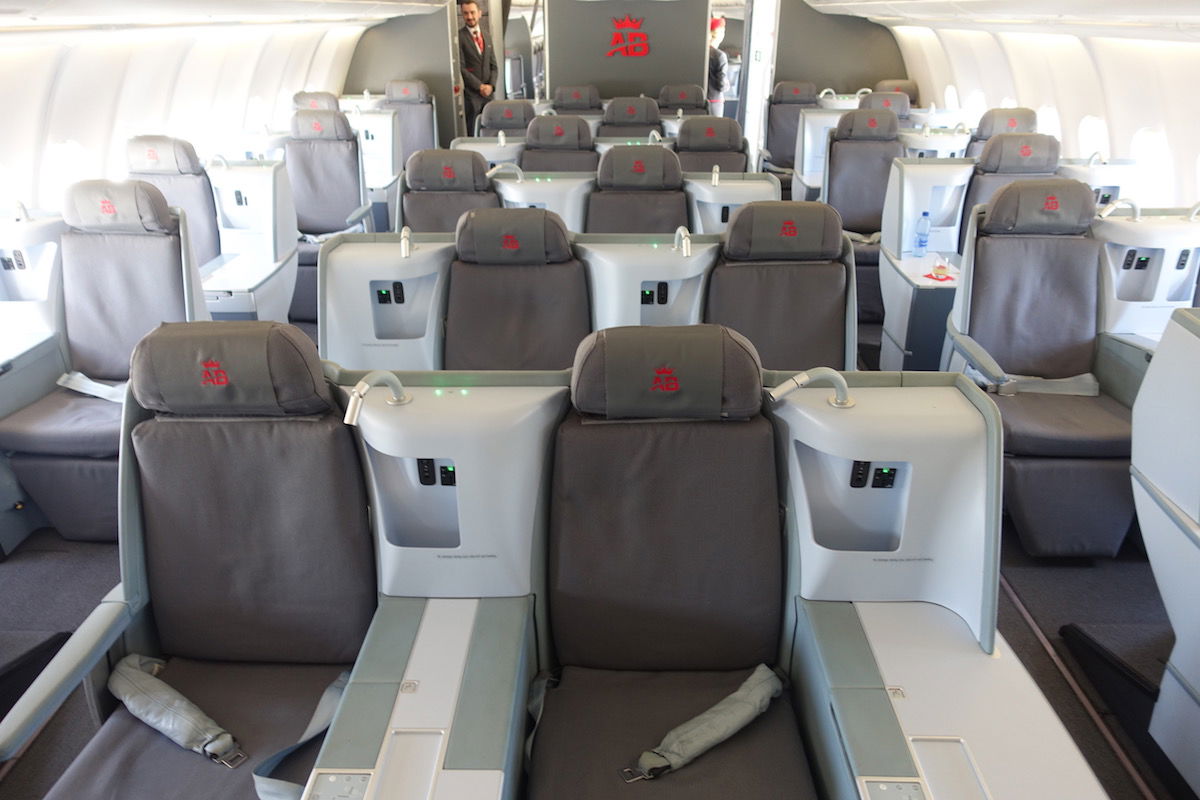 In reality there's a lot more to that ticket, since Air Belgium canceled the first flight I was booked on, then they upgraded my return to business class, and in the meantime they canceled that flight as well, so…
Then I needed to actually get from London to Charleroi, so I booked the following British Airways flight from Heathrow to Brussels for 7,750 Avios plus $40 in taxes and fees:
7/02 BA388 London to Brussels departing 6:35AM arriving 8:50AM [Business]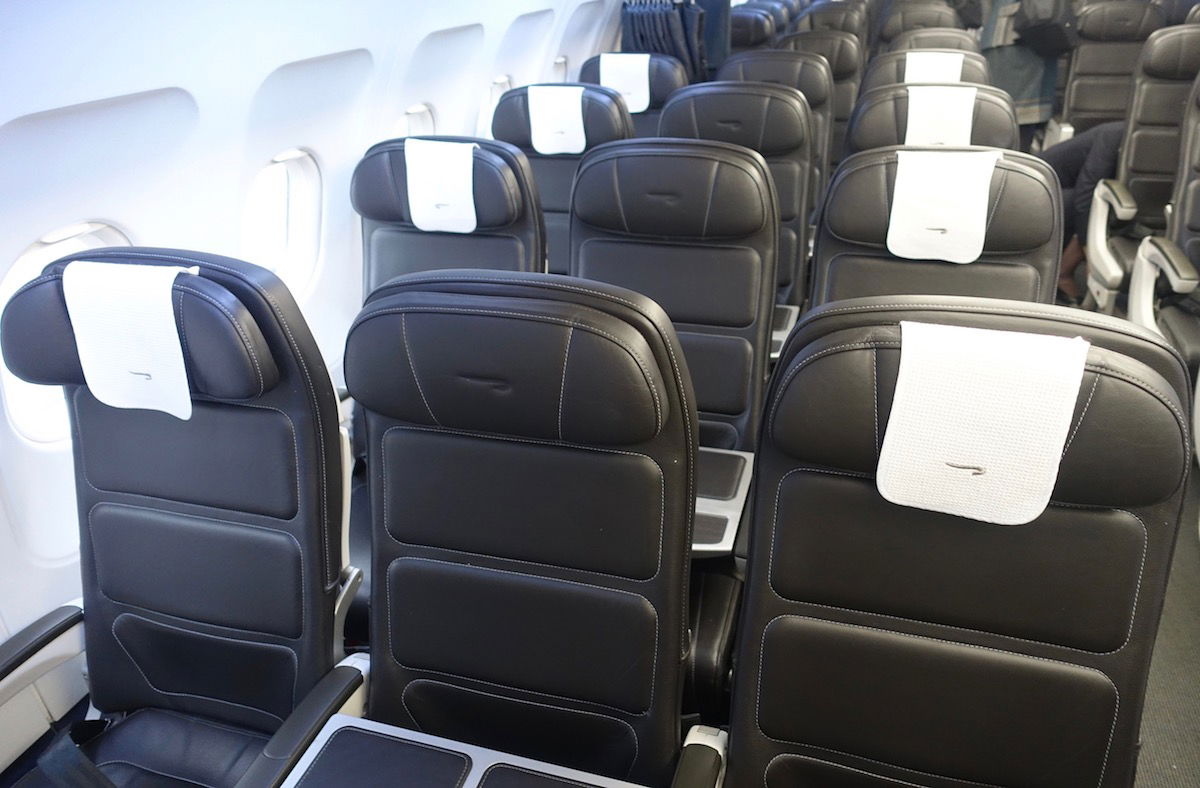 Then I just hired a car service to drive me from Brussels to Charleroi, which to my surprise only took 45 minutes, even though it was a Monday morning. I figured it was easier to do a ground transfer than to fly from London to Charleroi with a connection.
From Hong Kong I wanted to get back to the US, and I had really been wanting to try Korean Air's new 787-9 first class. In reality they use the same seat in first and business class on this plane, which I found to be odd. I also hadn't yet flown Korean Air's A330 first class, so I could try that between Hong Kong and Incheon.
I booked the following for 80,000 Korean Air SkyPass miles plus $86.13 in taxes and fees:
7/03 KE604 Hong Kong to Incheon departing 12:15PM arriving 4:55PM [First]
7/03 KE25 Incheon to San Francisco departing 8:00PM arriving 3:00PM [First]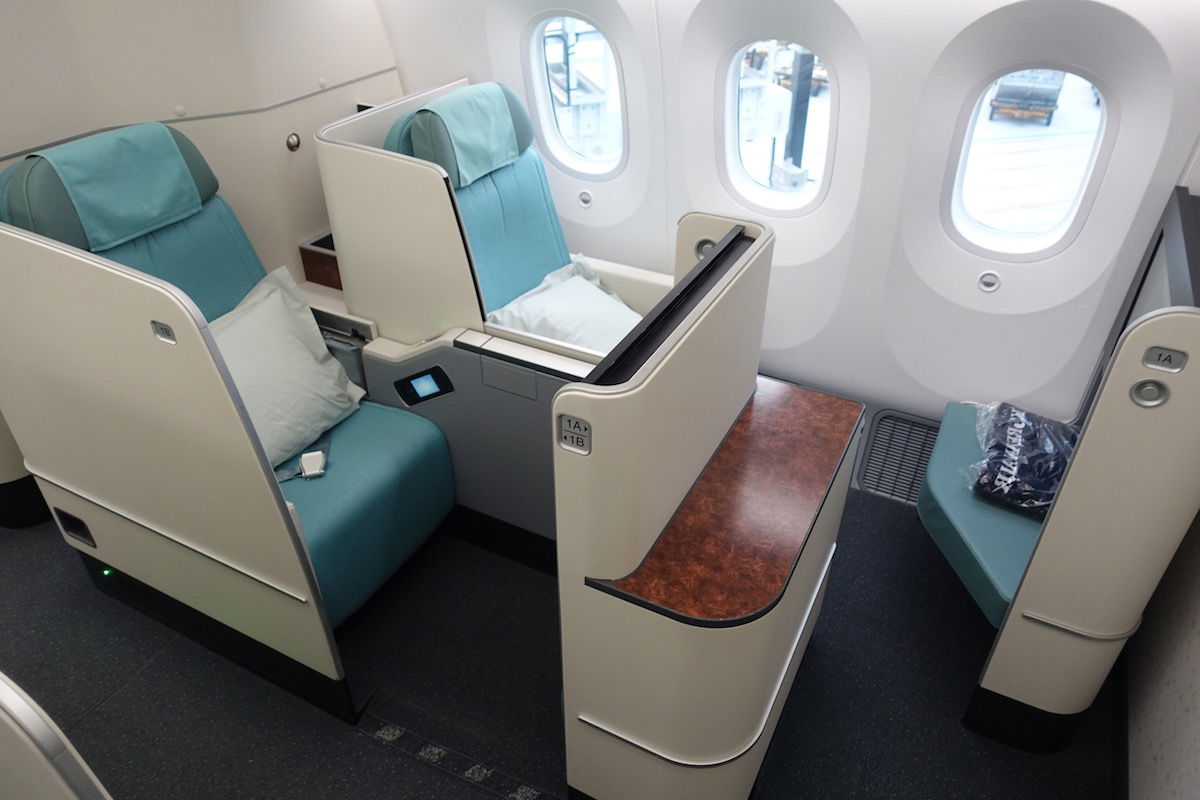 The very last portion of the trip that I booked was the outbound flight, and I only ended up locking this in a couple of days before departure. I was in New York, and my goal was to fly a Star Alliance airline out of Newark, so I could visit United's new Polaris Lounge.
Austrian had business class award availability on the 767 (it had been years since I've reviewed them, and I've only flown their 777 and not their 767), so I booked the following for 63,000 Avianca LifeMiles plus $30.60 in taxes and fees:
6/28 OS90 Newark to Vienna departing 5:50PM arriving 8:25AM (+1 day) [Business]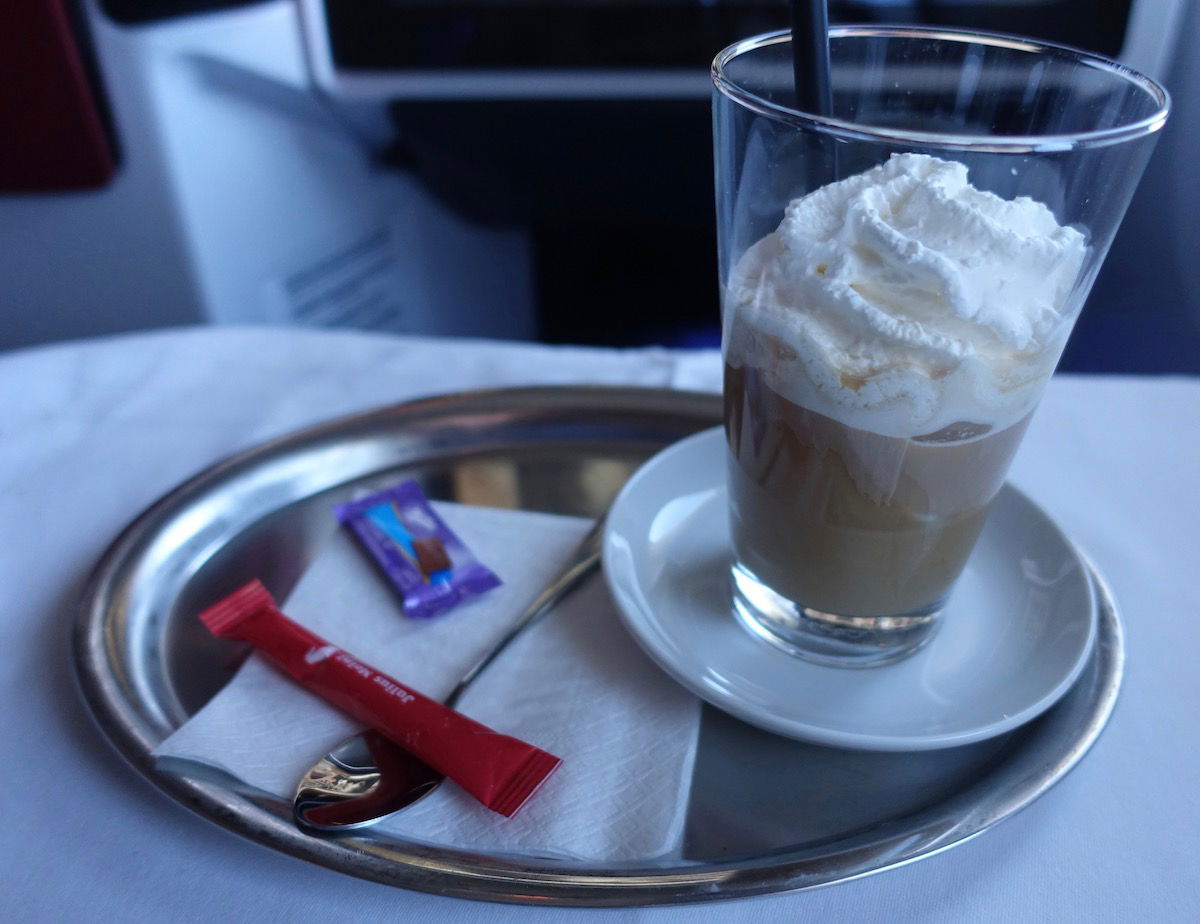 The catch is that this still didn't get me all the way to Cairo, as I'd first be spending a night in Vienna. I ended up having to book a separate award for that, so I booked the following for 25,000 Singapore KrisFlyer miles plus ~$130 in taxes and fees:
6/30 MS798 Vienna to Cairo departing 3:30PM arriving 6:50PM [Business]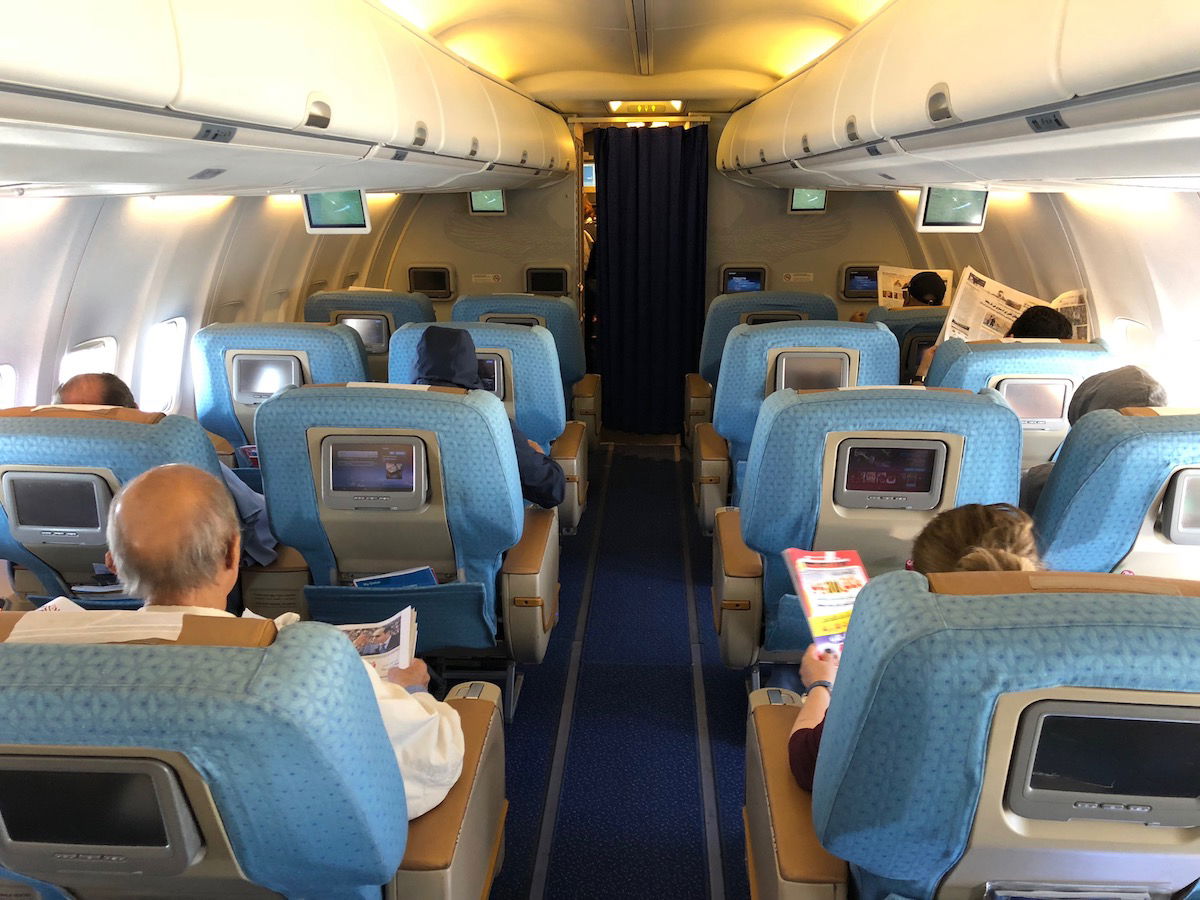 Booking hotels
As you can see, I was doing a lot of flying over the course of five days, so I only needed two hotel nights:
One night in Vienna
One night near Heathrow Airport
I had over 24 hours in Vienna so I knew I had more than enough time if I actually wanted to stay in the city. However, I knew I'd be busy, and I was also interested in reviewing a new Marriott brand, so I decided to stay at the Moxy Vienna Airport. The rate for my one night stay was 90EUR.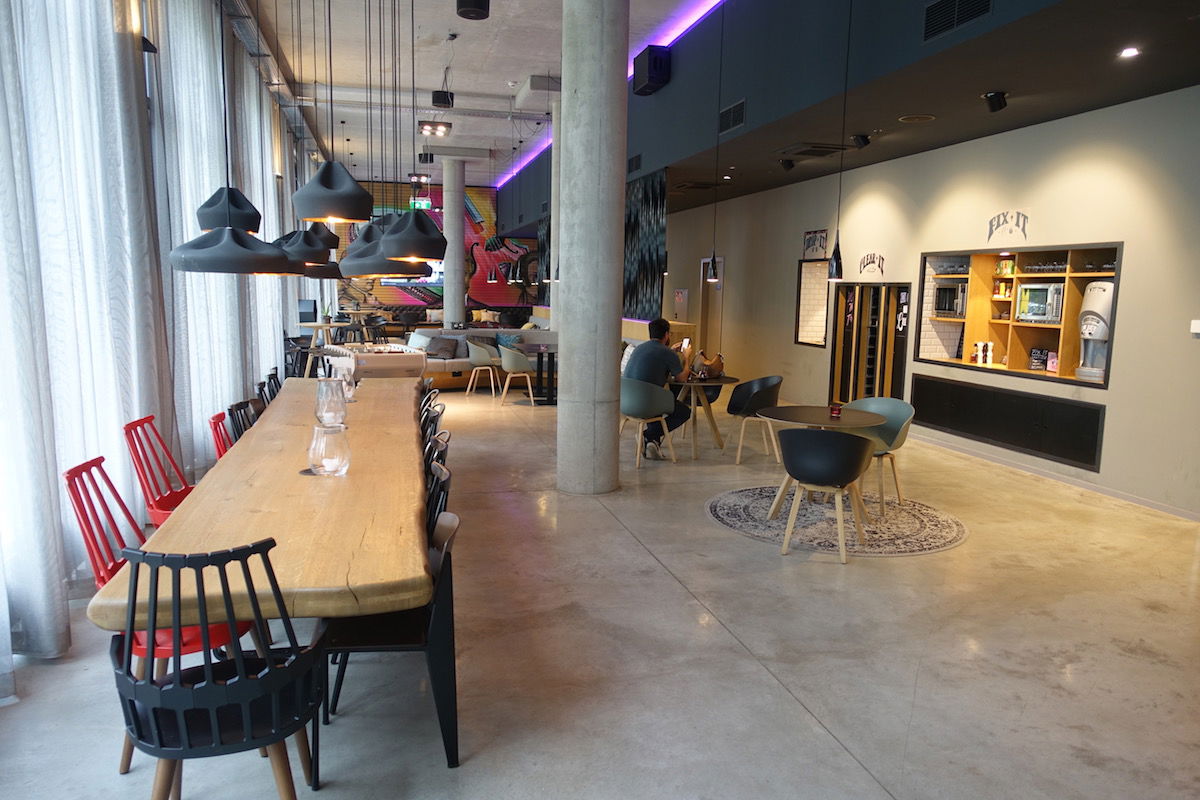 Then I just had a quick overnight at Heathrow, so I stayed at my preferred Heathrow Airport hotel, which is the Sheraton Skyline Heathrow. I won't be reviewing it this time around, as I've reviewed it in the past.
Bottom line
This was quite a whirlwind trip, given that I flew over 24,000 miles with only two hotel nights. I flew all the way from Vienna to Cairo to Muscat to London without spending a night anywhere, and then all the way from London to Belgium to Hong Kong to Incheon to San Francisco without spending a night anywhere.
As an airline product geek I had such a fun time experiencing some new products, and many of the flights left me quite surprised. Thanks for reading!