I had the chance to spend most of the day Tuesday at United's Houston Polaris Lounge, prior to flying Lufthansa's A380 first class to Frankfurt. This is United's fourth Polaris Lounge, after the ones in Chicago, San Francisco, and Newark.
United has simply done an impressive job with their Polaris Lounge. Like, I don't think an airline has ever exceeded my expectations quite like United has with their Polaris Lounges. The only thing that could impress me more is if Spirit Airlines installed onboard showers.
After recently visiting United's Newark Polaris Lounge, I was expecting that the Houston Polaris Lounge would disappoint, given how much smaller it is. United advertised this lounge as being like a "boutique hotel," which to me was a way of suggesting that it was too small.
But my gosh, the lounge blew me away. The Houston Polaris Lounge is really, really, really good.
As usual, United did a phenomenal job with the decor. I can't believe I'm saying this, but Polaris Lounges really are so elegant. Not just, like elegant by US airline lounge standards, but actually, legitimately elegant.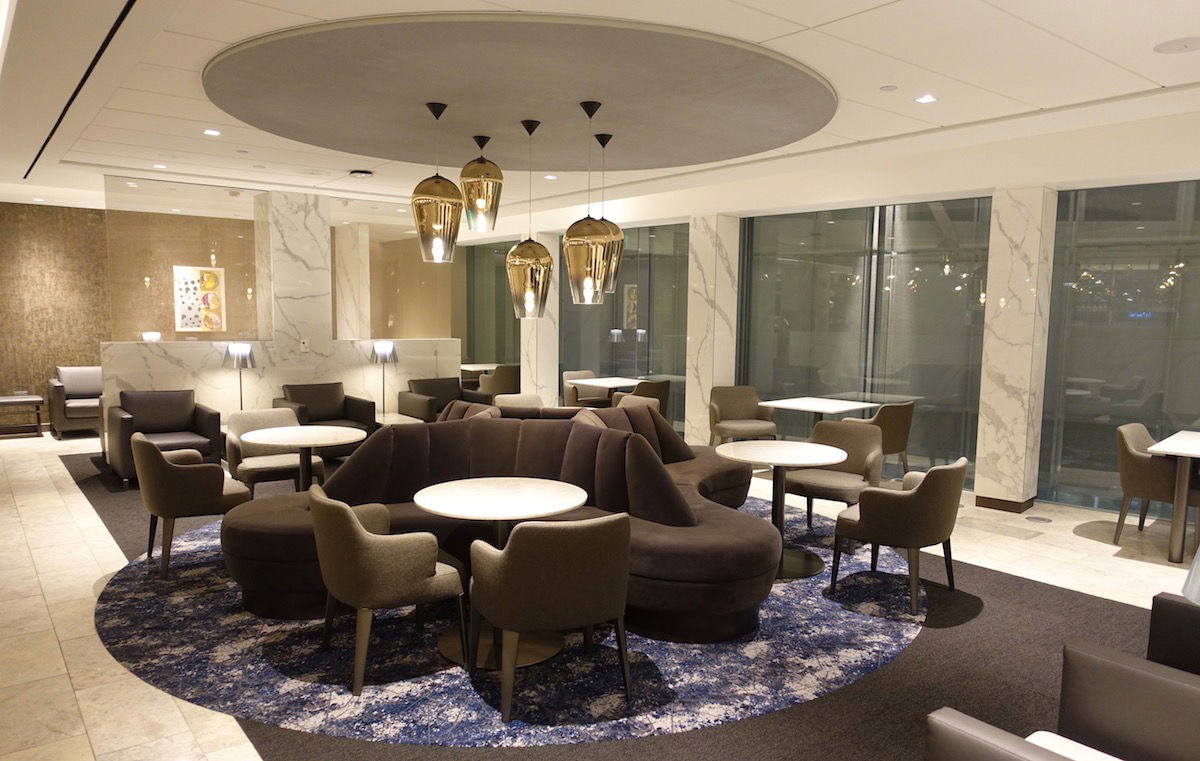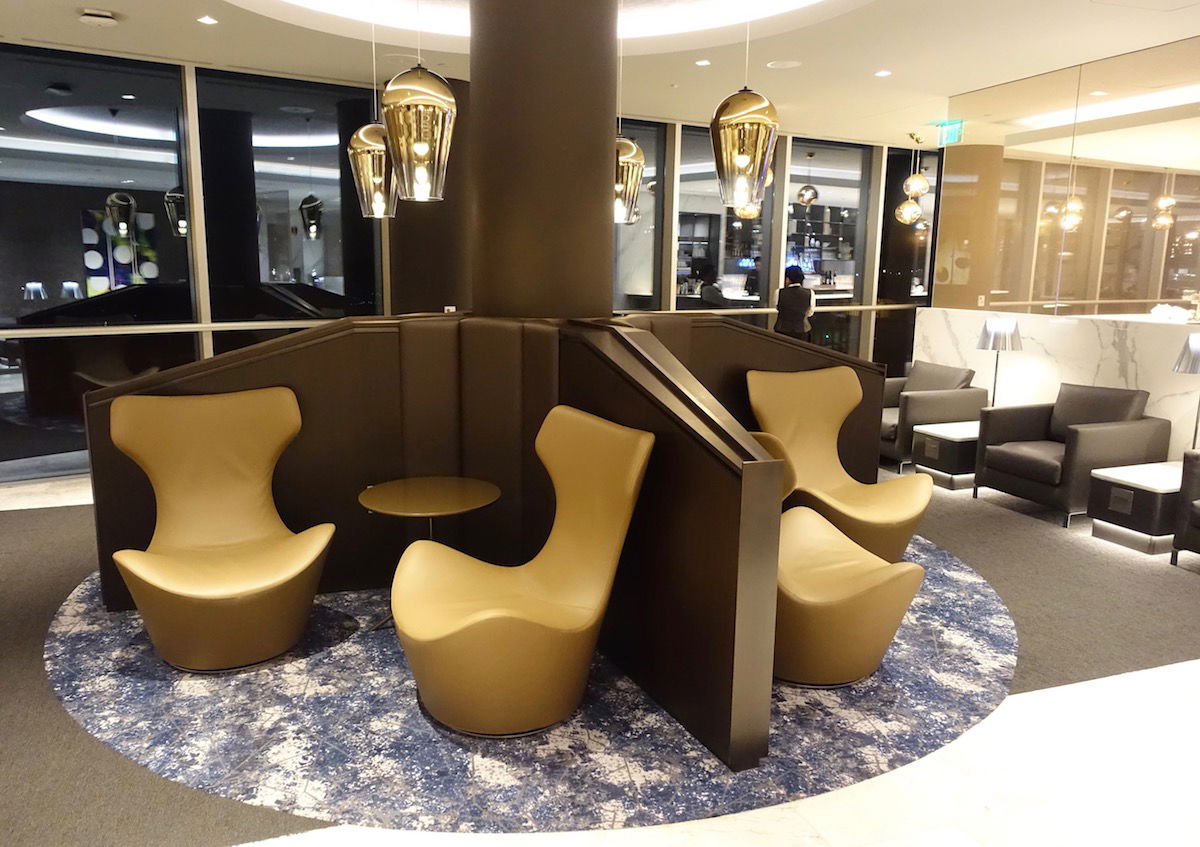 Much like the other Polaris Lounges, this one also had those really comfortable semi-private seats.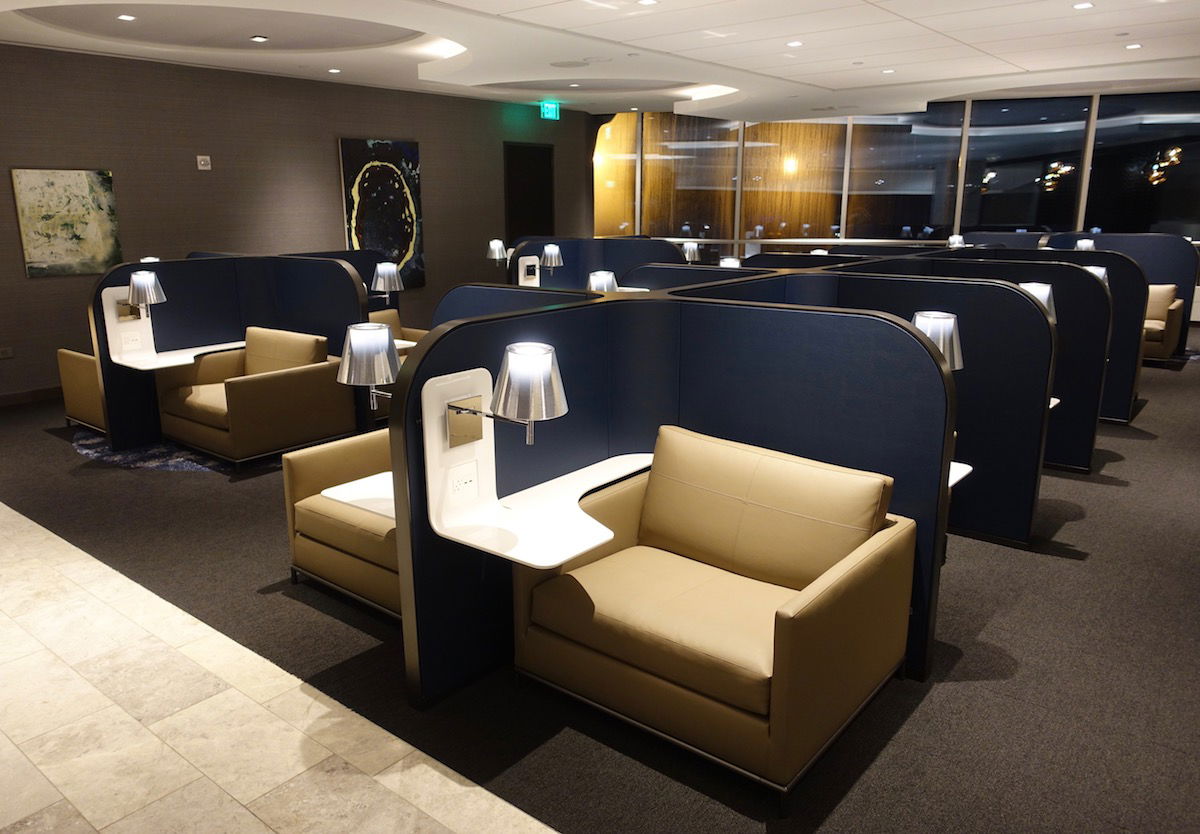 Then there was a stylish bar, as well as a dining area with over a dozen tables.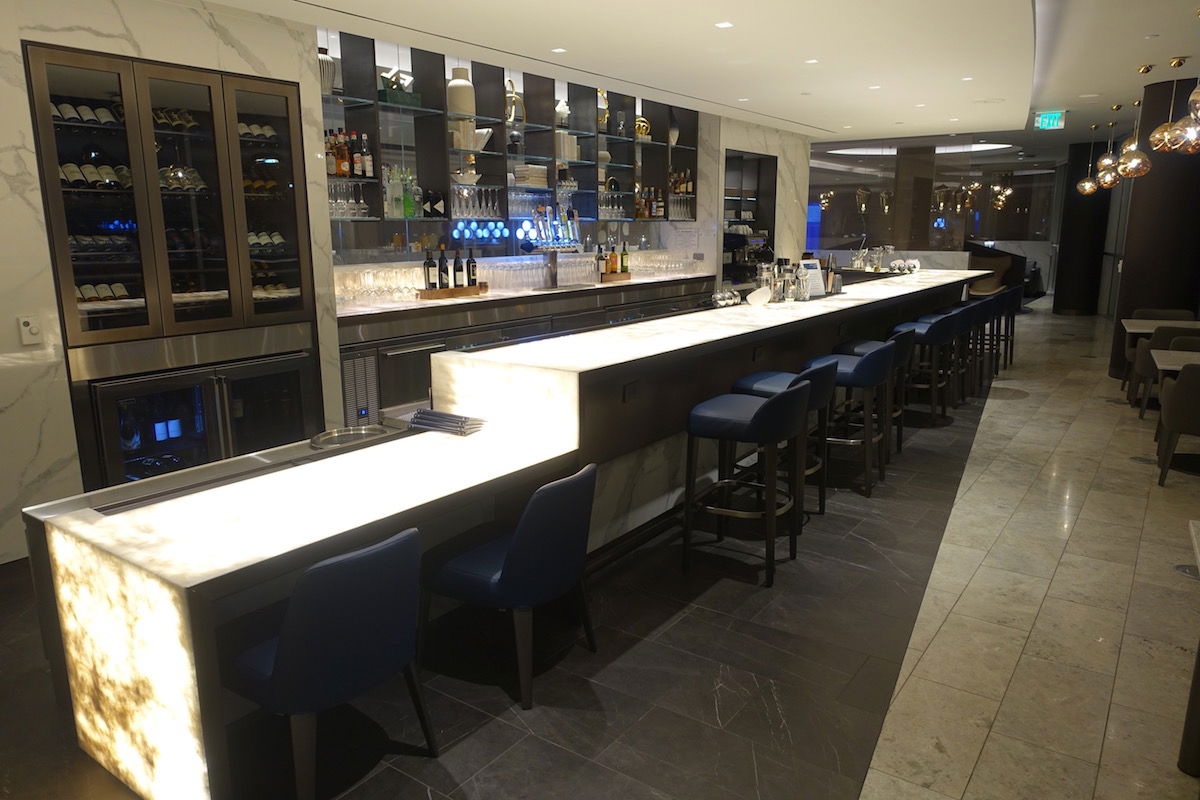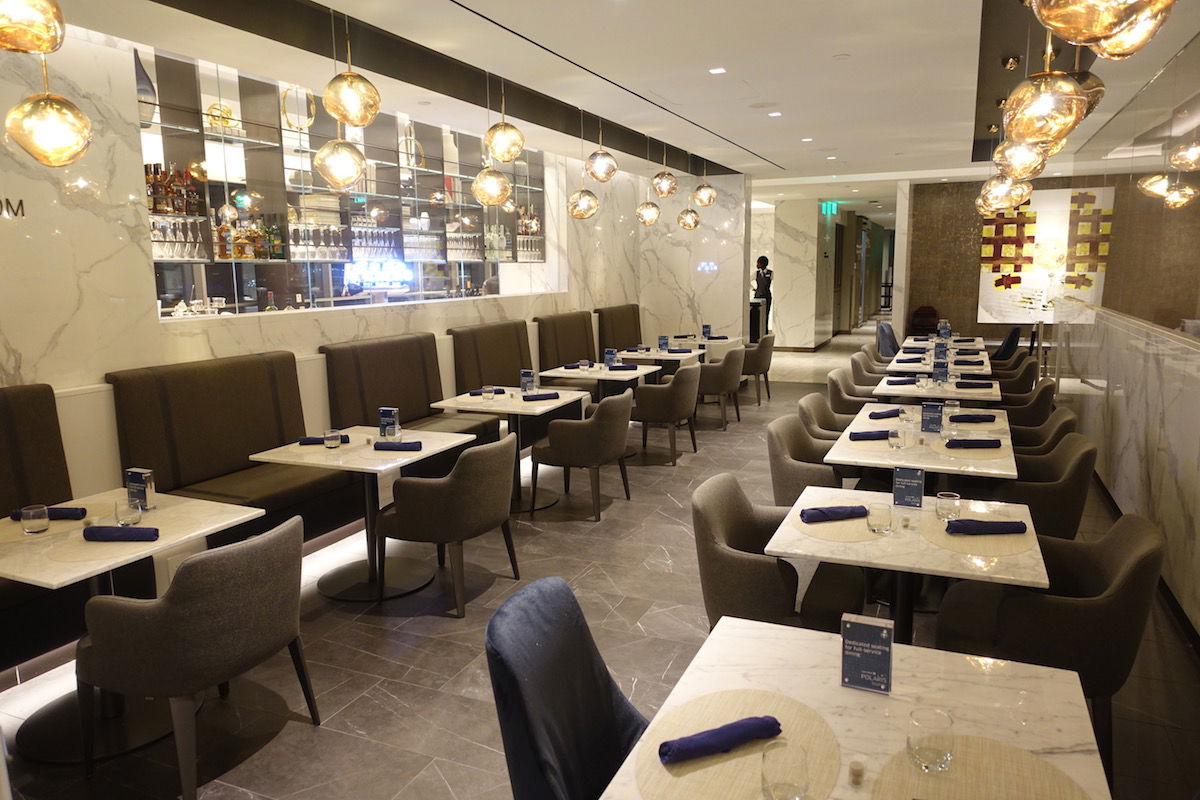 There was a buffet with a solid food selection.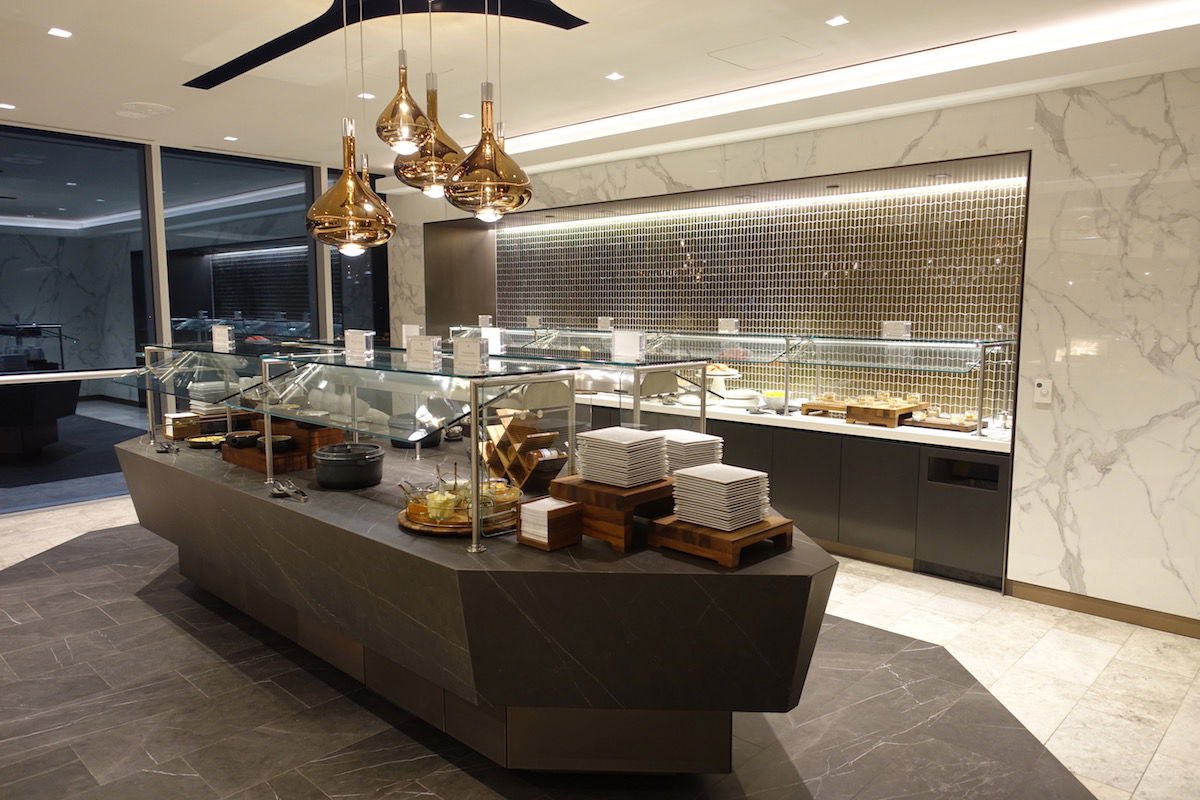 Then there was also a la carte dining. I was in the lounge from 5:30AM until around 2PM (in case anyone is wondering, I try to get to lounges the second they open so that I can get pictures before they fill up, which is why I spent so much time there).
I had an omelet and a "frutas licuado bowl" for breakfast. United also has freshly made cappuccinos in Polaris Lounges.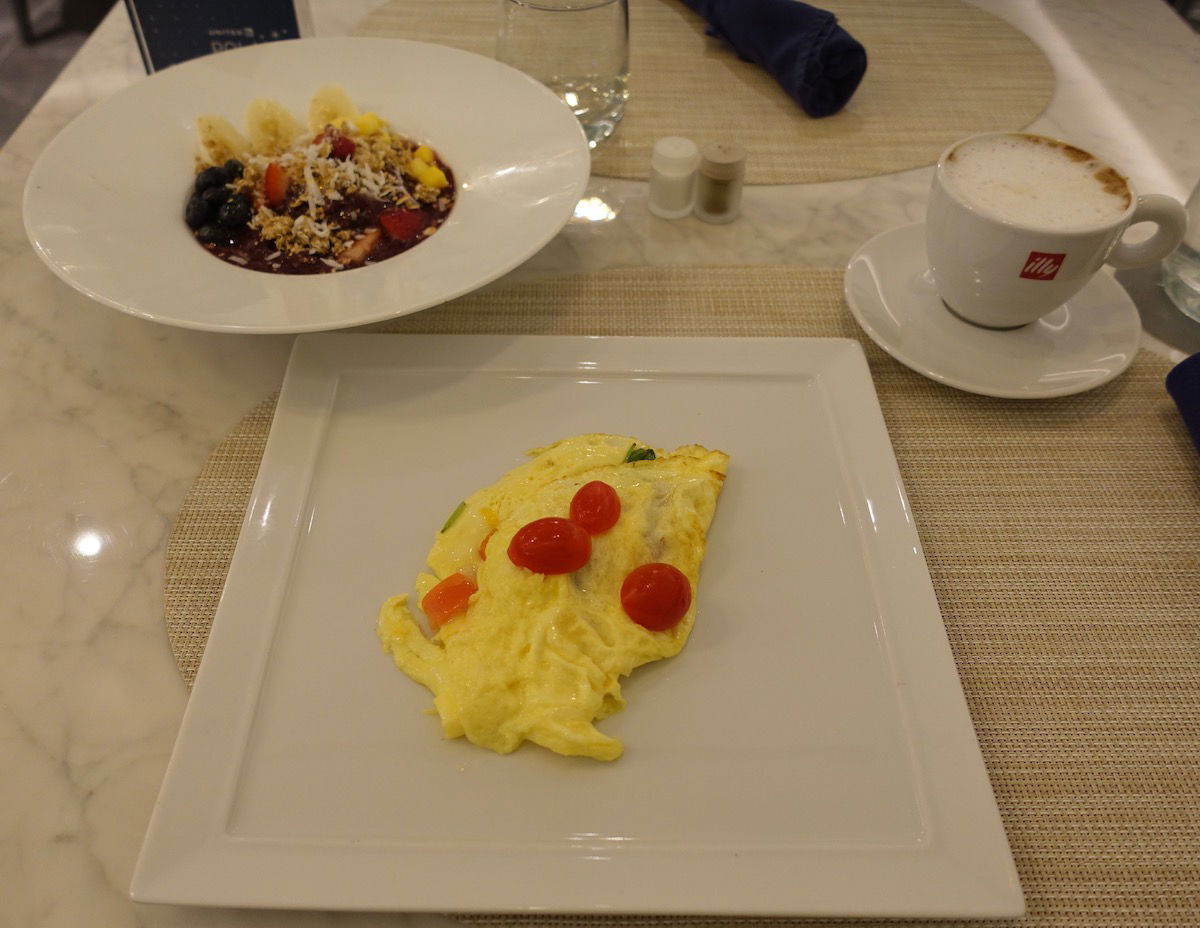 Then later on for lunch I had shrimp lettuce cups, and then an avocado caprese salad with chicken. Both were excellent and restaurant quality.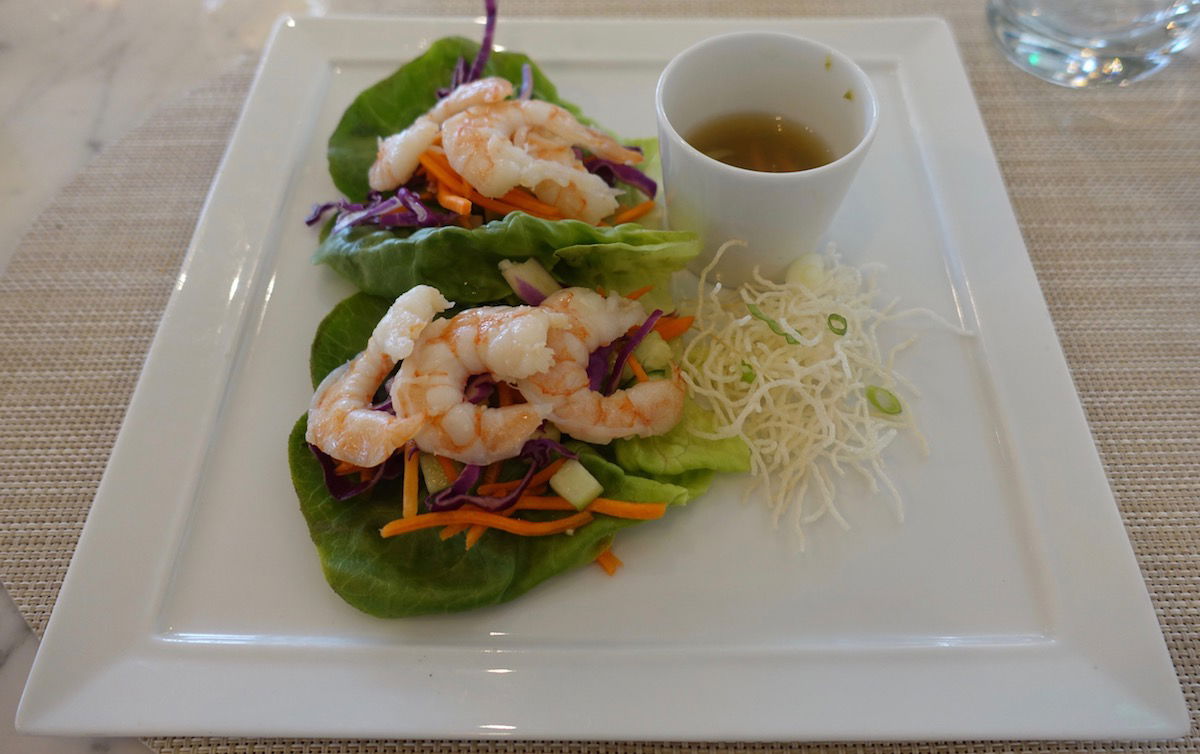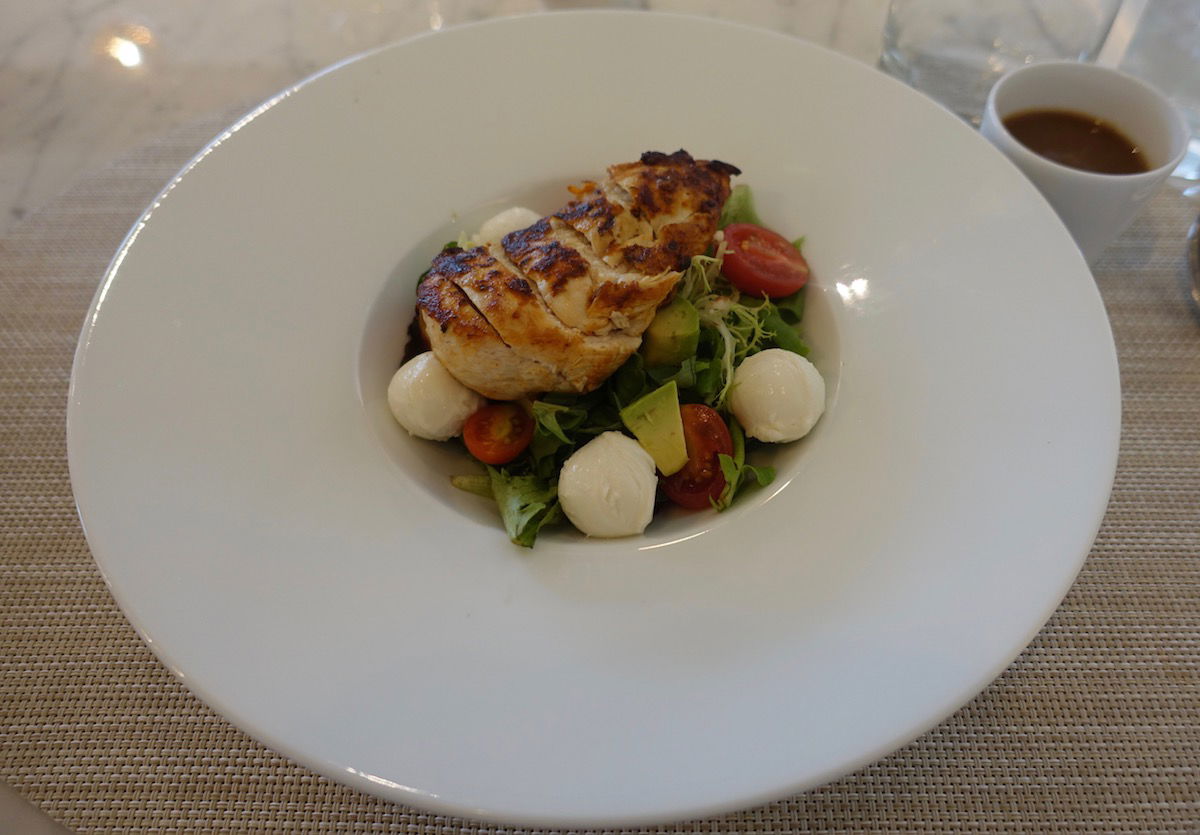 Like other Polaris Lounges, this one had daybeds (though only two), as well as nice shower suites.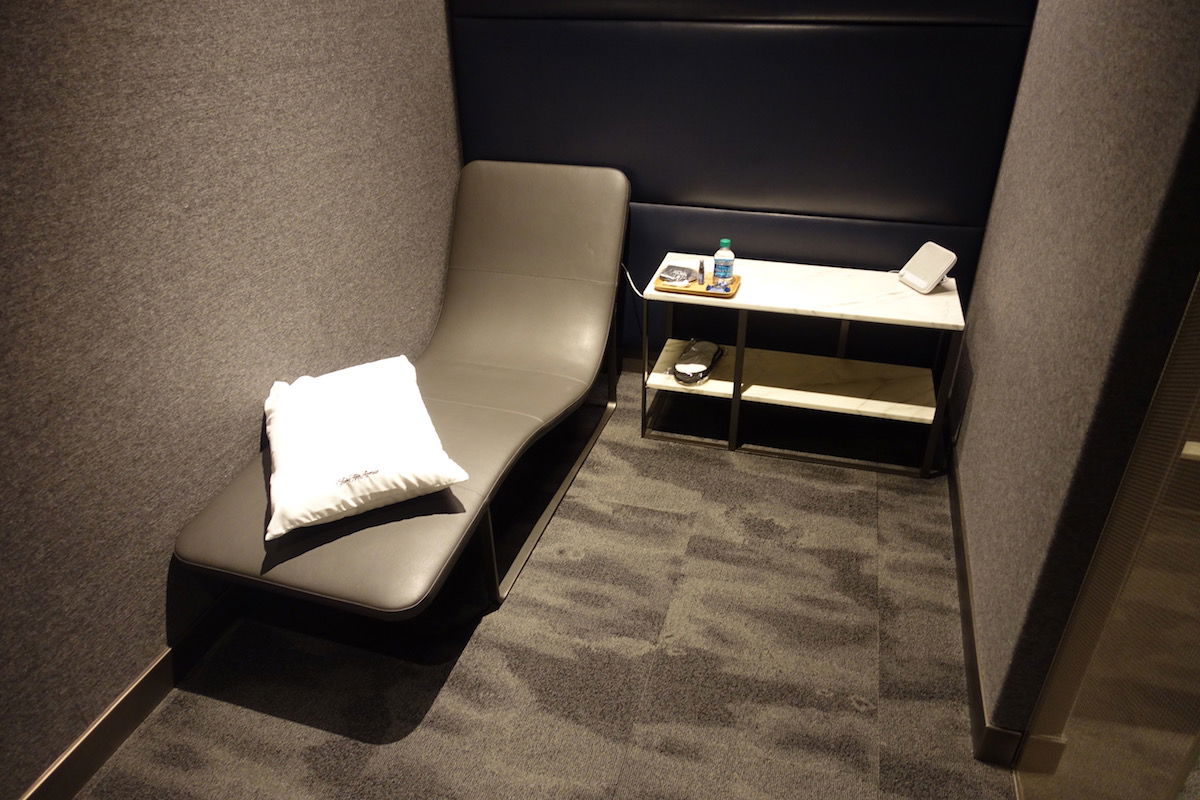 I also have to mention how great the employees working here are. They're just all so pleasant and friendly and proactive. It's obvious they take pride in the lounge, and that's something that's nice to see.
I was flying with my dad yesterday, so seeing his reaction when we got to the lounge made my day. I picked him up at his gate when we landed in Houston.
"Benny, vhich lounge are ve going to?"
"The United Lounge."
"But vhy Benny? Aren't zheir lounges terrible?"
"You tell me what you think of this one."
Then when we got to the lounge…
"Benny, are you sure zhis is a United Lounge?"
"Yes, it's their new lounge for international business class passengers."
"Benny so zhis isn't even a vhirst class lounge?"
"No, all Star Alliance business passengers have access to it."
"Vow!"
That brings me to my last point about the lounge. I was expecting it would be seriously crowded, given how much smaller it is than some of the other lounges. The Polaris Lounge wasn't crowded at all, and that's despite the fact that I was there before departures to Asia and Europe. It was possibly the least crowded Polaris Lounge I've ever visited.
How is that possible? I realized that no other Star Alliance carriers actually send their passengers to the Polaris Lounge, even though it's just a five minute walk to the D Gates.
For example, I was flying Lufthansa, and they send their passengers to the truly awful Executive Club. Man, I'm not sure whether to be thrilled that other passengers go to other lounges without realizing they could use the Polaris Lounge so that it stays nice and quiet, or if I should have gone into the Executive Club telling people about their bad lounge choice!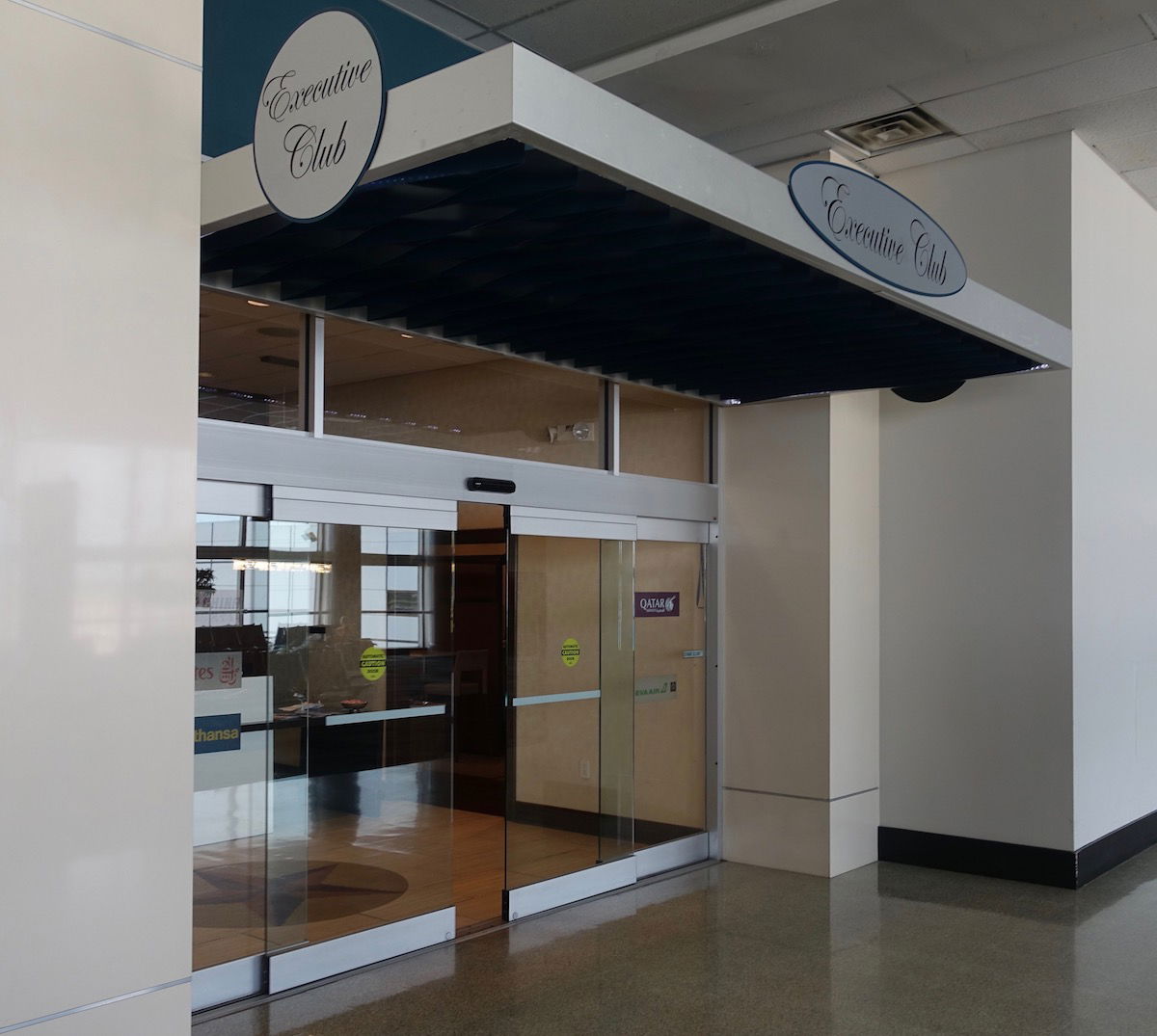 So whether you're flying Air China, ANA, EVA Air, Lufthansa, Singapore Airlines, or Turkish Airlines, you have access to the Polaris Lounge. And damnit, you better use it, because it's really, really good.
I'll have a full trip report soon, but in the meantime, WOW. United's Polaris Lounges are so freaking fantastic, I can't wrap my head around it.