Jetstar (Australia) operates an impressive international network to popular Asian/US tourist destinations from Australia, such as Bali, Phuket, Honolulu, Bangkok and Tokyo.
They're able to offer very cheap flights because they have a low cost base. One of the reasons for this is because of how they recruit and roster their cabin crew.
Jetstar cabin crew
If you've taken one of these flights to or from Australia, you've probably noticed that the crew is likely almost entirely Asian, regardless of the international destination you are flying to. The flights I have taken have usually been crewed by Thai or Indonesian crews, with perhaps one Australian purser to provide flight announcements and provide a sense of familiarity for Australian passengers on an Australian airline.
I've found these Asian crews to always provide good service, work hard and have a good grasp of English.
The reason Jetstar does this is because Asian based crews are much cheaper to employ than Australian based crews, who are generally paid quite well and heavily unionised. Jetstar is supposed to only use foreign based crews on international flights, not domestic flights. While its not unusual for European airlines to have crews based in, say, Poland working a France to Germany flight, given how close these countries are and how many countries crews could potentially work flights to in a single day, it would be more unusual for these foreign crews to work domestic flights.
Qantas adopts a similar practice for its London flights – most cabin crew are based in London rather than Australia, for the simple fact that Qantas can pay them less.
Despite the ethical considerations, Jetstar is legally allowed to pay their cabin crews less and provide them with different (usually lesser) working rights, where those crews are based in countries with lower wages and different labour laws.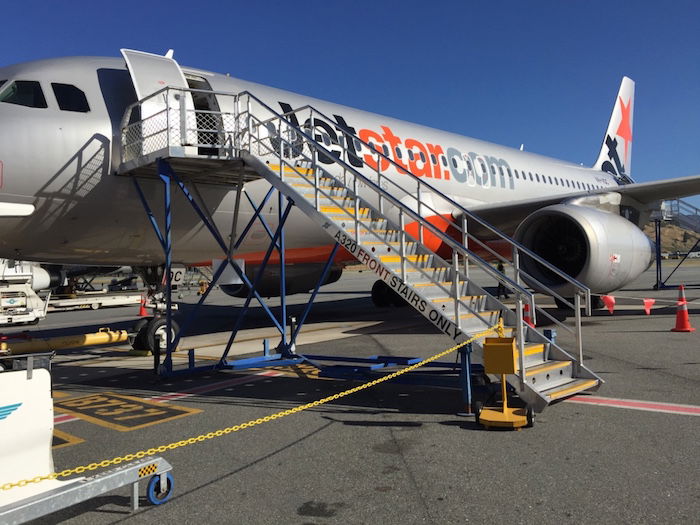 So how does a Thai based crew member end up operating a flight from Sydney to Honolulu?
Unusual crew rosters
Jetstar roster these foreign crews on insanely long swinging rosters, where they will start from their home airport (such as Bangkok), then operate a flight to Australia and they then will operate a flight on to another destination (say Tokyo), and then back to Australia and then on to, say Honolulu and then back to Australia and then a Bali return, and then eventually back to Bangkok.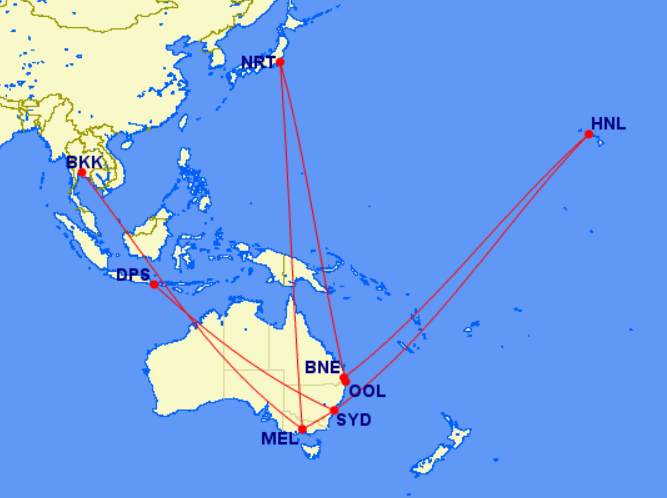 These rosters can last two weeks or more, and the crew work very long hours because they are contracted under laws of a country that does not have the same sort of unionised workers rights as Australia does. I have heard reports that Asian crews on the Sydney to Bali flights work an immediate same day return back to Sydney (or Melbourne or Brisbane), and the total time rostered on is something like 15 hours.
Jetstar foreign-based crew have disclosed to Australian media that shifts can actually stretch up to 20 hours, which naturally leads to fatigue, enormous staff turnover and potentially safety risks.
That is insane.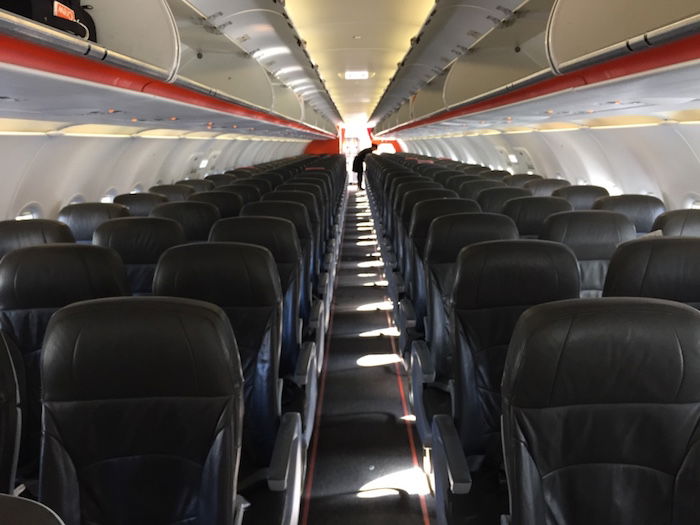 Financial problems
While Jetstar argues that, compared with average wages in their home countries, their Asian cabin crew are paid extremely well, a problem arises with layovers for these crew, particularly in Australia. Crew will often spend fairly long slip times (the time in between international flights at a destination that is not their home port) in cities like Sydney, which are extremely expensive to spend time in.
While Jetstar provides their accommodation and an allowance for food, drinks and activities, the foreign crews are given a much lower allowance than their Australian colleagues, and struggle to earn a decent living the more time they are forced to spend in cities like Sydney (Tokyo and Honolulu would also be expensive for Asian crews to spend time in).
For each 36 hours they are on the ground away from home, they are only given $60 Australian dollars to live on, which does not go far in an expensive city.
Domestic routes
Jetstar has come under fire recently for apparently rostering these foreign crew on domestic routes, which they are not legally supposed to do (Jetstar is supposed to use locally contracted crew on domestic routes, regardless of their background).
Jetstar operated a very complex network of 'tag flights,' where an internationally configured aircraft (with international based crew) operates a domestic route to pick up passengers before then operating an international route.
I've flown from Melbourne to the Gold Coast to Tokyo before on Jetstar, for example. As this is a domestic route operated by a domestically registered airline (so not a fifth freedom flight), passengers can book just the domestic leg without taking the second international leg. Understandably, some passengers are surprised to board a domestic flight on an Australian airline, with an entirely foreign based crew.
Jetstar maintains that they are allowed to use foreign crews on tag flights, but it has been revealed that foreign crews were used on Adelaide to Darwin flights, which did not continue on to a foreign destination. A Jetstar pilot has lodged a formal complaint when they witnessed this as it does not comply with Jetstar's crewing obligations under the Migration Act.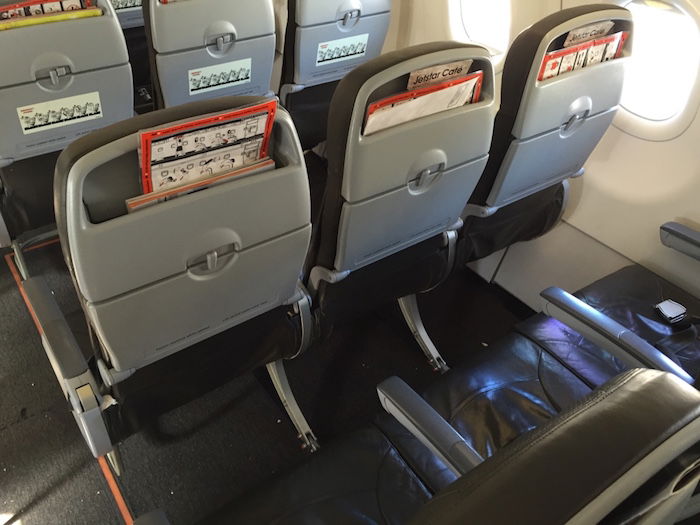 Bottom line
I'm interested to hear your thoughts on using foreign crews to save money.
If Jetstar was a Thai-based airline operating flights to Australia, their cabin crew wages and working conditions would probably be considered normal, or even generous, and in line with labour standards in Thailand.
But Jetstar is an Australian based airline operating mostly for the benefit of Australian passengers and there are strict restrictions on which crews they can use on which sectors. I would not be the least bit surprised if Jetstar has occasionally used foreign crews on non-tag domestic flights purely for convenience and financial reasons.
Do you think it is fair for an airline to use foreign based cabin crew, purely because they can pay them less and work them harder?