London Heathrow is the busiest airport in the United Kingdom, and July and August are some of the busiest travel months of the year. I fly in or out of Heathrow every month or so and although it has a pretty bad reputation, I don't find it to be that bad once you are actually there, especially if I'm using Terminal 2, which is home to the Star Alliance airlines, as I find it to be by far the best Heathrow terminal.
I do consistently observe long wait times at inbound immigration, regardless of the Heathrow terminal I am using (and regardless of the London airport for that matter). Inbound immigration is split into two sections, one of which is those who have chip passports from the European Economic Area (EEA), who can use the e-gates (and those such as myself who don't have EEA but can still use the e-gates because I have applied for the Registered Traveller program, the benefits of which I have written about here). There are also manual desks for those EEA passport holders who either don't have a chip passport, or the e-gate does not work for them for whatever reason.
I have never waited more than five minutes to use an e-gate at any London airport, at any time of the day, week or year.
The other general line is for those other travellers who need to be processed manually by an immigration official. They are required to complete a landing card, have their passport scanned and stamped and are likely to be asked a series of questions about the purpose of their visit, how long they are staying, do they have onward travel, etc. These questions can be long and probing, especially if the travellers do not have a strong grasp of English.
I find the immigration officers in London to be particularly unpleasant to anyone who does not have residency in the UK, and certainly not a welcome start to any visit to the UK. It was amazing how much their demeanor would improve when they saw my UK Biometric Residence Permit, and the conversation would change from 'why are you in the UK' to 'welcome home sir!'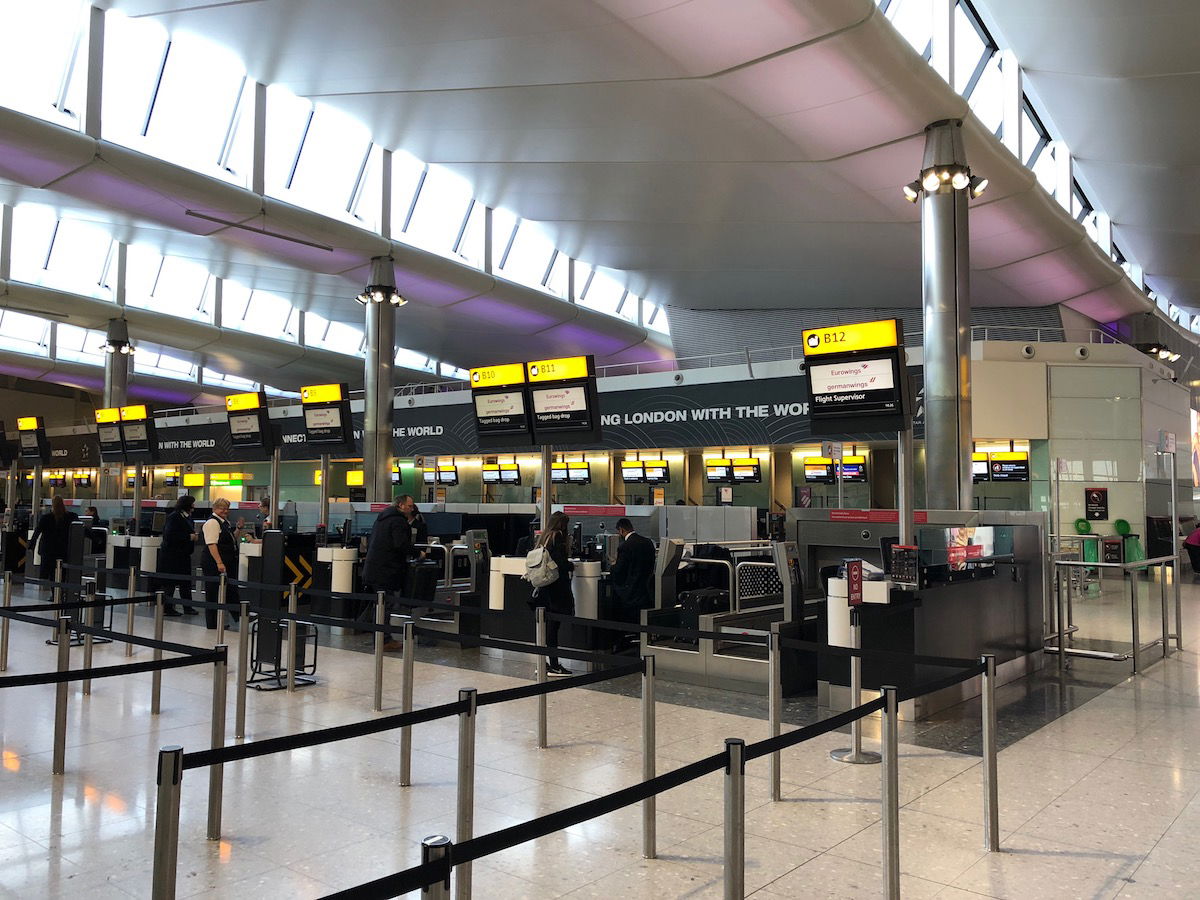 Current wait times
Wait times at Heathrow have always been long in the general queues. Flights into Heathrow arrive from 180 destinations in 90 countries, and with so many different people arriving from so many different places, of course immigration will have plenty of questions for some travellers as people overstaying tourist visas is a particular problem in the UK, as it is in many countries.
But at the same time, it's almost dangerous forcing people to queue for too long – there's no bathroom breaks, or any food or water available. Fortunately as it rarely gets that hot in London, the immigration halls do not reach the uncomfortable high temperatures I've experienced in some humid Asian cities.
Border Force UK is the entity that operates the immigration control, and they have a Service Level Agreement they are supposed to meet which is 45 minutes for 95% of passengers in the general queue. They receive service credits (i.e. a financial bonus) if they meet their performance targets.
But wait times at Heathrow in July have stretched to 2 hours and 30 minutes for some passengers. On only one day in July did Border Force meet its SLA target of 45 minutes.
The CEOs of Heathrow's biggest airline operators, British Airways and Virgin Atlantic, have both come out publicly to criticise these wait times.
Virgin Atlantic CEO Craig Kreeger has said of the wait times:
Only the Border Force can resolve these unacceptable queue times and they must take action. We all agree that security and safety at our airports is vital and remains our top priority, but other countries are managing their borders more effectively. At a time when the UK needs to show the world it is open for business, the Government and Border Force need to provide a great first impression, for every visitor, every time.
While British Airways CEO Alex Cruz, also said:
Two-hour queues are fast becoming the norm for those visiting from outside the European Economic Area. This is unacceptable. Queues are significantly worse than at many other major world airports. What kind of message does this send, as we try to build links outside the EU?
Mr. Cruz also noted that during the recent Football World Cup, immigration queues in Terminal 4 reached three hours as immigration staff stopped work to watch a football match.
This to me, is absurd.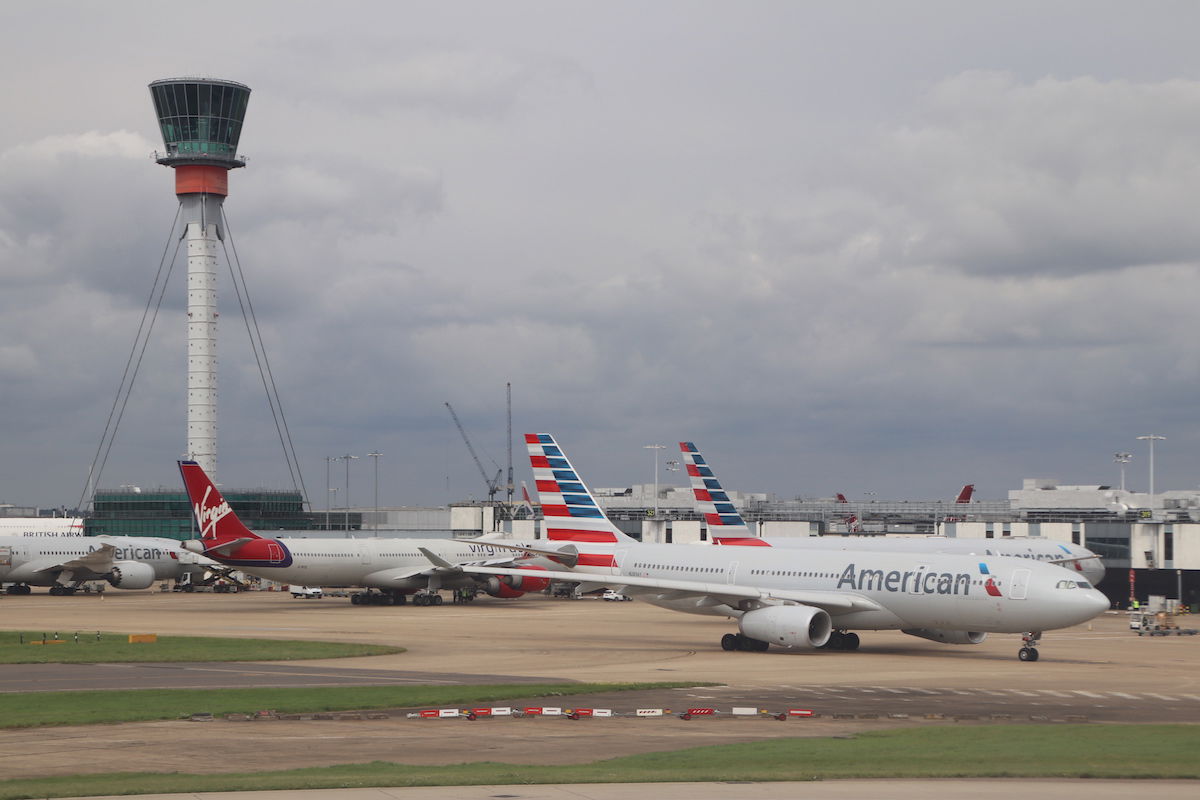 Bottom line
Every busy airport will have long wait times, especially during peak seasons. The volume of travelers in London airports in summer is quite overwhelming, and with August traditionally being the busiest travel month of the year, I would expect the wait times this month to be even worse.
I do note each time I pass through the immigration halls that there are always immigration desks that are unmanned and this is one area that should be able to improve wait times. The Home Office in the UK said they have deployed an extra 200 Border Force officers to help with the summer peak. It seems that Border Force does not consider the financial incentives to meet performance targets to be that important given they are so far from meeting them – or perhaps they consider the massive amount of extra resources required to meet these targets to outweigh the financial benefits of doing so.
Even if every single desks was manned at all times there will still be massive queues – there's no easy solution to this problem. Heathrow is not alone in having long wait times.
What is the longest you have waited at immigration at Heathrow or elsewhere?