We've seen an incredible amount of growth when it comes to aviation in China, and in particular we've seen huge expansion when it comes to longhaul international flights being operated by mainland Chinese carriers.
This has included a lot of routes that may seem "random," though this is due to China's aviation policy. Since 2009 China has had a "one route, one Chinese airline policy," and with this, only one Chinese airline can operate each longhaul route. There are a few markets where there are exceptions (like Shanghai to Frankfurt), but in a vast majority of longhaul markets that policy exists.
Last I heard this policy is being partly scaled back as of October 1, 2018. For countries with at least a partial open skies agreement (including the US), the policy will be abolished completely, while other longhaul destinations will still have some restrictions.
So the number of nonstop routes between the US and China has increased greatly, and there's no airport where that's more visible than LAX. As of now there are nonstop flights from LAX to a dozen mainland Chinese city. You can now add yet another destination to that list.
As of December 18, 2018, China Southern will be launching 3x weekly flights between Shenyang and Los Angeles. The flight will be operated with the following schedule on Tuesdays, Thursdays, and Saturdays in both directions:
CZ609 Shenyang to Los Angeles departing 1:20AM arriving 9:00PM (-1 day)
CZ610 Los Angeles to Shenyang departing 12:40AM arriving 5:10AM (+1 day)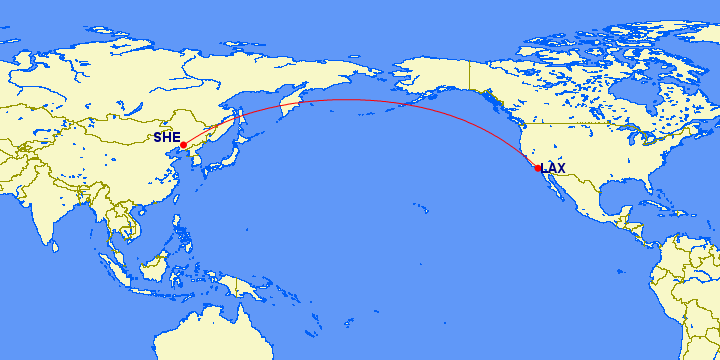 The flight will cover a distance of 5,908 miles, making it the shortest nonstop flight between Los Angeles and mainland China (Shenyang isn't far from China's border with North Korea). The flight is blocked at 11hr40min eastbound and 12hr30min westbound.
China Southern will be using an A330 for the route, which features staggered seats in business class, much like China Southern's A380 (which I reviewed between Los Angeles and Guangzhou earlier in the year).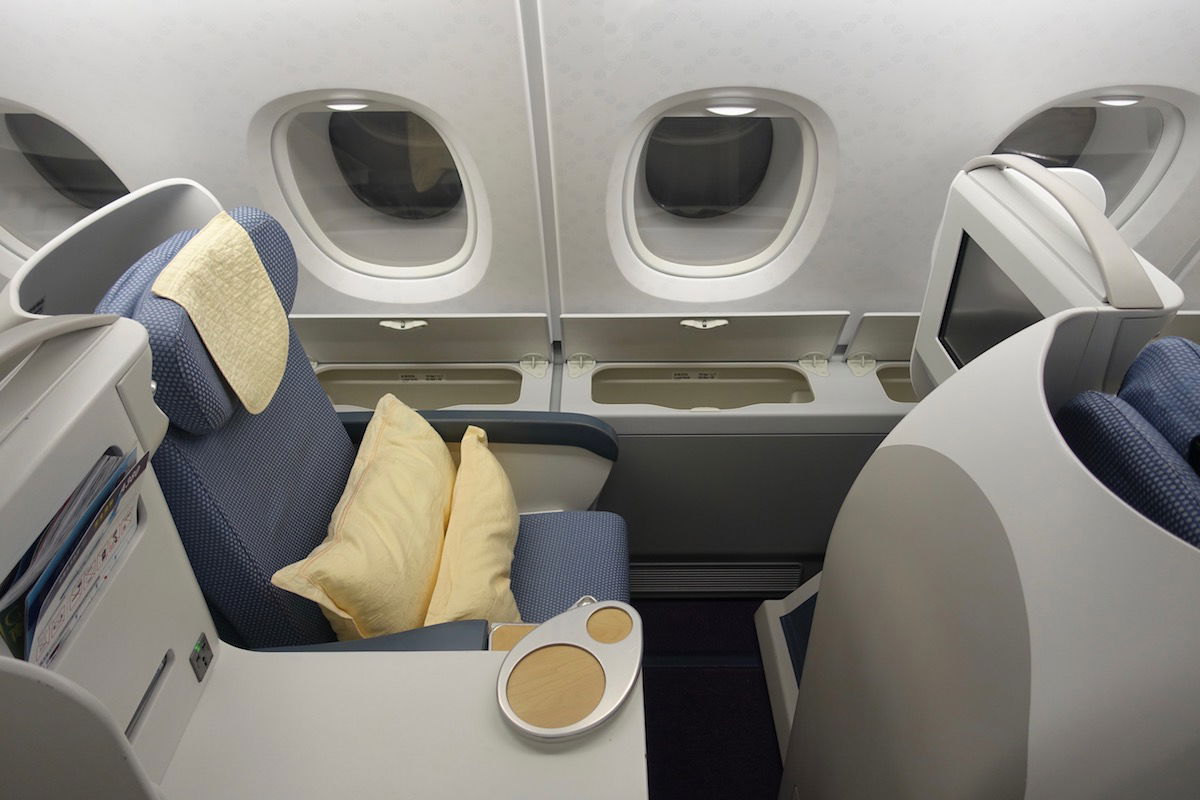 This new flight is now bookable. I don't see any amazing fares loaded for this year, but in general mainland Chinese carriers have incredibly low fares, so I'd expect that to be the case here as well.
Shenyang is a focus city for China Southern, so while Guangzhou is by far their biggest hub, they also have a lot of connectivity here for those wanting to connect within Asia.
While Shenyang is no Beijing or Shanghai, it is a huge city, with a population of over eight million.
This route signifies the 13th nonstop flight between LAX and mainland China, as we have the following destinations from Chinese carriers:
Air China — Beijing, Shenzhen
China Eastern — Nanjing, Shanghai
China Southern — Guangzhou, Shenyang
Hainan Airlines — Changsha, Chengdu, Chongqing
Sichuan Airlines — Hangzhou, Jinan
Xiamen Air — Qingdao, Xiamen
That's pretty remarkable, in my opinion.
What do you make of China Southern's new flight between SHE & LAX?
(Tip of the hat to @airlineroute)