For those of you who may not be familiar with AirAsia, they are Asia's biggest low cost airline. I've flown them several times, and found them to be fantastic at what they do. They offer unbelievably cheap fares on short hops around Southeast Asia, as well as longer flights to Northern Asia, and Australia.
For example, last year I needed to fly from Kuala Lumpur to Singapore. This is a flight of less than an hour, so the carrier really didn't matter. I booked an AirAsia flight for around USD$20 only a month in advance — that is incredible value, and the flight was perfectly fine.
Want to fly from Kuala Lumpur to Bangkok next weekend? Expect to pay top prices for a last minute flight?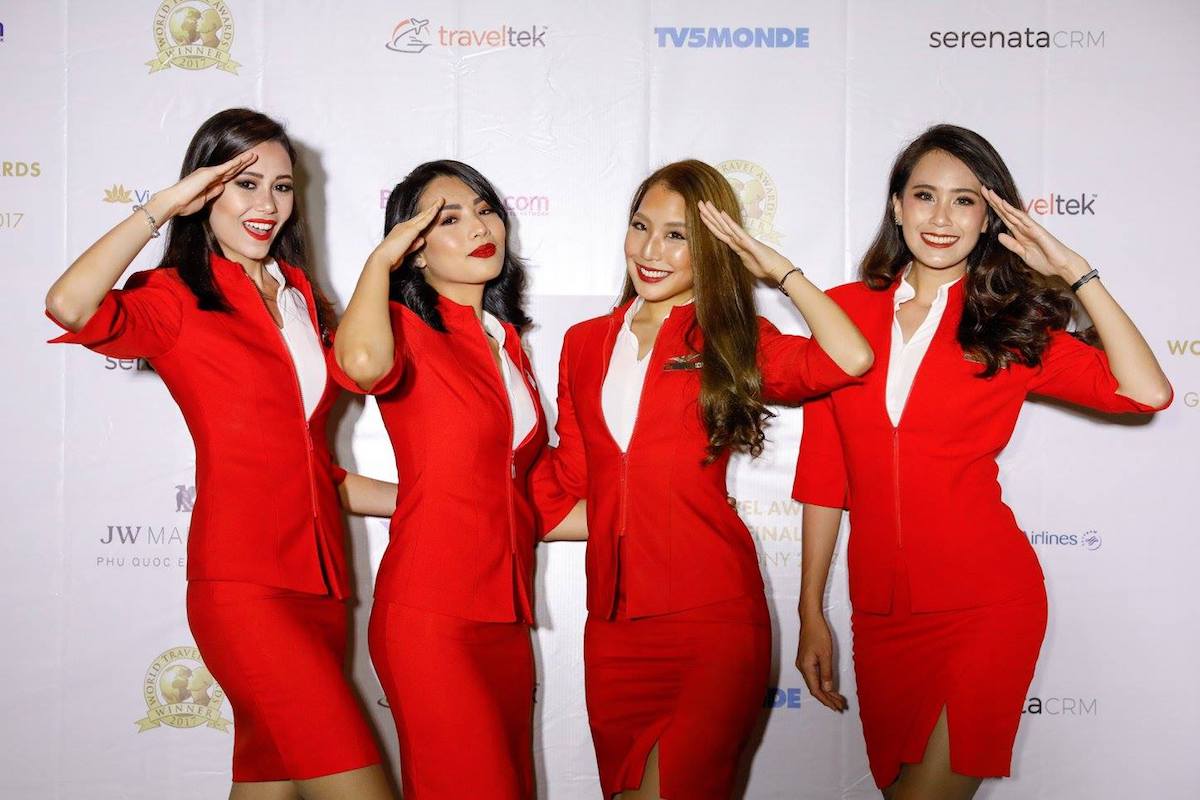 AirAsia X
AirAsia X is the long haul arm of the AirAsia family. They did attempt flights to London and Paris many years ago, but the economics of long haul, low cost flights just didn't add up at the time. But we have seen a huge increase in this model in the last 12 months, especially from the likes of Norwegian, which can fill planes on long haul flights at low prices.
AirAsia X already flies from their largest hub in Kuala Lumpur, Malaysia, to Hawaii in the US, via Osaka Kansai. However they really want to service the mainland USA, starting with West Coast cities like Los Angeles and San Francisco.
The only thing stopping them is that they don't have any aircraft that can fly that far. While other low cost carriers like Norwegian and Scoot have invested in Boeing 787 Dreamliners, AirAsia X hasn't.
But they do have as astonishing one HUNDRED Airbus A330-900 aircraft on order, with deliveries from 2019, and this opens up new route opportunities for them. AirAsia Group CEO and Founder Tony Fernandez has told Nikkei Asia Review that they are assessing the best West Coast USA city to launch their new aircraft to. He has said:
If I were I betting man, you'd probably say Los Angeles first. But both have very large Asian communities as well. Both cities [Los Angeles and San Francisco] that people want to fly to, anyway. We haven't finished the evaluation but that is definitely our plan.
Las Vegas is also in the cards.
Now, the A300-900neo has a range of 7,200 miles, but the distance between Kuala Lumpur and Los Angeles, where I assume AirAsia would want to launch any new long haul flights from, is 8,800 miles. So these flights will have to stop somewhere along the way. Tony Fernandez has indicated that the West Coast USA flights will route via Japan, presumably either Tokyo or Osaka.
The Japan to Los Angeles leg is well within the range of the A330-900neo, at around 5,500 miles.
AirAsia loves Tokyo as a connecting hub because they believe its one of the most central locations in the world.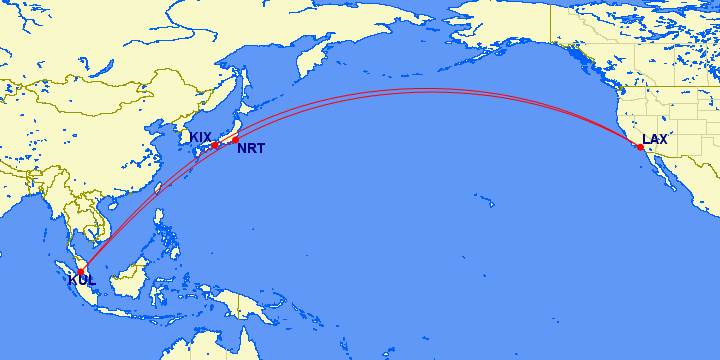 There's obviously huge competition already on the Tokyo to Los Angeles route, but these are from full service carriers with higher cost bases. I do think there's plenty of opportunity for a low cost carrier to enter the market, and AirAsia really knows what they are doing transporting passengers around Asia, at least.
Bottom line
There are currently no direct flights between Kuala Lumpur and Los Angeles, or Bangkok to Los Angeles for that matter (Don Mueang airport is AirAsia Group's second biggest hub). My limit for low cost flights tops out at about 6 hours, but while AirAsia is low cost, and the stop in Japan on the way to the West Coast USA isn't ideal, there will be plenty of passengers at the right price.
Would you fly AirAsia between Kuala Lumpur and Los Angeles for the right price?