This won't come as a surprise to anyone, but Lufthansa is my favorite airline on which to cross the Atlantic in first class.
First class award options are limited with European airlines
In reality the options are pretty limited, especially among European airlines with first class:
As a result, Lufthansa is usually my go-to option for first class awards between the US and Europe, given that I'm pretty good at predicting when they'll open award seats, and given that I consider their product to be significantly better than British Airways'.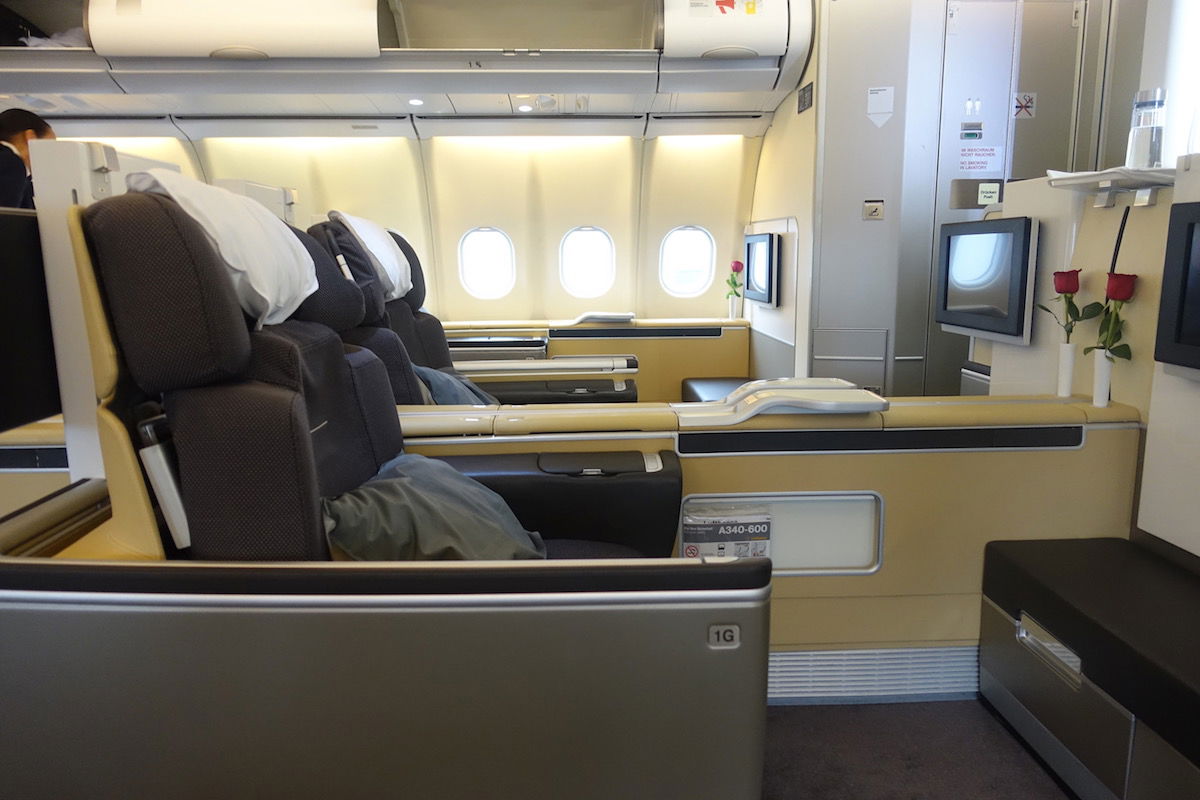 Lufthansa A340 first class cabin
I usually book Lufthansa first class through Aeroplan or LifeMiles
Generally I book through either LifeMiles or Aeroplan:
LifeMiles charges 87,000 miles one-way between the US and Europe with no carrier imposed surcharges (you can transfer these points from Citi, or LifeMiles often sells miles at a discount)
Aeroplan charges 70,000-80,000 miles one-way between the US and Europe, with carrier imposed surcharges typically totaling under $400 in each direction (you can transfer these points from Amex)
While my first pick is always to book through LifeMiles, the program can't book more complex awards, so when I'm booking a multi-segment itinerary (especially one that includes connections on other airlines), I book through Aeroplan.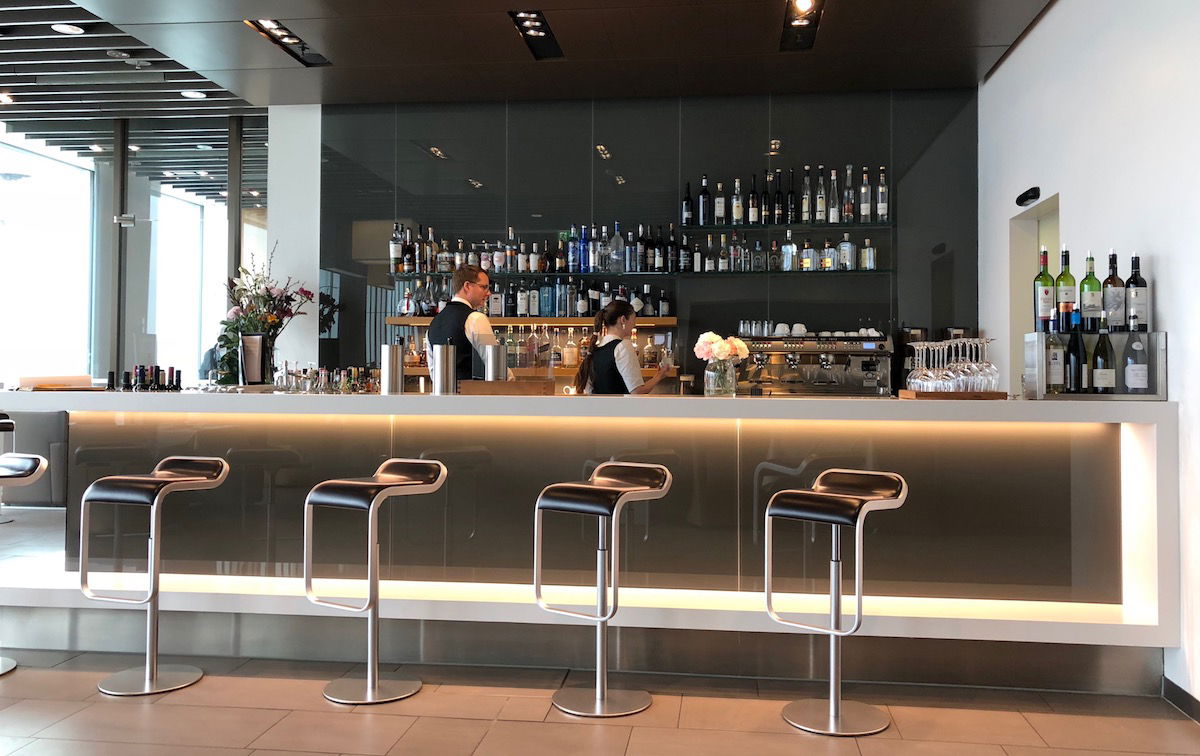 Lufthansa First Class Lounge Munich
At what time does Lufthansa open first class award seats?
Award space with Lufthansa doesn't always open 15 days out, but rather opens at most 15 days out. So for some routes you may very well see a seat become available a couple of weeks out, while other times seats may only open a couple of days out.
I've been watching award availability like a hawk the past few days, since I'm taking a trip with my dad to Europe, and award availability almost didn't pan out quite the way I had expected. There was quite a bit at stake, including positioning flights, a non-refundable hotel reservation, etc. So while I thought one more seat would open, I had to be sure that no one else would beat me to it.
Since award availability on Lufthansa's premium routes can be quite competitive, I was monitoring availability even more closely than usual. I also set ExpertFlyer alerts (they will email and text you when an award seat opens on select airlines), but there's always a delay to that, and I wanted to be as quick as I could.
That's why I figured it made sense to share a data point. While it can be tough to predict how many days in advance Lufthansa will release seats for a particular flight, it generally seems like on a given day Lufthansa releases first class award seats around 10PM CEST (that's 1PM PT and 4PM ET).
That's not to say that this is the only time that award seats are released. Sometimes seats are released at other times when someone cancels, or for whatever other reason. However, for the routes I've been closely monitoring, seats have consistently opened up at exactly 10PM CEST.
Given that award seats on premium routes to LAX, MIA, SFO, etc., often disappear within minutes or hours, I figure it's useful to know that.
Does anyone have a different experience in terms of the time at which Lufthansa first class award seats generally open?