Hello from Verbier, Switzerland! We're spending the week in snow. As someone who typically avoids cold weather at all costs, I have to say that I'm really enjoying myself. Snow sure is pretty. Of course that's easy enough for me to say, given that I'm mostly sitting inside sipping warm beverages by the fireplace while looking at the beautiful views, rather than skiing (I learned my skiing lesson in Dubai). This is such a cute town, and I'm excited to be at the W Verbier, which has been on my radar for a long time. Is this the world's cutest W Hotel, or what?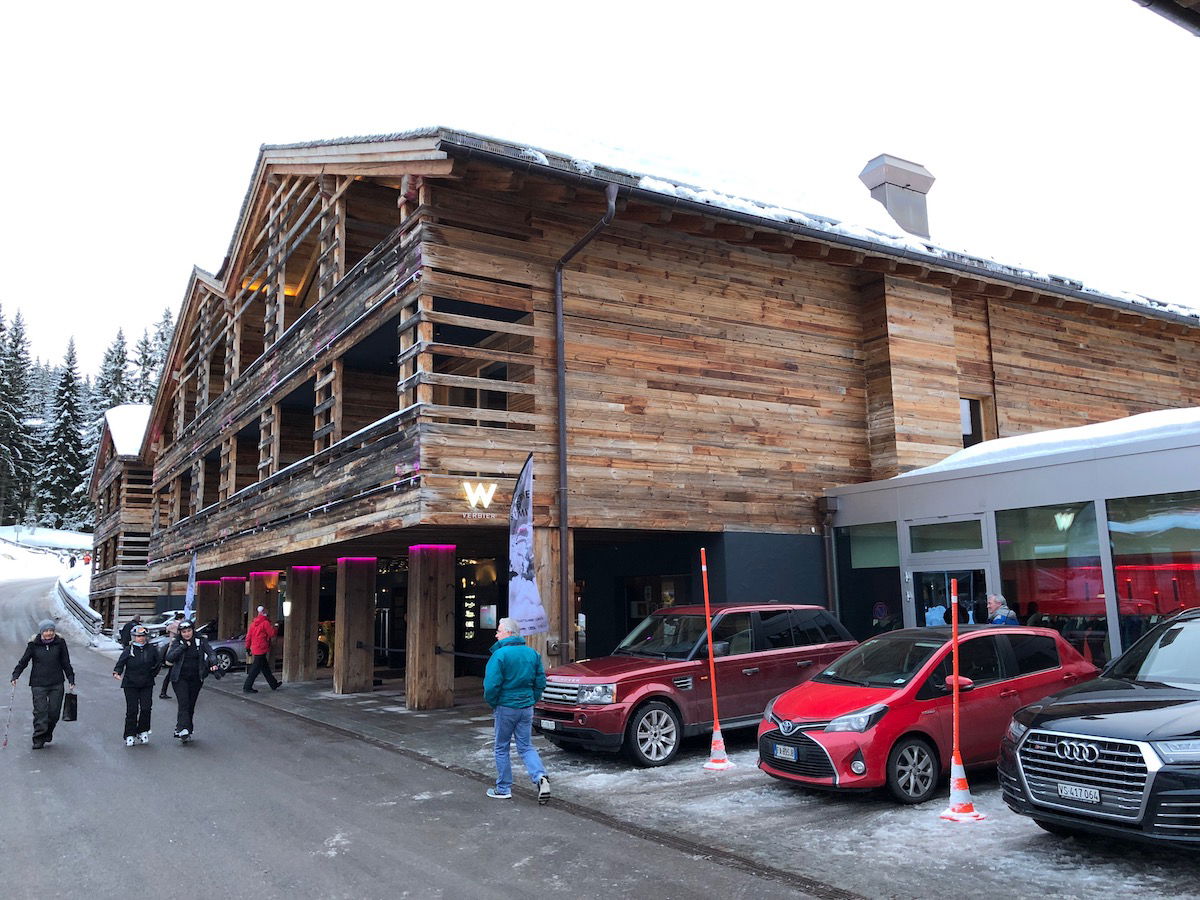 On the points & travel front, this week we've seen several new promotions on purchased points, the introduction of the new Hilton Honors credit cards, IHG's award price increases kicked in, and more.
With that out of the way, here's a recap of this week on the blog:
Featured Stories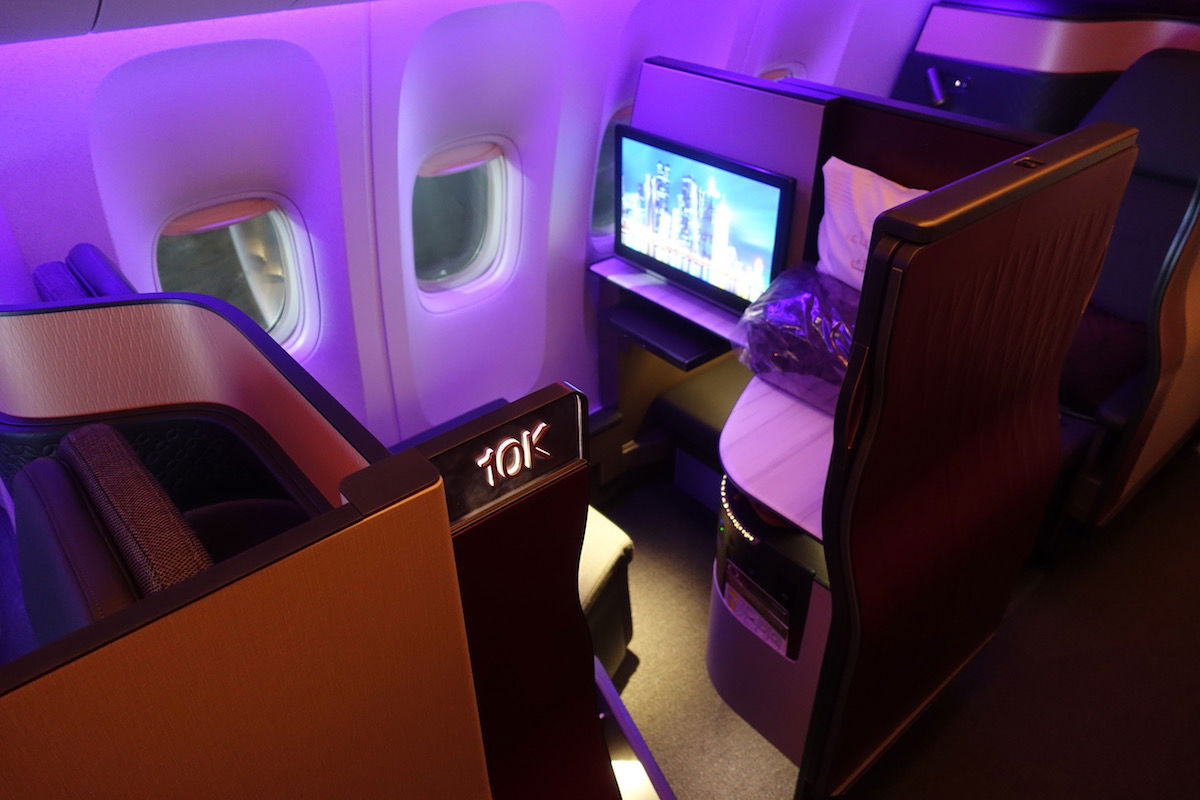 Last year Qatar Airways introduced their new Qsuites product, which is their revolutionary new business class with doors at every seat.
I just had the chance to fly this for the first time between New York and Doha, and sat in a different type of seat in each direction. In this post I wanted to share my thoughts on the best Qsuites seats there are.
---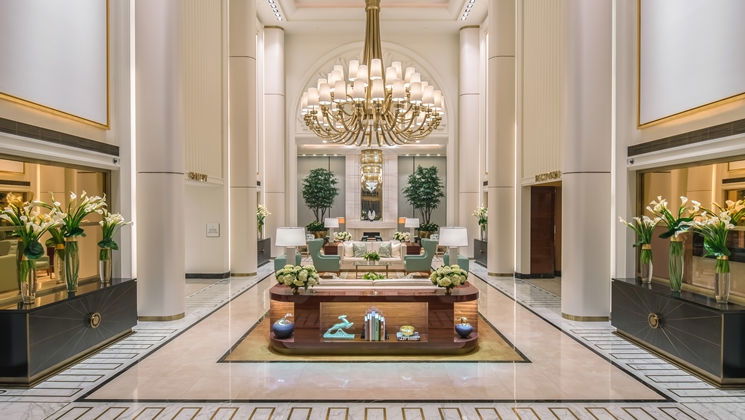 Last year American Express and Hilton announced that they'd be entering into an exclusive credit card agreement (while previously Hilton also had credit cards issued by Citi).
As part of this, American Express and Hilton are introducing two new credit cards, and also rebranding their two existing cards, which is great news for consumers.
---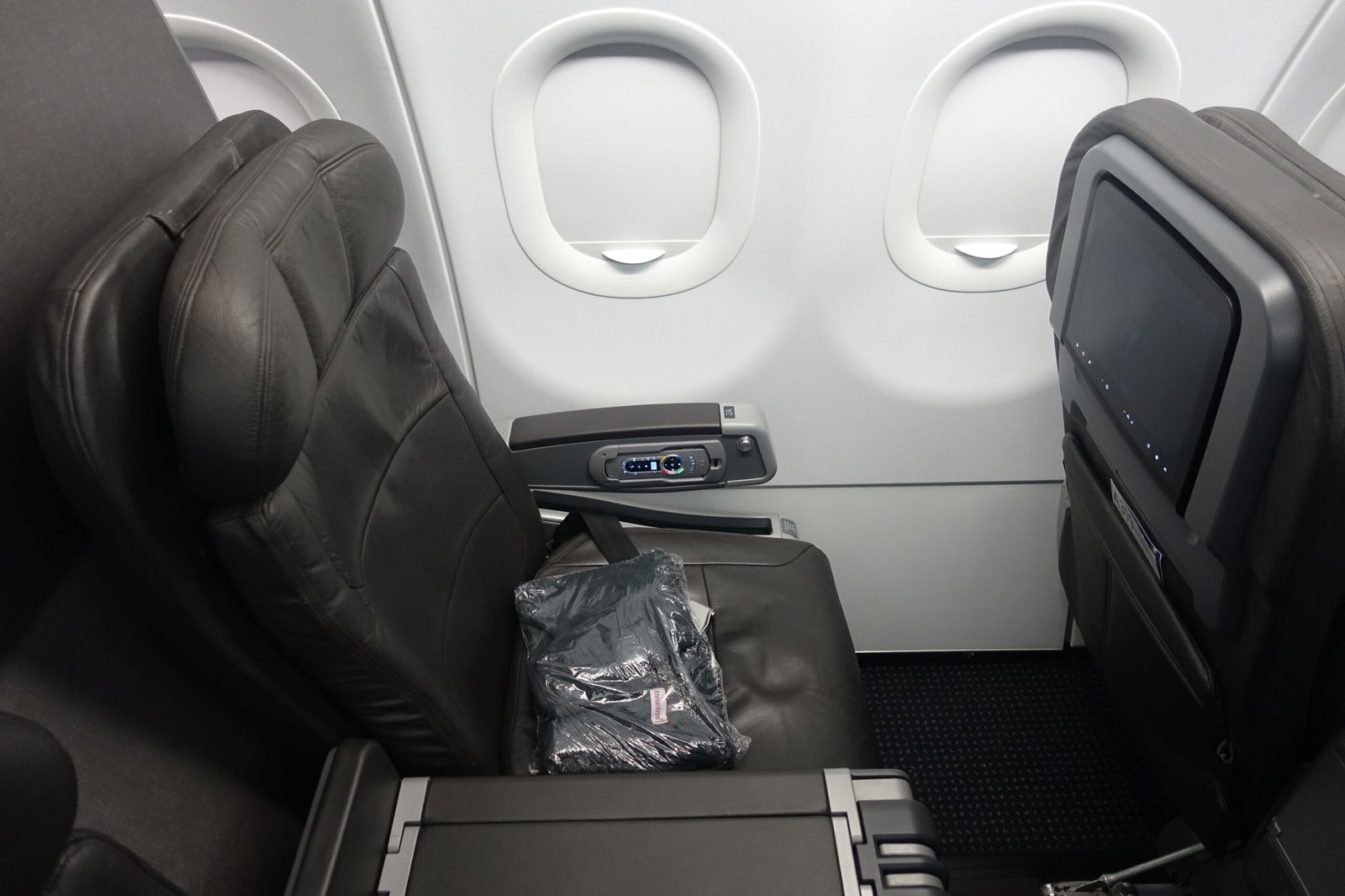 Some people view miles as being "free," and think that if they can redeem miles for a ticket, they should always do so. I don't want to say that's necessarily a bad approach (at the end of the day everyone should use miles in a way that works for them), though personally I view miles as a currency, just as I would cash.
I put a value to all of my miles, and then when I consider redeeming them I perform some basic calculations to decide whether to pay cash or redeem miles. Sometimes the math is straightforward, and sometimes it isn't.
In the past I've shared how I value various mileage currencies, and Travis has also written a detailed post about how you should go about deciding how much specific mileage currencies are worth to you.
In this post I wanted to provide a slightly more detailed description of how I go about deciding whether to pay cash or redeem miles for a ticket. There's nothing terribly complex here, though there are a couple of things that I think many people overlook, that could be useful.
---

TIPS: Earning Miles & Promos
IHG Rewards Club's First 2018 Bonus On Purchased Points
Turkish Airlines Is Offering 15% Off App Bookings
Apply Now For The New Hilton Honors American Express Business Card
Alaska Offered Me A Generous MVP Gold 75K Fast Track Offer
10 Best Credit Card Offers For January
Hilton Honors' Status Challenge Extended For 2018
Buy Choice Privileges Points With A 40% Bonus
Alaska Mileage Plan Is Offering A 40% Bonus On Purchased Miles
Earn Up To 10x Chase Ultimate Rewards Points For Best Buy Purchases
What Qualifies As Dining & Travel On The Chase Sapphire Reserve?
TRICKS: Redeeming Miles
LifeMiles Is Adjusting Their Mileage Expiration Policy
Etihad Guest's 2018 Award Price Changes
How I Decide Whether To Redeem Miles Or Pay Cash For An Airline Ticket
Last Chance: Redeem IHG Points Before Tomorrow's Devaluation
TRAVEL With Ben (Lucky)
My First Flight On The Bombardier CSeries
The Sad State Of Service On American Airlines
My VERY Costly Misconnect At London Heathrow
American Airlines' New Casper Bedding — How Good Is It?
My American Airlines Asian Vegetarian Meal
Which Qsuites Seat Is Best?
REVIEWS & Trip Reports
Review: Emirates First Class 777 Colombo To Dubai
Review: Emirates Lounge Colombo Airport
Review: Shangri-La Colombo
Review: Air India Business Class A321 Delhi To Colombo
Review: Air India Business Class 787 Frankfurt To Delhi
Review: Swiss Business Class 777 San Francisco To Zurich
Review: Lufthansa Business Class A320 Zurich To Frankfurt
Introduction: Around The World In 5 Days
NEWS & Updates
Cathay Pacific Expected To Add Nonstop Flights To Cape Town
British Airways Rumored To Be Considering A380 Order
Must See: Billionaire Televangelist Takes Delivery Of Debt-Free Gulfstream
Intoxicated British Airways 777 Pilot Removed From Flight
Etihad Executive Trying To Beat Round The World Flying Record
Hotel Calls Out "Influencer" For Asking For Free Stay, Bans All Bloggers
TV Crew Arrested For Taking Fake Explosives Through TSA Checkpoint
Delta Cracks Down On Emotional Support Animals
The Craziest Landing Video I've Ever Seen
Alaska Airlines Reveals New Employee Uniforms
Wyndham Acquires La Quinta, Will Have 9,000+ Hotels
United Introducing Premium Plus (Premium Economy)
Reminder: You Must Be Important To Use A VIP Entrance At Newark Airport
Qantas' New San Francisco To Melbourne Flight Is Bookable (And Has Award Space!)
Whoa: Emirates Orders Up To 36 More A380s, Keeps Production Alive
You Can Now Buy Access To Etihad's JFK Residence Lounge
American Is Adding New Routes And Expanding Shuttle Service
Mysterious: Qatar Airways Offered 25% Stake In Unnamed US Airline Startup
LATAM Is Canceling Washington Flights After Less Than Two Years
Brazilian Low Cost Carrier Gol To Fly To The US
China Eastern Becomes First Chinese Airline To Allow Inflight Smartphone Use
SkyTeam Is Forcing American & China Southern To Scale Back Their Codeshares
Alaska Airlines Lounge JFK Opening April 2018
Emirates' New "Upgrade Your Airline" Ad Campaign
Houston, We Have A Problem: Angry Buzz Aldrin Misses Delta Flight
Amex Is Opening A Centurion Lounge At JFK!
Alaska Airlines Will Fly From Everett Paine Field To 8 West Coast Cities
Sun Country Is Discontinuing Their Elite Program
Singapore Airlines' New A380s To Fly To London & Hong Kong
Awful: Double Murder At The Ritz-Carlton Hong Kong
Aeroflot Deports US Citizens To India Because Of How They Look
---
I hope everyone has a great rest of the weekend!