In mid-December we learned that Qantas would be adding flights between San Francisco and Melbourne as of late 2018. This flight complements their existing service between Sydney and San Francisco, though when we first learned about the route they didn't reveal many details in terms of how many frequencies to expect, and when exactly the route would launch. Well, this flight is now on sale, and business class award availability is wide open, which is incredibly rare on Qantas.
Qantas' new flight between Melbourne and San Francisco will be operated 4x weekly as of September 1, 2018, with the following schedule:
QF49 Melbourne to San Francisco departing 9:40PM arriving 7:00PM
QF50 San Francisco to Melbourne departing 10:00PM arriving 6:30AM (+2 days)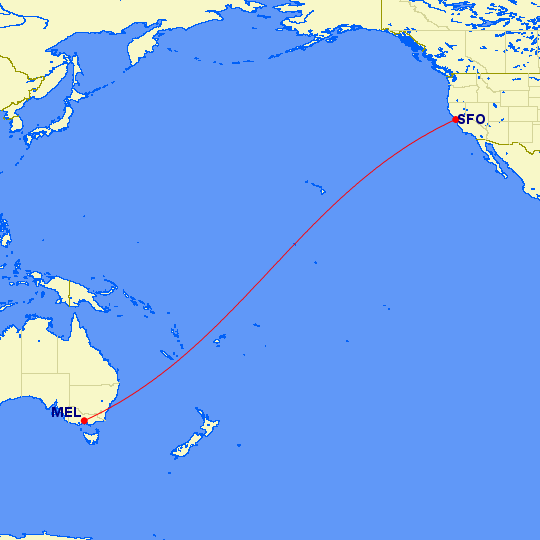 The flight will operate on Wednesdays, Thursdays, Saturdays, and Sundays, with a Boeing 787-9. I'm impressed by Qantas' aircraft utilization on the route. Typically Qantas and Virgin Australia operate flights to the US that leave midday and arrive in the morning, and then the plane sits on the ground all day before returning to Australia. flights to the US that arrive early morning, and then the plane sits on the ground all day before returning to Australia. This is a much more efficient schedule, and suggests that Qantas is mostly looking to serve the Bay Area, rather than those connecting onwards.
In order to facilitate this new route, Qantas will be reducing their flights between Melbourne and Los Angeles from 13x weekly to 9x weekly. They'll maintain the daily A380 flight, but will cut the 787 flight from 6x weekly to 2x weekly. So we're not seeing an overall increase in capacity to the US, but rather just seeing them shift markets.
In terms of the experience you can expect on the 787-9, Qantas has these planes in a pretty premium heavy configuration, with a total of 236 seats. This includes 42 business class seats, 28 premium economy seats, and 166 economy class seats. The business class seats are based on the Vantage XL seat, meaning there's direct aisle access from every seat.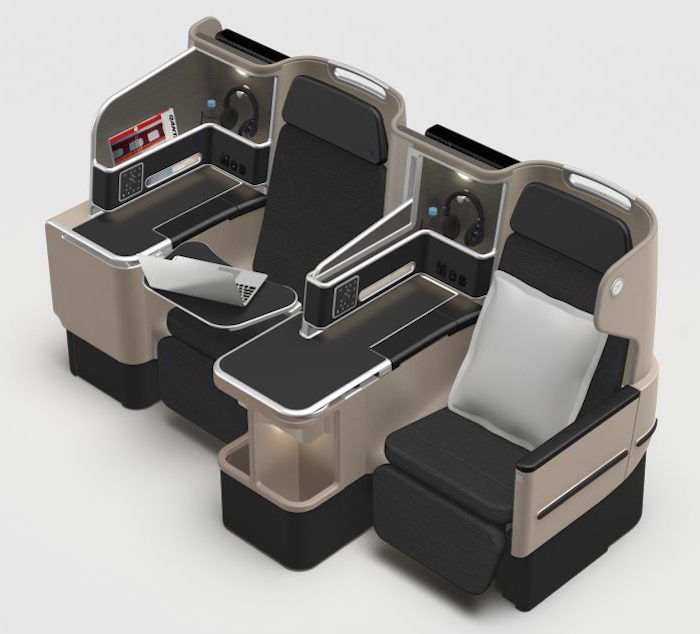 Qantas 787 business class
What's most exciting about this flight now being bookable is that award availability is wide open in business class. Qantas is ordinarily very stingy with business class award availability, and I'm seeing 2-6 business class award seats on many flights.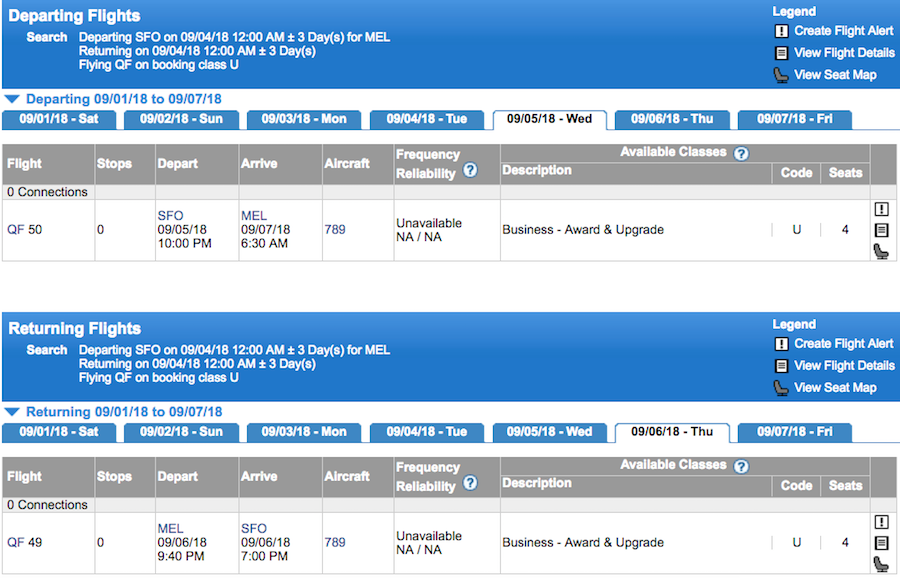 In general there are two good ways to book Qantas awards:
Through American AAdvantage, at the cost of 80,000 miles per person per direction
Through Alaska Mileage Plan, at the cost of 55,000 Mileage Plan miles per person, and you're even allowed a free stopover (meaning you could fly from San Francisco to Melbourne, have a stopover, and then continue from Sydney to Perth, for example); this would be a great use of miles if you purchased Alaska miles for just two cents each recently
The catch is that this flight has literally only been added to the schedule within the past hour, so the websites of Alaska and American may not show this space just yet. I've called both Alaska and American to inquire about space — Alaska isn't able to see the seats yet (I suspect that will change very shortly), while the American agent I spoke to could see all the space.
Hopefully this helps some of you snag some great award seats to Australia for later this year!