Despite their financial struggles, 2018 will be a big year of expansion for Cathay Pacific. Just a few weeks ago Cathay Pacific announced that they'd be adding 4x weekly nonstop flights between Hong Kong and Washington Dulles as of September 2018. This is Cathay Pacific's first scheduled Airbus A350-1000 route (though I'm sure there will be others before then).
It looks like Cathay Pacific will shortly be announcing another cool new route. Danny Lee at the South China Morning Post reports that Cathay Pacific will shortly be announcing a new nonstop flight to Cape Town, South Africa.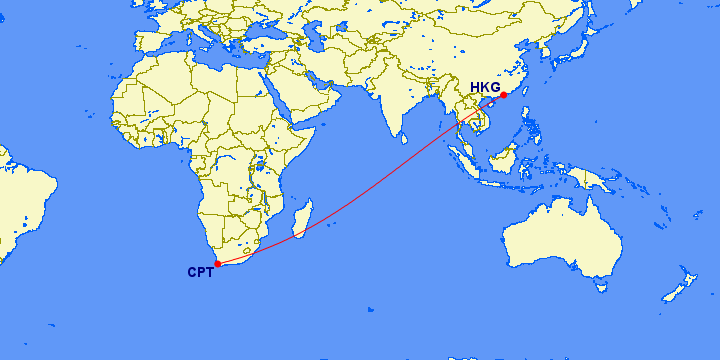 The service will be year-round and operate nonstop from Hong Kong, launching before the end of the year. While it hasn't been announced, I would guess that Cathay Pacific will use an A350 for the route, featuring business class, premium economy, and economy.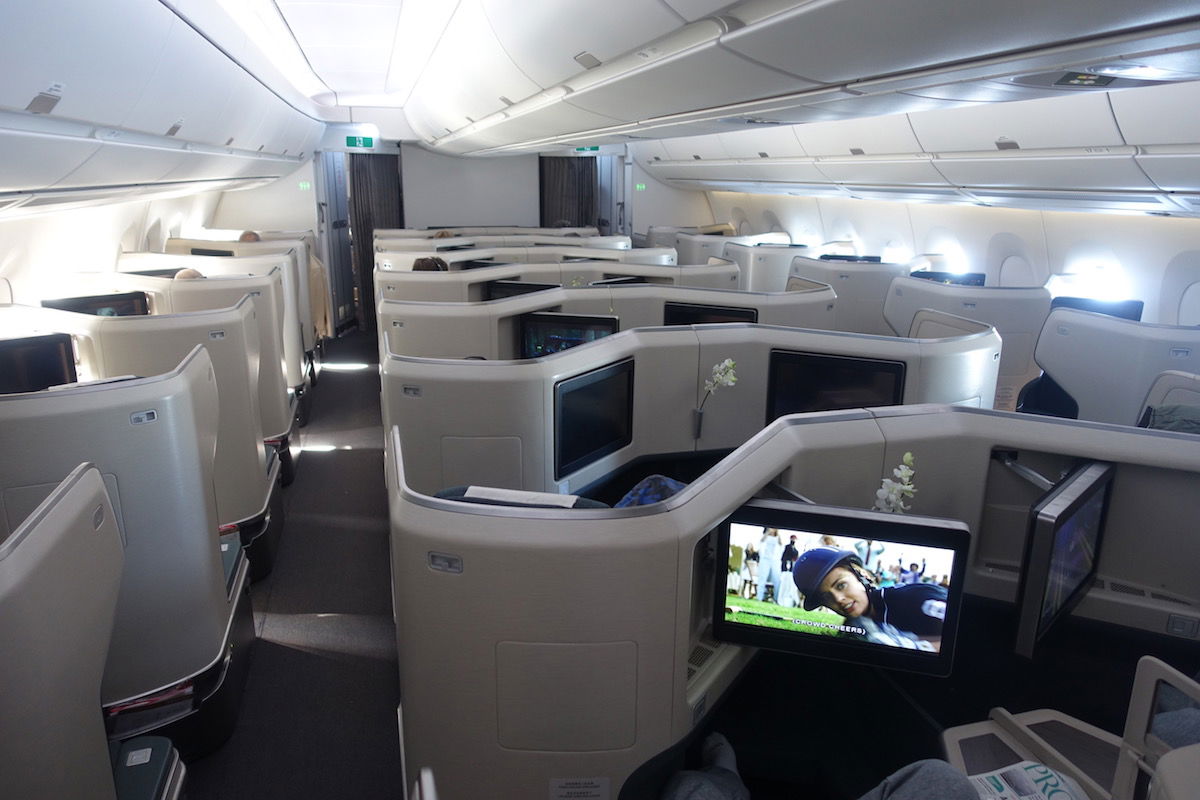 Cathay Pacific's A350 business class
While no official announcement has been made, Danny has always been spot on with rumors based on these "sources" — he also called the Washington Dulles flight just days before it was announced by Cathay Pacific.
If this route comes to fruition, it will be the first nonstop flight between Cape Town and Asia in over six years. It's interesting to me that not a single Chinese airline offers nonstop flights to Cape Town, especially given the "one route, one Chinese airline" policy, which has historically caused Chinese airlines to start routes prematurely.
Presently Singapore Airlines flies to Cape Town 4x weekly using an A350, though only as a tag flight from Johannesburg. Meanwhile Cathay Pacific also flies nonstop to Johannesburg on a daily basis, though the new service to Cape Town will be operated separately.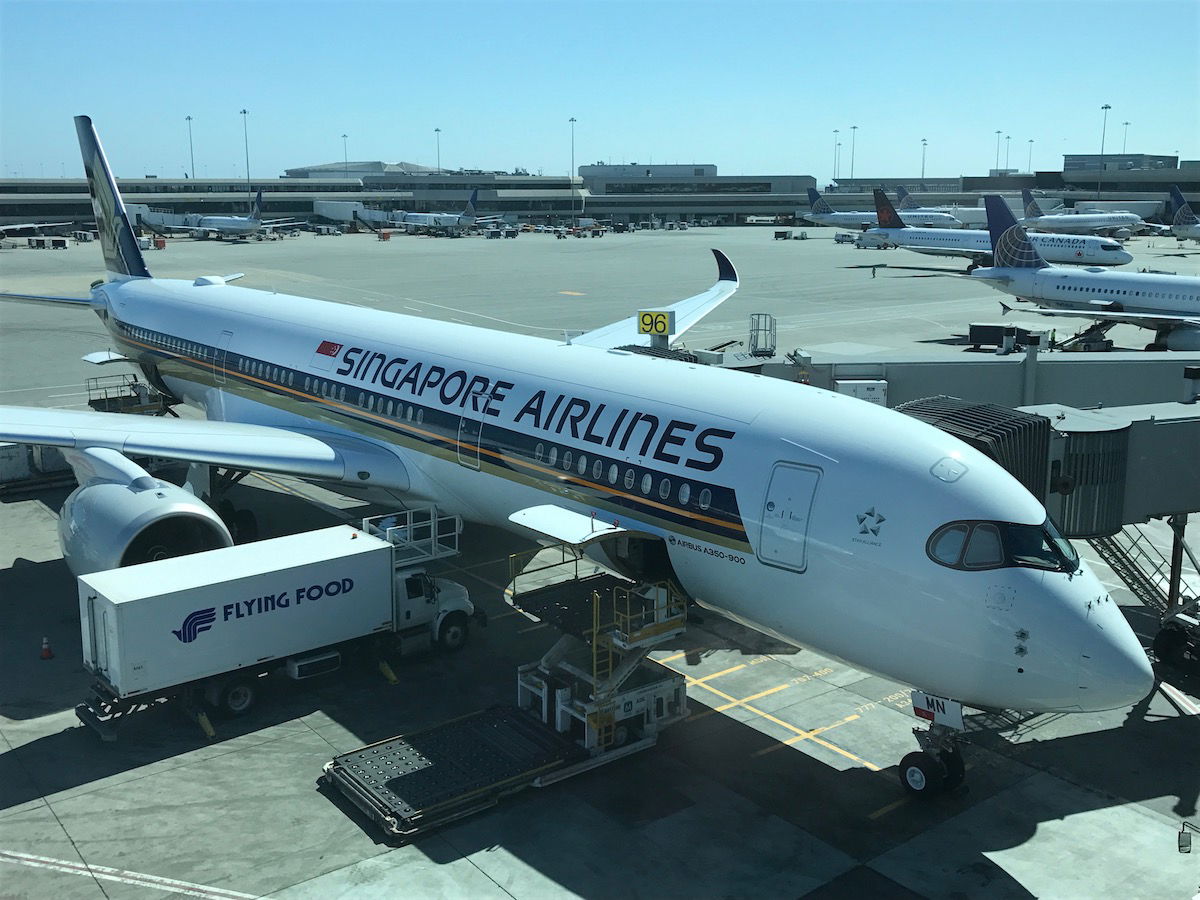 This new flight would cover a distance of ~7,350 miles, so we'd be looking at a flight time of 13-15 hours depending on the direction and winds.
Obviously this route will be useful for those in Asia looking to travel to Cape Town, though it could even potentially be useful for those based in the US. Alaska Mileage Plan partners with Cathay Pacific, and they have some generous routing rules. They let you fly from the US to Africa one-way on Cathay Pacific for just 62,500 miles in business class or 70,000 miles in first class (there's no first class on the Hong Kong to Africa flight, though paying 7,500 miles to upgrade to first class between the US and Hong Kong is quite a deal).

With Mileage Plan you can also do stopovers on one-way awards, so you could fly New York to Hong Kong in first class, then have a stopover, and then fly from Hong Kong to Cape Town in business class, for just 70,000 miles one-way. That would be an incredible deal.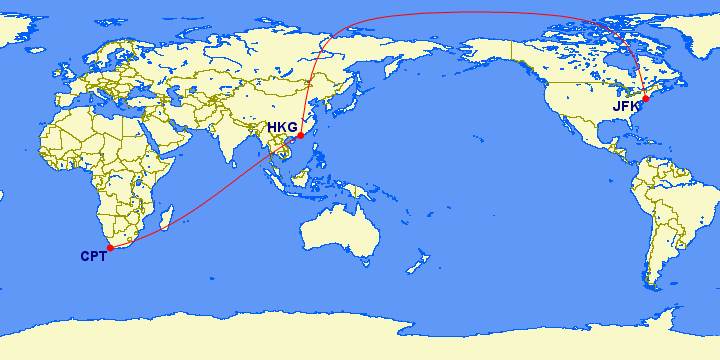 What do you make of Cathay Pacific's new rumored Hong Kong to Cape Town route?