As of December 1, 2017, American Airlines launched a new partnership with Casper for their inflight bedding and sleepwear. Airlines trying to brand aspects of their product with companies or people that have name recognition is nothing new, whether we're talking about a celebrity chef, a cosmetics company, etc.
I've been incredibly impressed by United's Polaris bedding, which is Saks Fifth Avenue branded. The bedding is simply phenomenal, and I'd say United has the best business class bedding of any airline. At least subconsciously, United's Saks Fifth Avenue bedding makes me think more highly of Saks Fifth Avenue.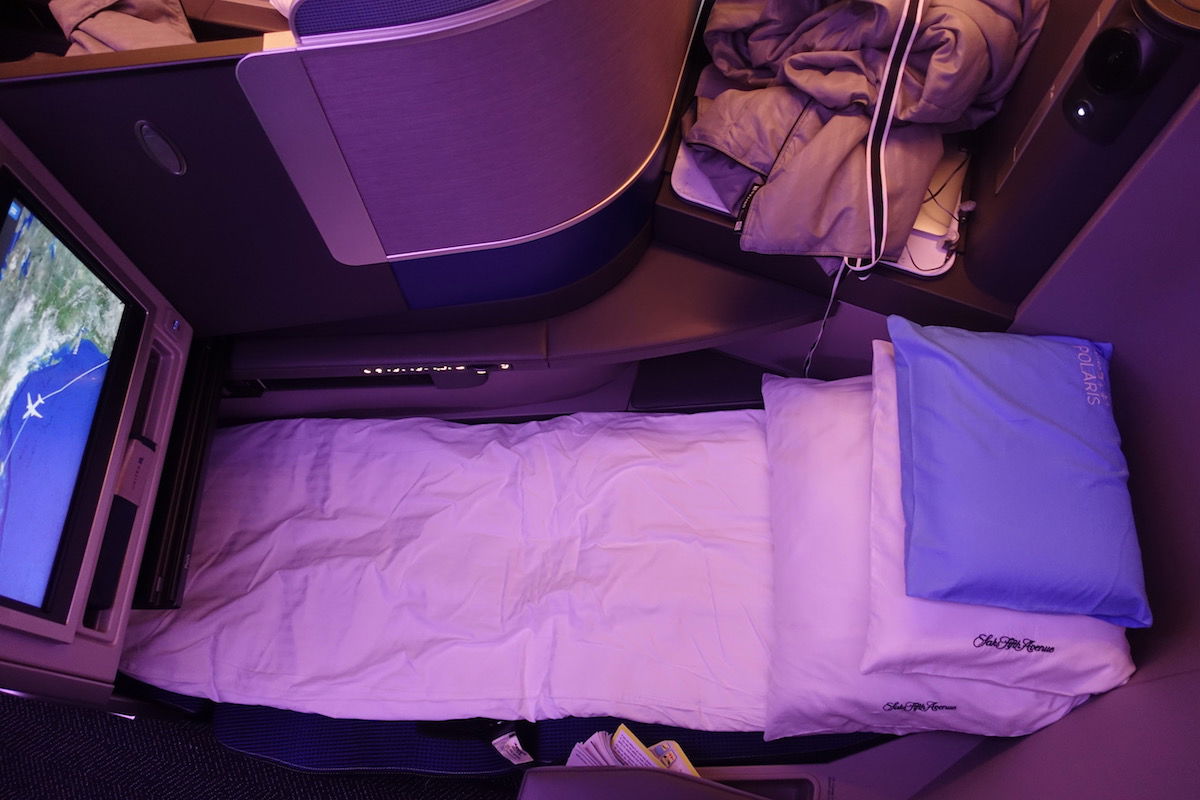 Let that sink in for a moment — something on United improved my perception of Saks Fifth Avenue.
So I've been curious to check out American's new Casper bedding, and yesterday I had my first American flight featuring the new bedding. I flew American from New York to Los Angeles in business class on their A321. Before I share my perspective, let me state that American just offers the minimal Casper bedding on this flight, since it's just a premium domestic service.
What's offered depends on the route, whether you're in first or business class, etc. For example, here's what you can expect in first class on American's premium international flights: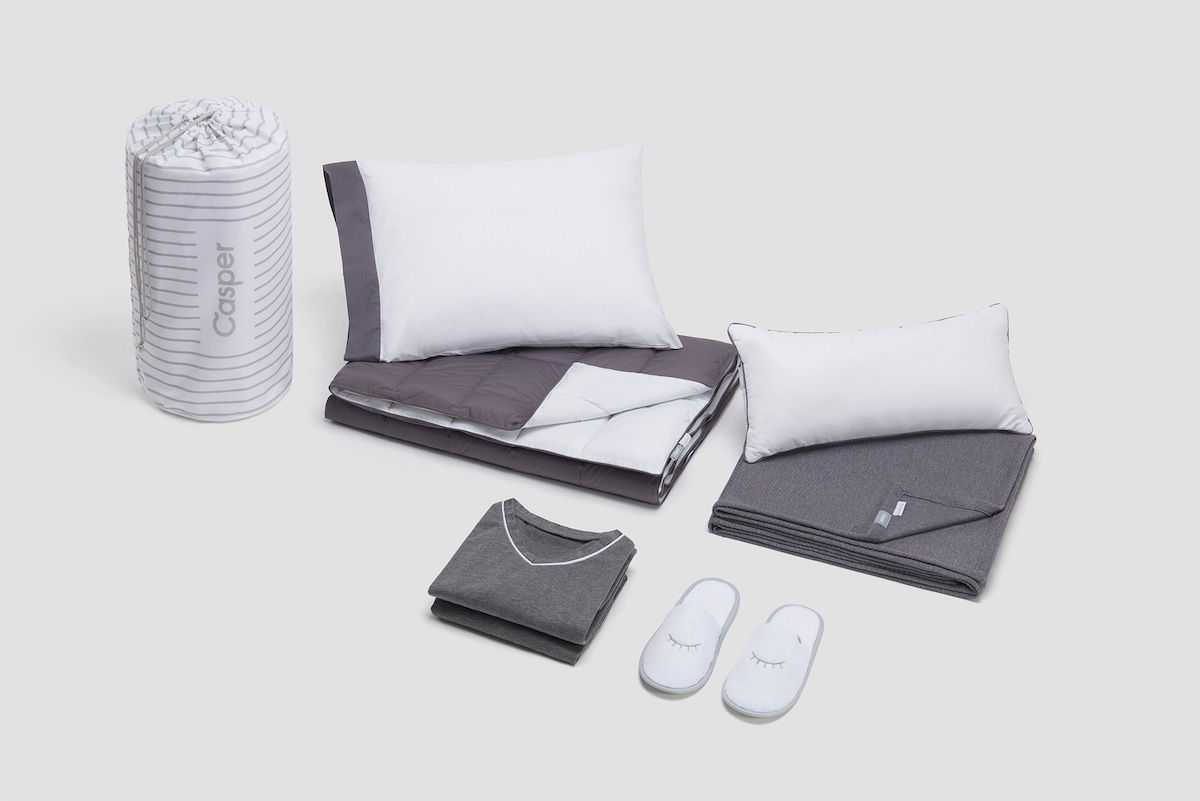 However, the pillow and duvet are the same on all routes, so I'll be sharing my thoughts on that.
As the basis of comparison, I should mention that American's old bedding wasn't branded. The pillow was decent enough though a bit on the small side, while the blankets just looked awful.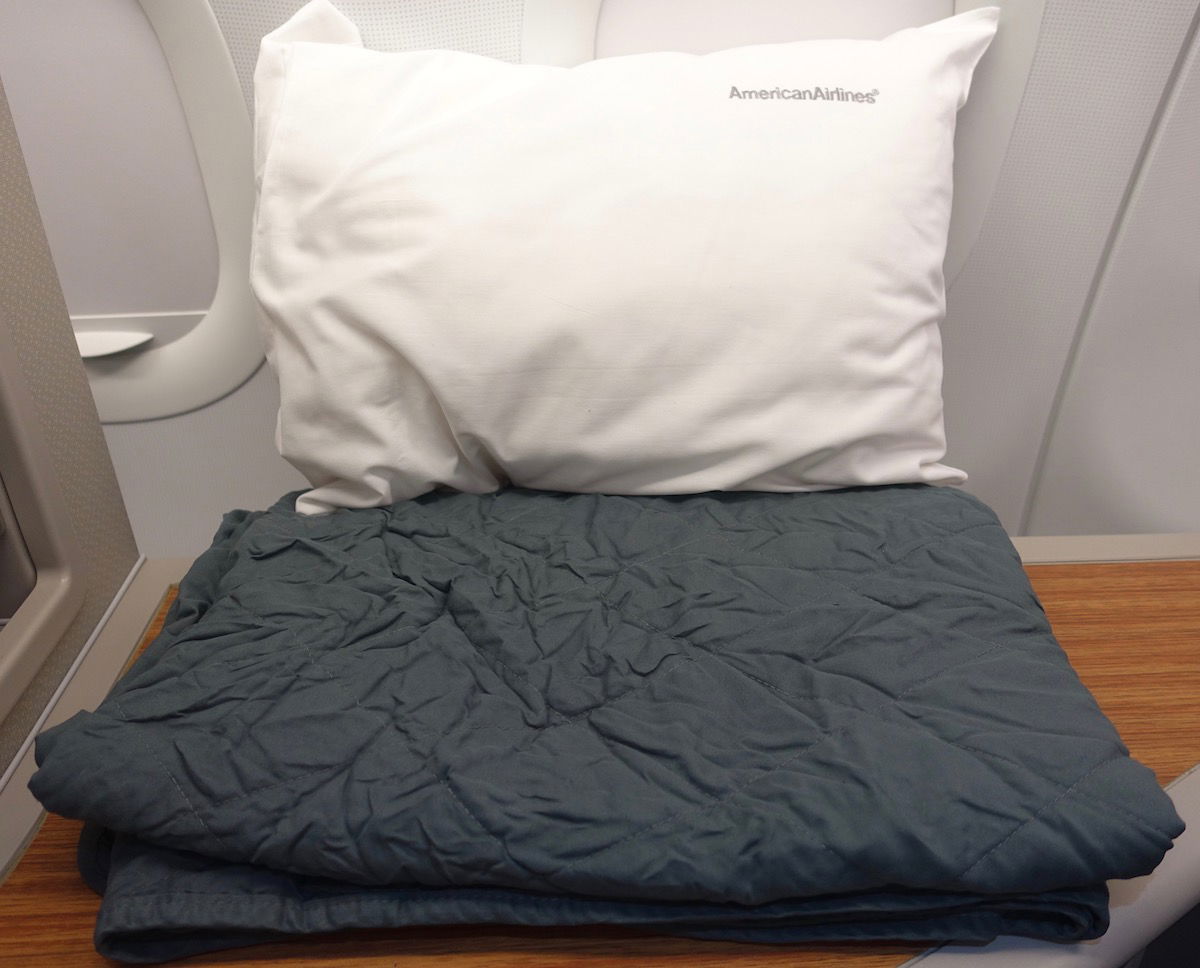 So, how does American's new Casper bedding compare? Favorably… slightly… I think.
On the plus side, I liked the new pillow. It was large and plush, and a nice improvement over the old one.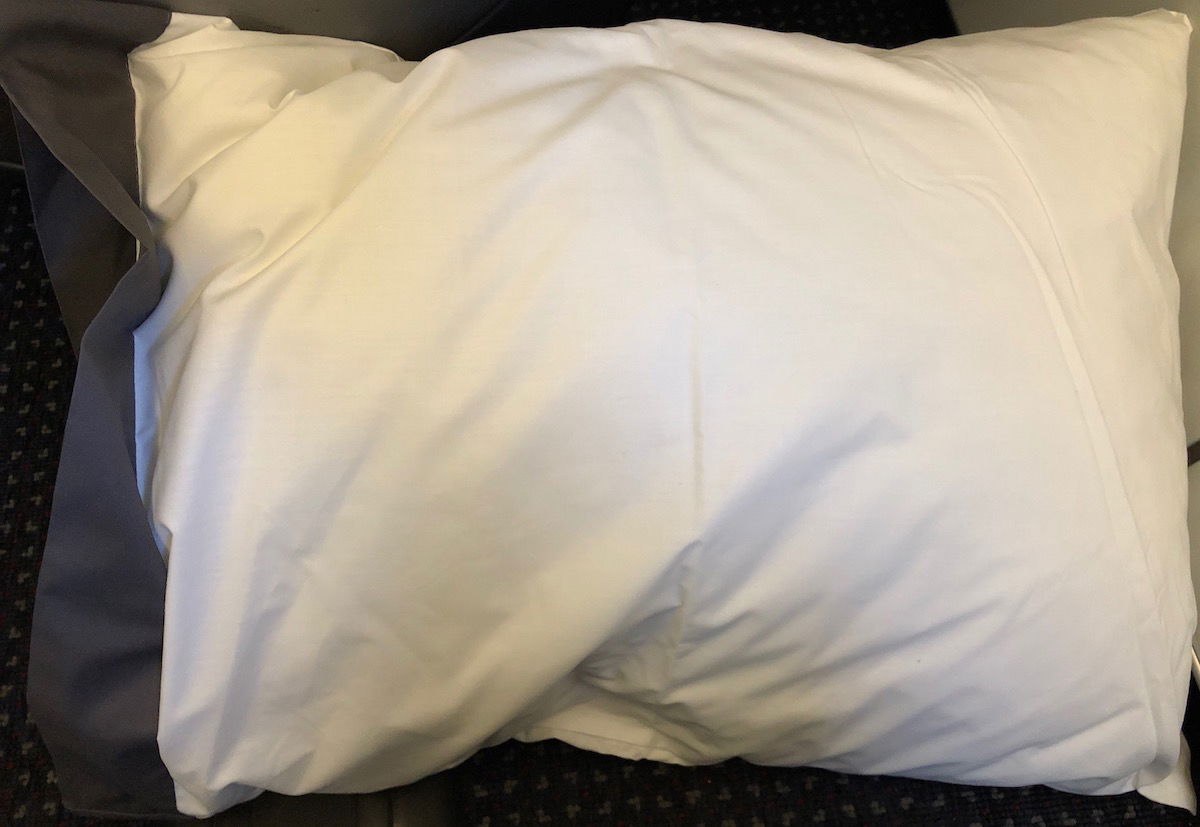 What impressed me significantly less was the duvet. While it's large, the duvet was stiff, scratchy, and just didn't feel cozy. I'm not sure if this is just a function of the duvet still being new and not having gone through enough wash cycles, or what.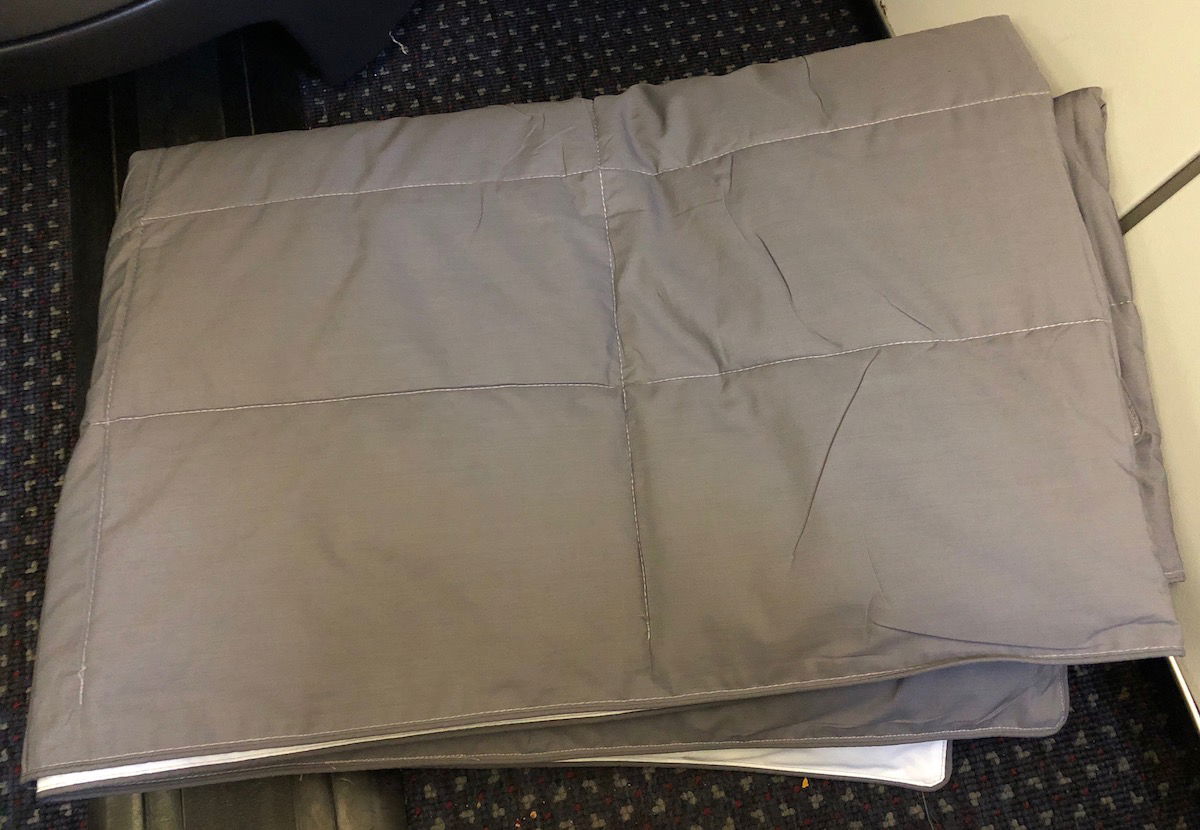 From my perspective, the reason a company would want to feature their products on a plane is to showcase how good they are. Like I said above, United's onboard bedding makes me think more favorably of Saks Fifth Avenue. However, the duvet certainly doesn't give me a favorable impression of Casper.
I know the problem is that bedding preferences are highly subjective. I surveyed a few friends who had experienced the new Casper bedding (including in international first class). No one felt passionately about it one way or the other — some slightly liked it, and some slightly disliked it. Meanwhile when I've asked people about United's Polaris bedding, the responses have been overwhelmingly positive.
The one other thing I found a bit weird is that the bedding came with a Casper card showcasing the partnership. However, it showed all the bedding that would be available in international first class. It just seems weird to show people what's not available to them because based on this card I'd assume I could get slippers, etc. (also, the picture makes American's international first class look significantly more spacious than it is).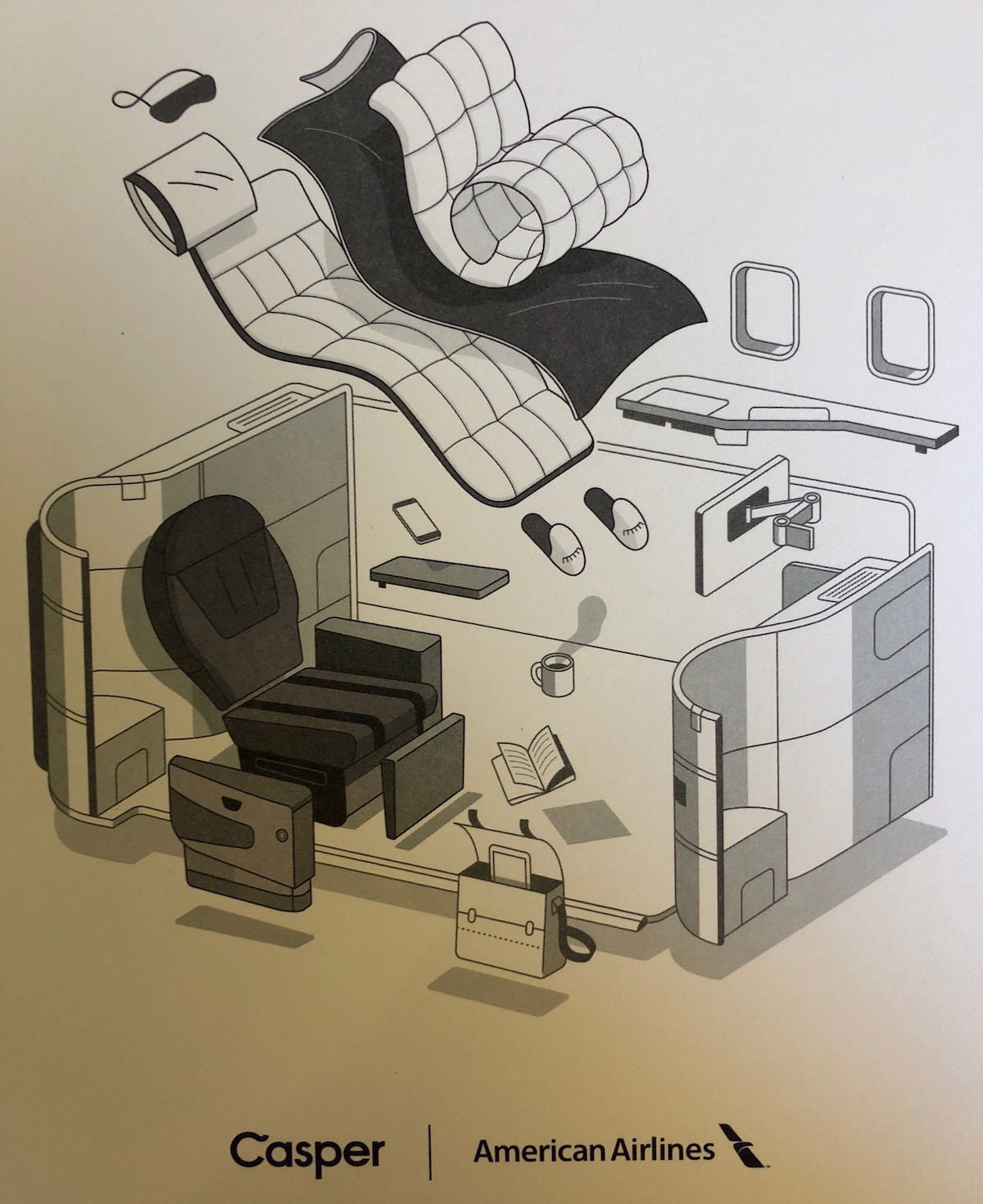 If you've experienced American's new Casper bedding, what did you think?