We've seen a lot of new plane technology lately. In the widebody market there's the Airbus A350 and Boeing 787, which are fuel efficient and lower capacity than many of the planes they replace, and they've made a lot of new routes viable. We've also seen advancements in the narrowbody market, with the Boeing 737 MAX and Airbus A320neo, which are more fuel efficient and longer range versions of their predecessors.
There's one other disruptive plane that has been introduced in the past couple of years, which I had the chance to fly for the first time yesterday. Specifically, I'm talking about the Bombardier CSeries (Swiss was the launch customer, and they operated their first CSeries flight in July 2016). This jet is a bit smaller than the 737, so it fills an interesting gap between the 737/A320 and the regional jet market. There are two versions of the plane — the CSeries 100 and CSeries 300. In Swiss' configuration, these planes feature 125 and 145 seats, respectively.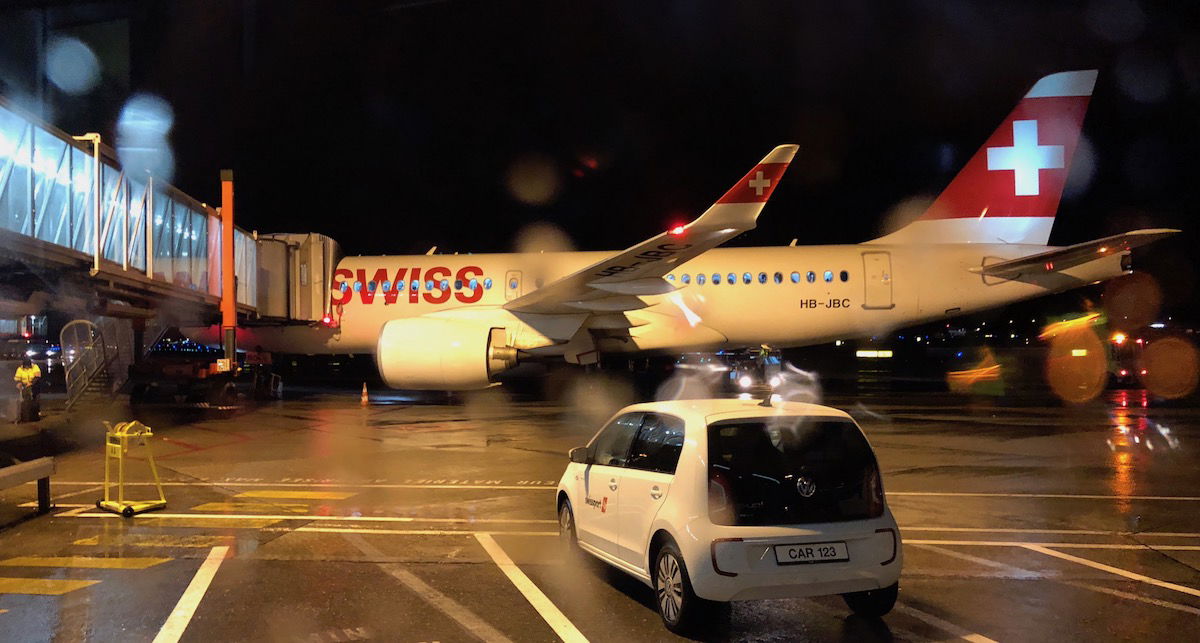 Nowadays I think that regional jets can provide a superior experience to what you'll find on larger aircraft. That's not necessarily due to any particular features of the plane, but rather because airlines seem to get really greedy when it comes to densifying the A320 and 737. For example, I love the Embraer 170/175/190 aircraft.
I've heard from a lot of people that the CSeries offers a really great passenger experience, and I was curious to try it for myself. So, is the CSeries actually an improvement over what else is out there?
Last night I flew the CSeries from Zurich to Geneva (which is a 30 minute flight), and overall I was impressed. There were some things that I didn't love, but overall the difference between this and the A321 we flew in economy from London to Zurich was night and day.
The CSeries is in a 2-3 configuration, which is awesome, since it means you can select a set of two seats on one side if you're traveling with someone. Having just 20% of the seats be middle seats (rather than the usual 33% on A320s/737s) is great.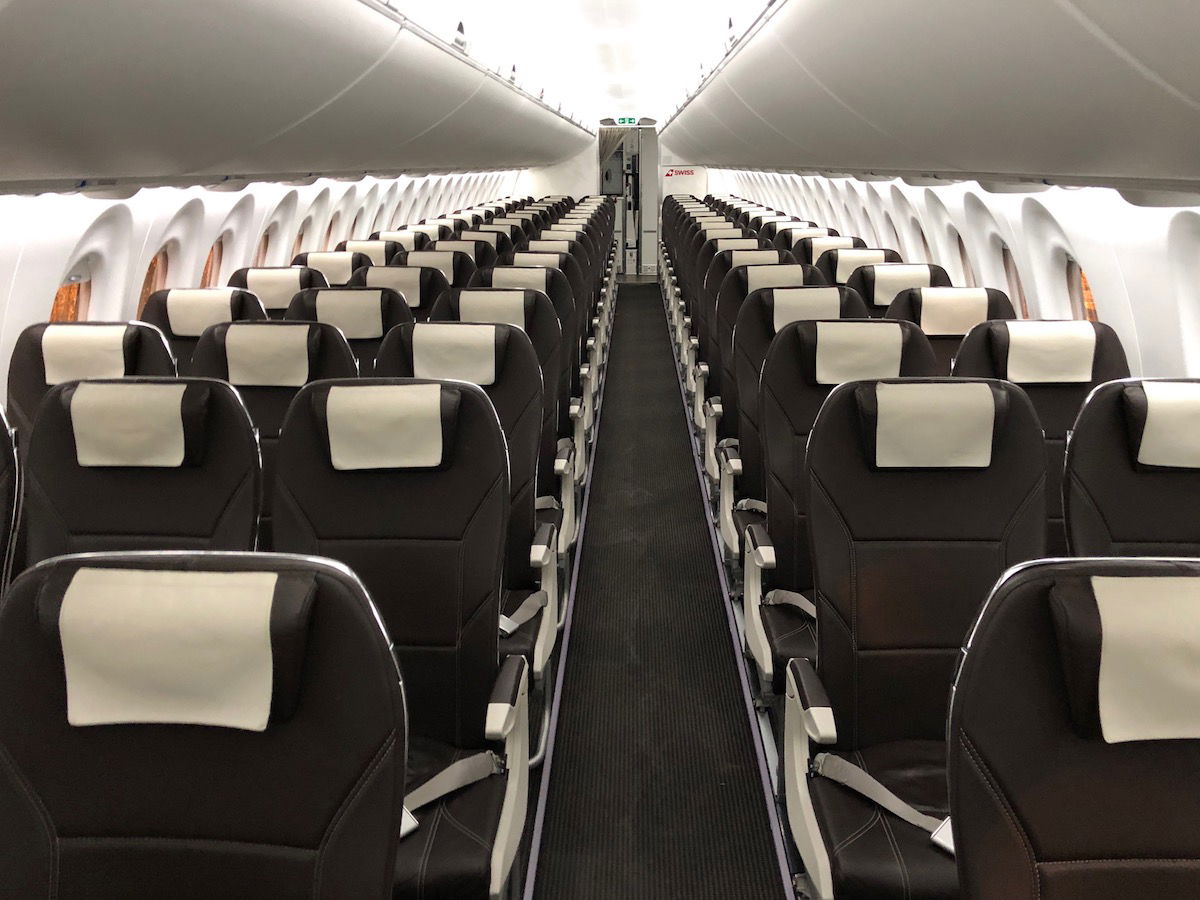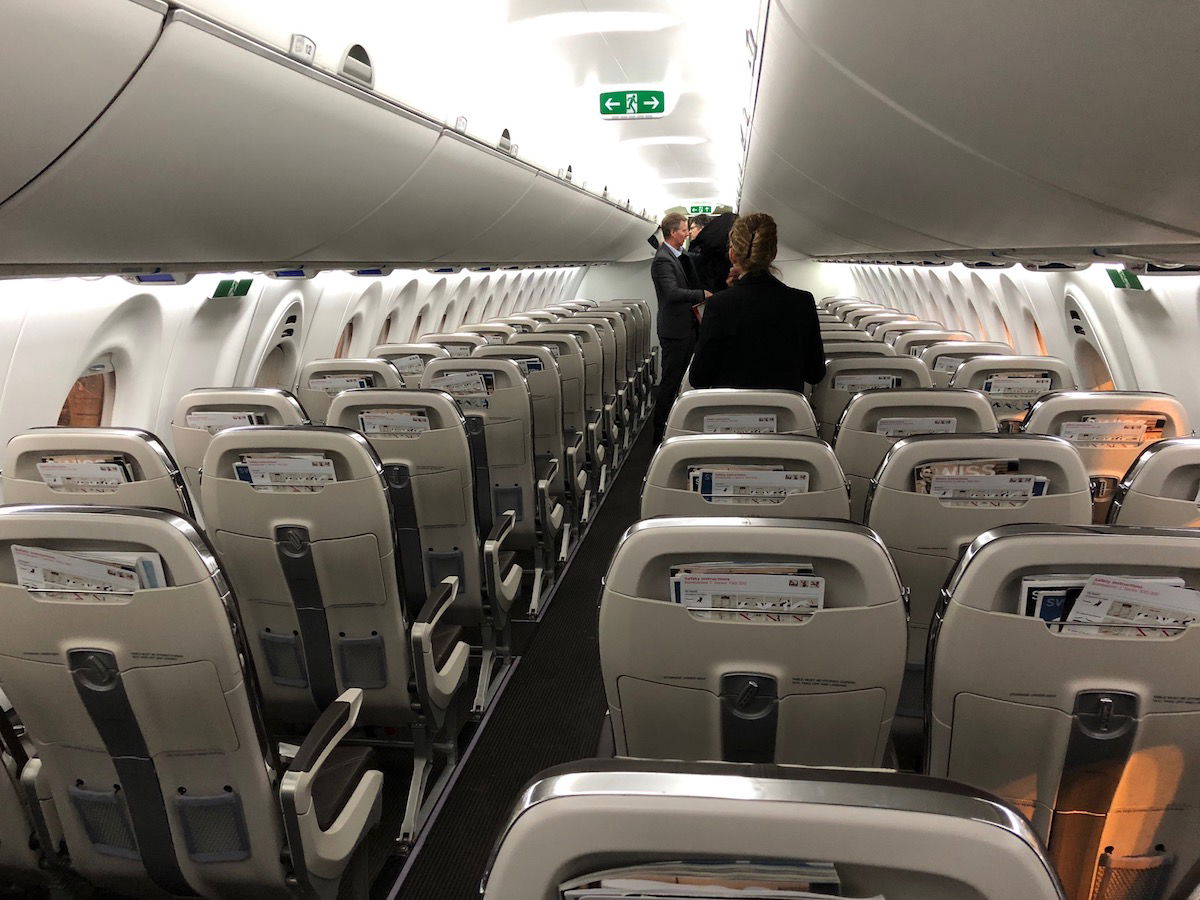 Perhaps the best feature of the CSeries is that the seats are naturally wide due to the layout. Apparently the seats on Swiss are 18.5″ wide (compared to the typical 17-18″), and you really feel it. That might not sound like much, but it makes a noticeable difference.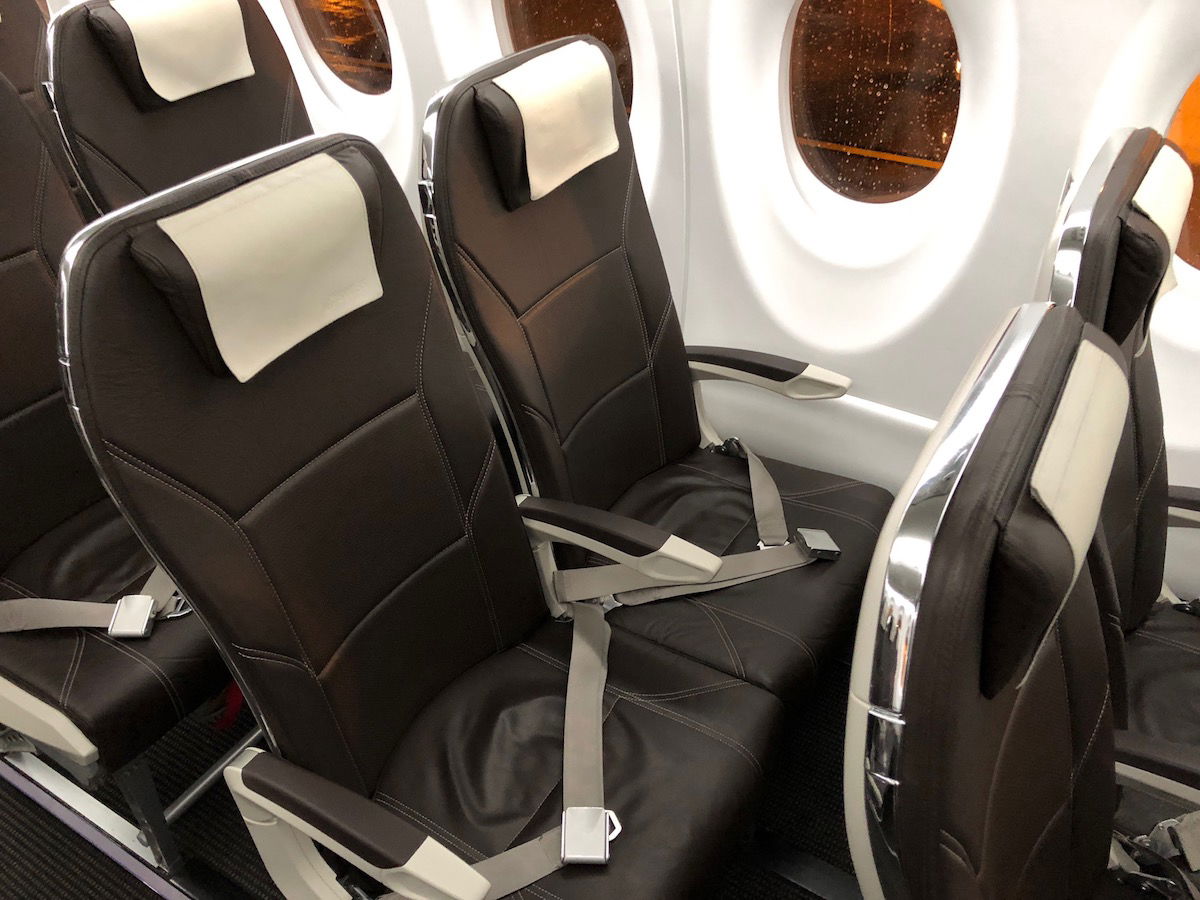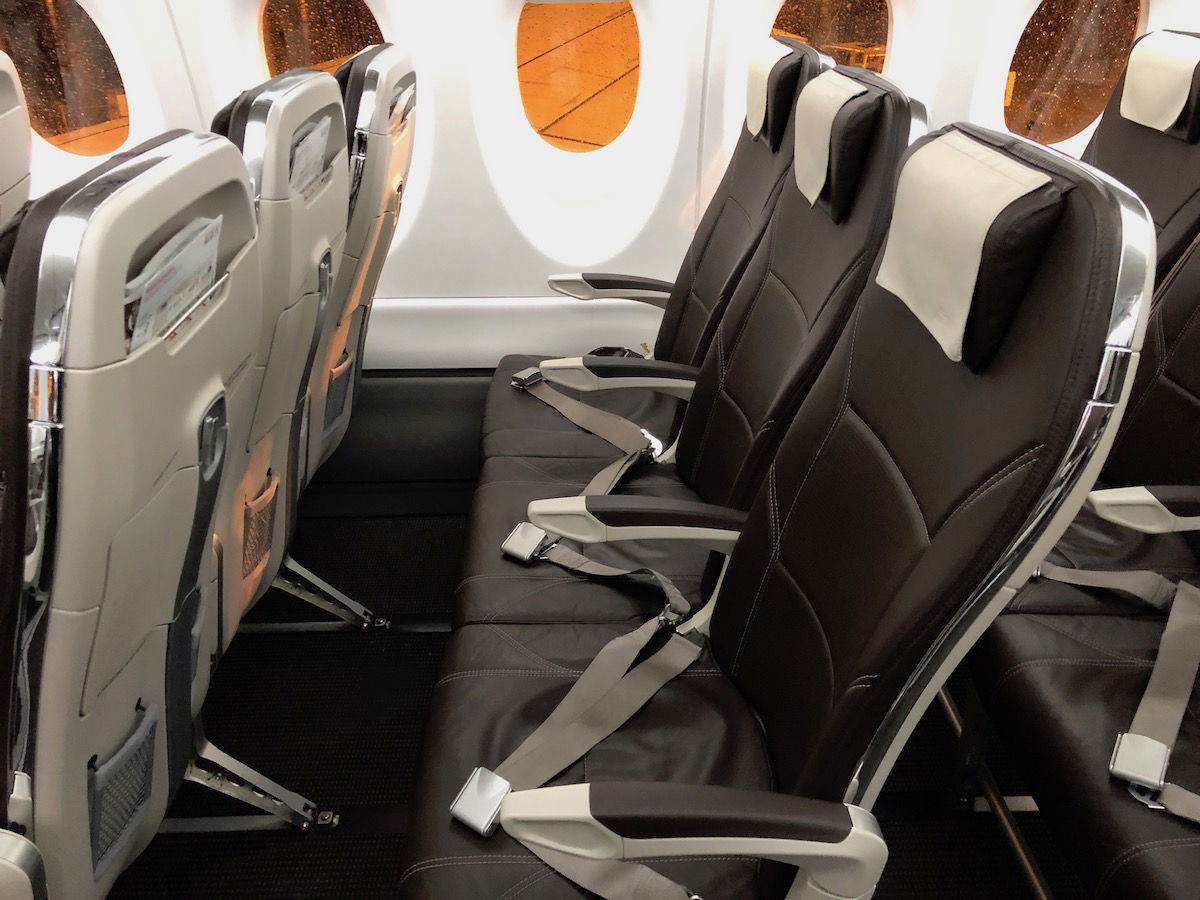 The pitch isn't overly generous, but I was comfortable. The seats have standard size tray tables, and there are two "pockets." I'm not sure if they're intended to store water bottles, cell phones, or both (I had one of each, and they both fit as you'd expect).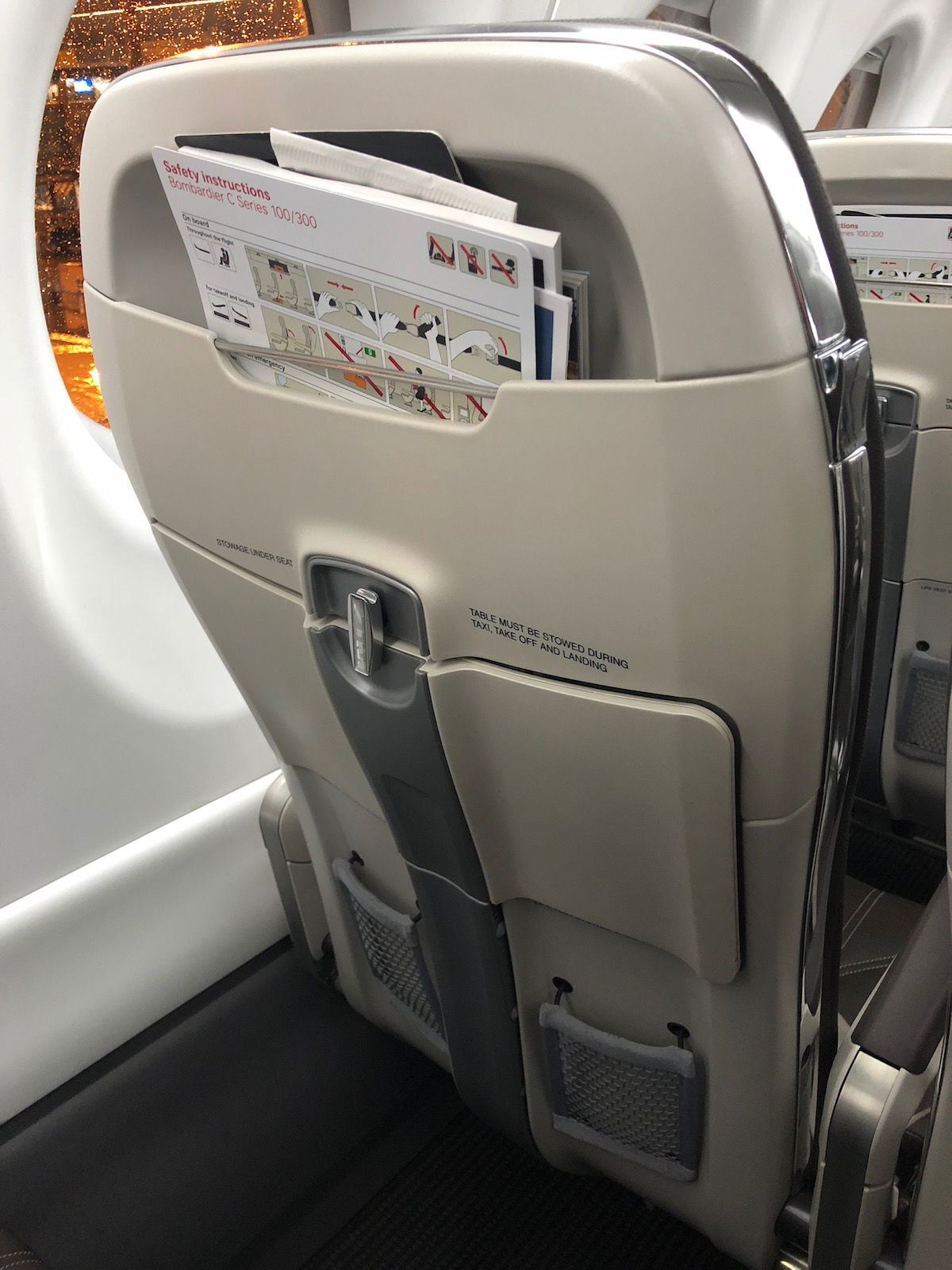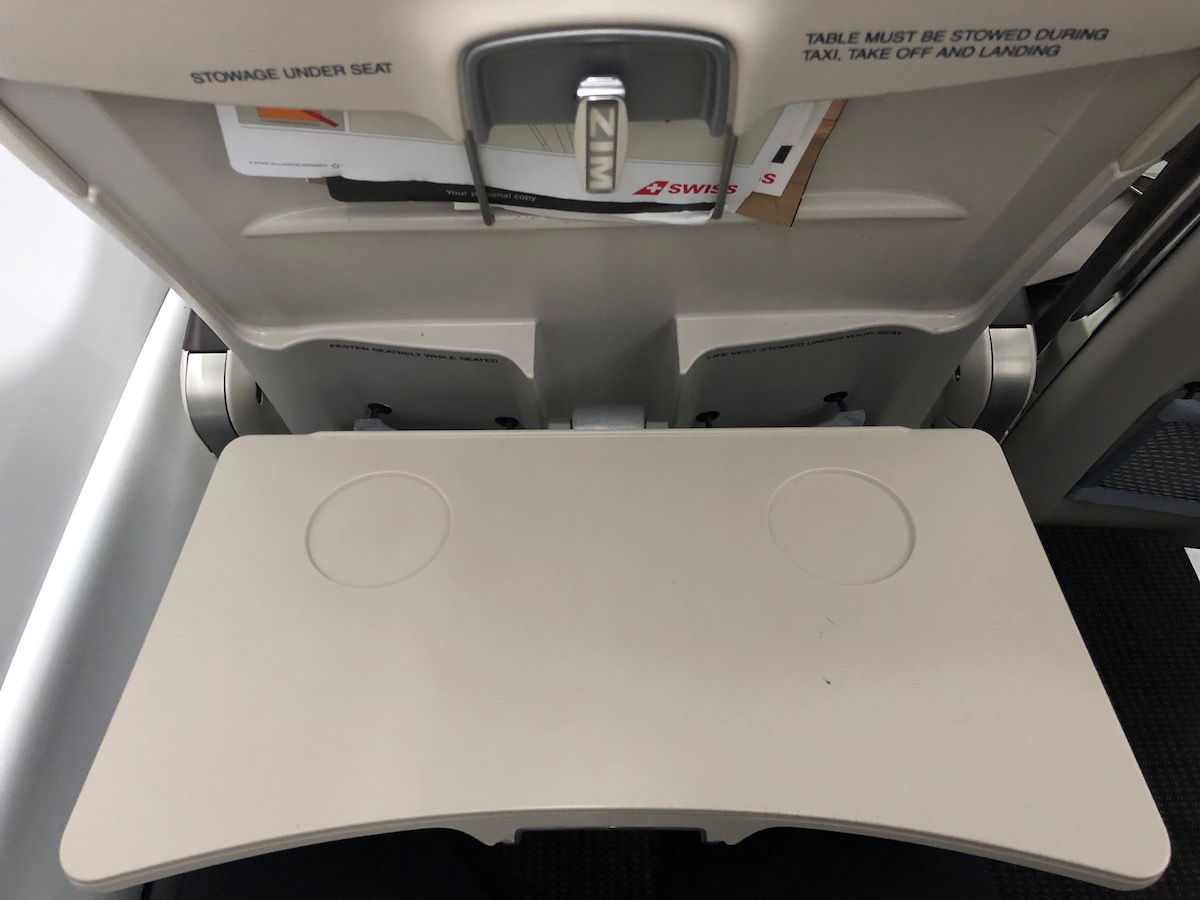 The plane also has large windows. They felt like they were about the usual width, but they were significantly higher than usual.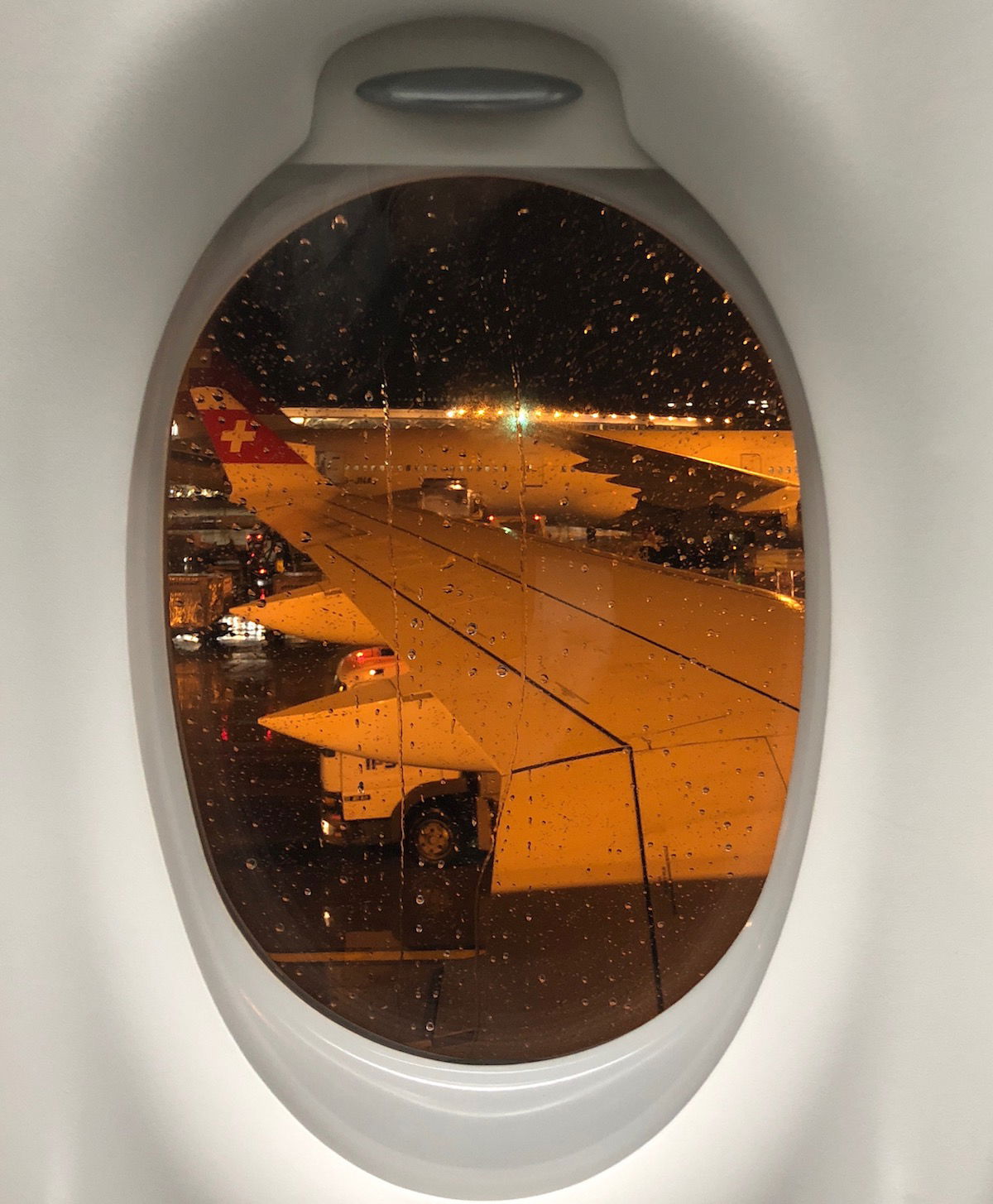 The CSeries cabin also feels sleek and modern. Maybe it's just the finishes that Swiss chose, but I thought the cabin was actually nice to look at as well.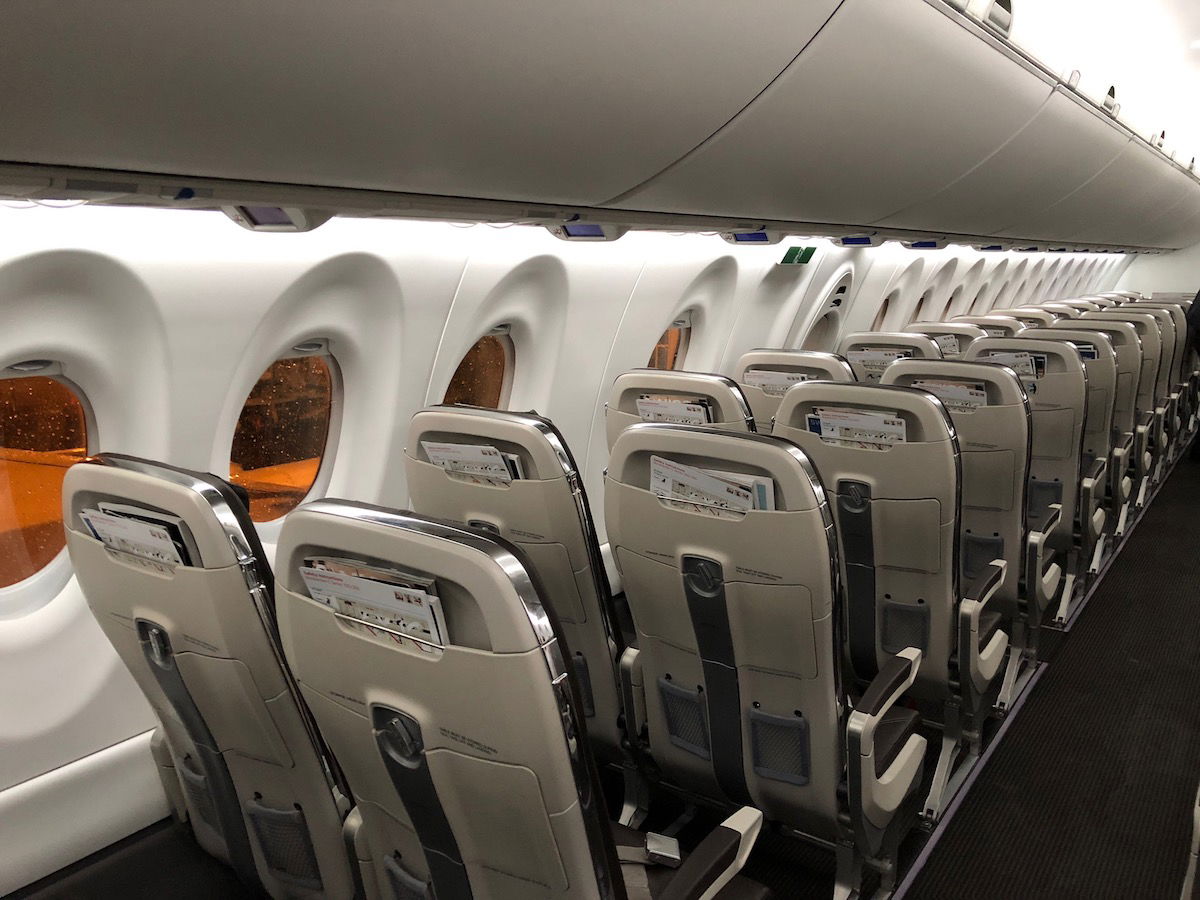 The plane has some cool overhead monitors. These are in permanent positions, and the safety video is played on them. At other points in the flight there's an airshow there, which you otherwise don't often get on narrowbody planes without personal televisions. I appreciate that feature. Oh, and there are individual air nozzles — yay!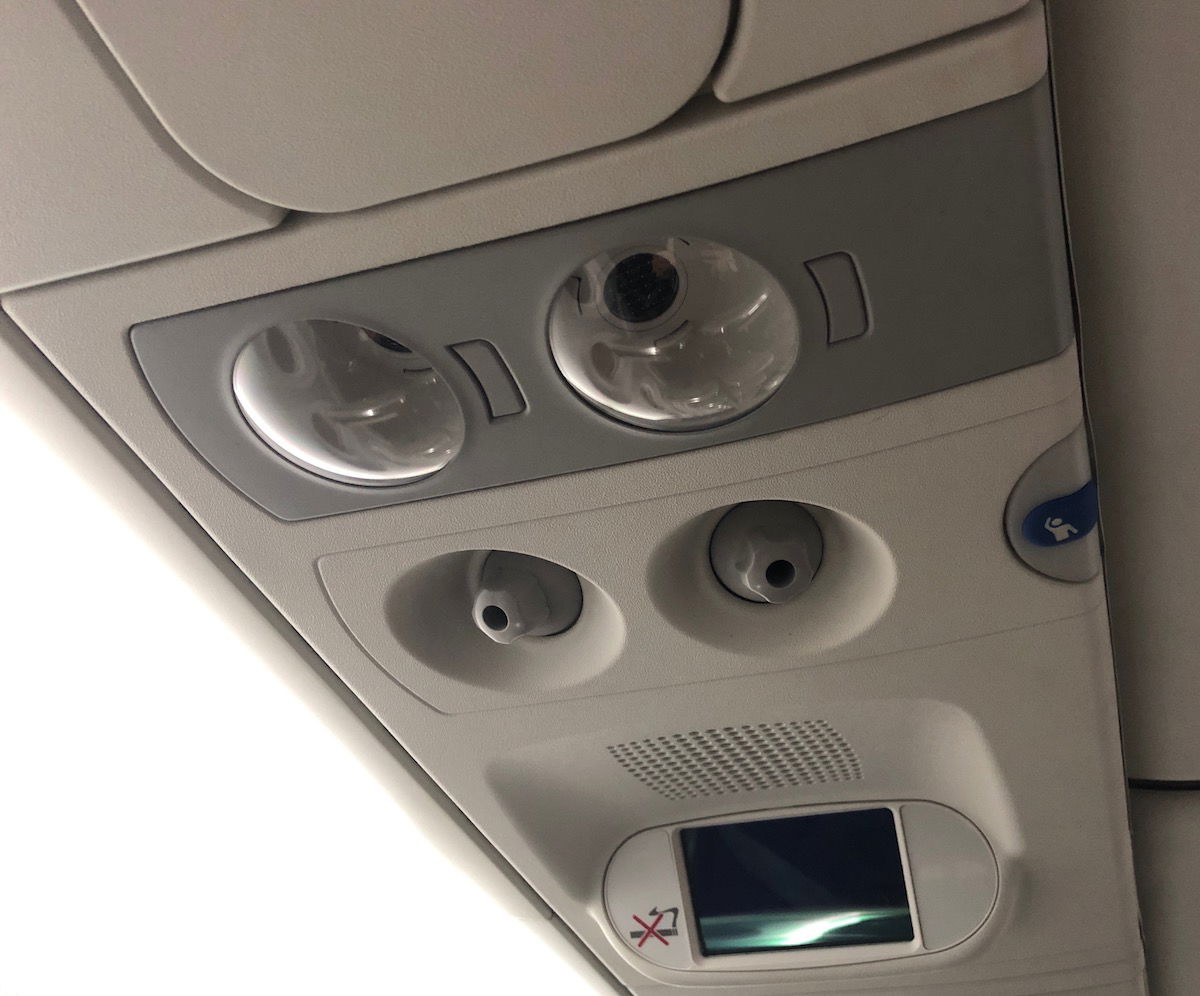 However, rather bizarrely nearly half of the monitors on the plane were broken and just had horizontal lines on them. I'm a bit surprised this was okay with the crew, since many people couldn't easily see the safety video, especially given how small those screens are.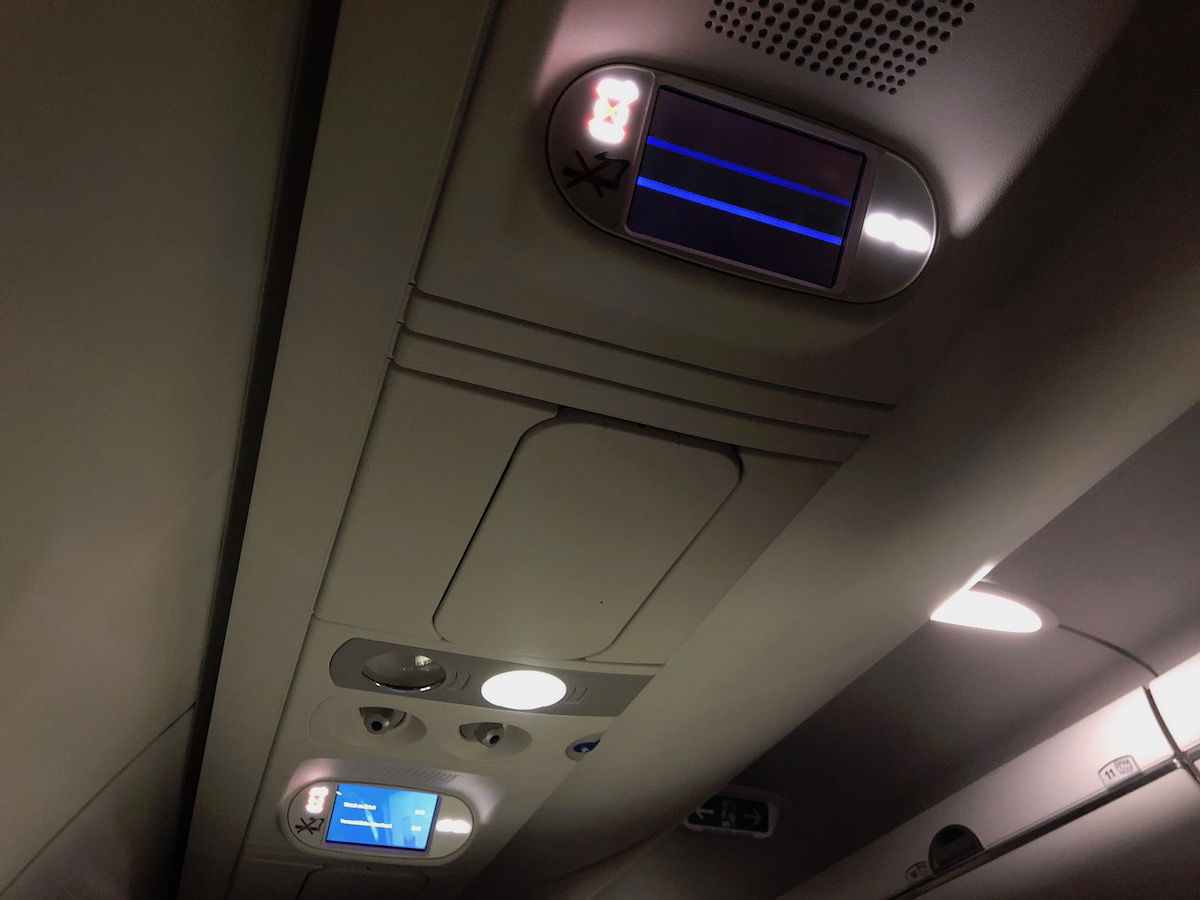 Overall I felt like the plane was a smooth ride. However, I found it to be a bit loud, and it made an odd whining noise when the engines accelerated.
Still, all things considered the CSeries was a joy to fly on. The cabin is modern, the seats are noticeably more spacious, and I love the 2-3 layout. Oh, and it's a damn sexy plane, especially from the outside. It looks like a baby 787. I think this may be my new favorite narrowbody aircraft type.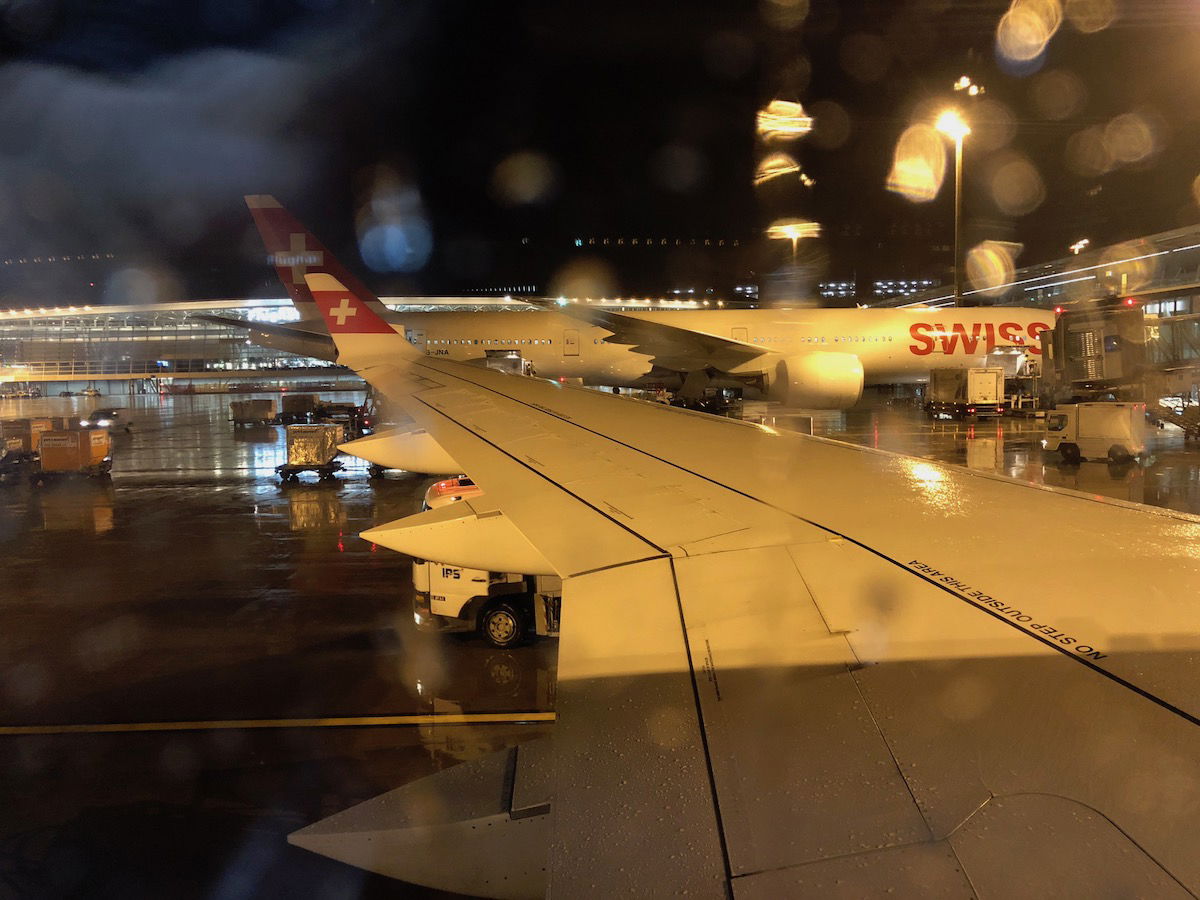 If you've flown the Bombardier CSeries, what was your experience like?