I just have to briefly vent. I don't want to generalize too much here. US airlines have some fantastic employees, and US airlines have some lousy employees. They're consistently inconsistent. For example, recently I had an American flight from Los Angeles to Hong Kong with exceptional service. Over the summer I had a United flight from Frankfurt to Houston with equally great service.
US airlines can be great, and when you point out their product deficiencies, they respond by saying that they can't compare with Gulf carriers, that the playing field isn't level, etc. The irony is that in many ways, US airlines actually have superior inflight products. American's 777 business class is significantly better than Emirates' 777 business class. The seat is better, the Wi-Fi is better, etc. Unlike Qatar, Emirates doesn't even offer dine on demand.
What grinds my gears about US airlines isn't the mediocre food or anything of the sort, but rather the defeatist attitude some (though certainly not all) employee take. I spent the past week flying Gulf carriers, and even when you don't have a good crew on one of those airlines, you'd still never experience these kinds of things. On other airlines the default service mentality is "sure, I can do that" rather than "let me think of a reason why I can't do that" (again, this doesn't apply to all flight attendants in the US, but it does apply to more here than in most regions).
Let me give a few recent examples:
"I can't do all these express meals, it takes too long"
Last night I flew from Los Angeles to London. I love being able to compliment good crews (as I did on my last American longhaul flight), but this crew was plain lousy. American has an "express meal" option on their menu, where you can be served everything at once, in order to maximize rest. This isn't some unofficial service, but it's printed on the menu.
As the flight attendant took meal orders during boarding, Ford (seated in front of me) asked about an express meal. The flight attendant said "ugh, I'm really stressed."
I also asked about getting an express meal. Her response? "I don't know if I can do all these express meals, it takes so long. But if you just eat slowly your main course will be out when you finish your salad."
Seriously?!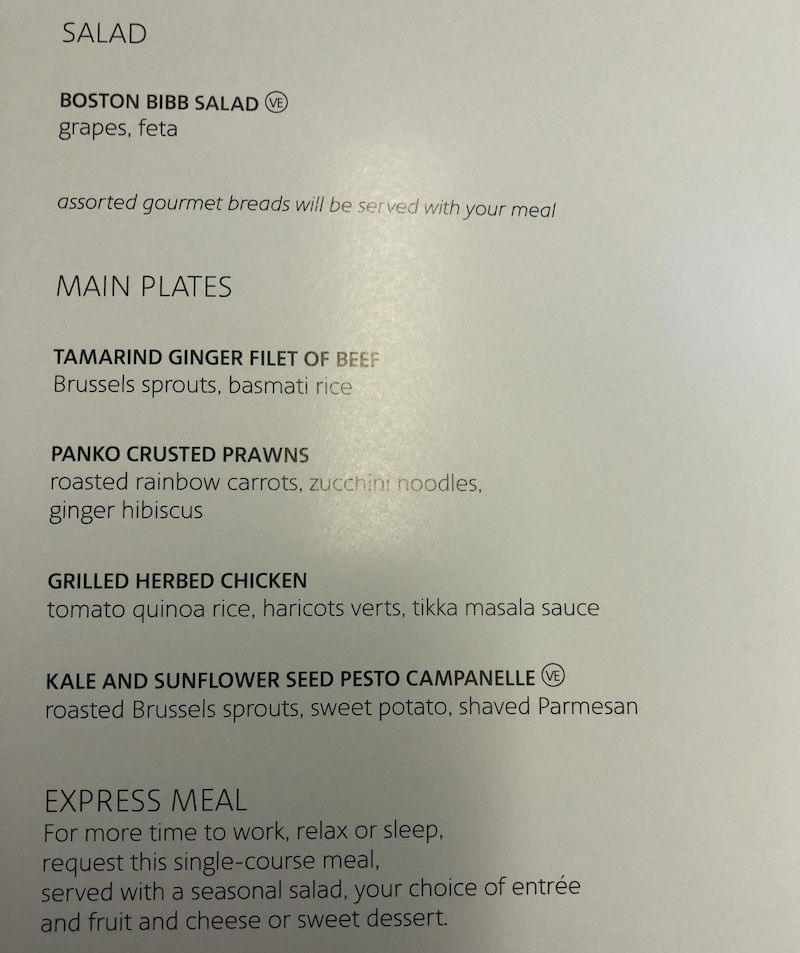 Does this call button work?
I decided to skip the meal and went straight to sleep after takeoff (we had a two hour delay, and at that point it was after 7PM, which is my bedtime). I woke up two hours before landing and wanted a coffee, so I pushed the flight attendant call button. No one answered. A couple of minutes later I noticed that the button above my head was turned off. So it's not that they didn't see it, it's that they decided to just turn it off and not see what I wanted.
I pushed it again. A minute later it was turned off again. I pushed it a third time. This time a flight attendant showed up and said "yes?" as if I was confused by pushing the button.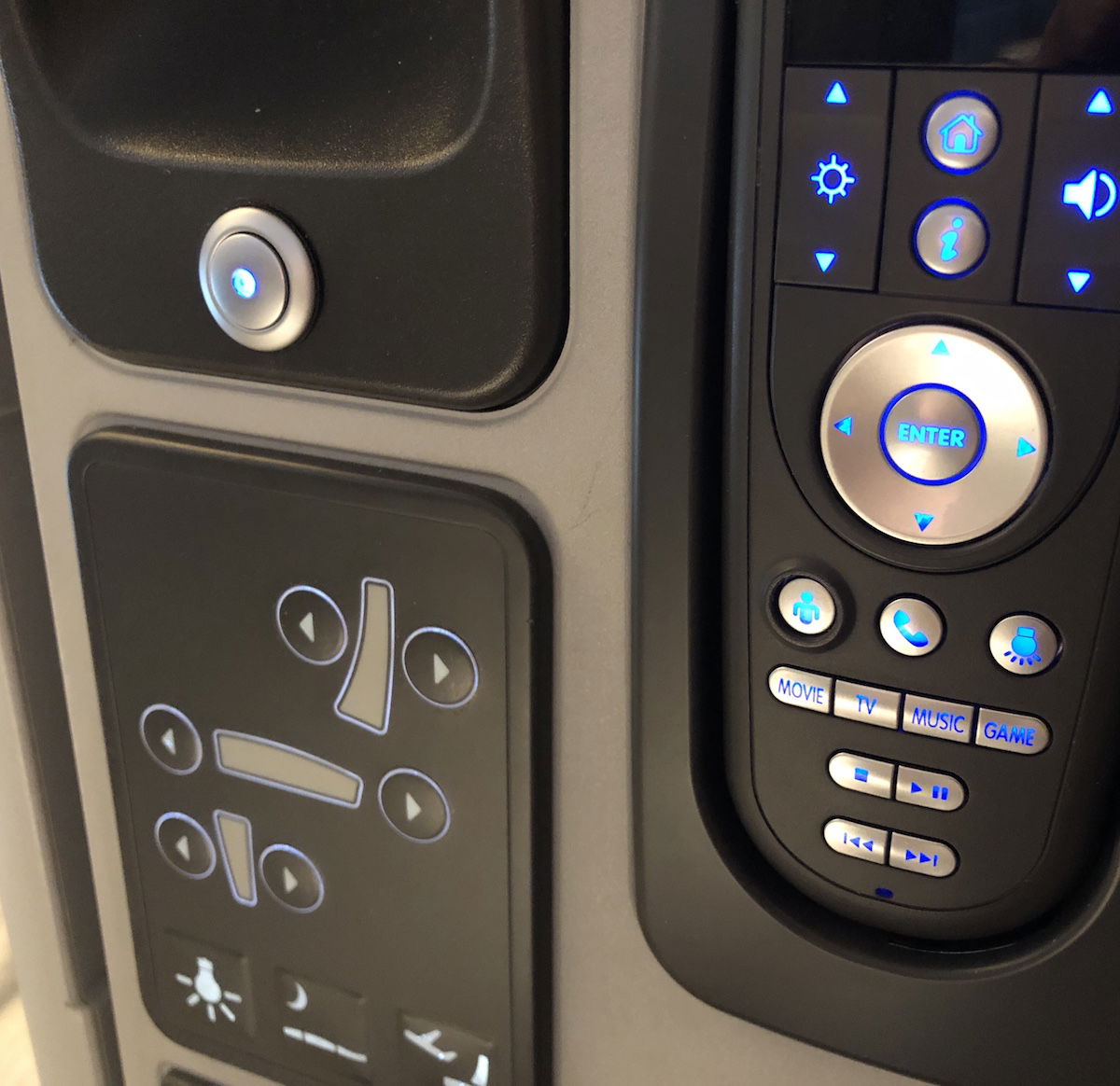 "I'll get you a Diet Coke after takeoff"
On Sunday I flew from New York to Los Angeles. The flight was fairly empty. Keep in mind that boarding American A321Ts is a breeze, as they have 102 seats. Boarding started over 30 minutes before departure, and 20 minutes before the door was scheduled to close, the flight attendant offered pre-departure beverages.
The guy in front of me asked if he could have a Diet Coke of the water, orange juice, or champagne.
"We're actually running a bit late, but I can get you one after takeoff."
As you'd expect, for the next 15 minutes the crew was mostly in the galley chatting, and then we still pushed back early. I get that technically the flight attendant didn't have to get him that, I just feel like that was a reasonable request for a business class passenger to make, and it would have literally taken her 30 seconds to do. But it's easier to say "no."
If the flight attendant wanted to be honest, she should have said "technically I don't have to get you that, so I won't," rather than making up a lie.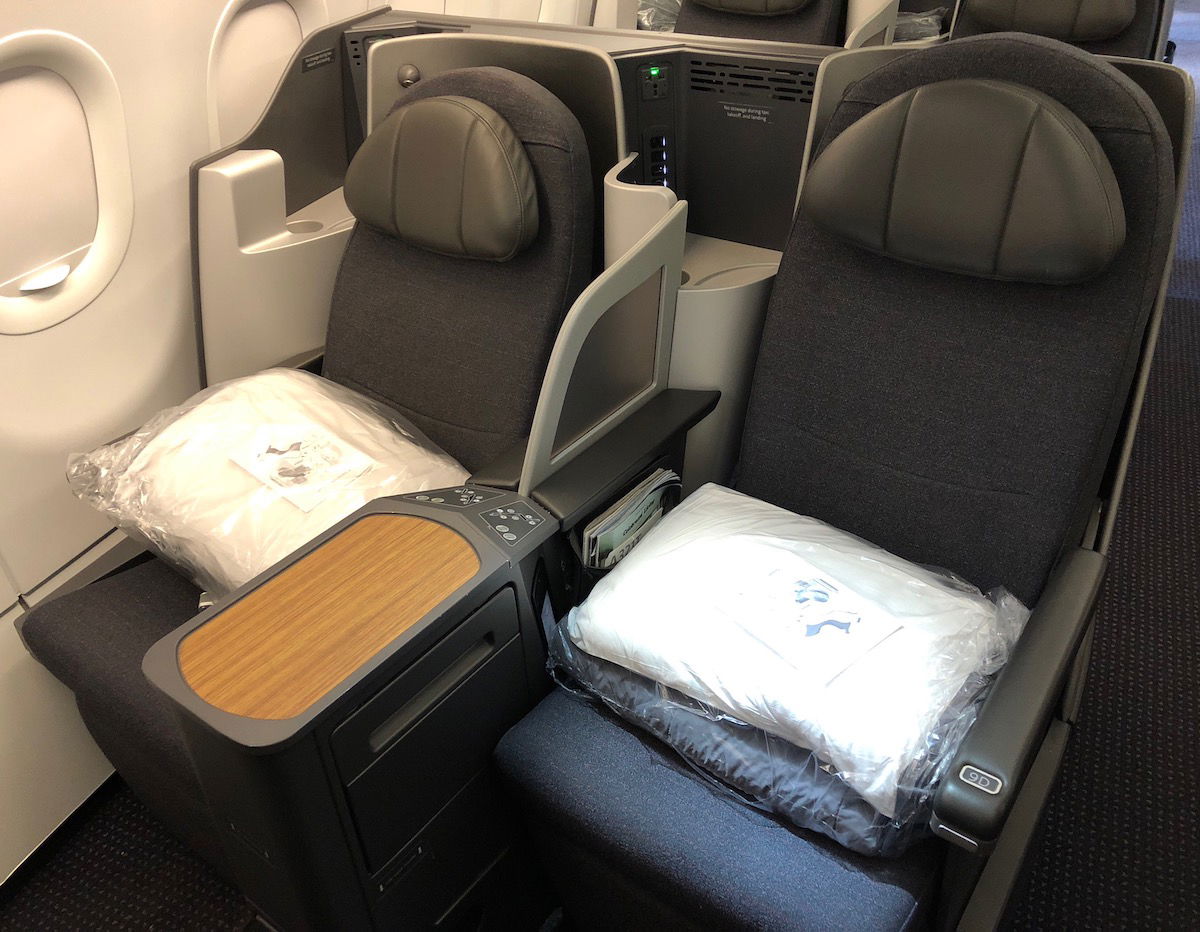 "I want to retire this year, I'm so over it"
Lastly I'll leave you with this, from Ford's recent flight in American's three cabin first class between New York and Los Angeles (his texts to me):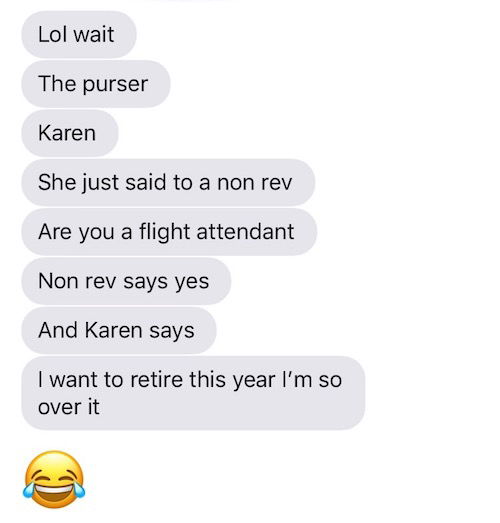 Always a nice thing to hear from the person serving you!
Bottom line
Flying with US carriers makes me sad. The US airline industry is in a better position than ever before, they have a better hard product than ever before (and in many cases a better hard product than their competitors that they claim they can't compete with), and they've given their employees pay raises, but they still can't actually motivate them and give them purpose. More pay doesn't equal more motivated employees. Rather American is sending mixed signals to their employees as to whether they're supposed to provide a world class experience, or whether they're working for Spirit. "Check out these great new first class lounges" doesn't send the same message as "our newest planes don't have TVs and are like sardine cans."
Individually, none of the above things are a big deal, but collectively these little experiences really leave a sour taste in my mouth. I'd love to see one of the major US carriers empower their employees in such a way that they'll do anything to take care of customers unless they're explicitly told something isn't allowed, rather than only explicitly doing what they're told they have to do.
In closing let me once again emphasize that this doesn't represent all employees at US airlines. There are so many great people in the industry, from flight attendants to pilots to gate agents. However, it's clear that these people do a great job because that's within their nature, rather than because the company gives them any sort of purpose. If the company did, you wouldn't have so many bad apples.
What has your experience been with service on US airlines lately?