There's not much good news nowadays when it comes to A380s, though there's an exception at Singapore Airlines. I first wrote last November about how the airline was planning on reconfiguring all of its remaining A380s with new cabins, and there's now an update on that front, as progress is continuing to be made.
Singapore Airlines keeping 12 Airbus A380s
We recently learned about Singapore Airlines' future fleet plans for the Airbus A380, as the airline will fly 12 of these planes long term: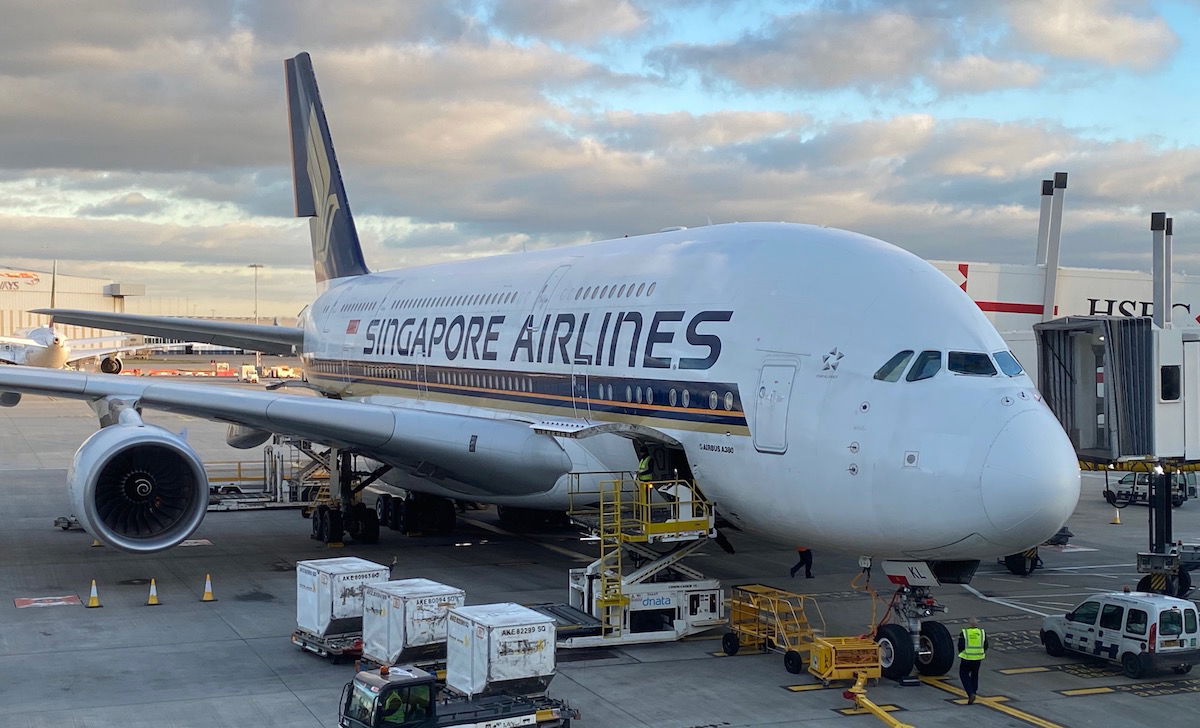 Singapore Airlines will fly 12 A380s in the coming years
Singapore Airlines refreshing all A380 cabins
In 2017, Singapore Airlines introduced brand new interiors for its A380s, which represented the first cabin refresh on these planes in about a decade.
While Singapore Airlines had always indicated that it would reconfigure existing A380s with these cabins, the pandemic is causing a lot of airlines to stop investing in cabin upgrades, in order to conserve cash.
As was reported by Mainly Miles late last year, Singapore Airlines is continuing to reconfigure its A380s with new cabins, and odds are good that all A380s will feature new cabins by the time they return to the skies.
Where does the Singapore Airlines A380 new cabin project stand?
Five A380s were delivered with the new cabins between 2017 and 2018
Four A380s have already been reconfigured with the new cabins, with one retrofit having been completed in recent weeks
Another A380 recently started its retrofit project, which is expected to take several months
That leaves only two A380s to be reconfigured after that, so the process would be done within a couple of years at the latest; it could be that Singapore Airlines reconfigures a couple of planes simultaneously, in which case it could happen even faster than that
Anyway, there's nothing here that's shocking — the airline had previously announced plans to reconfigure planes, but of course it was also possible that the pandemic would cause the airline to backtrack on this. Fortunately that doesn't seem to be the case — not only has the airline recently finished retrofitting a plane, but it's now starting the process of retrofitting an additional plane.
I'd be willing to bet that by the time A380s return to the skies, they're pretty likely to all feature the new cabins.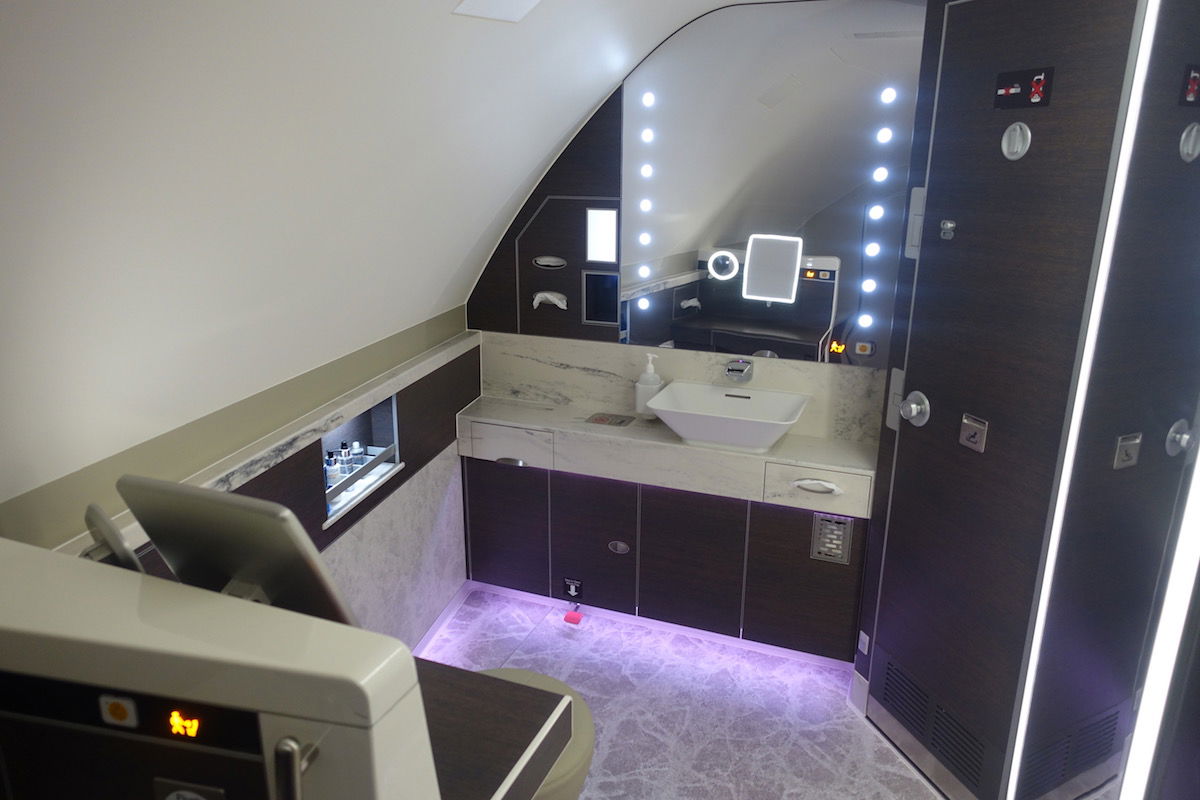 Singapore's reconfigured A380s feature huge Suites bathrooms
When will Singapore Airlines fly A380s again?
Perhaps the bigger question is when Singapore Airlines will resume A380 flights. The airline has pulled all Suites availability through October 2021, so it sounds like the A380 definitely isn't making a comeback prior to that. That being said, even that timeline seems highly optimistic at this point.
There simply won't be demand for A380s until Singapore's borders reopen in a substantial way, and that doesn't seem likely to happen anytime soon. Leaders in Singapore are suggesting that a sterile business travel bubble is "the new normal," which makes me think that borders won't be reopening in a useful way anytime in 2021.
Conference rooms with air-tight glass panels are "the new normal" in Singapore
What are Singapore Airlines' new A380 cabins like?
I flew Singapore Airlines roundtrip on the new A380 shortly after it was introduced — I flew from Singapore to Sydney in the new business class, and from Sydney to Singapore in the new Suites. Overall I was reasonably impressed by both products, but not blown away.
Business class was a marginal improvement over the old business class product. I rank it as number nine on my list of the world's 10 best business class seats. The seat is spacious, though still has the downside of requiring you to sleep at an angle towards the side of the plane in order to be able to fully stretch your legs.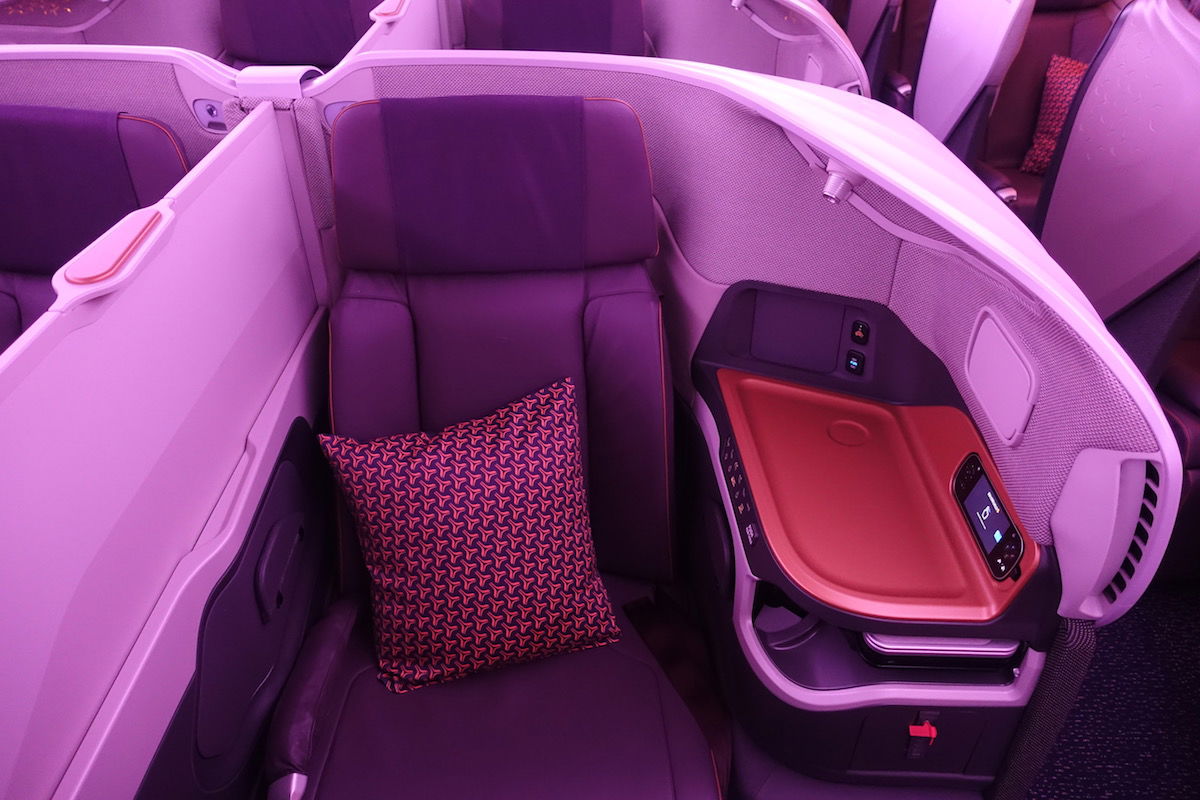 Singapore Airlines' new A380 business class
On the plus side, one cool new feature is that the center seats in each row can form a double bed, which is nice if you're traveling with someone.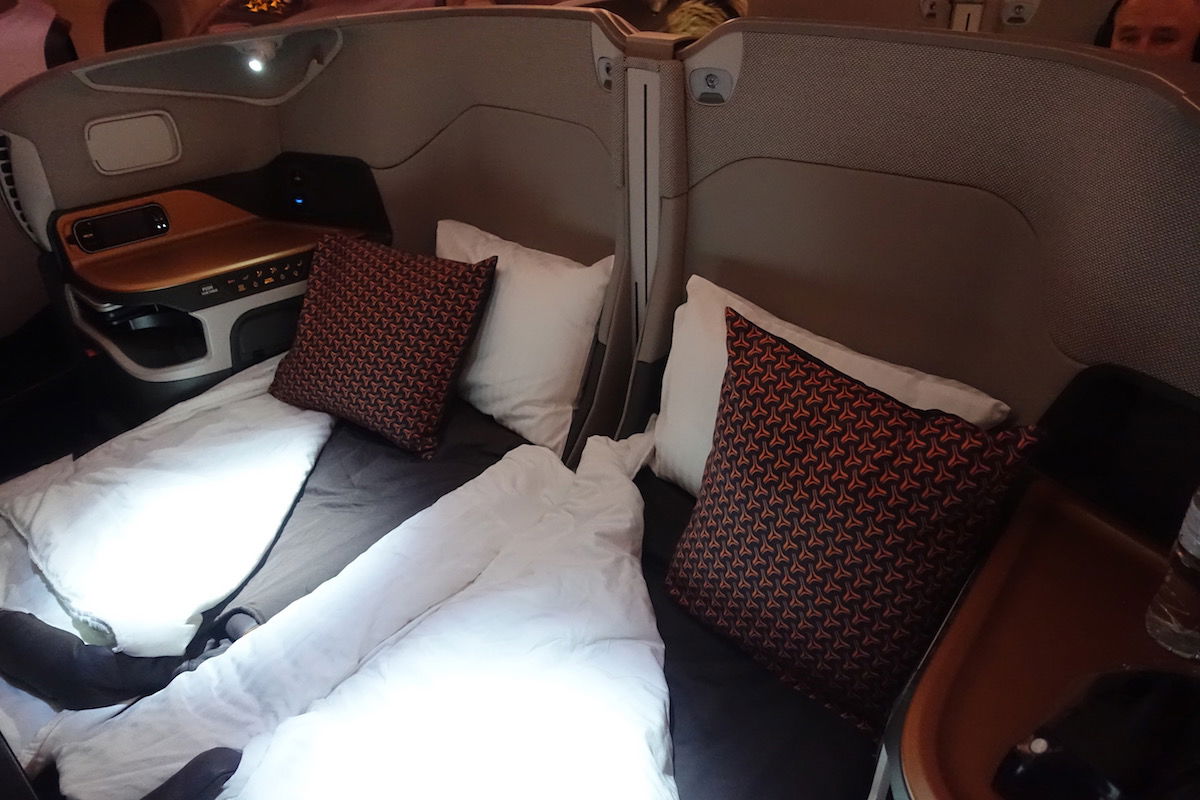 Singapore Airlines' new A380 business class
Singapore's new A380 Suites look amazing, and there are just six of them in a 1-1 configuration. Unfortunately I found that the design was somewhat style over substance, so parts of it left me disappointed.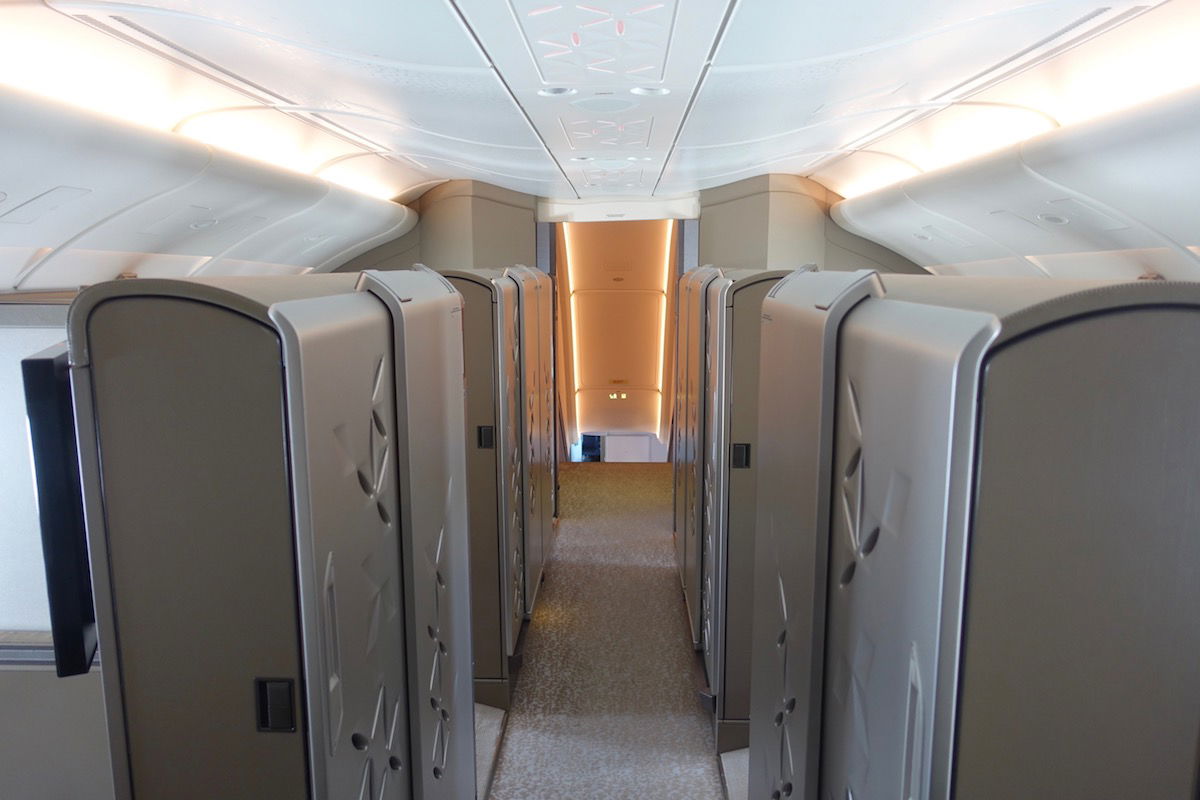 Singapore Airlines' new A380 Suites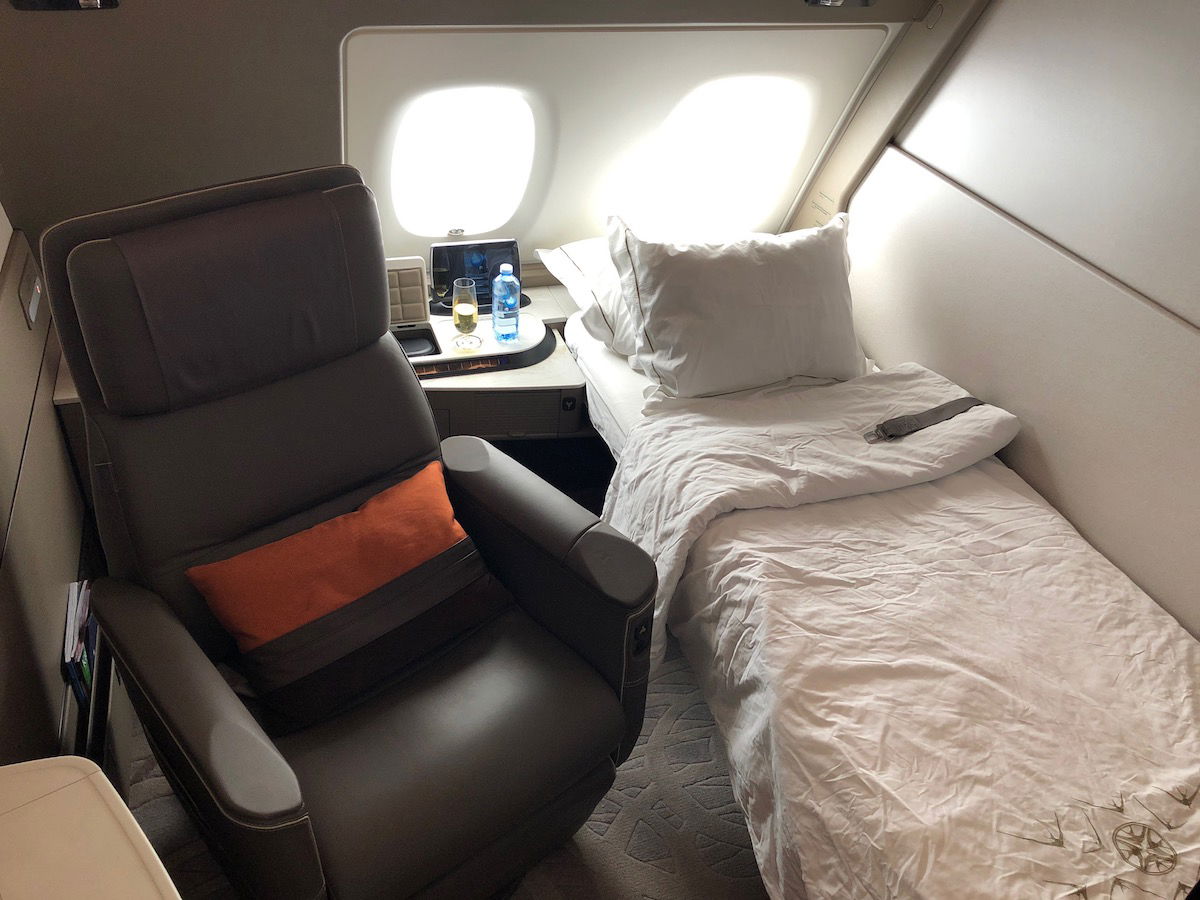 Singapore Airlines' new A380 Suites
Arguably the one major downside of Singapore Airlines' new Suites is how much capacity is being reduced. While the old Suites cabin had 12 seats, the new cabin has just six seats. As you might expect, this also means that award seats are significantly harder to come by.
Bottom line
With Singapore Airlines shrinking its A380 fleet to a dozen planes, one silver lining is that all of these planes will soon feature new cabins. Nine A380s already sport the new cabins, one is currently being reconfigured, and the remaining two should be reconfigured in the next couple of years, likely before the planes would otherwise return to the skies.
While this is good news overall, unfortunately this isn't very good for Suites award availability, which will be much tougher to come by (especially for two passengers).