It makes me really sad that this isn't a parody. Kenneth Copeland is a popular televangelist who boasts of being a billionaire:
There has been a lot of controversy surrounding him, though last week he uploaded a video to YouTube that will make you cringe. Specifically, his ministry has just taken possession of a Gulfstream V debt-free. Don't worry, though — "the Holy Spirit confirmed to Brother Copeland that the Gulfstream V was the plane the Lord had set aside for [him]" (that's great news, because I was worried the Holy Spirit had another plane in mind for him… maybe the middle seat in the last row of a Spirit Airlines plane?).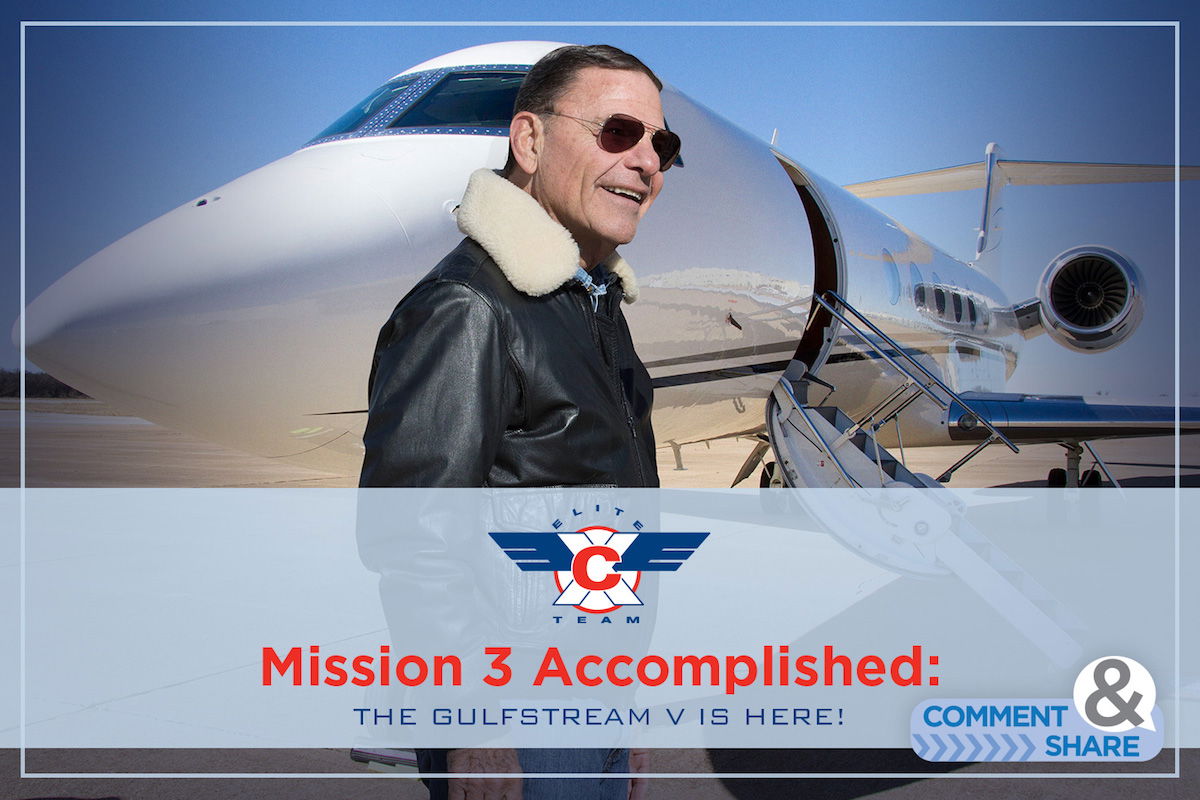 Here's how he describes how the ministry has "sown a Gulfstream:"
We must think of ourselves as sowers of that magnitude, and as harvesters who can reap at that higher place! We haven't just sown our individual CX gifts; collectively, through Mission 3, WE HAVE SOWN A GV as a team. If you calculate the hundredfold return on Mission 3 alone…what a massive harvest! God wants that kind of prosperity in the hands of Partners like us who will fund the gospel. Get ready. This team is going to a new place in the Kingdom. And it's going to be life- and ministry-altering!
That's right, thanks to their generosity they're going to "new places in the Kingdom!"
While they've raised enough money to buy the plane in cash, they need more money now. Specifically, they want another $17 million to upgrade the avionics, upgrade the interior, upgrade the existing runway, and to build a new hangar:
But our work as the Elite CX Team is not done. Overall, this Gulfstream V is in outstanding condition and is an exceptional value; however, before it goes into regular service for KCM, we want to upgrade the avionics to meet new standards the FAA will require in the near future. We also need to reconfigure the interior to better serve KCM's needs for international flights. In the next few weeks, the avionics and interior work will commence. The cost of these upgrades is approximately $2.5 million. So, as Elite CX Team members, we need to set our faith NOW on receiving that additional seed so that we can sow it within the next three to four months, as the upgrades are completed.

Beyond the purchase of the Gulfstream V and its upgrades, remember that the overall Mission 3 goal is $17 million. By sowing the balance of those funds as the CX Team, we will be sowing toward: the construction of a new hangar, upgrading the existing runway, and purchasing special GV maintenance equipment.
Here's the video of Kenneth Copeland taking possession of the new plane:
This isn't the first time that Kenneth Copeland has talked about a private jet. In the past he enlightened us as to why they actually need private jets. Specifically, there are demons on commercial aircraft, and the devil is just trying to mislead people into thinking that they're being excessive by flying on private jets. Here's that video:
https://www.youtube.com/watch?v=AdH2DGSXjss
I… I… just can't.