---
Welcome to my next trip report, covering travel in Swiss' business class, Air India's business class, Emirates' brand new first class, and TAP Air Portugal's business class.
Planning the trip
This was a trip I took exclusively to be able to review some new airline products. The primary motivation was being able to review Emirates' new first class, which just debuted between Dubai and Brussels/Geneva as of last December. I ended up positioning to Colombo to take advantage of this, so my flights from the US to Colombo and flights from Brussels back to the US were to position. As usual, I tried to make them as interesting as possible, by adding some new business class products to the mix.
Booking flights
Let's talk about the flights in the order that I planned them, rather than the order that I flew them. Since the priority was to review Emirates' new first class, my first goal was getting that ticket booked. At the moment Emirates isn't making award seats available in their new first class, so I set out to find the cheapest paid first class fare in the new cabins. After doing some digging, the cheapest tickets seemed to be departing Colombo, Sri Lanka (which is hardly surprising, as Colombo consistently has exceptional airfare).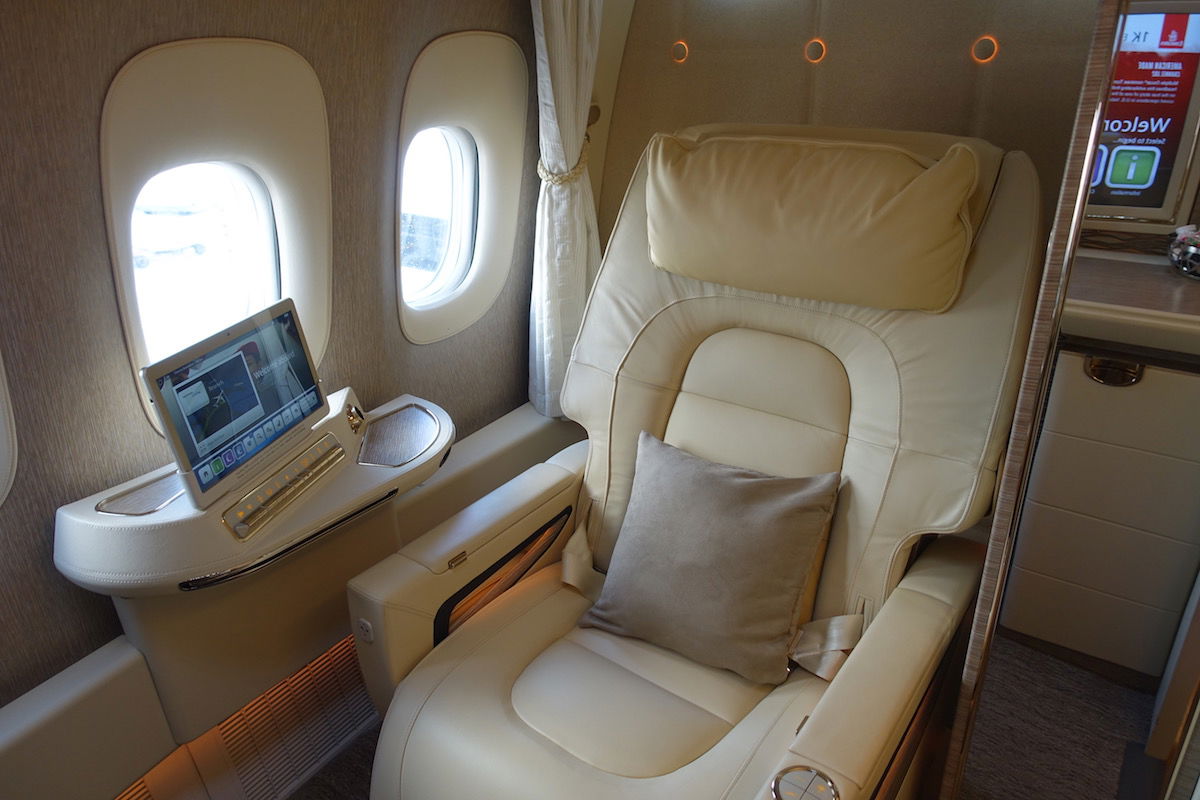 I booked the following for ~2,500USD one-way (and credited the miles to Alaska Mileage Plan, which earned me a significant number of miles):
1/07 EK651 Colombo to Dubai departing 9:55AM arriving 1:00PM [First]
1/08 EK183 Dubai to Brussels departing 8:20AM arriving 12:45PM [First]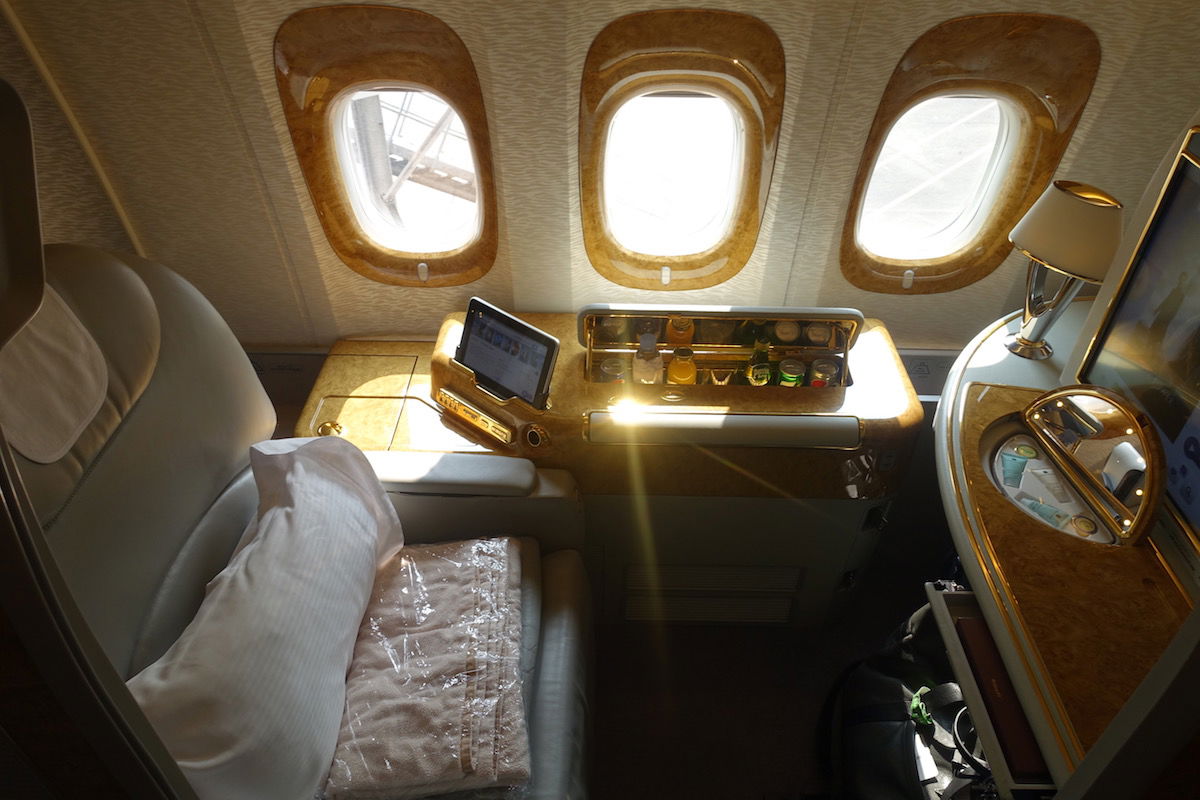 The next goal was to get to Colombo. At this point I've reviewed a vast majority of transatlantic and transpacific first and business class products, so I tried to get creative. I noticed that Swiss had business class award availability from San Francisco to Zurich. While I've reviewed Swiss' 777 first class and A330 business class, I haven't yet reviewed their 777 business class. Of course Zurich is nowhere close to Colombo.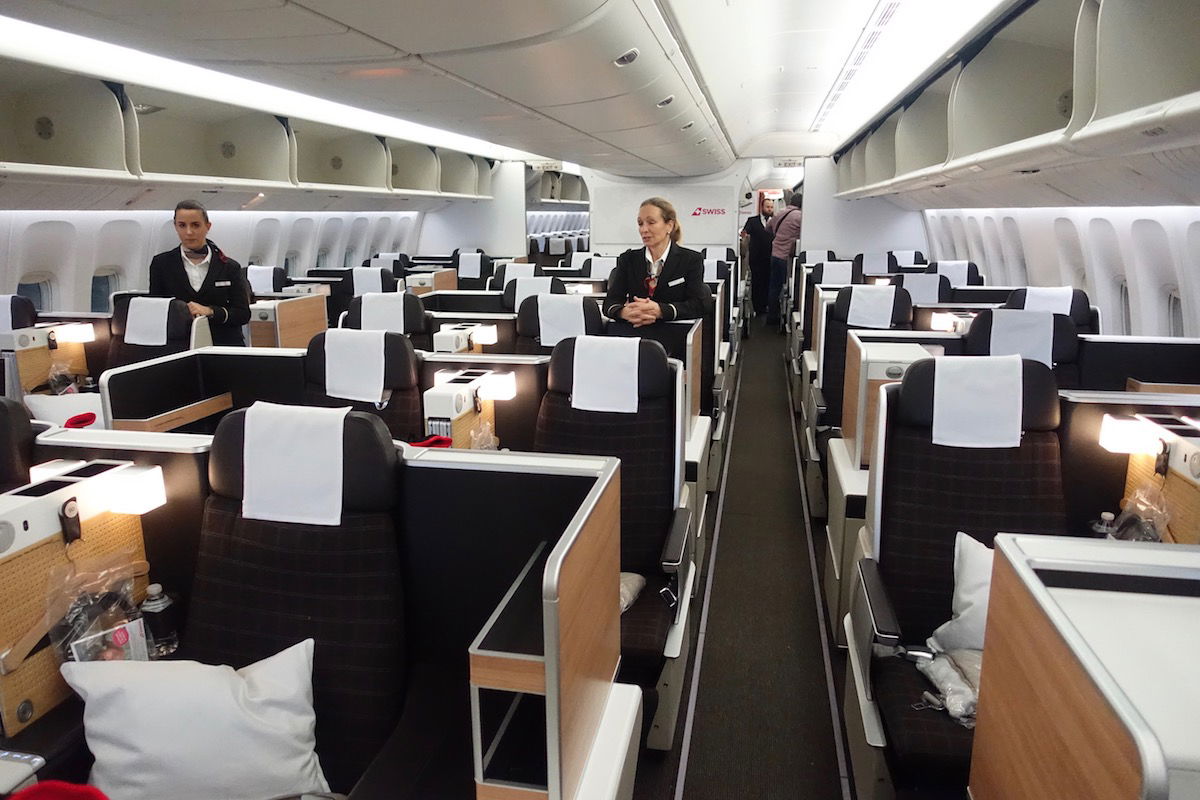 From there I had to figure out the best way to get to Colombo. I managed to find some award availability on Air India, involving travel on both their 787 and A321, neither of which I had flown before.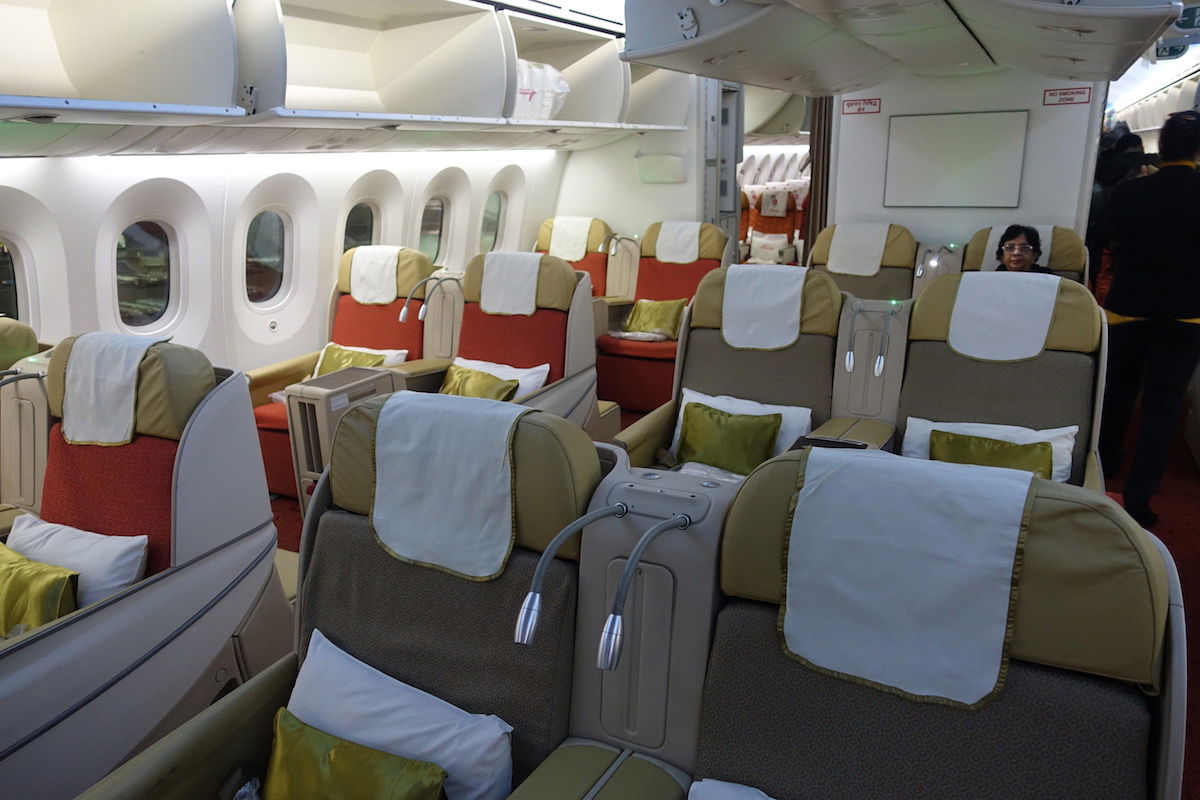 That meant it would take a total of four flights to get to Colombo, and most frequent flyer programs wouldn't let you book that as a single award. However, Aeroplan does, and they're transfer partners with Amex Membership Rewards. So I managed to book the following award for 75,000 Aeroplan miles plus $48 in taxes & fees, which I'd consider to be a great deal:
1/04 LX39 San Francisco to Zurich departing 7:50PM arriving 3:50PM (+1 day) [Business]
1/05 LH1197 Zurich to Frankfurt departing 6:05PM arriving 7:05PM [Business]
1/05 AI120 Frankfurt to Delhi departing 9:30PM arriving 9:35AM (+1 day) [Business]
1/06 AI281 Delhi to Colombo departing 12:30PM arriving 4:05PM [Business]
Best of all, I transfer over the points during Amex's targeted transfer bonus back in November, so it really only cost me 63,000 Membership Rewards points.
Then I needed to get from Brussels back to New York to start my next trip. I've reviewed Brussels Airlines' A330 business class, so I ruled out the nonstop. Based on what was available, one fun option was flying TAP Air Portugal's new A330 business class via Lisbon. I've flown TAP's old business class, so being able to review their new business class seemed like a good opportunity.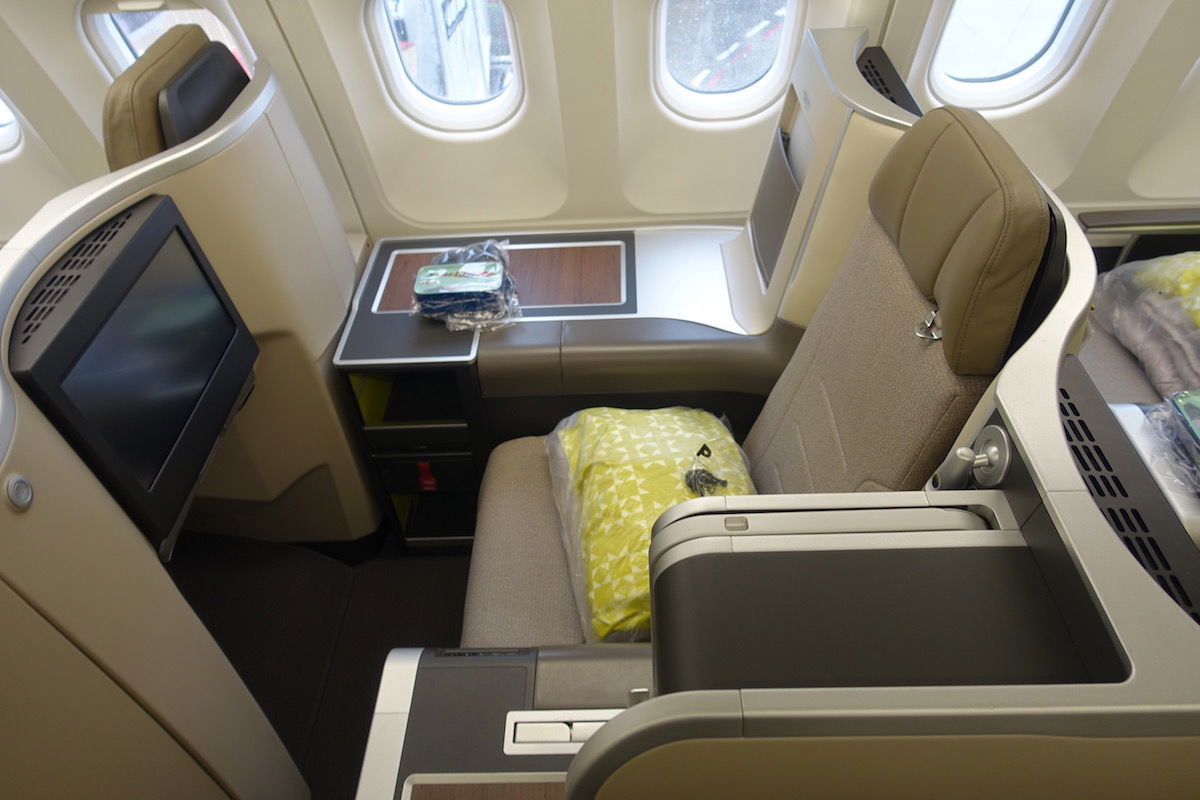 I booked the following for 63,000 LifeMiles plus $102 in taxes & fees:
1/09 TP611 Brussels to Lisbon departing 6:15AM arriving 7:50AM [Business]
1/09 TP201 Lisbon to Newark departing 11:20AM arriving 2:30PM [Business]
In the end, my routing looked as follows: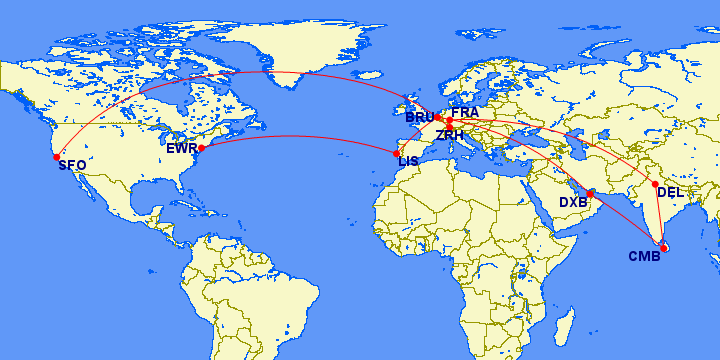 Booking hotels
As you can tell based on the above, this was a very quick round the world trip, and I needed the following hotel nights:
1 night in Colombo
1 night in Dubai
1 night in Brussels
Colombo isn't a great hotel market, and in the past I've typically stayed at the Hilton, which is alright. Fortunately Shangri-La opened up a hotel in Colombo just a few months ago. The rate for my one night stay was $180, and Ford booked me through the Shangri-La Luxury Circle program, which meant I would receive a room upgrade, a $50 food & beverage credit, complimentary breakfast, and more. Hint: this is a spectacular property, and makes traveling through Colombo so much more pleasant. There was supposed to be a (controversial) Grand Hyatt opening in Colombo, though it looks like that won't ever be opening.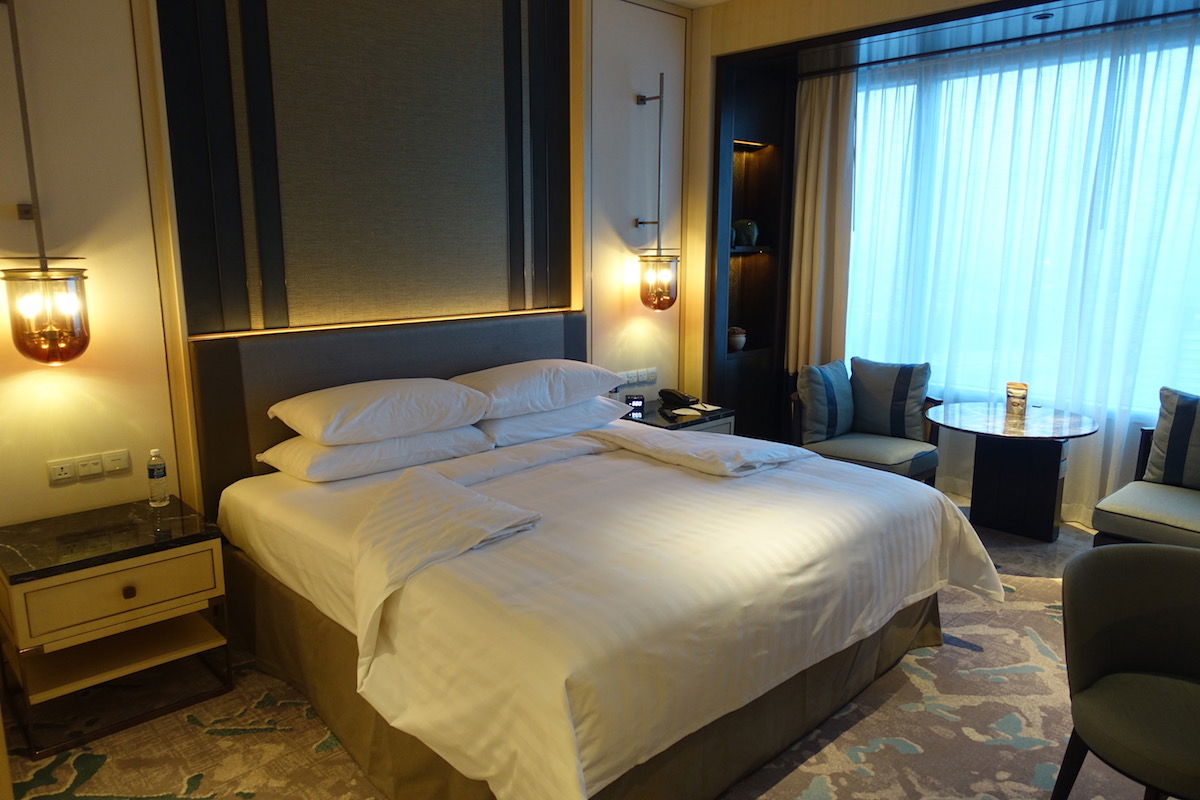 Then I had one night in Dubai after arriving from Colombo and before continuing to Brussels. I've been intrigued by the new St. Regis Polo Club ever since it opened last year (it's the second St. Regis in the city — I've reviewed the other one). To me the hotel looked exceedingly random, so I figured I might as well try it during a quick overnight when I didn't otherwise have plans in the city. The rate for my one night stay with Luxury Privileges benefits was ~$180, and this included complimentary breakfast, a $100 food & beverage credit, a room upgrade, and more (and I could stack this with my SPG Platinum benefits).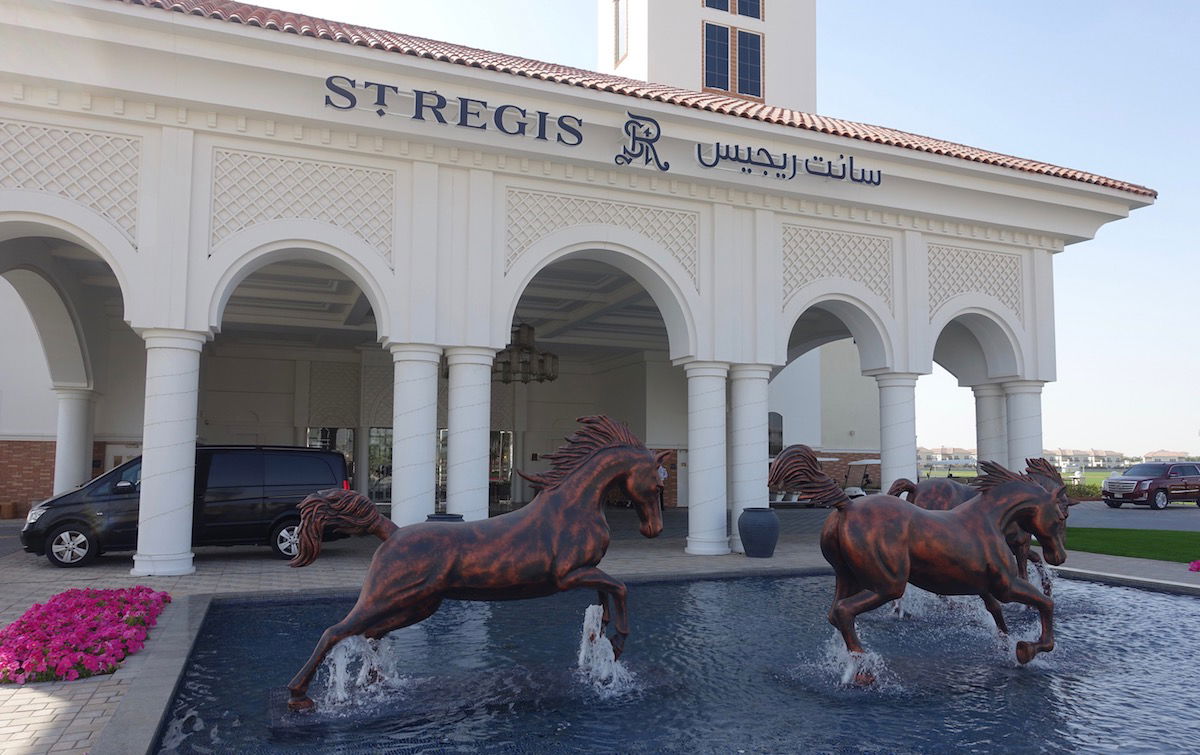 Then for me one night in Brussels I booked the Sheraton Brussels Airport, which I've reviewed before, so I won't be reviewing it this time around. This just seemed like the most practical option, as it's located on the premises of the airport. The rate for my one night stay was 160EUR.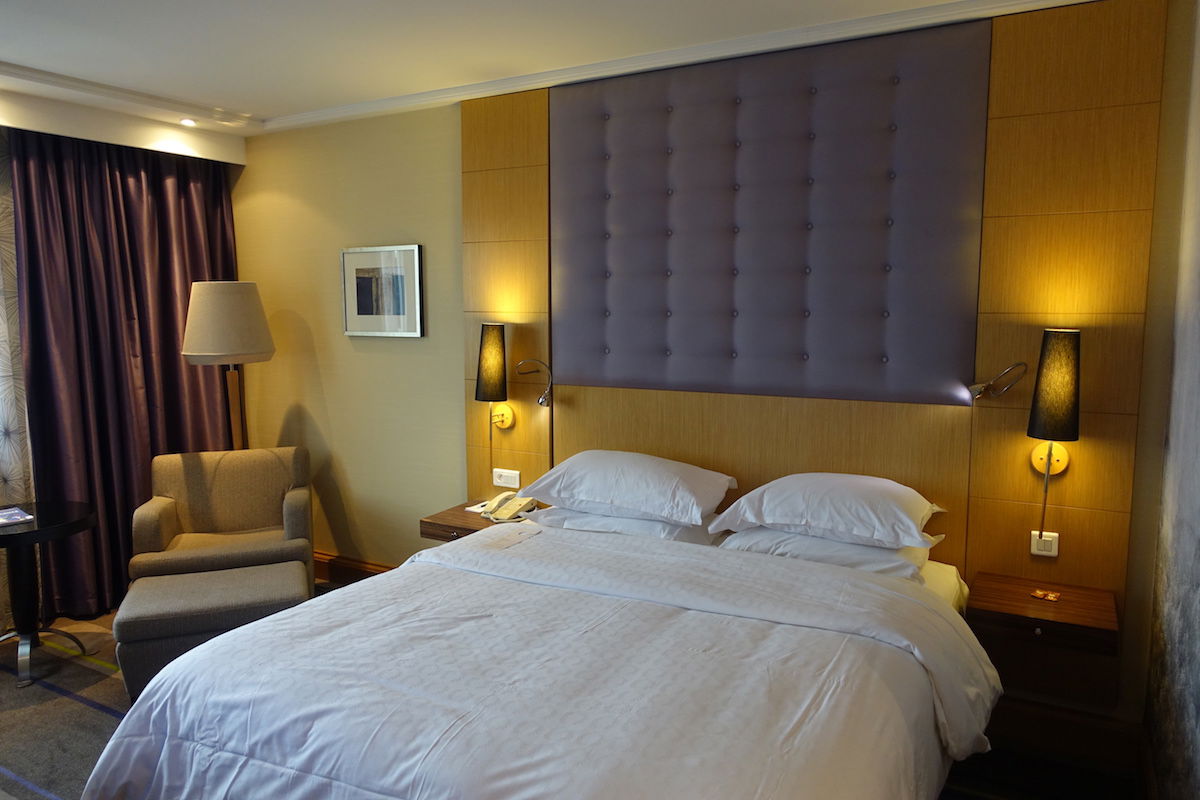 Bottom line
I know to many these trips seem crazy, but personally I enjoy them and get a real thrill out of them. In this case the highlight was of course experiencing Emirates' new first class, but I also really enjoyed being able to review the new business class products of Swiss, Air India, and TAP Air Portugal, as well as two hotels that were fascinating (for very different reasons).
I should note that when I landed back at Newark from this trip I had a flight a few hours later out of JFK to Doha in Qsuites, though I'll be publishing a separate trip report for that part of the journey.
Thanks for reading, and of course thanks for all the support — without you guys I couldn't take these crazy trips!