American Airlines' catering is pretty lousy, so I figured I'd start ordering special meals, as I can't imagine they're worse than what American usually serves. American recently even rolled out the option of ordering special meals in first class on domestic flights.
With that in mind, I decided to order a special meal on my American Airlines business class flight yesterday from New York to Los Angeles. I'd note that American already offered special meals on this route before, since it's a premium route. Furthermore, this is a more impressive meal than you'd usually get on domestic flights.
I decided to order an Asian vegetarian meal. This is almost always a spicy Indian dish, which frankly I think it's sort of tough to go wrong with it. How was my Asian vegetarian meal? Actually quite good.
On the first tray I was served the salad, appetizer, and dessert. The salad had asparagus, cherry tomatoes, and carrots. The appetizer had cucumbers, onions, tomatoes, asparagus, and peppers, with some vinaigrette.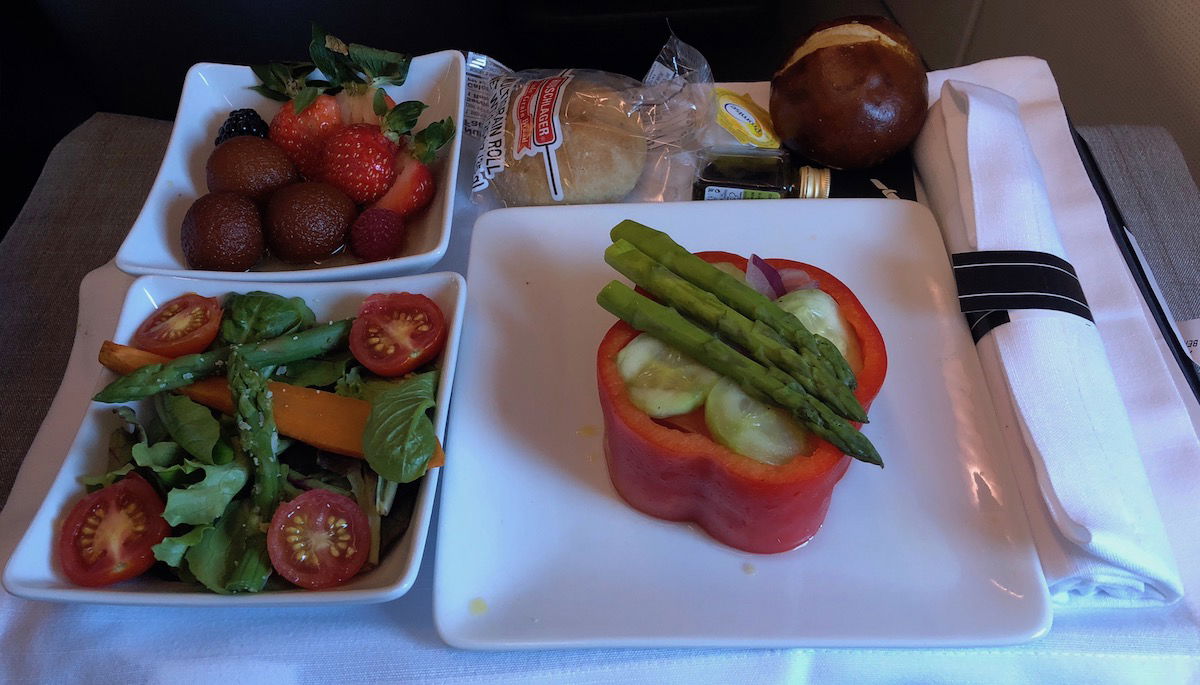 The main course was served separately, and was quite good. It was surprisingly spicy for being catered in the US. I'm not sure what everything was, though I believe it was rice, spinach, and okra, though I could be mistaken.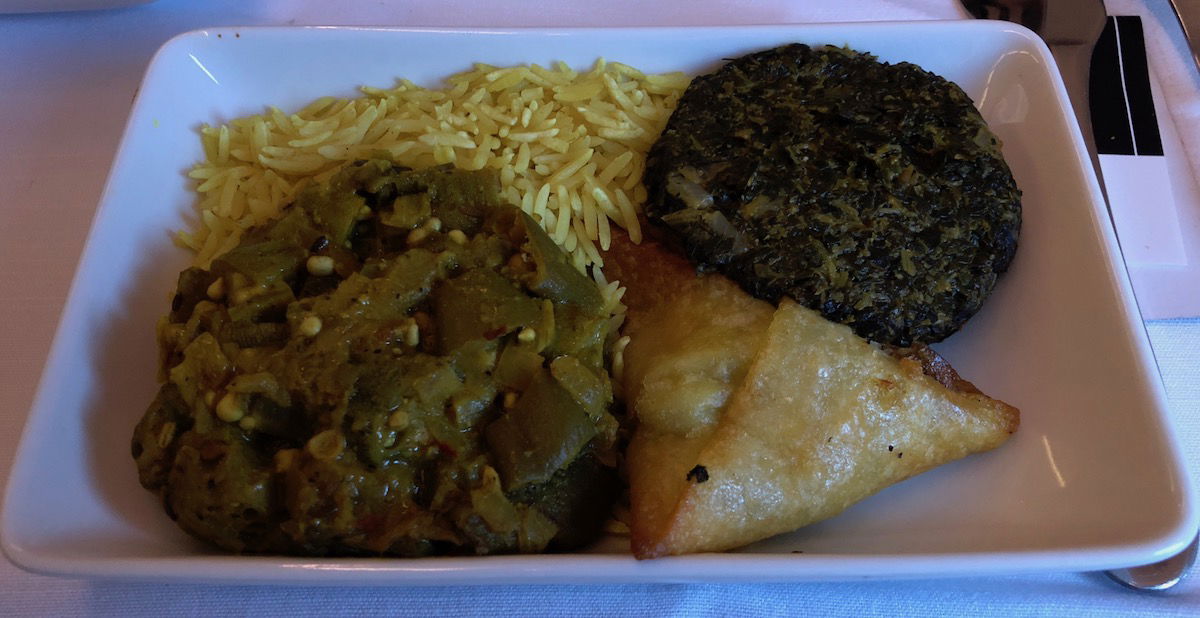 The dessert was the highlight, as it was gulab jamun (spongy milky balls in a rose syrup).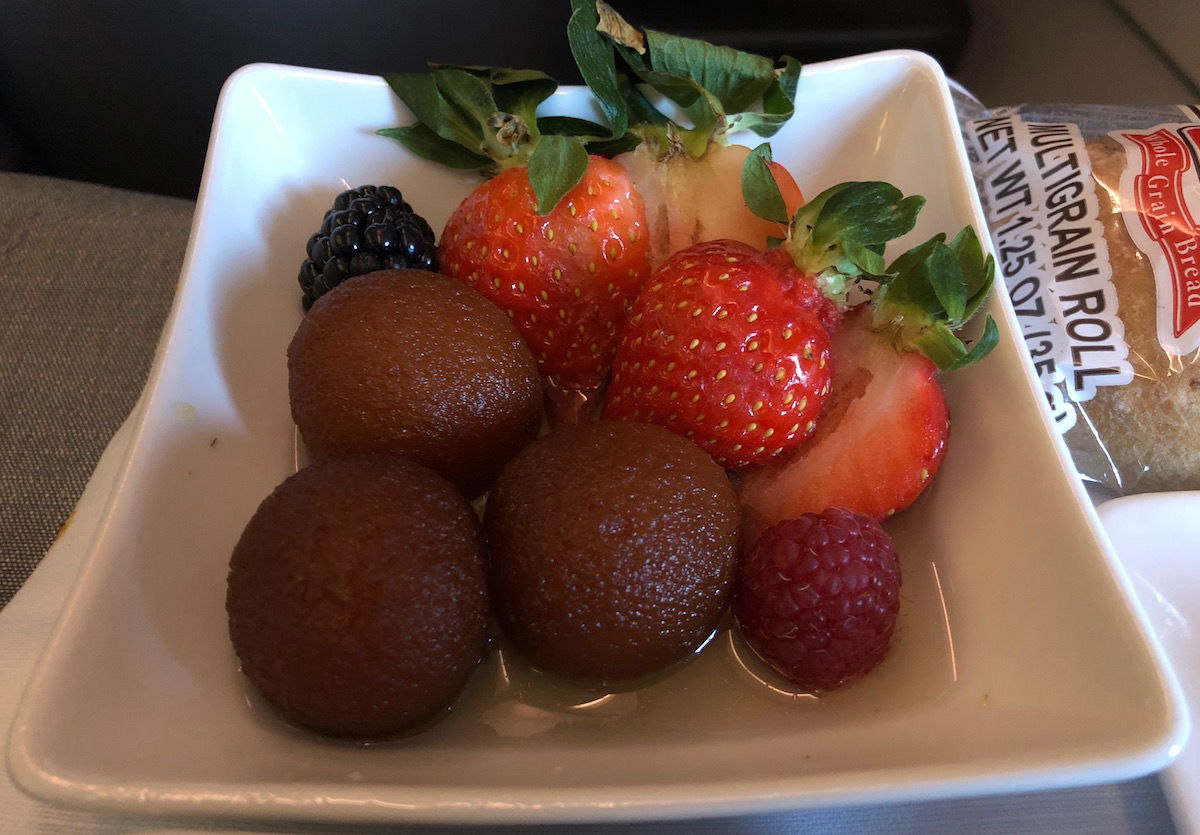 While special meals are technically served with separate bread and dessert, I was still offered bread from the breadbasket, and was still offered the regular ice cream sundae dessert (though I passed).
Is this the greatest meal I've ever had on a plane? Absolutely not. But it was reasonably good, and it was a nice change of pace from what they usually serve. It was most definitely better than the "lobster roll" I was served on the same route last year.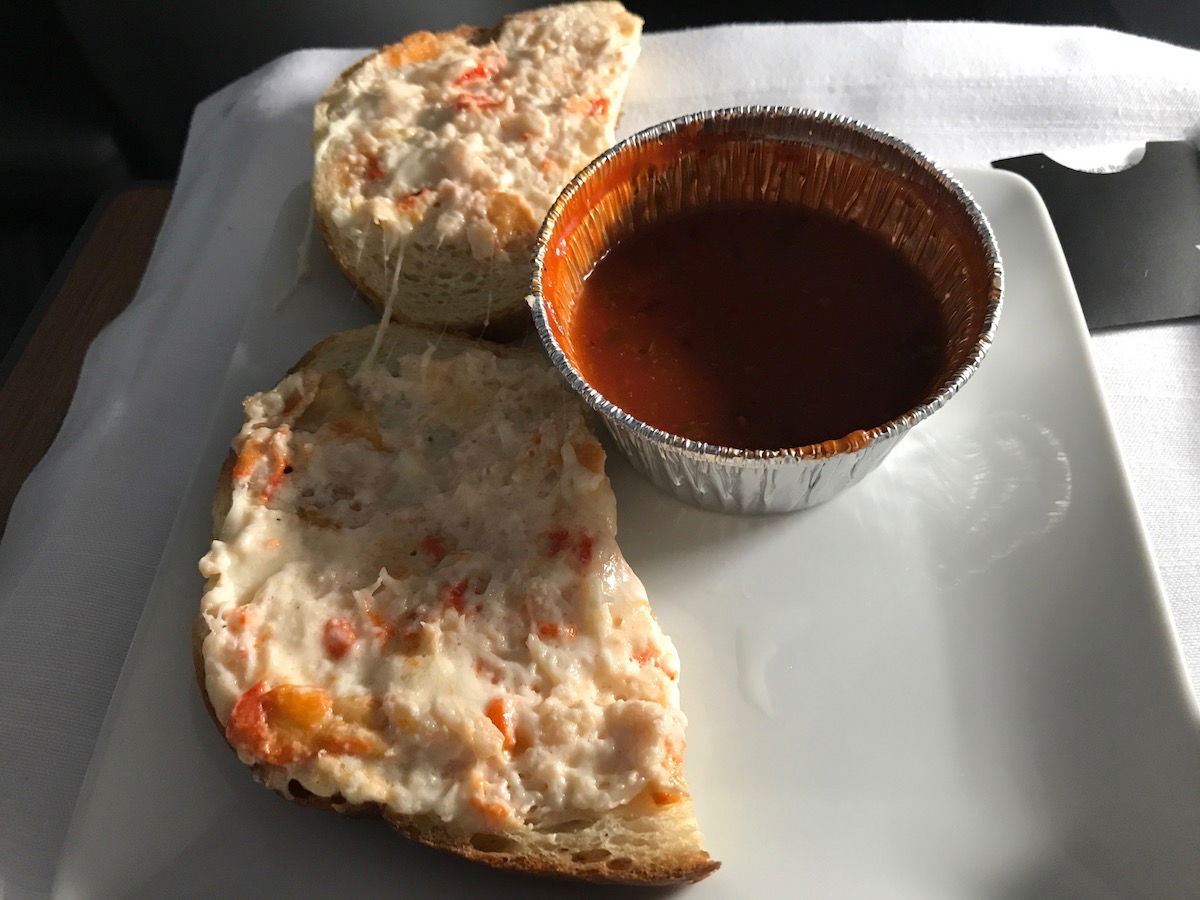 I'll be ordering a special meal again on my upcoming American flight from London, where none of the options sound appealing to me.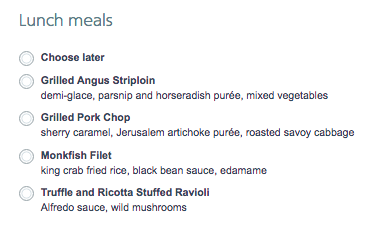 I'm also curious to see what a special meal is like on a non-premium domestic flight.
If you've ordered a special meal on American, what was your experience like?