Hello from Florida! I'm spending the weekend with my family, before eventually heading to Sri Lanka later in the week, which I can't wait for. I've been to Colombo so many times before, but it will be my first time getting out into the countryside.
On the points & travel front, this week Aer Lingus revealed the details of their rebranding, Brazil announced they'd remove visa requirements for US citizens, Cathay Pacific had another cheap first class fare that they'll be honoring, United's co-branded business card got a big new welcome bonus, and more.
With that out of the way, here's a recap of this week on the blog:
Featured Stories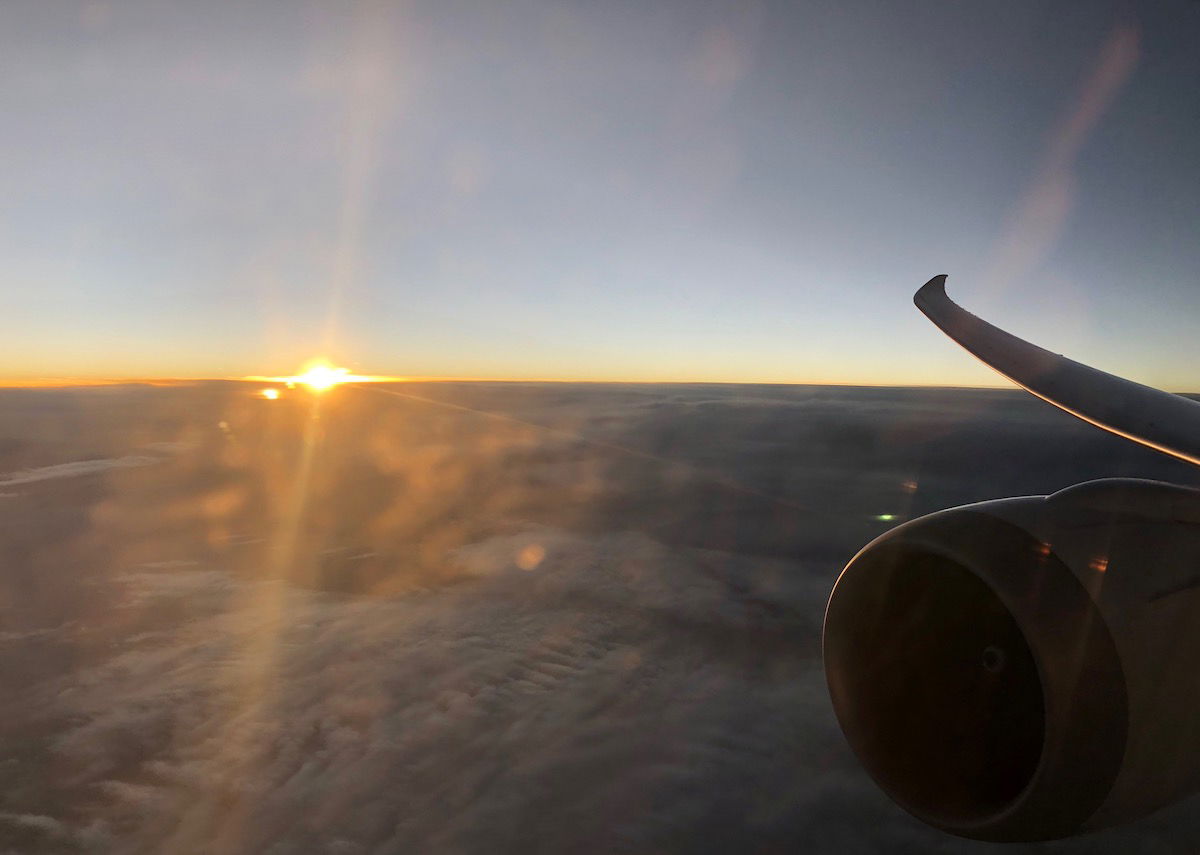 If you check the blog's Beginners Guide To Miles & Points, you'll see that I have a section with my valuation of various points currencies. However, every so often I like to go through and comprehensively adjust my valuation of points, given how it's constantly changing.
So I figure it's time for an update. While all my valuations can (and should) be disputed, I figured I'd share where I'm at with valuing points.
---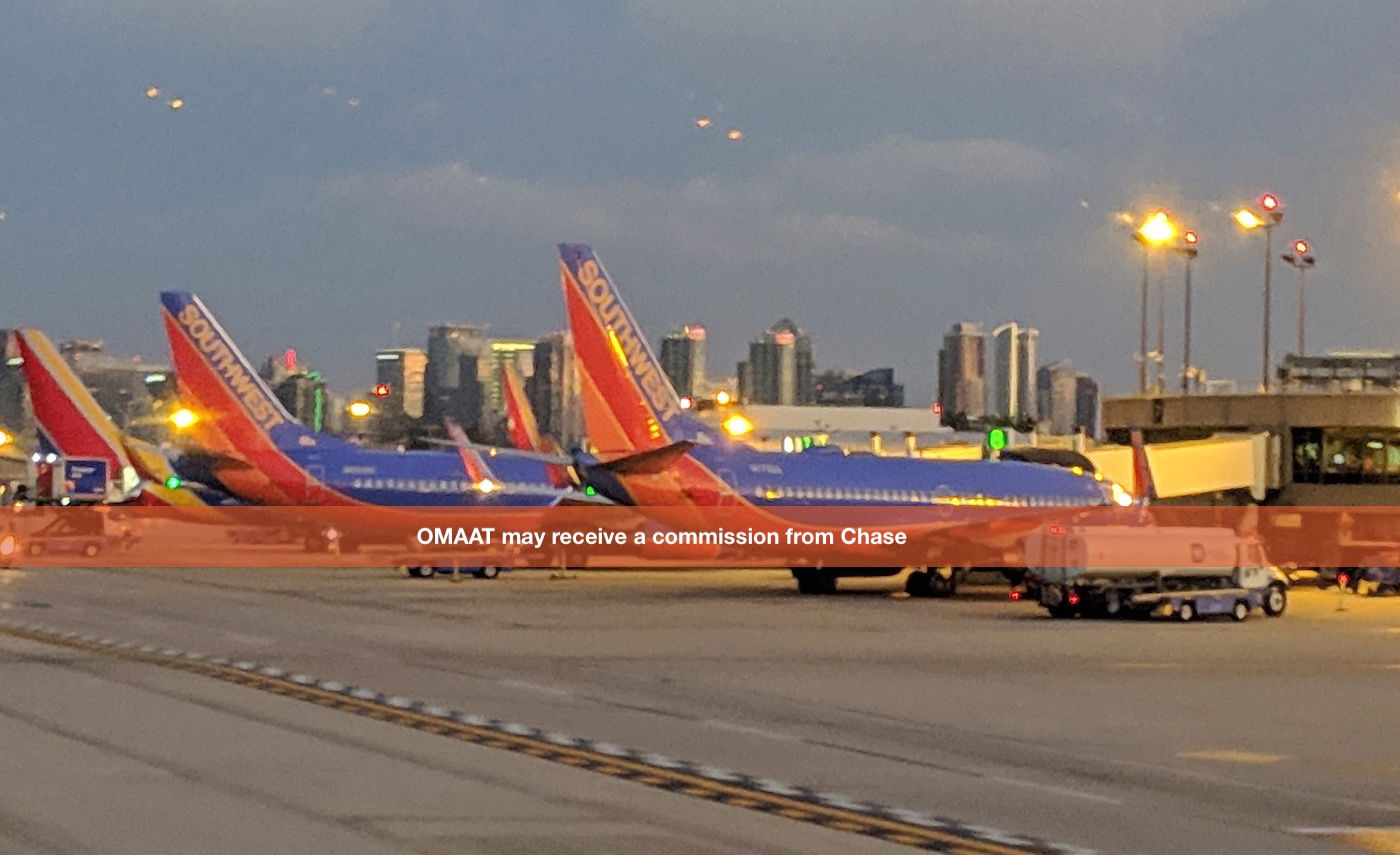 The Companion Pass is probably the best way to get discounts on Southwest Airlines, as you're effectively getting 2-for-1 travel for as long as you have the pass. And before anyone makes a snarky comment about no one at OMAAT flying WN, the last time I flew Southwest was a week ago Wednesday, and my next Southwest flight will be next Thursday.
Given that many of you will be receiving your first Companion Passes in the coming weeks, I figured it would be helpful to go through the details on how to actually use it!
---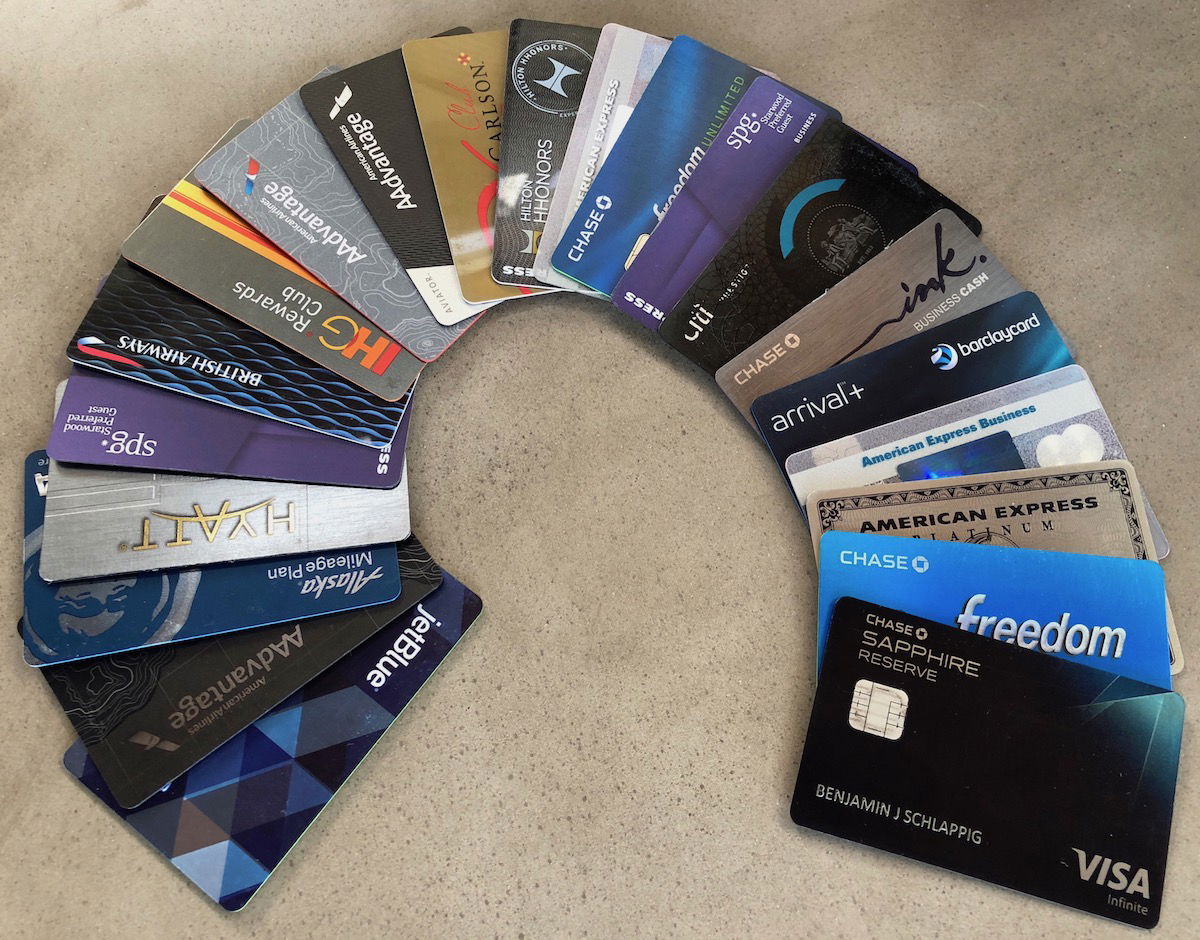 For the average American, the single best way to maximize travel rewards is to make sure you're applying for the best credit cards, and using the right credit cards for your daily spending. Having the card that best suits your spending patterns can be the difference between earning a single point per dollar on a purchase, and earning five points per dollar on a purchase.
Over the past few years we've seen the introduction of so many great new cards that can really help you maximize every dollar you spend. I remember that back in the day I'd typically only earn around one point per dollar spent, while nowadays I'm averaging multiple points per dollar spent.
Given how many credit cards we've seen introduced lately, I think it's worth sharing the cards I'm using for each major category every so often. So, here are the cards I use for various categories, starting with the most points per dollar to the least points per dollar:
---

TIPS: Earning Miles & Promos
$1,500 Cathay Pacific First Class Tickets From Portugal To Hong Kong
Cathay Pacific Will Honor Cheap Portugal First Class Fares
8 Reasons To Get The Sapphire Preferred Over The Sapphire Reserve
5 Reasons To Get The CitiBusiness AAdvantage Card
Earn 10 American Miles Per Dollar Spent With Marriott (In Addition To Usual Points)
Citi Rewards+ Card Rounds Up Points With No Annual Fee
Hilton Honors Status Match & Challenge [2019]
The Alaska Companion Fare: Everything You Need To Know
New Citi+ Rewards Student Credit Card
Buy Hilton Points With Up To A 100% Bonus
World of Hyatt Card 2019 Elite Nights Have Posted
Vancouver's Awesome Hotel Promo Extended
Earn Up To 120K Points With Radisson Rewards' New Promo
Great Offer: United Explorer Business Card 75K Welcome Bonus
10 Best Credit Card Offers For January 2019
The Credit Cards I Use For Each Major Bonus Category [2019]
Is The Chase Freedom Unlimited Right For You?
Fantastic Direct Air France Business Class Fares From Paris To New York
What's The Best Way To Get The Citi Rewards+ Card?
Which Southwest Companion Pass Offer Is Best?
Hotels.com Incentivising Online Reviews For New Properties
TRICKS: Redeeming Miles
IHG Rewards Club Delays Award Night Devaluation
LifeMiles Upgrading Systems, Will Have Five Day Outage
Great Ways To Redeem British Airways Avios Without Paying Huge Fees [2019]
Chase Sapphire Reserve $300 Travel Credit: Everything You Need To Know
How To Upgrade An Emirates Ticket With Miles
How To Use The Southwest Companion Pass
"Special Handling Required" For Ultimate Rewards Points Transfers
How NOT To Determine The Value Of American Miles
TRAVEL With Ben (Lucky)
T-Mobile Threatens To Cancel My International Roaming
A Creepy-Crawly Vacation Rental Experience
Here Are My Valuations Of Miles & Points [2019]
My Five Favourite Beaches Around The World
NEWS & Updates
Awesome Or Annoying? Garuda Indonesia Introducing Live Music Performances On Some Flights
Emirates Cancels Bangkok To Sydney Fifth Freedom Route
Emirates Adding A380 Service To Boston
Virgin Atlantic Eliminates Haircuts At JFK Clubhouse
EgyptAir Introducing New Business Class Seats On 787
Norwegian Removes Lounge Access For Some Premium Passengers
Qatar Airways Teases #LikeNeverBefore Announcement
German Airport Security Staff Going On Strike Tomorrow
Passengers Forced To Sit On Floor Of Plane Because Seats Had Been Removed
United Is Telling Staff To Be Nice To Apple Employees
WOW: WOW Air Will Only Fly To Four US Cities This Summer
TAP Air Portugal Debuts A321LR On Transatlantic Flights
Emirates First Class Mistake Fare Not Being Honored, But…
Is Qantas Trying To Wriggle Out Of This Wormy Situation?
Silvercar Adding Audi Q7 To Fleet
Minor Issues Highlight American's Operational Incompetence
Leaked: Aer Lingus' New Livery
Norwegian Clarifies Changes To Premium Lounge Access (With Some Good News!)
Official: Marriott Bonvoy Launches February 13, 2019
When Will United Reconfigure 787s With New Polaris Seats?
Malindo Air Cabin Crew Caught Smuggling Drugs Into Australia
United Airlines Reveals New Employee Uniforms
Qatar Airways' Hyped New Brand Film, "The World Like Never Before"
EPIC: VietJet's New "Fly For Love" Video
Full Details Of Aer Lingus' Rebranding
Avianca Brasil Files For Bankruptcy, Ends Flights To Miami & New York
British Airways Premium Economy Improvements Coming
Brazil Dropping Visa Requirements For US Citizens
Norwegian Cuts Free Booze In Premium Cabin
BRILLIANT: Aeromexico Gives Flight Discounts To Bigots Who Are Unknowingly Mexican
Ah: So That's Why The St. Regis Cairo Hasn't Opened
Royal Brunei Launching Flights To Brisbane
New Three Hour Amex Centurion Lounge Access Restriction
United Blocking Singapore, Thai, And TAP Portugal Awards
---
I hope everyone has a great rest of the weekend!