Emirates has just loaded their schedule change for the summer of 2019, and there's only one major change to their US route network.
Emirates has announced that they'll fly an A380 daily between Dubai and Boston from June 1 through September 30, 2019. I imagine this has the potential to be extended beyond that, but for now they've only updated their summer schedule.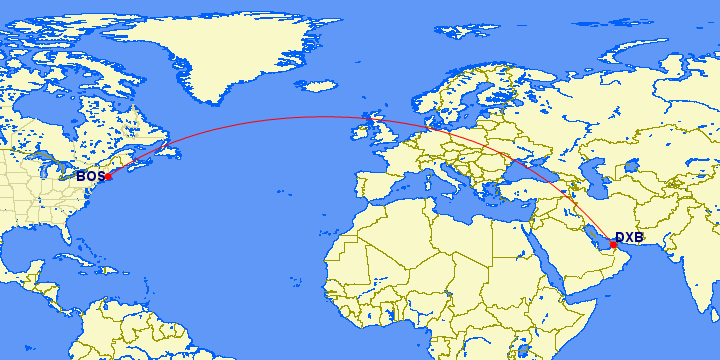 I guess you could say that Emirates hinted at flying an A380 to Boston in the past. Last June the airline flew an A380 to Boston as a one-off flight, which Emirates often does when they're considering permanently adding an A380 to that destination, just to test out logistics.
Emirates currently flies a 777-300ER daily between Dubai and Boston, so this represents quite a capacity and product upgrade. In fairness, the airline used to fly two daily 777s between Dubai and Boston, but that was cut in 2017, and the second flight was never restored.
So I guess an A380 seems like a happy medium for the airline.
In terms of capacity:
The A380 has 14 first seats, the 777-300ER has 8 first seats
The A380 has 76 business seats, the 777-300ER has 42 business seats
The A380 has 399 economy seats, the 777-300ER has 304 economy seats
So as you can see, this represents a net increase in capacity of 135 seats, including six first class seats, 34 business class seats, and 95 economy seats.
Perhaps more importantly, this represents a significant upgrade in terms of the passenger experience in all cabins.
First class passengers have access to two awesome shower suites.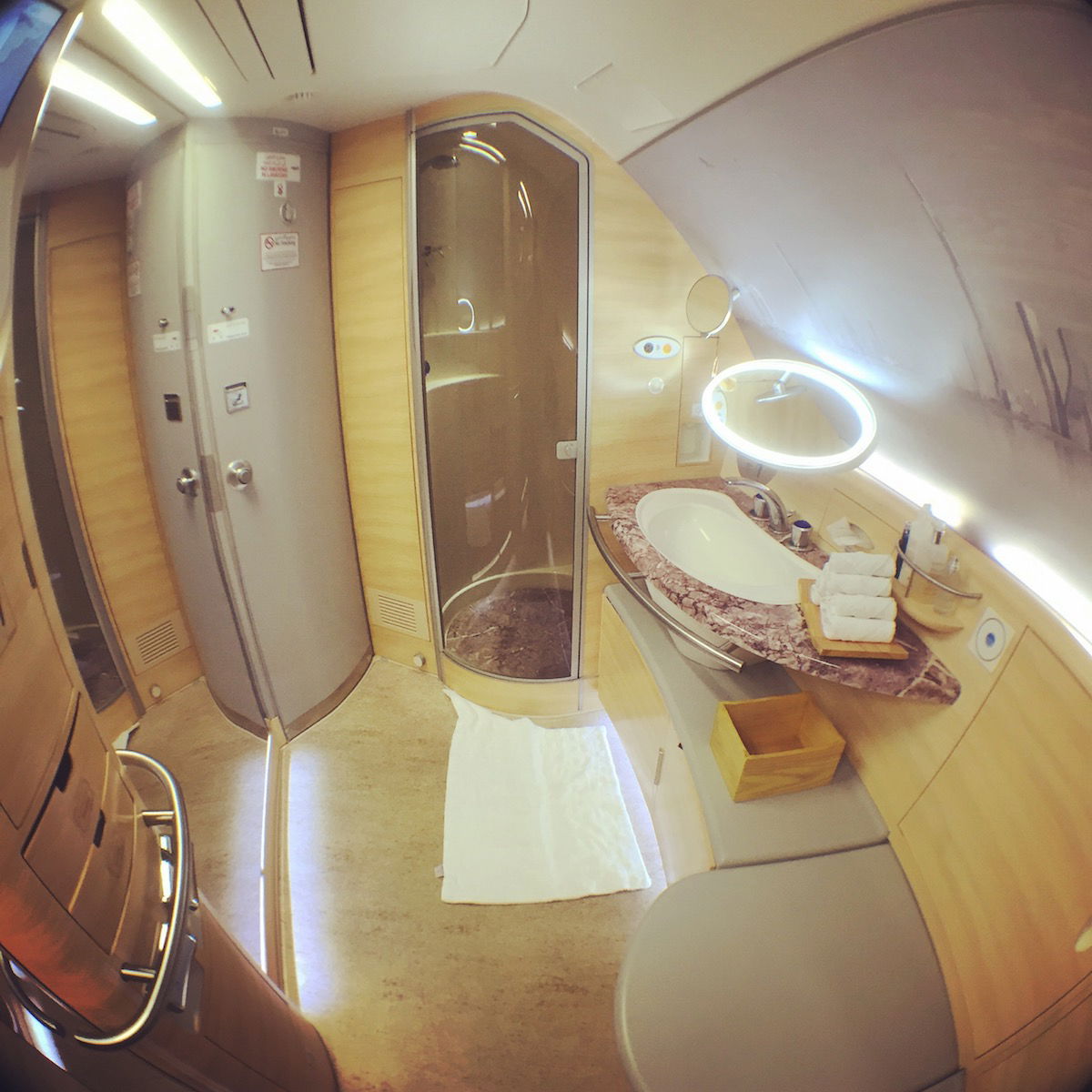 Emirates' A380 first class shower
Business class passengers go from angled business class seats in a 2-3-2 configuration, to fully flat business class seats in a 1-2-1 configuration.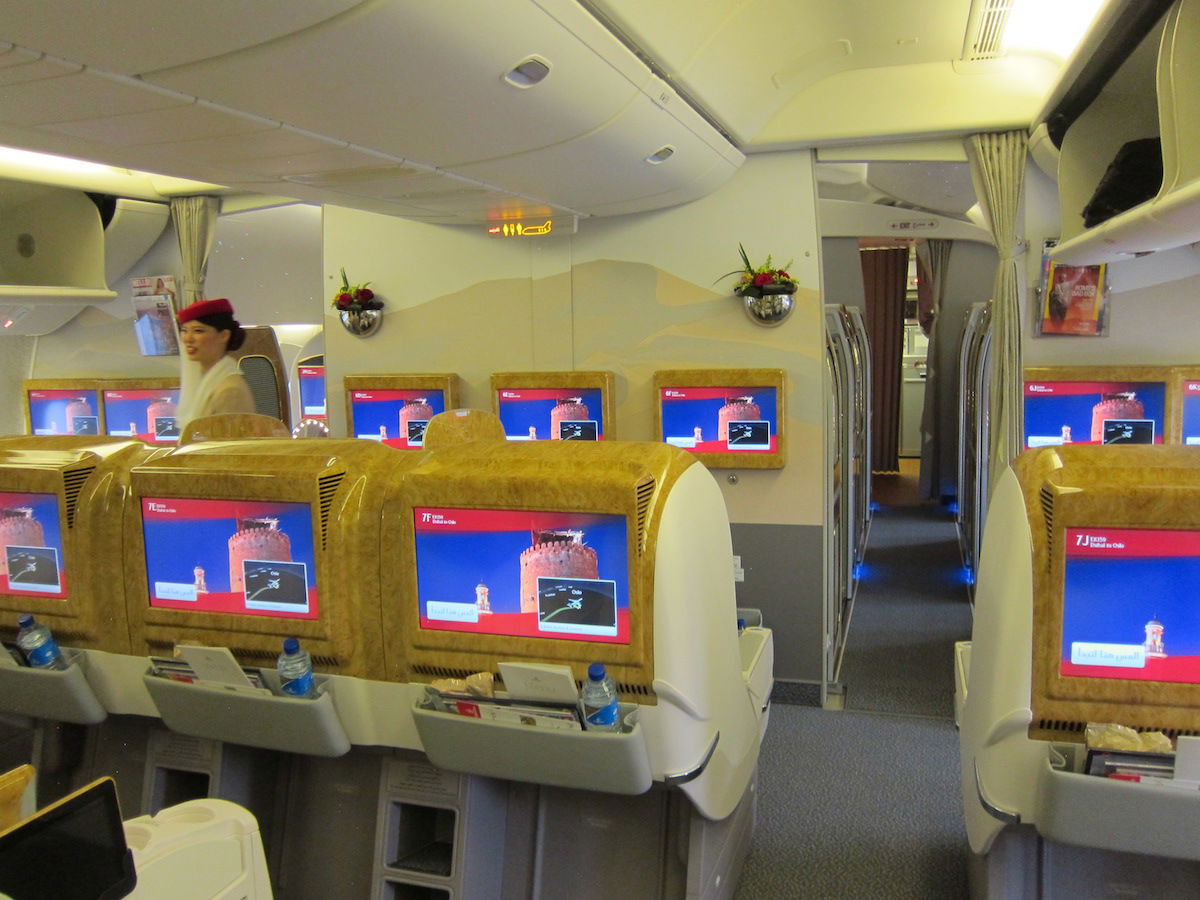 Emirates' 777 business class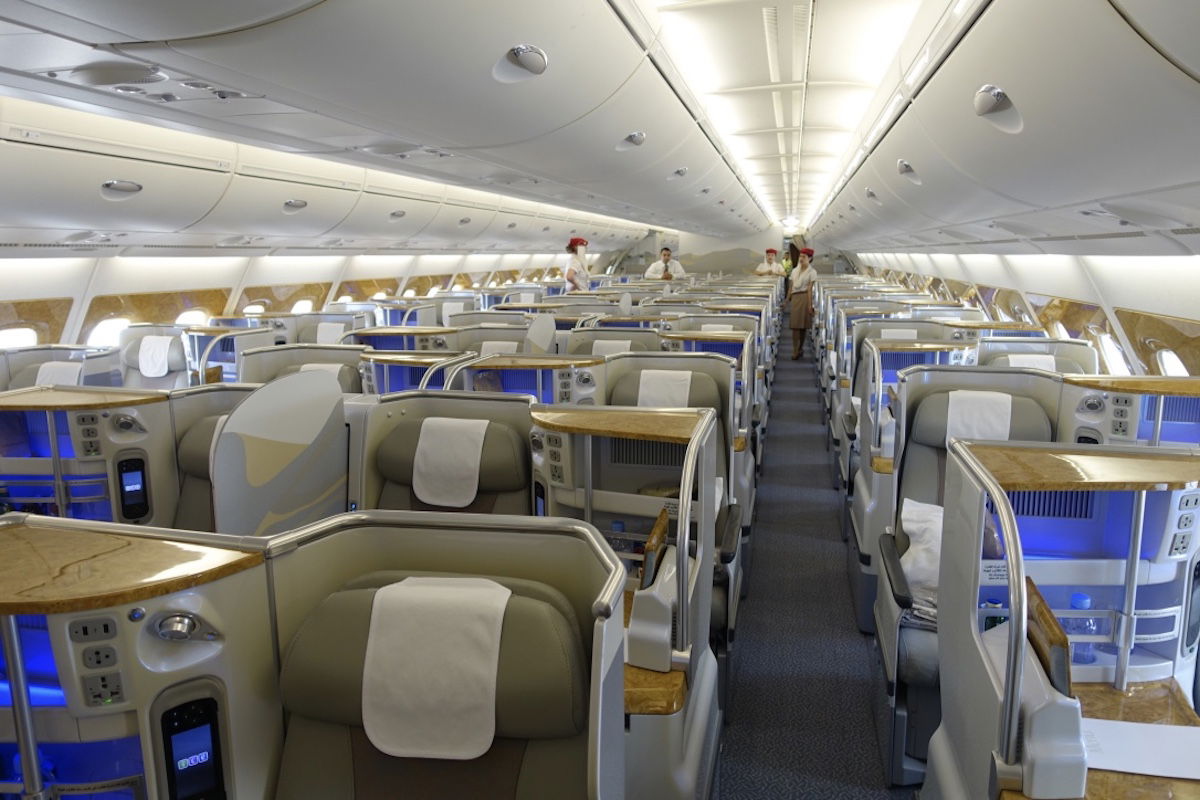 Emirates' A380 business class
First and business class passengers also gain an onboard bar.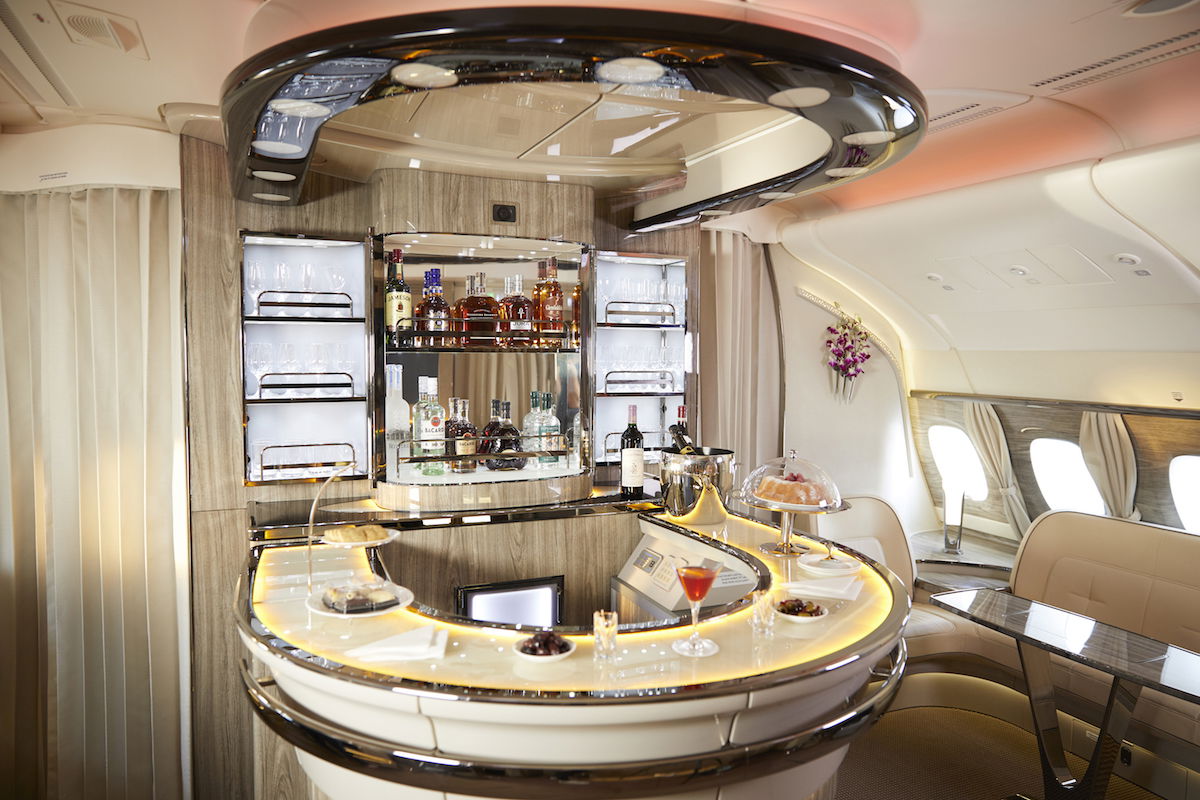 Emirates' A380 bar
Lastly, in economy the seats are wider on the A380, as both planes have 10 seats per row, despite the A380 cabin being wider.
Emirates is only the second airline to fly the A380 to Boston on a regularly scheduled basis, after British Airways.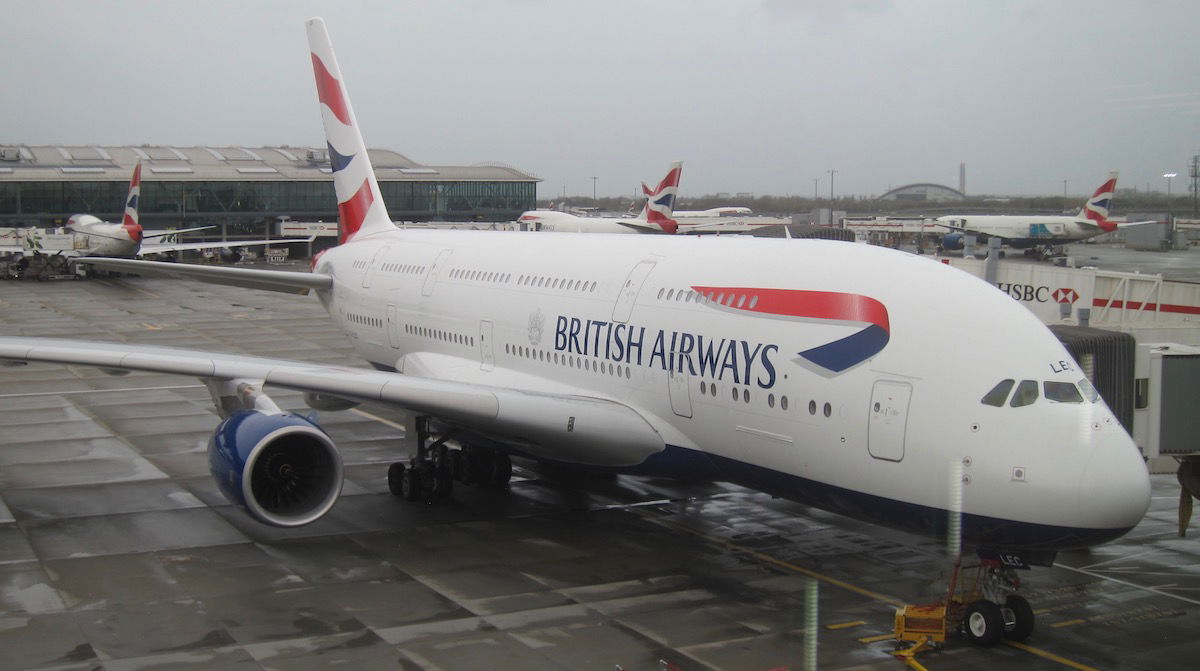 British Airways A380
Transfer points to Emirates Skywards with these cards:
What do you make of Emirates upgrading their Boston route to an A380?