We've known for a while that Aer Lingus is shortly going to be announcing a brand refresh. Rumor has it that the airline will be revealing their refreshed brand tomorrow.
Most notably, this will include the airline introducing a new livery and new uniforms, as the airline has had the same branding for about 25 years now.
This rebranding comes shortly before Aer Lingus starts taking delivery of A321LRs, which will allow them to take their transatlantic route network to the next level. These planes will also lead Aer Lingus to introduce business class on select intra-Europe flights.

I'm quite conflicted on Aer Lingus' current livery. On one hand I love how unique it is — there's simply no mistaking an Aer Lingus plane for any other airline, between the green livery and the shamrock on the tail.
On the other hand, the livery also feels quite dated to me. I'm not sure where on the scale of "classic but timeless" to "ugh, it's not the 90s anymore" this falls, though.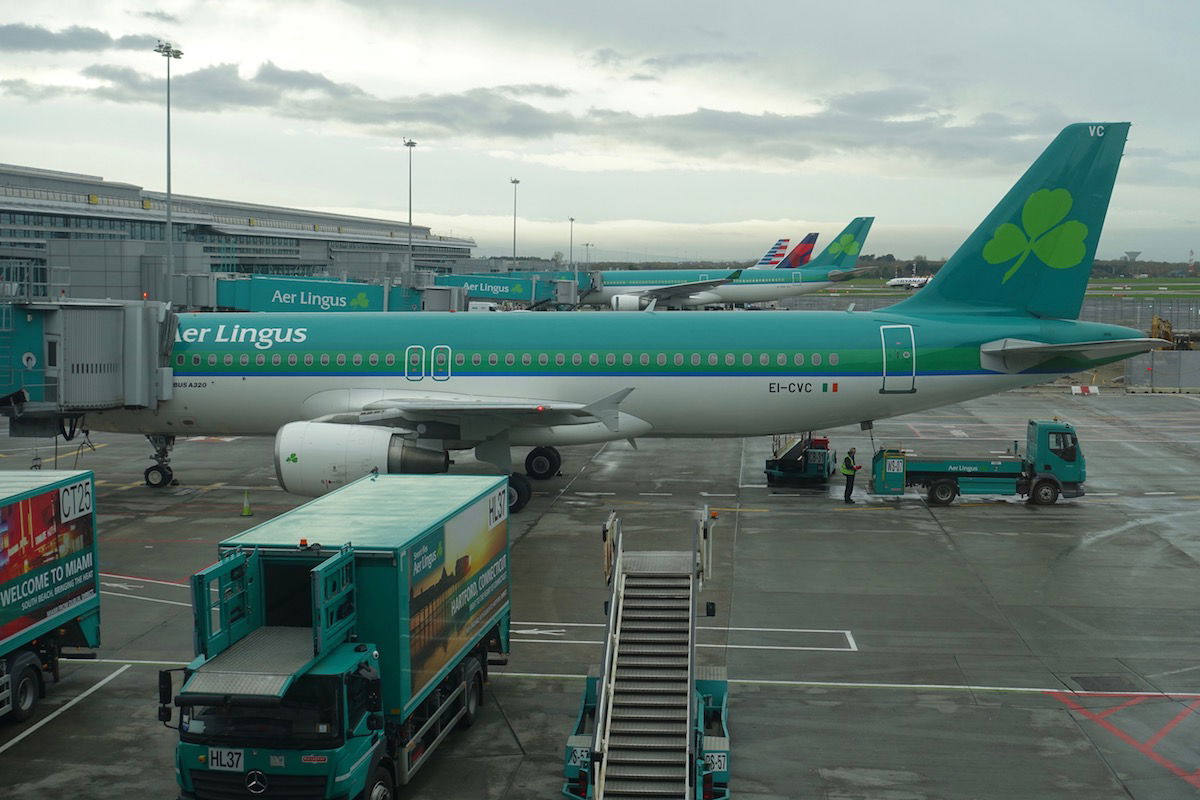 Well, ahead of the official reveal of Aer Lingus' new branding, it looks like the new livery has at least been leaked, in the form of an Aer Lingus 757 safety card that's circulating the web. Here's the picture: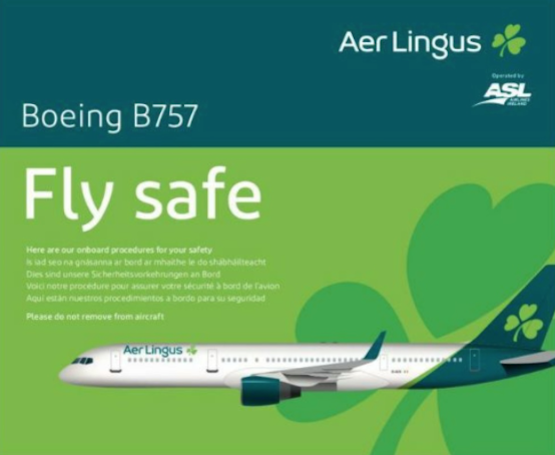 Hmmmm. I'm conflicted.
It's certainly more modern than the old livery, though it's also less distinctive. I like that they kept the shamrock, and that the tail, engines, and wingtips are green. But I also feel like they went for the safest option, rather than trying to go for a bold new look.
I'll be curious to see what the new uniforms look like, and also what the livery looks like on the A330.
What do you make of Aer Lingus' alleged new livery?