Marriott merged their three loyalty programs in August 2018, meaning that benefits have been aligned across Marriott Rewards, Ritz-Carlton Rewards, and Starwood Preferred Guest.
However, they decided to wait until early 2019 to introduce a new name for the combined loyalty program, and they've now made that official announcement.
Marriott Bonvoy is Marriott's new loyalty program
Marriott Bonvoy is Marriott's new loyalty program, and it will be launched on February 13, 2019. As of that date it will be featured across all customer touch-points, and in late February they'll launch a multi-million-dollar global media campaign about the program.
As of that date, Marriott Rewards, Ritz-Carlton Rewards, and Starwood Preferred Guest will be retired.
As you might expect, Marriott Rewards Moments and SPG Moments (the experiences marketplaces) will become Marriott Bonvoy Moments.
Here's the new Marriott Bonvoy logo: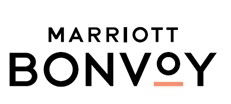 For the time being no benefits will be changing, but rather this is just a branding change. Marriott says that they "do plan more innovation for the future."
If you've been reading the blog then the Bonvoy name shouldn't come as much of a surprise, as this was leaked several weeks ago:
What Marriott says about the new Bonvoy branding
Marriott Bonvoy is taking World of Hyatt's lead here in terms of trying to make this not just a loyalty program, but rather a platform for something bigger. Here's how Marriott's CCO described the new program:
"Marriott Bonvoy marks an evolution in travel because it represents more than a loyalty program. Marriott Bonvoy is a travel program designed to bring to life our extraordinary portfolio of global brands in 129 countries and territories, while also providing endless inspiration for members to keep traveling and pursuing their passions."
Then here's how the new logo is described:
"Represented by a simple, bold and modern logo, Marriott Bonvoy is welcoming and optimistic. Our 120 million members have access to the world's leading hotel portfolio at the best room rates and member benefits, as well our collection of Moments experiences that bring exploration and discovery of the world to the forefront."
Well, I mean, I will give them that the logo is simple.
New Marriott Bonvoy Titanium & Bonvoy Ambassador status
This also doesn't come as much of a surprise, but Marriott will be rebranding their two highest elite tiers.
Marriott will maintain Silver, Gold, and Platinum Elite, but:
Platinum Premier Elite will become Titanium Elite
Platinum Premier Elite with Ambassador will become Ambassador Elite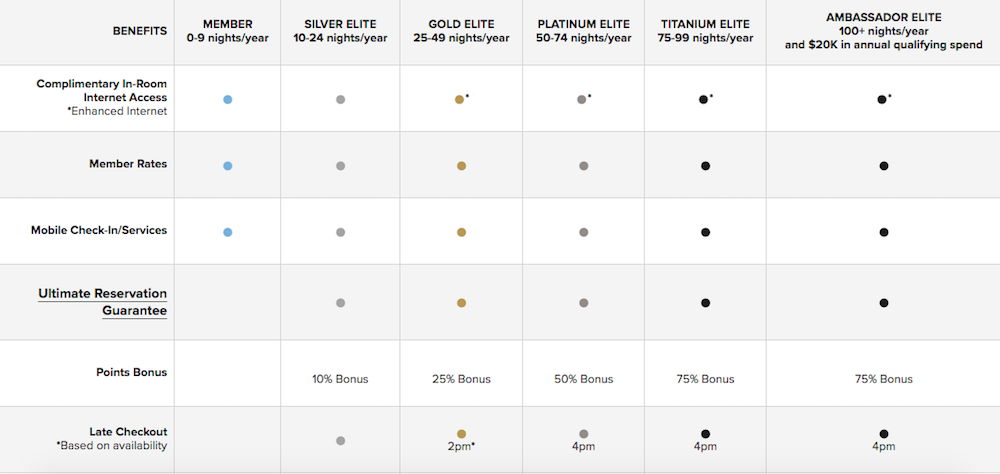 I don't really get it (at all), since titanium is a less precious metal than platinum, but…
I suspect this will be good news for those who are Titanium and Ambassador members, since they're truly differentiating the tier names, so if nothing else it will force front desk employees to realize the difference between tiers.
At the same time, that's not good news for 50-night Platinum members, since Platinum more obviously becomes third tier status, at least in name.
Bottom line
Truth be told, I don't really get why Marriott decided to rebrand their loyalty program. I think Marriott Rewards is a much better name, not to mention they're giving up a lot of brand recognition. Now they're going to have to spend a lot of money on advertising the new program.
My guess is that Marriott did this for a couple of reasons:
Companies seem to think millennials want loyalty program names that go beyond loyalty programs, like how Hyatt Gold Passport became World of Hyatt (because apparently we don't want to register for a loyalty program, but rather register for a more purposeful life)
They probably did this to make SPG members feel more included, and like we were joining a new combined program that took the best of both worlds, rather than being merged into the Marriott program
Regarding the second point, the issue is that branding only goes so far. As a former SPG loyalist what I want is a program that offers consistent benefits and execution across all brands, and a seamless experience. I'm not getting that, and it's not because of what the program is named.
What do you make of the new Marriott Bonvoy branding?