In late 2017, EgyptAir placed an order for six Boeing 787-9s. This represented an exciting development for the airline, given that they didn't otherwise have many new planes on order. Currently the airline uses A330s and 777s for their longhaul routes, which feature not-great business class seats.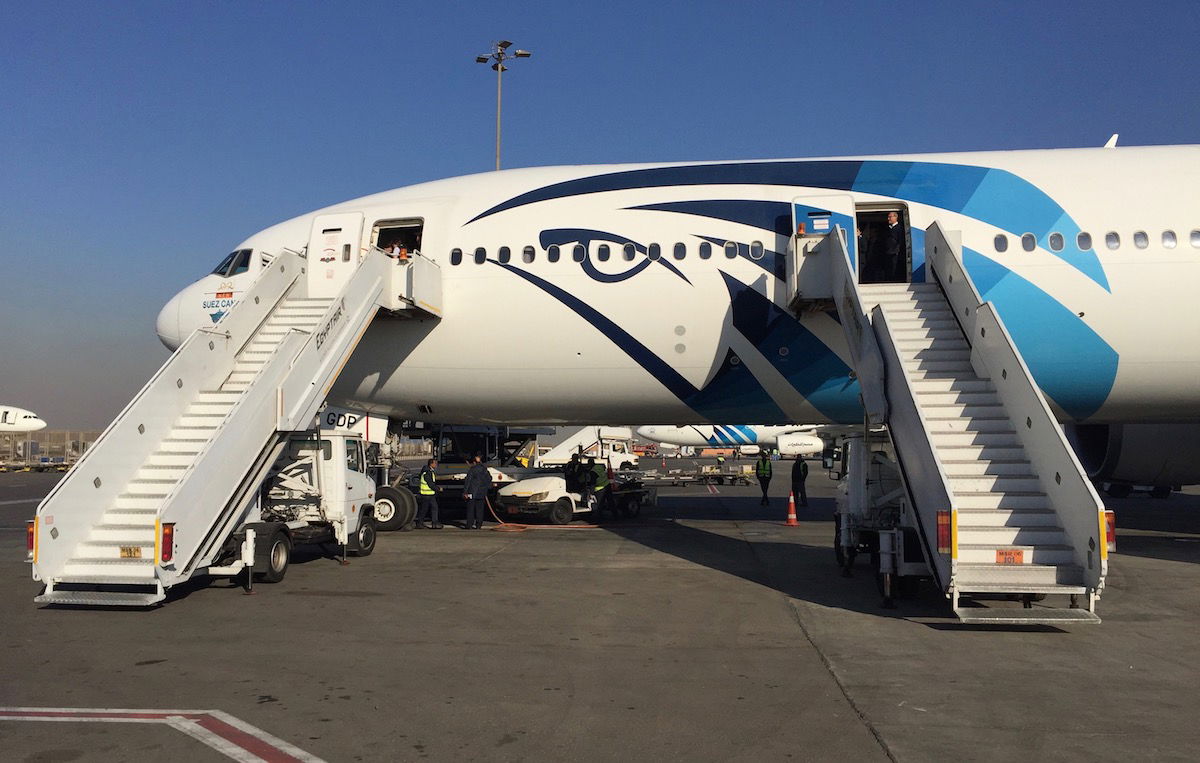 EgyptAir 777-300ER
For example, their current best product is on the 777-300ER, where they have slightly angled business class seats in a 2-3-2 configuration. I had a pleasant flight with EgyptAir from Toronto to Cairo a couple of years ago, though it's definitely not a cutting edge product.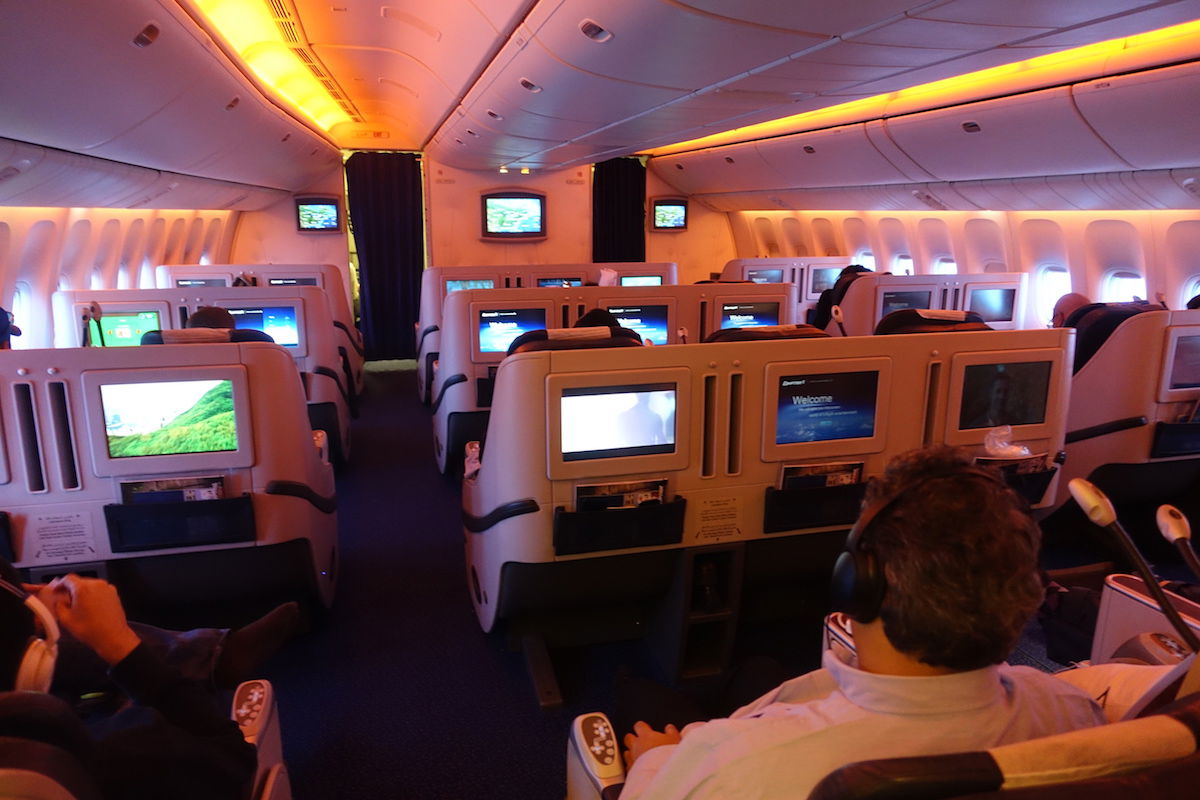 EgyptAir's 777-300ER business class
EgyptAir is expected to take delivery of their very first 787-9 this spring, and many of us expected they'd introduce a new business class. In January they started selling their first route to be operated by the 787, and the seatmap revealed that they would indeed offer a new business class product.
We knew that EgyptAir's new 787-9s will feature 30 business class seats, in a 1-2-1 configuration.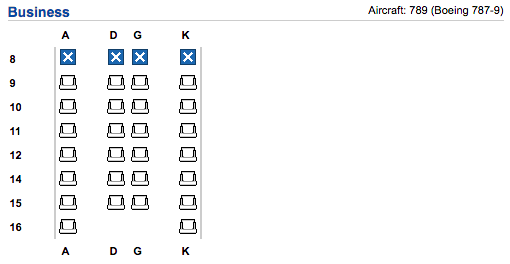 Before the end of the year, EgyptAir will be flying the 787-9 on all routes to North America, which includes their flights to New York JFK and Toronto, and their new flight to Washington Dulles, launching this summer.
Anyway, while EgyptAir hasn't released renderings of the new seats yet, it looks like we now know exactly what they'll offer. In a press release about EgyptAir's new route to Washington Dulles, the following is noted, which is the first official mention of EgyptAir's new business class seat:
EgyptAir is adding up to 45 new aircraft, including the Boeing 787-9, catering to both the needs of business and leisure travelers with 30 Super Diamond® fully flat business class seats, giving more privacy to our customers, in addition to a world class entertainment system, providing customers a more relaxed way to travel.
So as I expected, EgyptAir will offer B/E Aerospace Super Diamond reverse herringbone business class seats on their 787-9s. These are the most popular reverse herringbone seats out there, and so many airlines nowadays are selecting this as their new business class seat.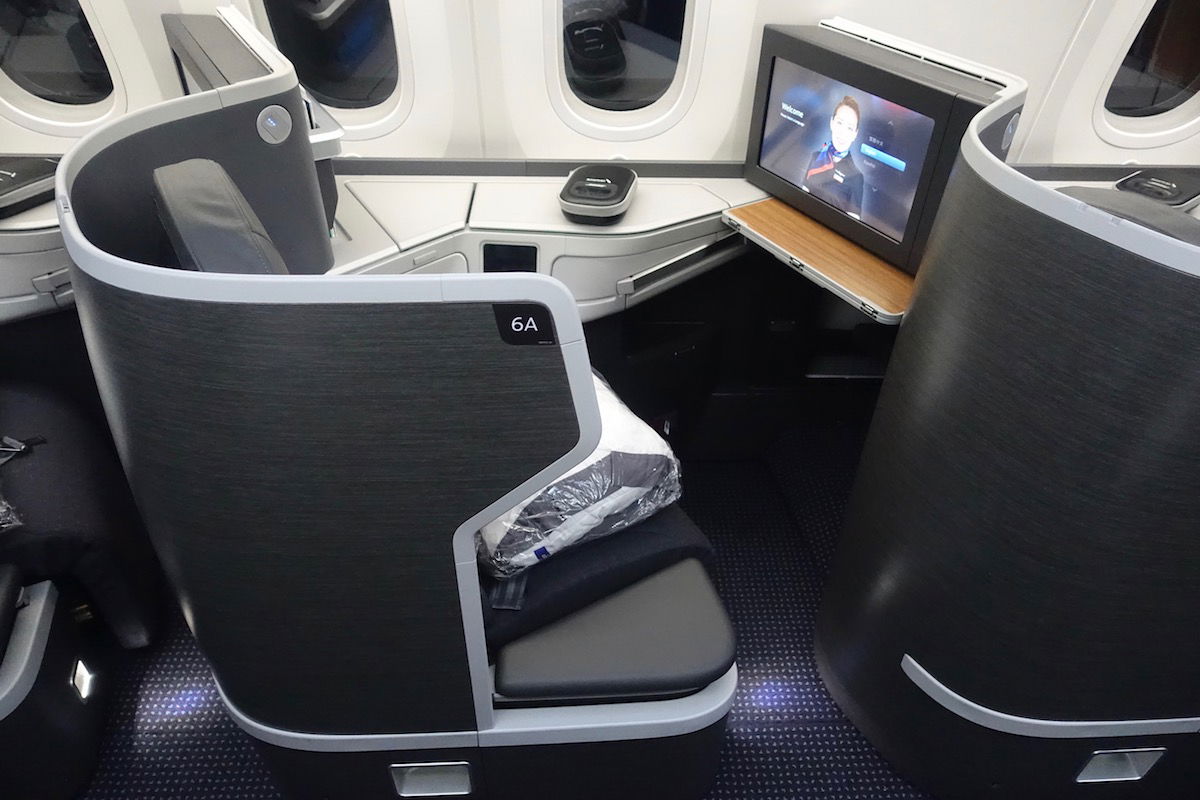 Super Diamond seat on American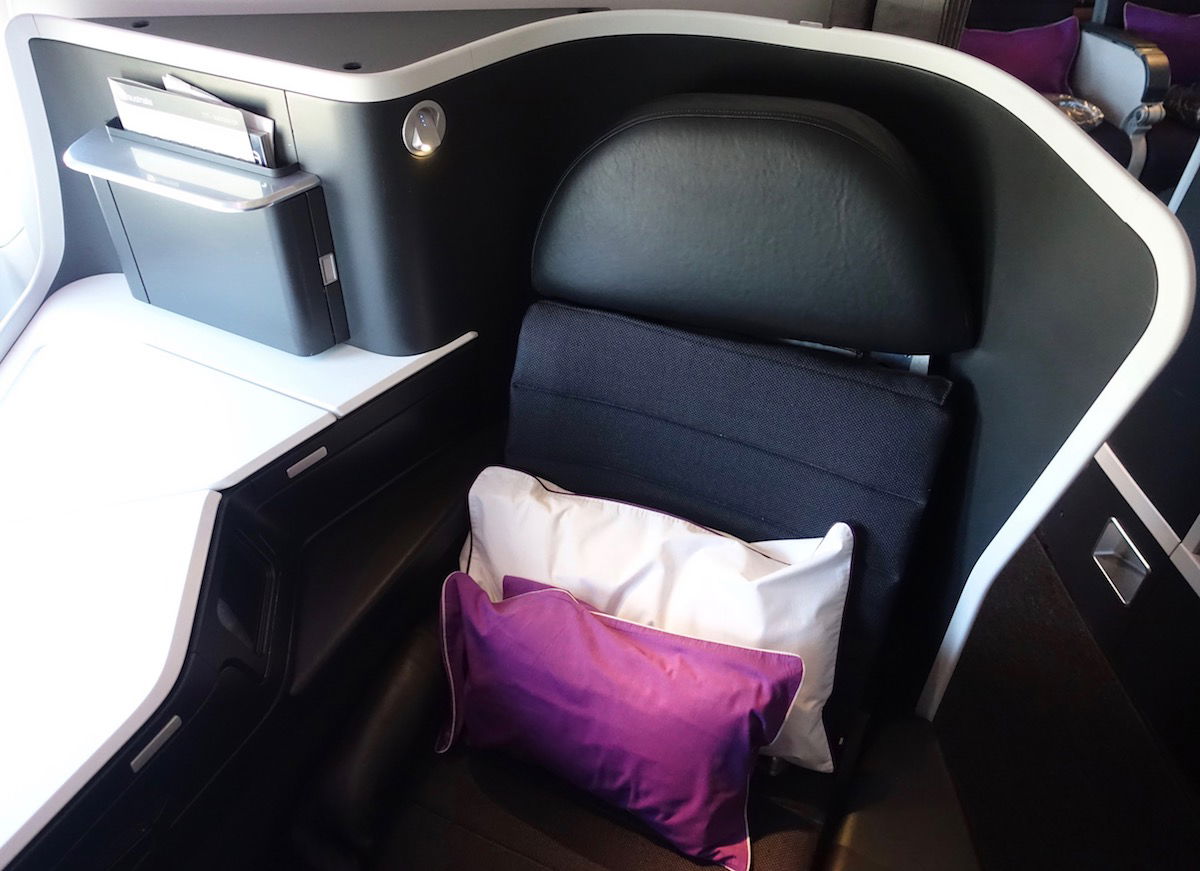 Super Diamond seat on Virgin Australia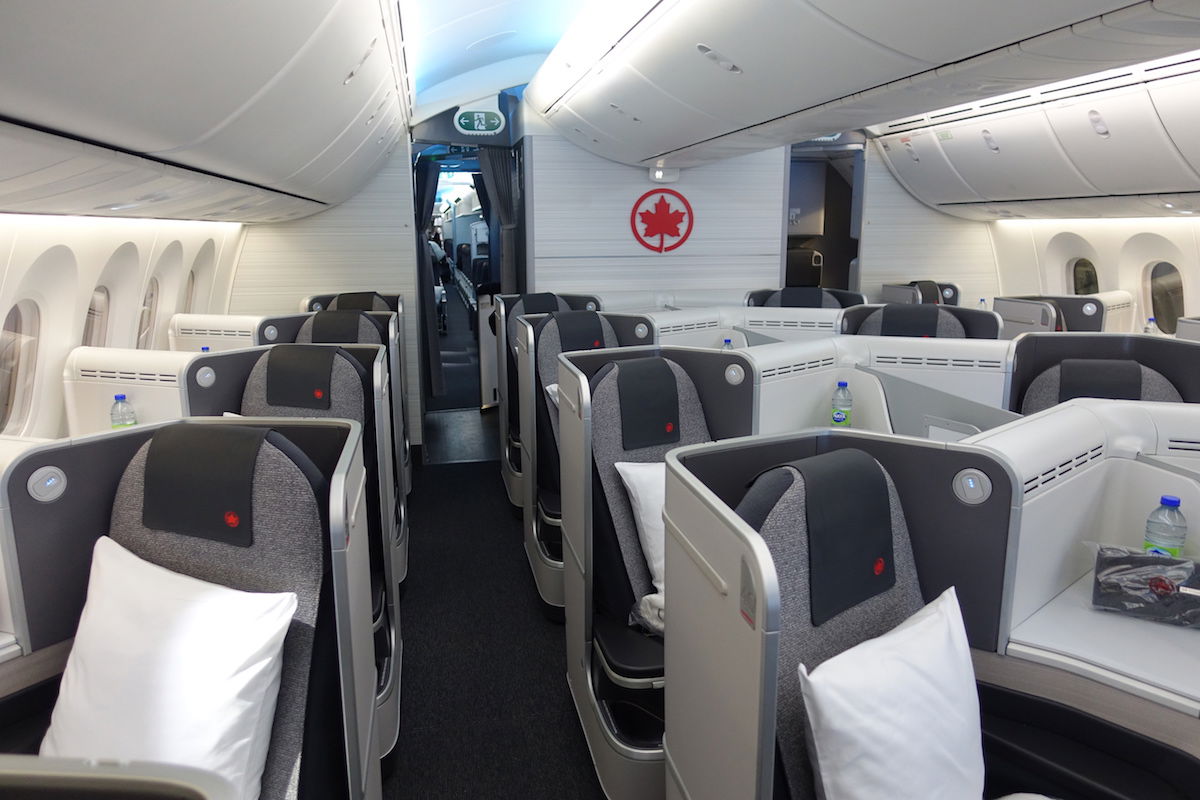 Super Diamond seats on Air Canada
This is a seat that's pretty standardized across airlines, so the only thing that's left to be seen is what kind of finishes EgyptAir will choose.
I look forward to trying EgyptAir's new business class!
What do you make of EgyptAir's choice to go with reverse herringbone seats on the 787?