In late 2017, EgyptAir placed an order for six Boeing 787-9s. This represented an exciting development for the airline, given that they didn't otherwise have many new planes on order. Currently the airline uses A330s and 777s for their longhaul routes, which feature not-great business class seats.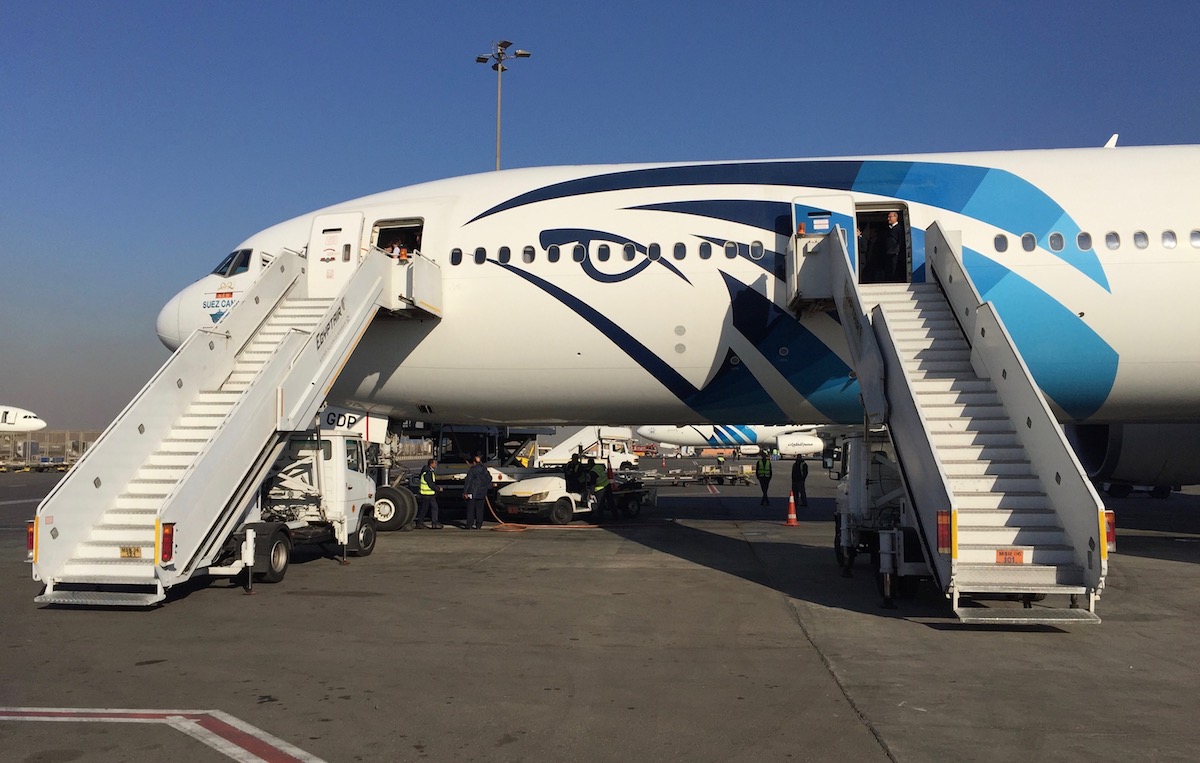 EgyptAir 777-300ER
For example, their best product is on the 777-300ER, where they have slightly angled business class seats in a 2-3-2 configuration. I had a pleasant flight with EgyptAir from Toronto to Cairo a couple of years ago, though it's definitely not a cutting edge product.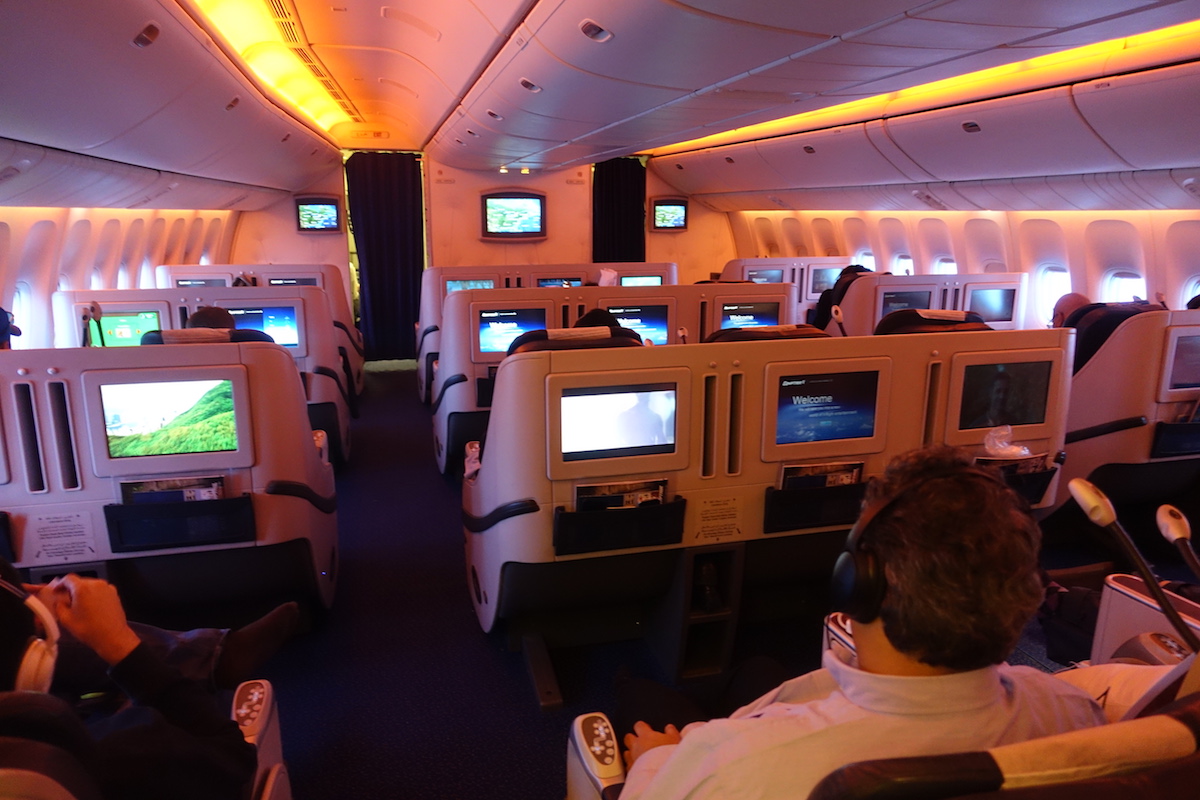 EgyptAir's 777-300ER business class
EgyptAir is expected to take delivery of their very first 787-9 this summer, and I've been wondering what kind of a business class product the airline would install on the planes. I was hoping they'd use this opportunity to install a new competitive business class product, but wasn't totally convinced they would.
Well, while the airline still hasn't officially revealed the details of their new business class seats (at least as far as I know), they did give us a big clue of what we can expect.
As noted by @airlineroute, EgyptAir has scheduled the 787-9 to operate their Cairo to Toronto route as of October 2019.
As of now the airline has scheduled the 787-9 to operate the route 3x weekly between October 3 and October 26, though I imagine that will be extended beyond that, eventually.
What's most interesting here is that EgyptAir has revealed their 787-9 seatmap. EgyptAir's 787-9 will feature a total of 30 business class seats, in a 1-2-1 configuration.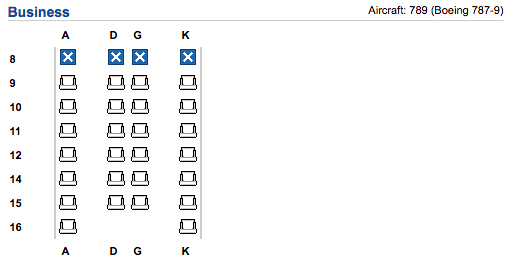 So the great news is that EgyptAir will finally have a business class product with direct aisle access from every seat.
What product will they have, though? We don't actually know. Based on the 1-2-1 layout and 30 seats, my guess is that the airline is installing reverse herringbone seats in business class.
I say this because a vast majority of airlines with reverse herringbone seats on the 787-9 have the exact same layout and seat count.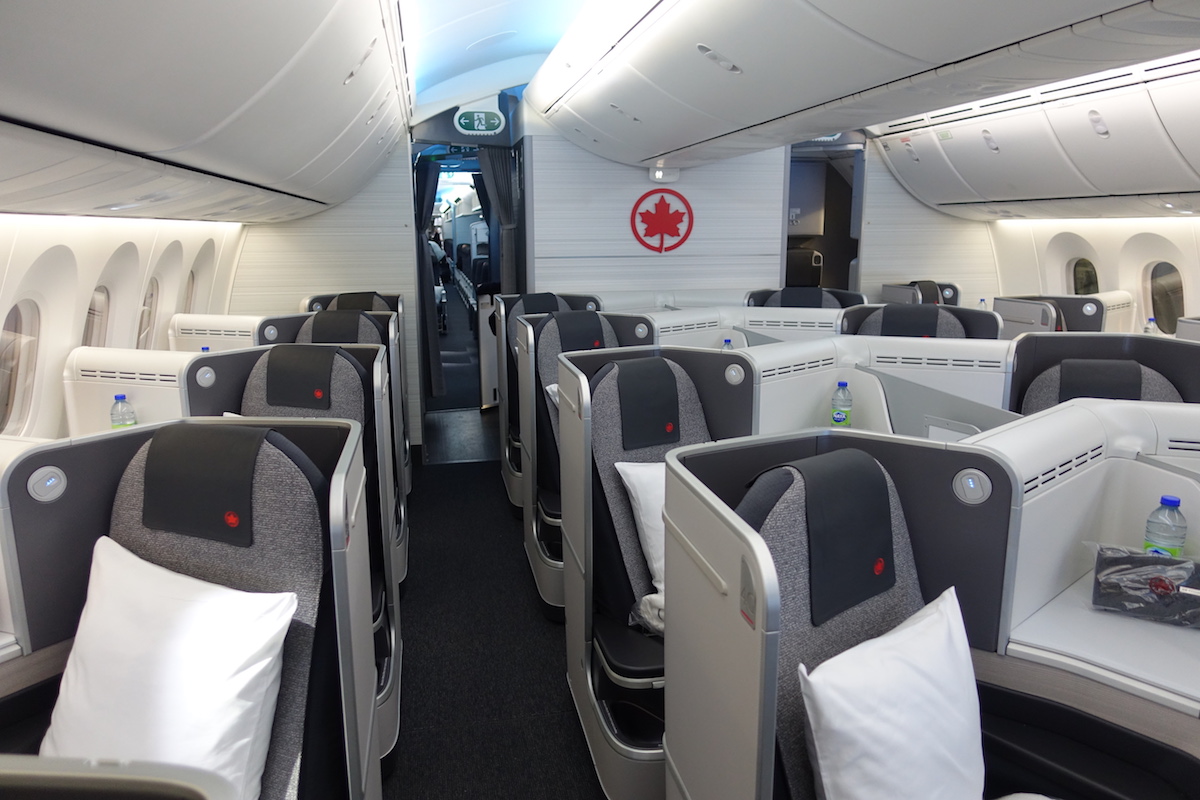 Air Canada's 787-9 business class
I can't wait to try EgyptAir's new business class, and I guess you can add them to the list of airlines introducing new seats this year.
Anyone have any guesses as to what seats EgyptAir will install? Do you think they'll have reverse herringbone seats, or something else?