Update: Not only has the St. Regis Cairo finally opened, but there's also a second St. Regis opening just outside of Cairo, in Almasa.
Hotel openings are frequently delayed, and that's not too surprising. After all, opening a hotel is no small task, and there's a lot that has to be coordinated.
But then there are some hotel openings that are delayed for years and years. I imagine this can happen for a variety of reasons — sometimes there are huge construction flaws, other times the company that owns the hotel goes out of business, and other times there are political or other factors that cause them to reconsider.
One of the hotels I'm most fascinated by is the St. Regis Cairo. I'm not exactly sure why. I mean, I love the St. Regis brand and I make it to Cairo a fair bit because of the cheap premium cabin fares published from there. But there's just something fascinating about how this hotel has been months from opening for a couple of years now. If I didn't know any better, I'd guess that Baltia is behind it based on the timeline they've had.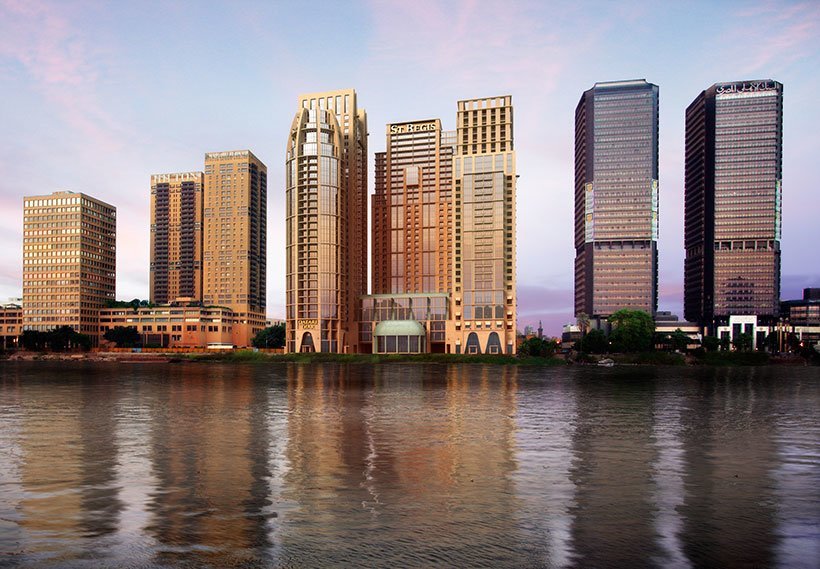 For example, when I wrote about the hotel in January 2018, the expected opening date was listed as March 2018.

When I wrote about it in September 2018, it had an expected opening date of December 2018. Now the hotel's opening date is listed as April 2019, though they're still not accepting reservations.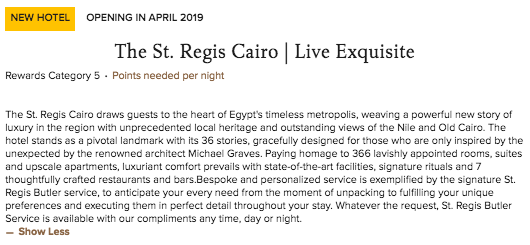 So, what exactly is going on here? Do they just not see a market for another premium hotel in Cairo? Did the owners run out of money? Are they reconsidering how to brand the hotel?
Nope, that doesn't seem to be the case. Rather this hotel may be tied up in a diplomatic dispute. I've been keeping a close eye on the St. Regis Cairo thread on FlyerTalk, where a member quotes an unnamed GM of a hotel in the area as saying that the authorities are withholding the operating license for the hotel.
Why? The St. Regis Cairo is owned by Qatari Diar, a Qatari real estate company. As most of you are probably aware, since June 2017 there has been a blockade between several countries (including Egypt) and Qatar.
So while I'm not 100% sure what exactly could be done to open the hotel at this point (short of handing over the property to a company from another country, or hoping the blockade ends), at least now we know why this hotel is so delayed in opening.
Maybe someone who has a better understanding of the impact this blockade has on real estate could chime in.
I'll be curious to see how this unfolds…