Emirates has a number of fifth freedom routes around the world, such as Milan to New York and Athens to Newark.
They also have a number of these special flights to and from Australia (in addition to their nonstop service between Australia and Dubai). At the moment these include:
Brisbane to Singapore
Melbourne to Singapore
Sydney to Bangkok
Sydney to Christchurch
The Bangkok and Singapore services continue on to Dubai, while the Christchurch service terminates there but is a continuation of a direct Dubai to Sydney service, if that makes sense (see image below).
Emirates has rights to sell tickets on each of these fifth freedom sectors.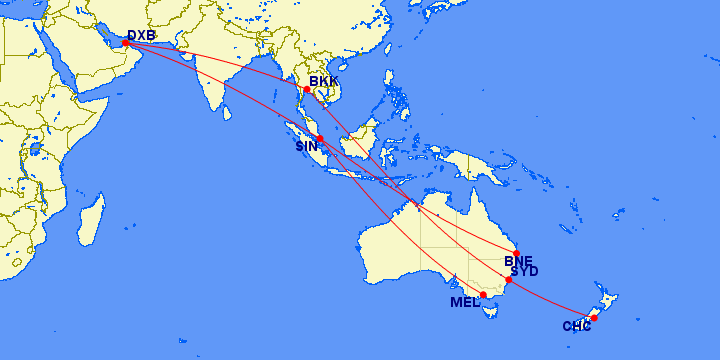 It's now being reported by @airlineroute that Emirates is canceling the Dubai to Bangkok to Sydney service (EK418/419) as of June 1, 2019.
Emirates has operated this route since 2005. Up until now the route has been operated using an Airbus A380, though as of January 15, 2019, the route is being downgraded to a Boeing 777-300ER.
Emirates will continue to offer direct services from Dubai to both Bangkok (5 daily) and Sydney (3 daily), but it represents an overall reduction in capacity to both cities.
While Emirates' partner Qantas also operates flights from Sydney to Bangkok, Qantas does not have first class on the route, so Emirates was a good alternative, and I know of some people who preferred that the Emirates flight left in the evenings.
This was convenient for them as they could work all day, and then fly that evening, versus the Qantas flight that left each morning.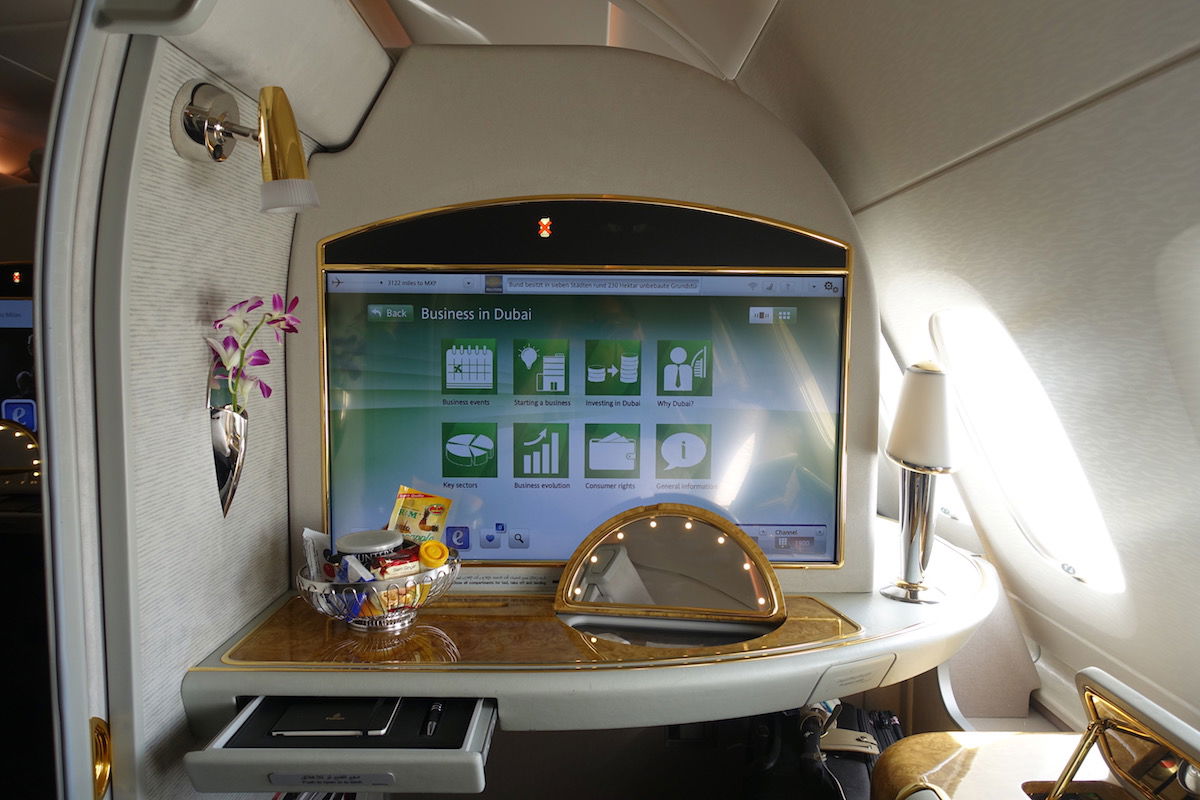 Emirates' first class
Emirates withdrawing from the route leaves Thai Airways as the only airline offering nonstop first class between Australia and Thailand.
While Sydney usually gets their 'new' 747 first class, which has amazing award availability (I've flown it several times myself on this route!), their business class is a horribly outdated angled flat 2-2-2 configuration, which should have been upgraded years ago.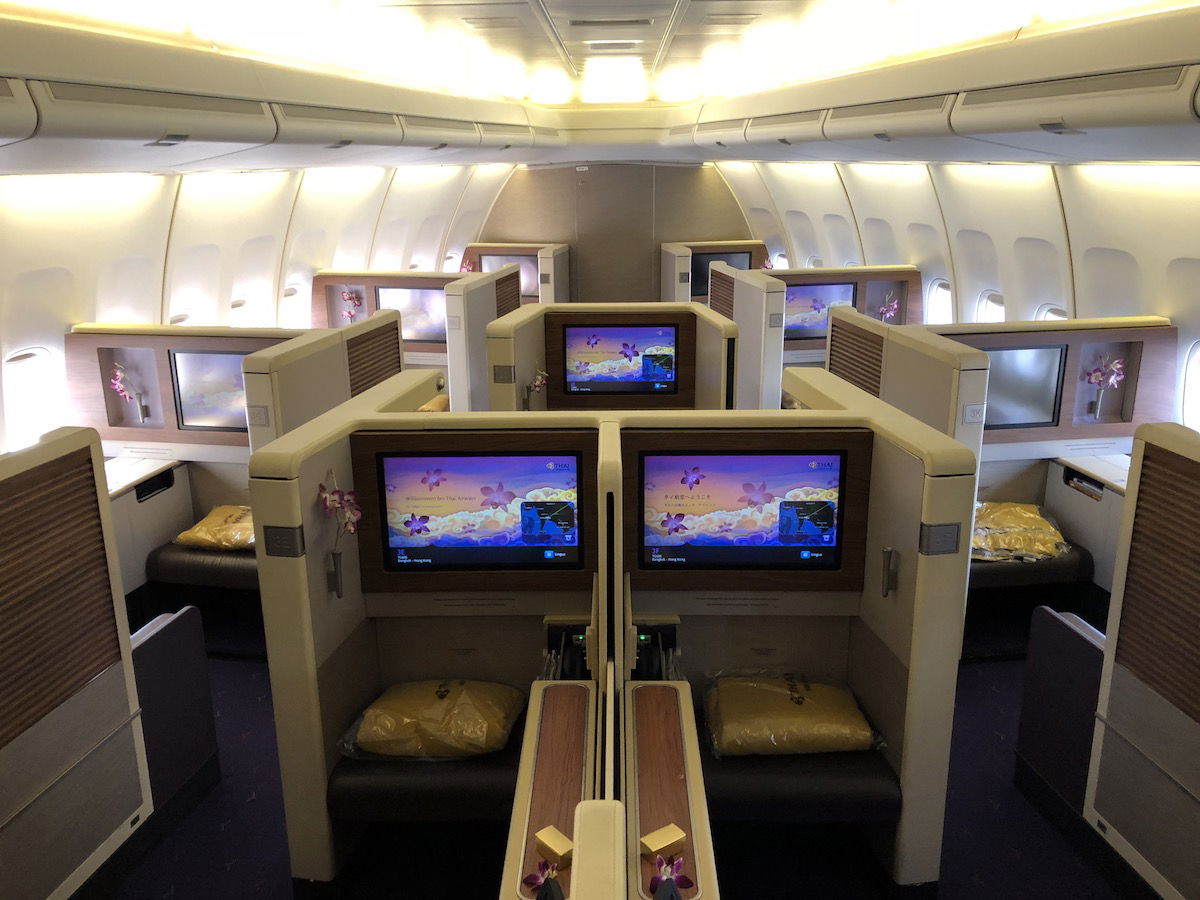 Thai's 747 first class
So it's sad to see Emirates withdraw from the route, given they have a 1-2-1 business class and onboard bar on their A380s, while the 777-300ERs have a less comfortable 2-3-2 configuration, and slightly angled seats.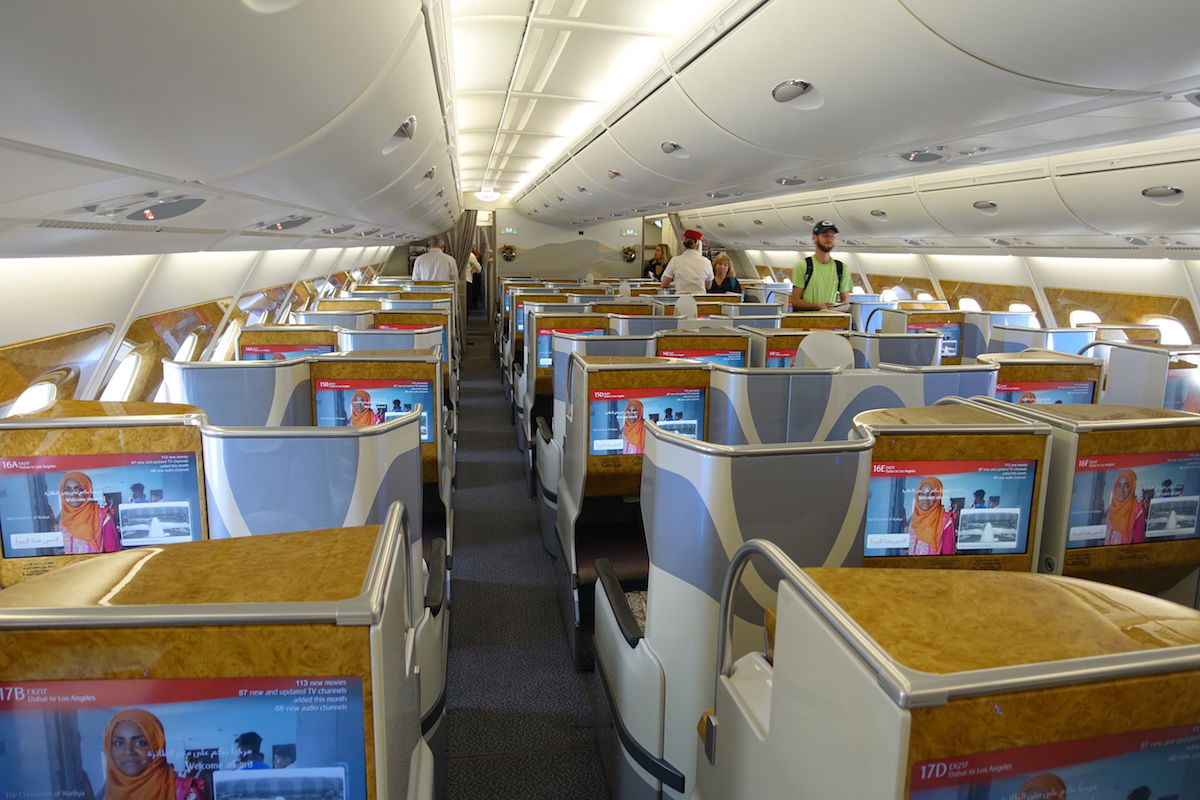 Emirates' A380 business class
Emirates is also reducing Perth services to once daily from June 1, 2019. I imagine Qantas' Perth to London route has had a negative impact on the Gulf carrier service to Perth, as Etihad recently canceled flights to Perth.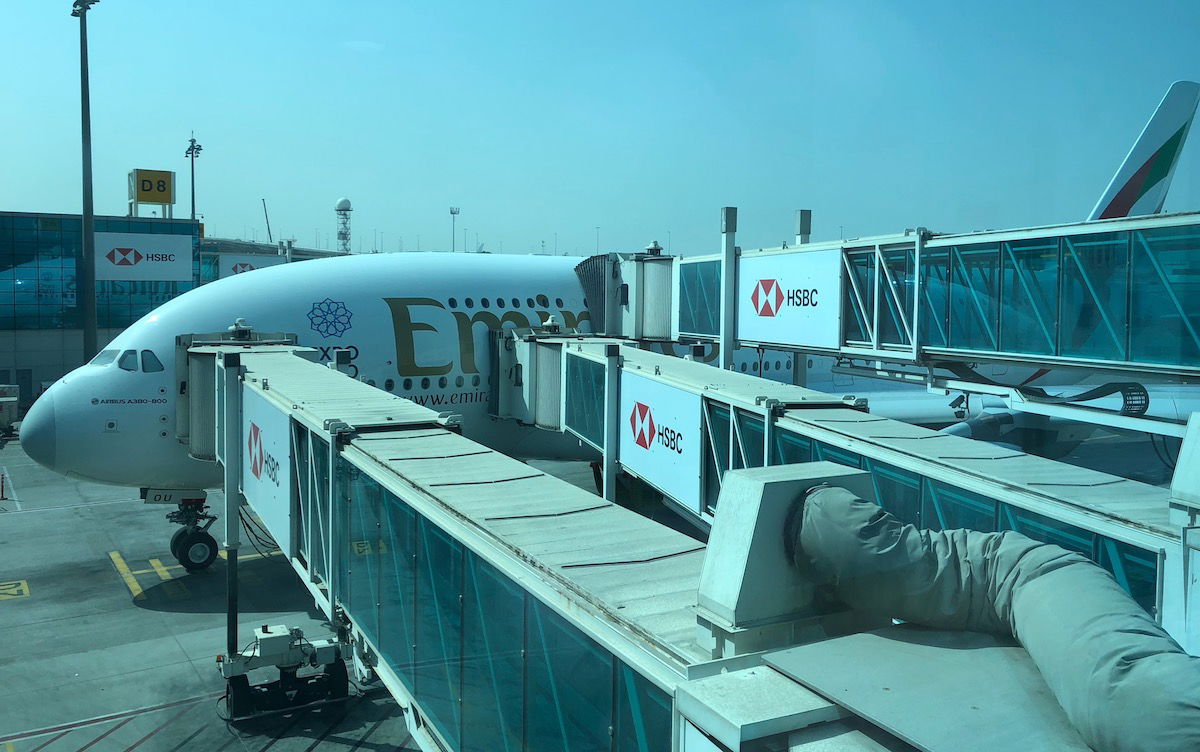 Bottom line
Emirates used to have even more fifth freedom routes from Australia across to New Zealand, with Auckland almost being a mini hub for them. They dramatically scaled this back in 2017.
I do know of some friends who have booked a flight from Sydney to Dubai not even realising there was a Bangkok stop, and being very confused when the plane landed in Bangkok!
Emirates continues to adjust their fifth freedom network to Australia — it is interesting this route has survived for 14 years, yet is now not continuing. I hope they maintain other fifth freedom routes to and from Australia, as I always thought it was a cool way to travel to Asia and New Zealand.
If you are booked on the Sydney to Bangkok (or the reverse) sector on Emirates after June 1, check your booking — I would expect you'll be moved to the Qantas operated service.
Have you flown an Emirates fifth freedom route?