Update: You can read my review of TAP's A321LR business class between Porto and Newark here.
TAP Air Portugal is in the process of refreshing their longhaul fleet.
This includes the airline acquiring 20 Airbus A330-900neo aircraft, which feature an all new business class product. On top of that, the airline has 14 Airbus A321LR aircraft on order, which will feature fully flat seats in business class.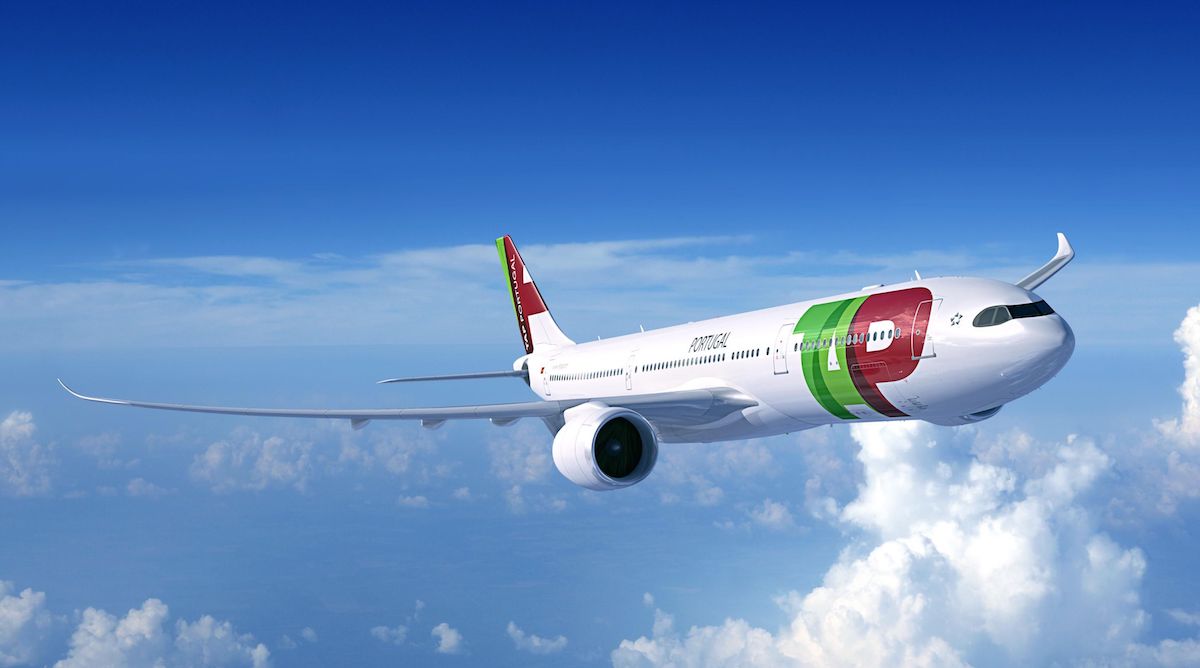 TAP A330-900neo
TAP has already announced that they'll fly the A330-900neo on several US routes, which should represent a nice upgrade for the business class experience.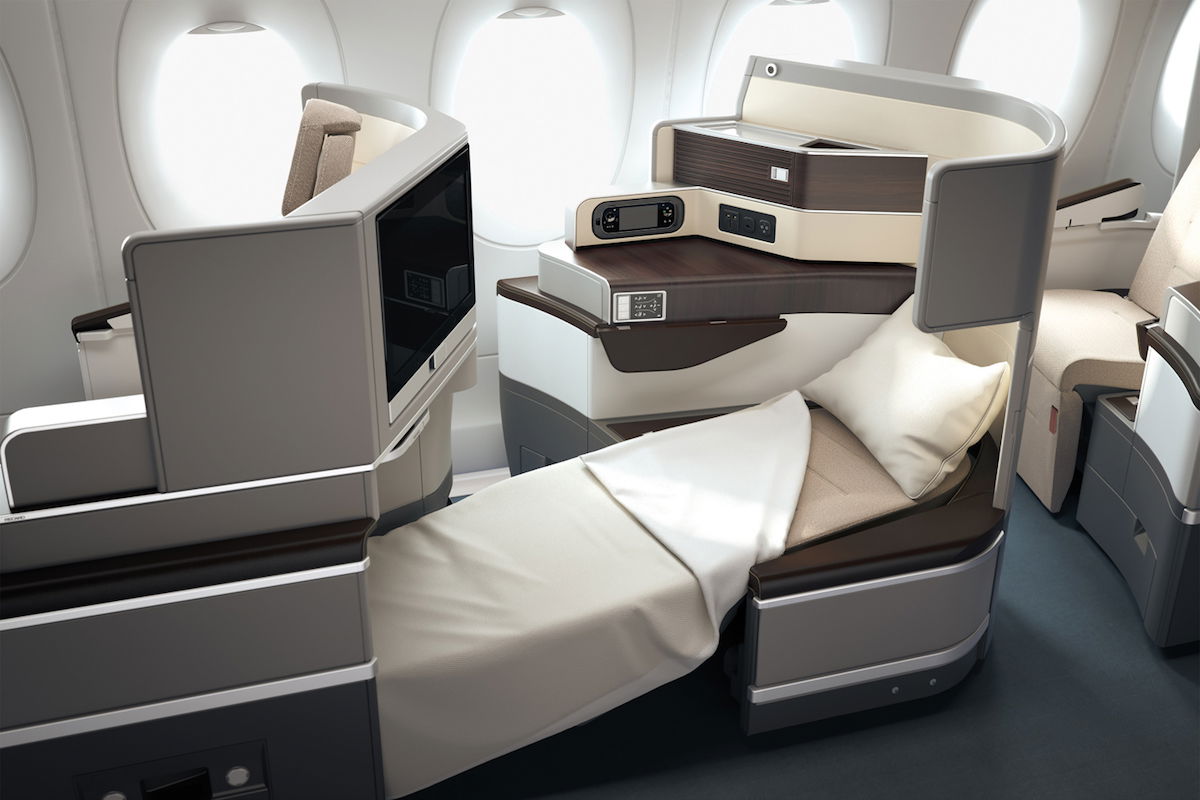 TAP A330-900neo business class
We knew all along that the airline would also fly the A321LR on some transatlantic flights, though up until now we haven't known which. So far the airline has scheduled the A321LR on their Tel Aviv to Lisbon route as of March 31, 2019.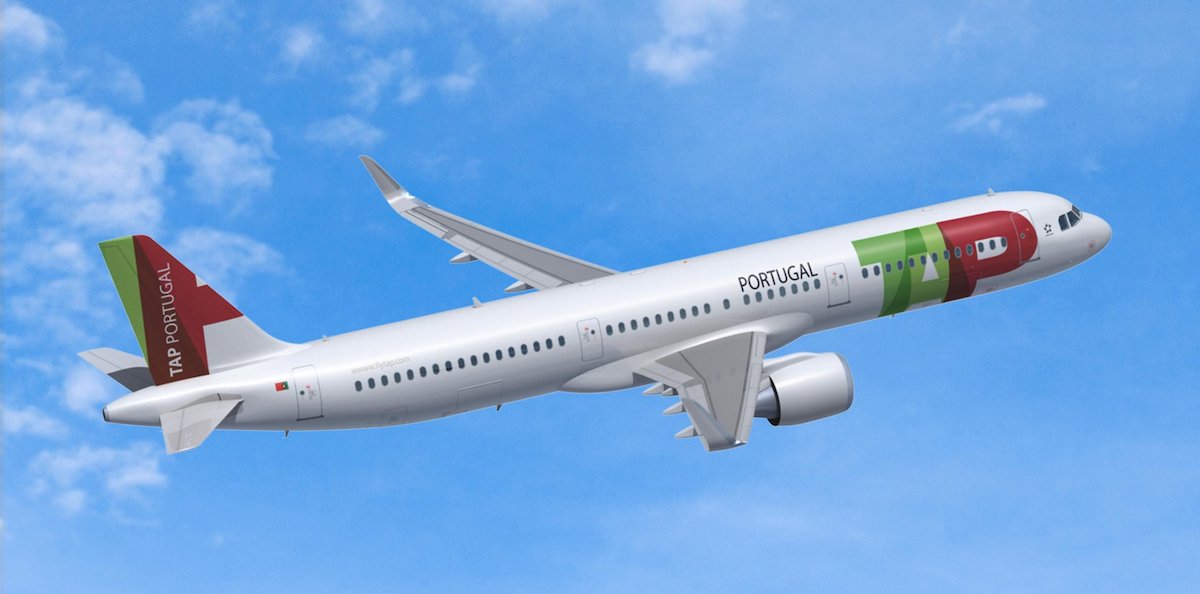 TAP A321LR
The airline has now updated their schedule to reflect the first transatlantic flight to be operated by a narrowbody.
As of June 1, 2019, TAP Air Portugal will operate 6x weekly flights between Porto and Newark using the A321LR. The flight will operate the flight with the following schedule:
TP213 Porto to Newark departing 4:05PM arriving 6:45PM
TP214 Newark to Porto departing 8:15PM arriving 8:20AM (+1 day)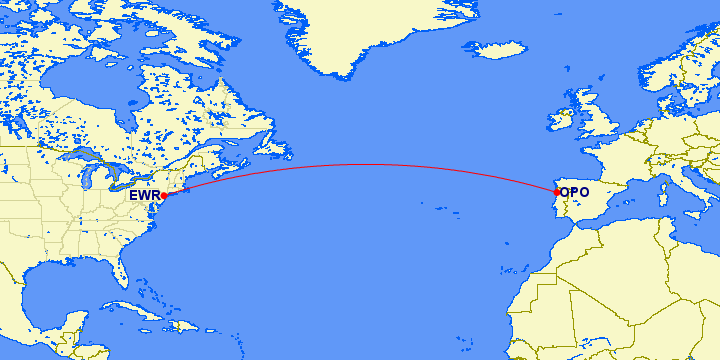 At 3,340 miles in each direction, the route is easily within the range of the A321LR.
The airline currently operates the flight 2x weekly using an Airbus A330-200, so them tripling the number of flights represents a significant capacity increase, even if it is a capacity decrease on a per flight basis.
TAP's A321LR will feature 168 seats, including 16 business class seats and 152 economy class seats. While they haven't officially revealed the business class product, we do know that it's in a staggered configuration. They'll have three rows in a 2-2 configuration, and two rows in a 1-1 configuration.

This leads me to believe they'll have the same staggered configuration they currently have on many of their A330s.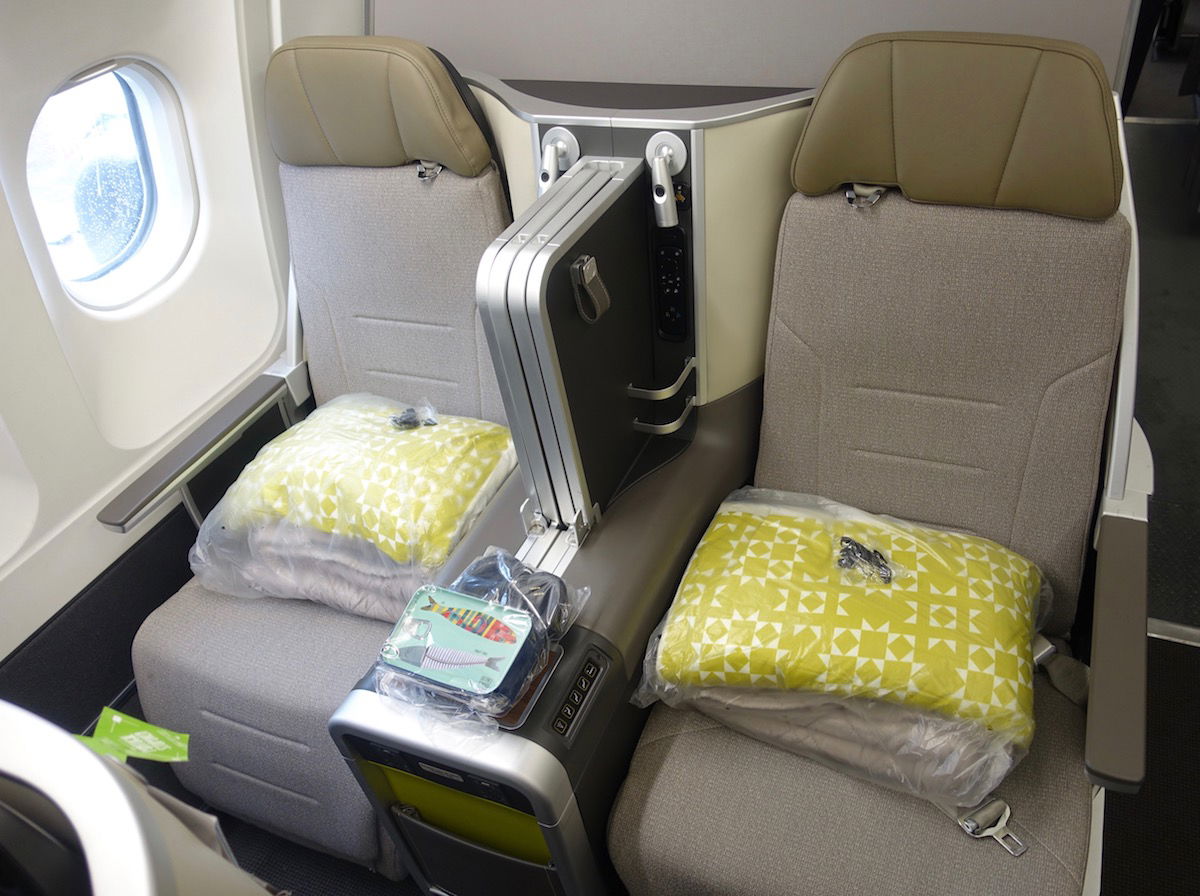 TAP A330 business class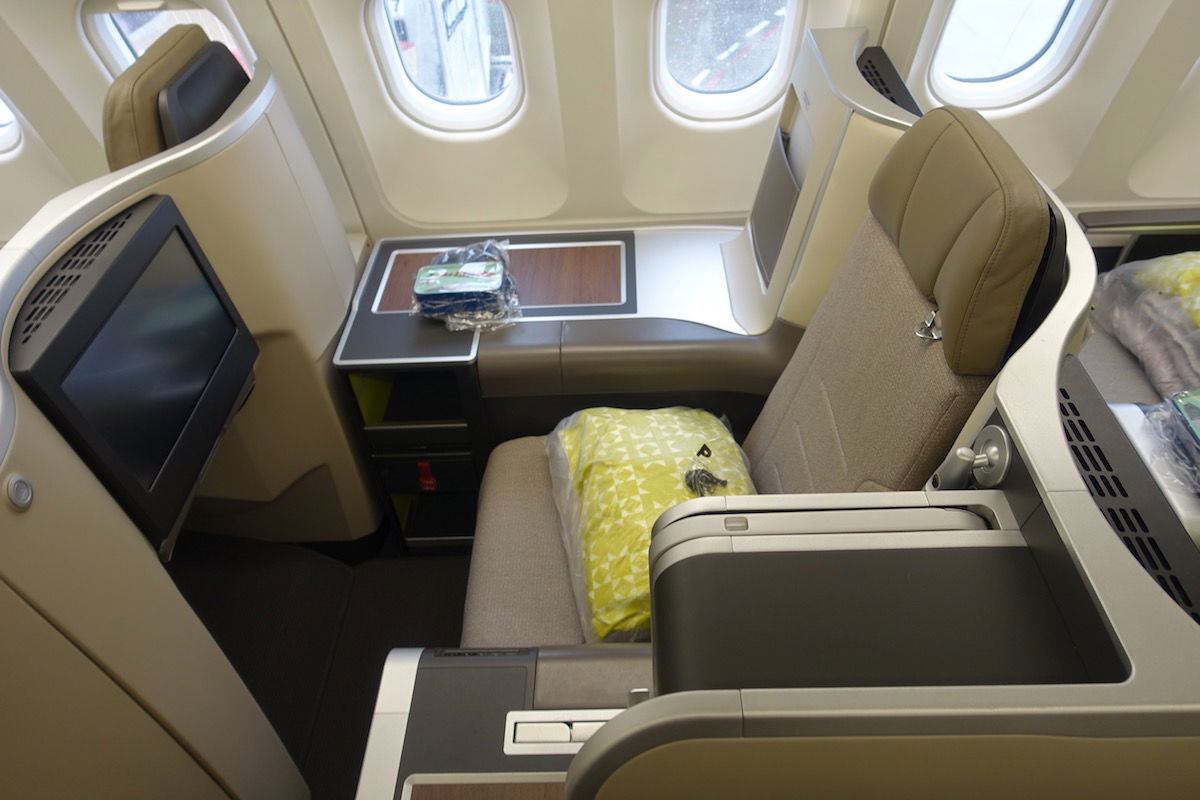 TAP A330 business class
For that matter, their layout on the A321LR seems identical to what JetBlue has in their A321 Mint cabins, as they also have 16 seats in the same layout. This is more or less the same product, except JetBlue has doors at the single seats, which is a cool innovation.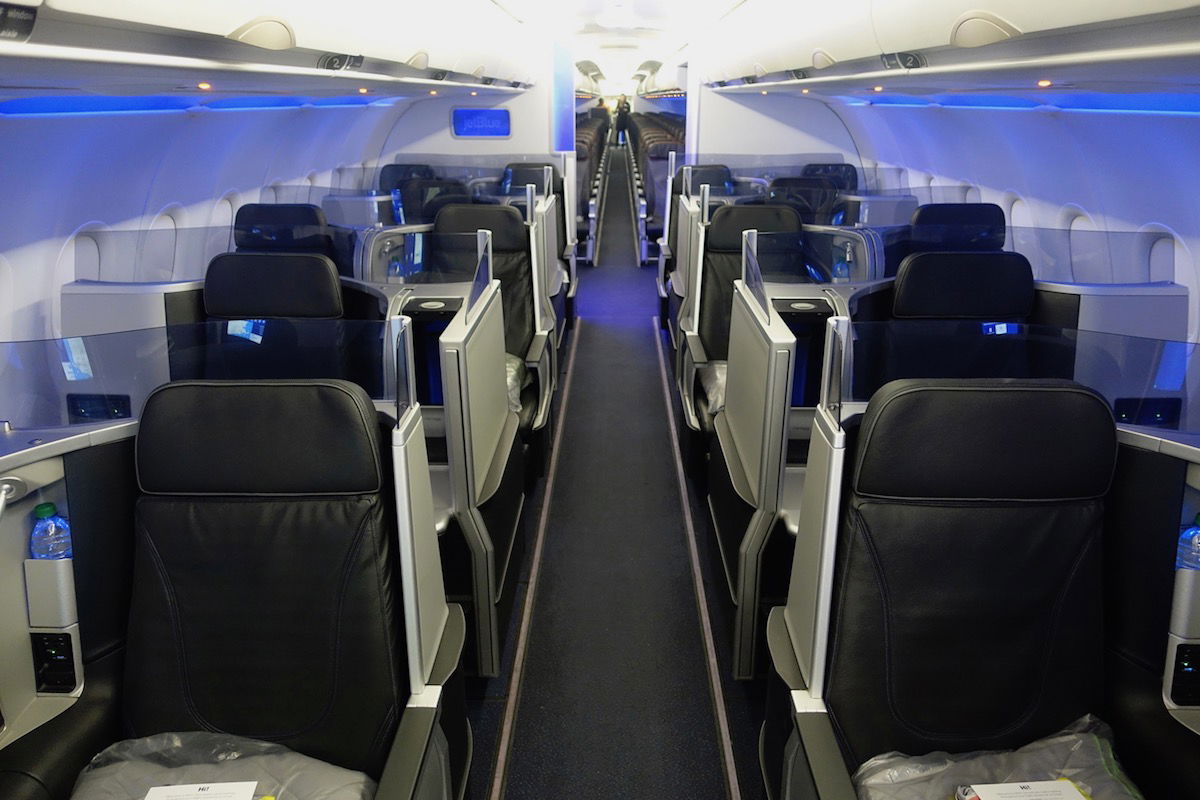 JetBlue A321 Mint cabin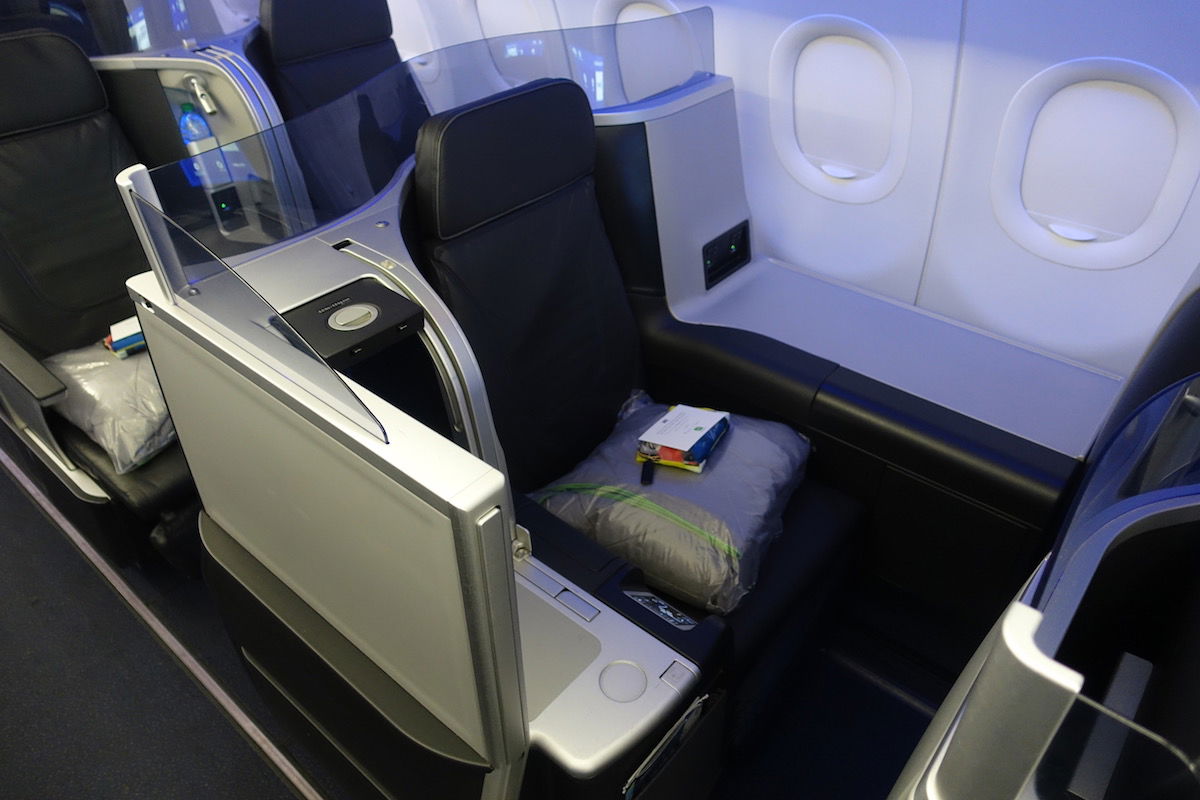 JetBlue A321 Mint seat
Bottom line
TAP seems to have chosen a pretty comfortable layout for their A321LR, so I'd gladly fly one of them on a transatlantic flight.
My guess is that these planes will primarily be used for transatlantic flights, so I'll be curious to see if they use these planes to increase service in existing markets (2x daily A321LRs rather than 1x daily A330), add new markets out of Lisbon, or to expand transatlantic operations out of Porto.