British Airways has been investing quite a bit in their premium product.
Most notably, they've completely overhauled their business class soft product, and I've been really impressed. They've introduced new bedding and food, and this summer they'll be introducing a new business class seat on their A350, which is long overdue.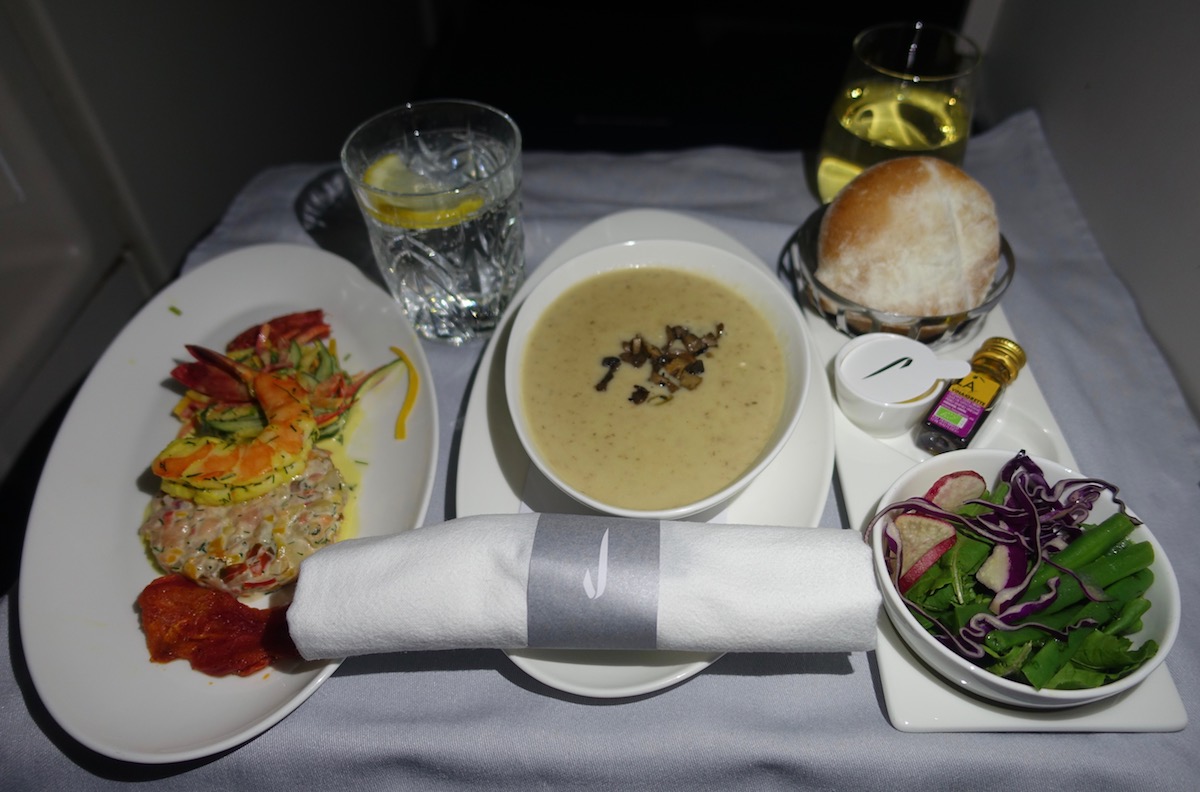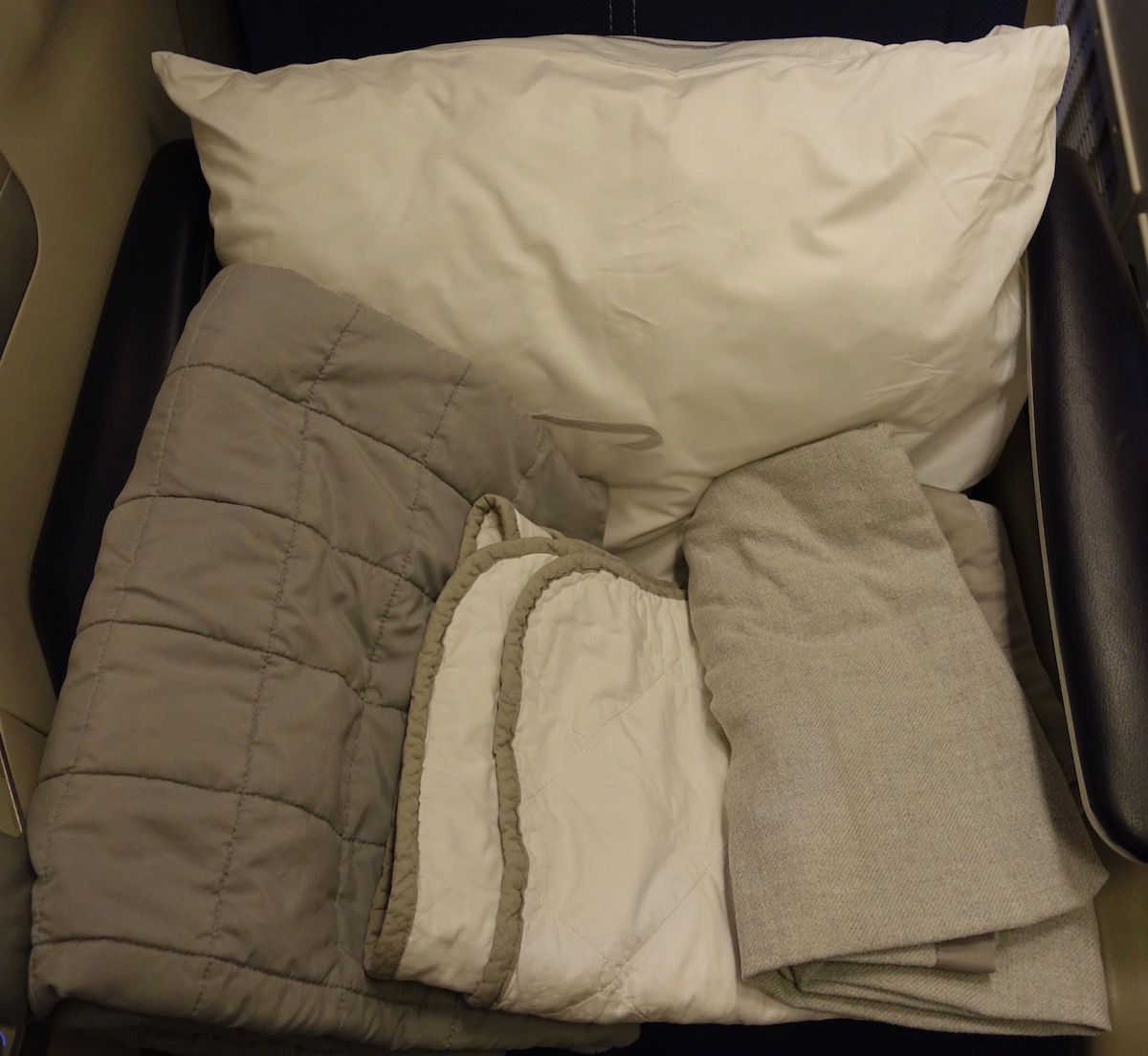 British Airways has already introduced new premium economy seats
Before we get into the news, last year British Airways introduced a new premium economy seat on some of their Gatwick based Boeing 777s. The seats are by no means cutting edge or anything special, though they do feature 50% larger entertainment screens, and six-way adjustable leg, foot, and headrests.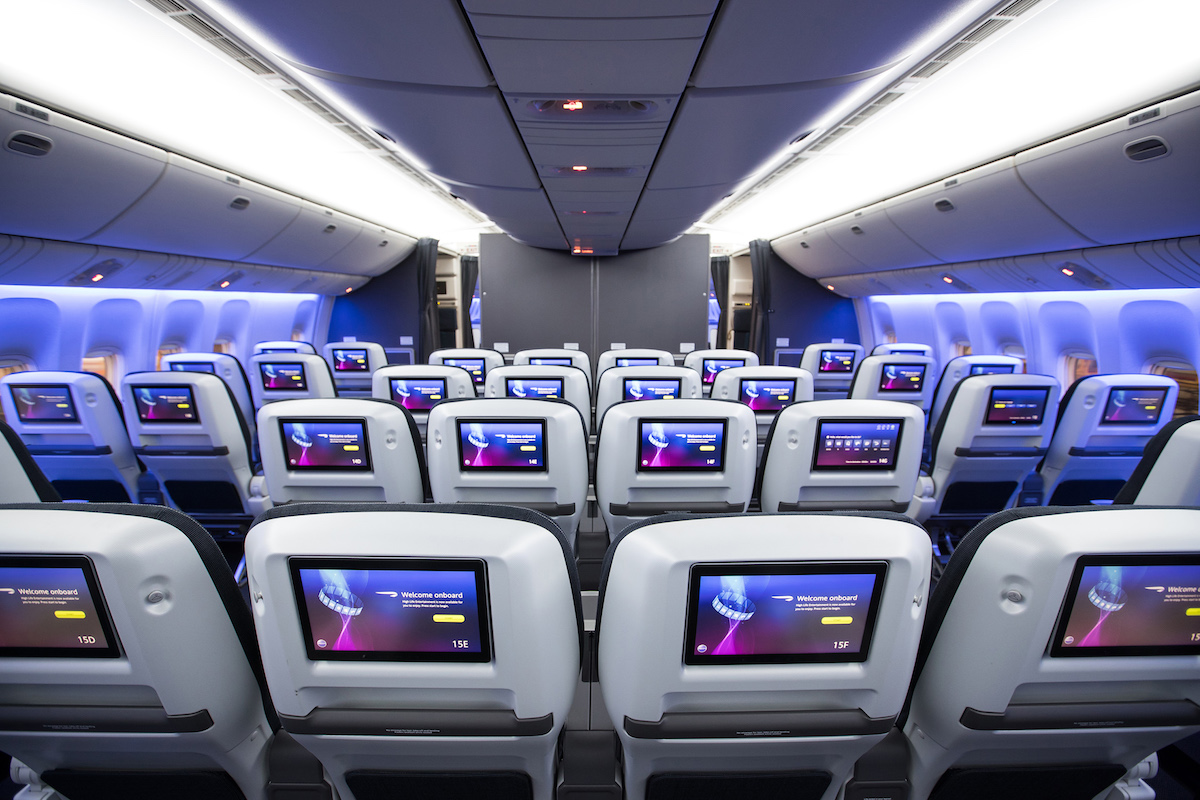 Interestingly as they've done this, they've also greatly increased the number of premium economy seats. For example, on the 777-200s that have been reconfigured, they've gone from 24 to 52 premium economy seats.
This seat will also be available on British Airways' new A350 aircraft, which should arrive in the coming months. Furthermore, other planes should be reconfigured with these premium economy seats as well.
British Airways is improving their premium economy soft product
Now British Airways has announced improvements to their premium economy soft product, which they call World Traveller Plus.
British Airways says that these changes include new amenities, an enhanced service, and an improved dining service.
The airline will be rolling out new menus in premium economy as of February 1, 2019, with a third main meal option and a more substantial second meal later in the flight. Passengers can pre-order their main course in advance, to make sure they get their first choice.
Here's how they describe some of the new menus:
Launch menus, will include braised British beef with roast new potatoes, onion soubise and bourguignon sauce, roasted guinea fowl with braised red cabbage, green beans, roast potato and mustard and chive jus and rigatoni pasta in a creamy garlic and herb sauce with leek, pumpkin and baby spinach.
Furthermore, this spring the airline will be introducing new amenity kits, quilts, and pillows in premium economy.
Here's how British Airways' Director of Brand and Customer Experience describes the changes:
"This latest tranche of our £6.5bn investment is set to improve World Traveller Plus and customers will see a real change to the cabin. In February the new menus will launch, followed in the Spring by the introduction of new amenity kits, quilts and pillows for added comfort and a touch of luxury."
Here's a look at some of the new dishes we can expect in premium economy, along with the menus: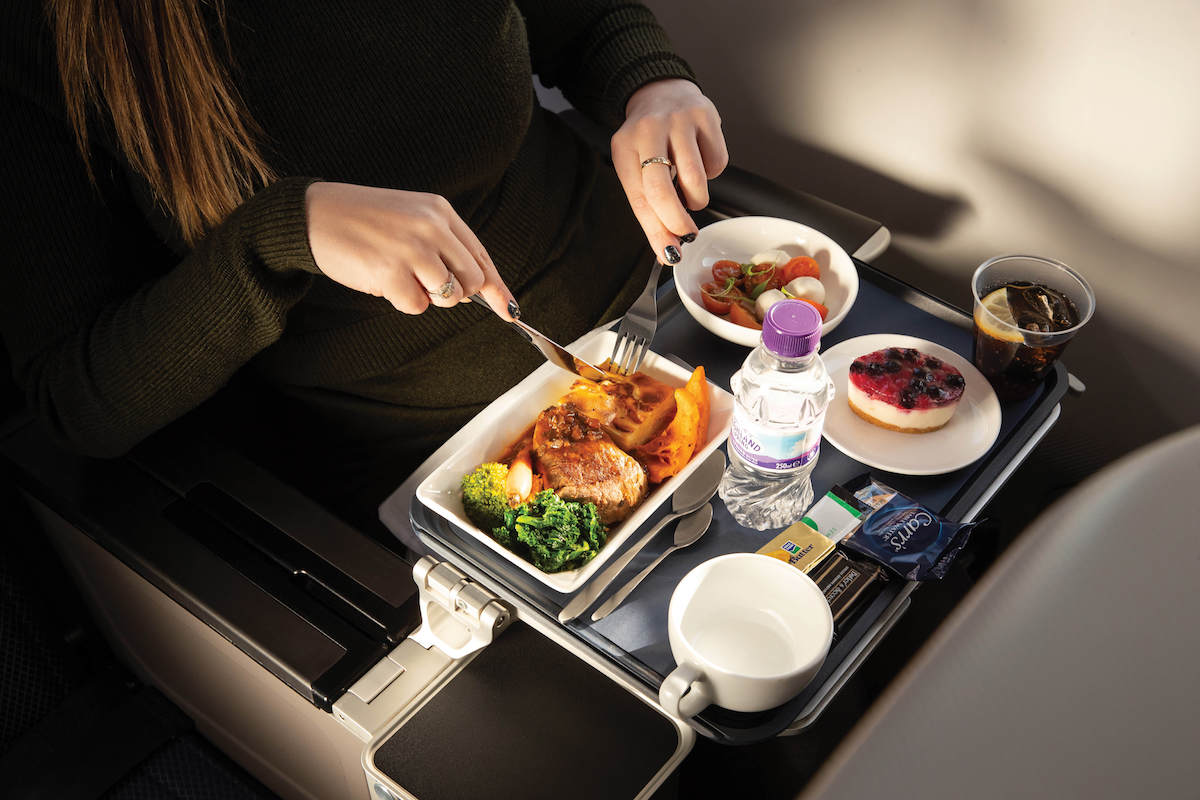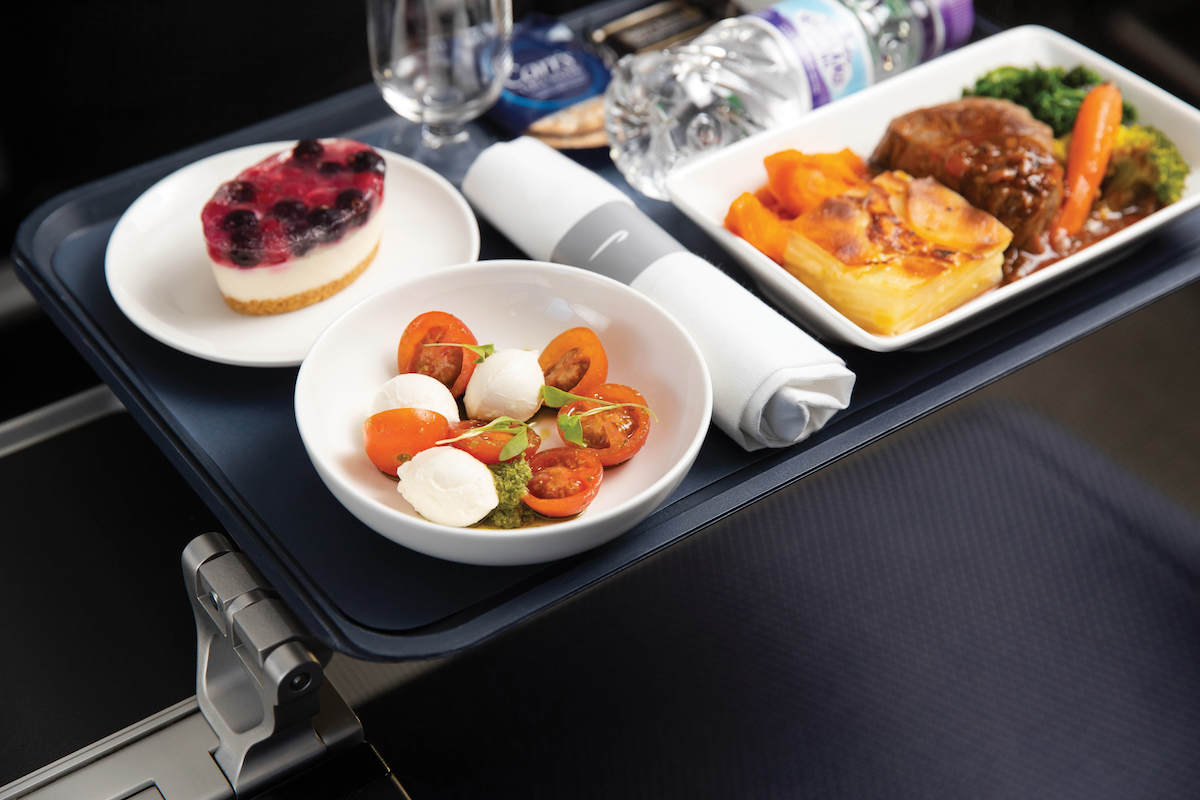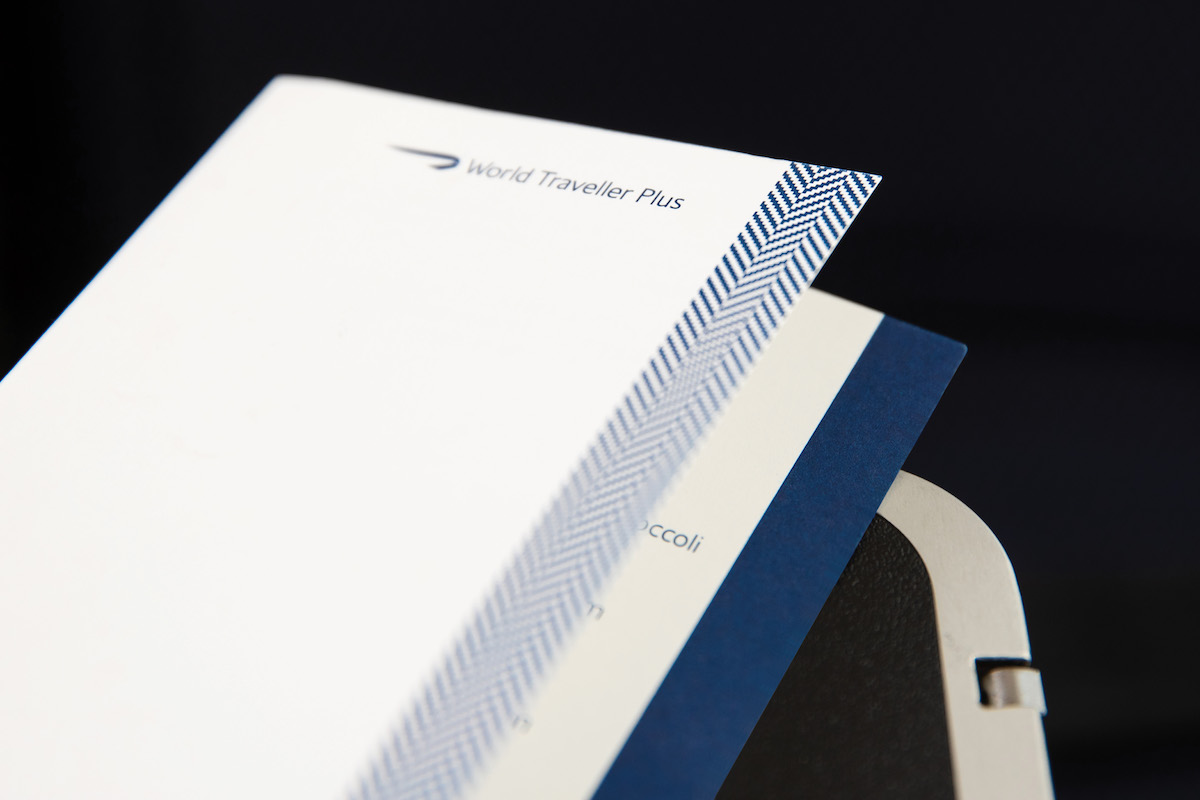 Bottom line
British Airways has nicely been improving their soft product, and in my experience there has indeed been substance behind these changes. While I don't think the new premium economy seat is that good, the improved catering does look like a significant improvement.
Of course it's easy enough to make food look good for media pictures, though the real test will come when the new food is introduced. Then again, they've done a good job with improving food in other cabins, so I expect it will be the case here.
It's also nice that they'll be introducing a second hot meal on longhaul flights, rather than the cereal bar breakfasts they've been serving in premium economy on some routes.