Hello from Bora Bora! This is my first time in French Polynesia, which I've been wanting to visit for a long time, but haven't made it to yet. I've always been curious about how it compares to Maldives (since the two are popular honeymoon destinations on opposite sides of the globe). I'll be sharing my thoughts on Tahiti in a separate post, but big picture I've really been enjoying it.
On the points and travel front, this week La Compagnie announced a new route between Newark and Nice, JAL's CEO took a pay cut over a drunk pilot, changes were announced to the Amex Business Platinum, a new opportunity to experience LAX's Private Suite for under $100 per person availed itself, and more.
With that out of the way, here's a recap of this week on the blog:
Featured Stories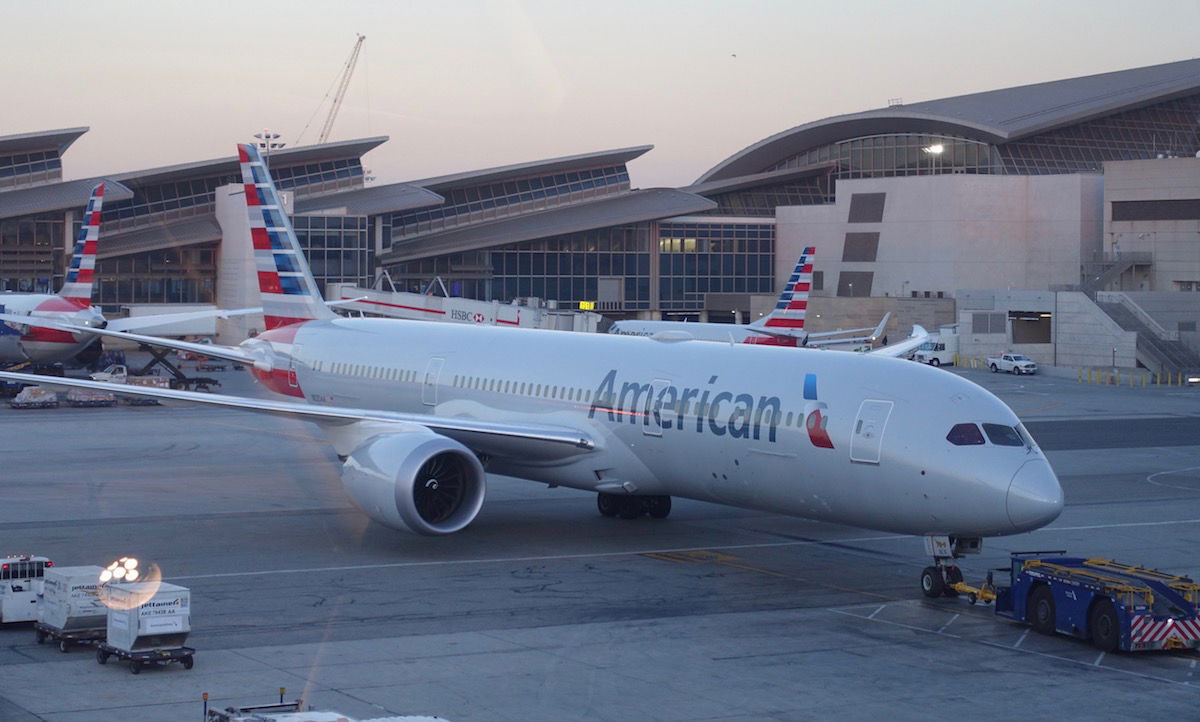 American Airlines is an operational mess. On top of that, I have really bad luck. In the past two months I've taken fewer than 10 flights on American. Of those:
And then there was the issue I had on Tuesday.
---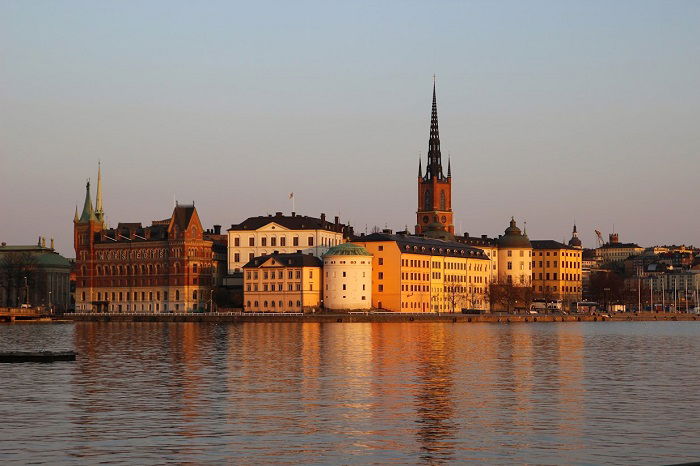 Scandinavia is a fantastic place to originate from if you are looking for cheap business class fares. For a long time Oslo was one of the best places to find cheap Qatar Airways business class fares to Asia and Australia.
Right now, we're regularly seeing great fares from Sweden. There are excellent fares from Stockholm and Gothenburg, Sweden on oneworld airlines to Miami, Florida for as low as £1,039/$1,324 per person, return in business class.
Availability is both good and bad. I'm seeing availability:
In late December
Most days in the second half of April
Most days from mid-June until mid-September
---

TIPS: Earning Miles & Promos
My Strategy For Putting Spend On The Hyatt Credit Card
How The Spark Miles Fits Into My Business Card Portfolio
Amex Business Platinum Annual Fee Increasing To $595
Experience The Private Suite LAX For Under $100 Per Person
The 4 Best Capital One Credit Cards
Delta Is Letting You Pay To Secure Elite Status For 2019
La Compagnie's Nice Flight Now On Sale: $1,200 Roundtrip Fares
The Best Credit Card Duo For Maximizing Your Points
American Selling AAdvantage Miles For 1.77 Cents Each
Radisson Rewards Visa Card Offering 100K Welcome Bonus
New Amex Offer For Hampton Inn & Hilton Garden Inn
Fantastic Oneworld Business Class Fares From Sweden To Miami
Amex Business Platinum Or The Business Gold: Perks Versus Points
Applying For Chase Ink Business Cards: What You Need To Know
TRICKS: Redeeming Miles
Alitalia's HUGE Award Chart Devaluation As Of January 1, 2019
Uh Oh: Delta Introduces Basic Economy Award Tickets
American Adjusts Some Award Costs To Hawaii & Canada
TRAVEL With Ben (Lucky)
Do End-Of-Year "Status Runs" Make Sense? [2018]
Why Do So Many Airlines Struggle With Priority Boarding?
How I Nearly Missed My Flight To Tahiti (Thanks, American Airlines!)
I Got A Porsche Ride From Delta! (And Probably Never Will Again)
Planning An Epic Surprise Birthday Trip For My Dad
Did Travelling Through Egypt Feel Safe?
REVIEWS & Trip Reports
Review: Corona Beach House Miami Airport (Priority Pass Restaurant)
Review: Kenya Airways Business Class 787 New York To Nairobi
Air Tahiti Nui 787 Business Class In 10 Pictures
Review: British Airways Business Class 747 Nairobi To London
Review: Escape Lounge Hartford-BDL
NEWS & Updates
Norwegian Moves From Oakland And Fort Lauderdale To San Francisco And Miami
Japan Airlines President Takes Pay Cut Due To Drunk Pilot
American Will Fly 777-300ER Between Los Angeles & Miami
Mexico's President Dumps Private 787, Will Fly Commercial Instead
Alaska Quietly Devalues MVP Gold 75K Lounge Passes
British Airways Mobile Boarding Passes Now TSA PreCheck Eligible
WestJet's 2018 Christmas Miracle Video
La Compagnie To Fly Between Newark & Nice
China Eastern's New A350s Have Business Class Seats With Doors And An 'Air Living Room'
Emirates And Etihad Fly Together In Formation To Celebrate UAE National Day
Swiss Selling Cheese Fondue In Economy, But…
Have $250K+ To Spare? Celebrate New Year's Eve Twice On A Private Jet
Air Canada's New York LaGuardia Lounge Now Open
A New Way Banks Are Monitoring For Fraudulent Credit Card Use
Amex Centurion Lounge Coming To London Heathrow
Phoenix Likely Getting An Amex Centurion Lounge
Air Italy Will Fly To Los Angeles & San Francisco
Official: Royal Air Maroc Joining Oneworld In 2020
WOW Air Adds Fuel Stop To One US Route
PrivatAir Goes Out Of Business
Qatar Airways Qsuites Coming To Boston
Oneworld Connect: This Is Too Confusing
Ridiculous Lobbying Group Claims Air Italy Expansion "Disrespects Donald Trump"
Melbourne's Second Airport's First International Flight Takes Off
Hotel Des Indes Leaving Marriott/Starwood
Interesting: LOT Polish Will Operate London To Vilnius Flights For The Lithuanian Government
TAP Air Portugal's First US Route To Get A330-900neo
American CEO Doug Parker Lost A Bet… BIG TIME
Kenya Airways Permanently Reduces Service To New York
Is Etihad Considering Eliminating The Residence?
Malaysia Airlines Drops First Class In Favor Of "Business Suites"
American Sends Out Concierge Key Invites
Lisa Vanderpump Doesn't Have A Credit Card
---
I hope everyone has a great rest of the weekend!