We've increasingly seen airlines in Europe modify their business models for short-haul flights, as we've seen some full service airlines introduce a "buy on board" service concept in economy.
While British Airways has added this on virtually all short-haul flights, Swiss has only done so for their short-haul flights out of Geneva. That's the smaller of their two hubs, and it's also an interesting choice, given how affluent Geneva generally is.
Swiss introduced this concept about nine months ago, and it's still going strong — they haven't expanded it, but also haven't discontinued it.
Swiss is doing something that seems pretty cool on the surface. As of December 1, 2018, Swiss is selling cheese fondue in economy on select flights within Europe as part of their winter menu.
Cheese fondue will be available for purchase in economy on flights from Geneva to Athens, Gothenburg, Hurghada, Lisbon, Malaga, Marrakech, Moscow, Stockholm, and St. Petersburg.
The fondue will consist of 50% Vacherin Fribourg and 50% Gruyère cheese, and will be served with bread and can be accompanied by a charcuterie board with dried meats, cured ham, and Gruyère salami.
You can find Swiss' full buy on board menu here.
What's my take? At first I thought "how awesome." There's nothing quite like going to Switzerland and having a big pot of hot cheese for dinner, followed by a big pot of chocolate. #HealthyLiving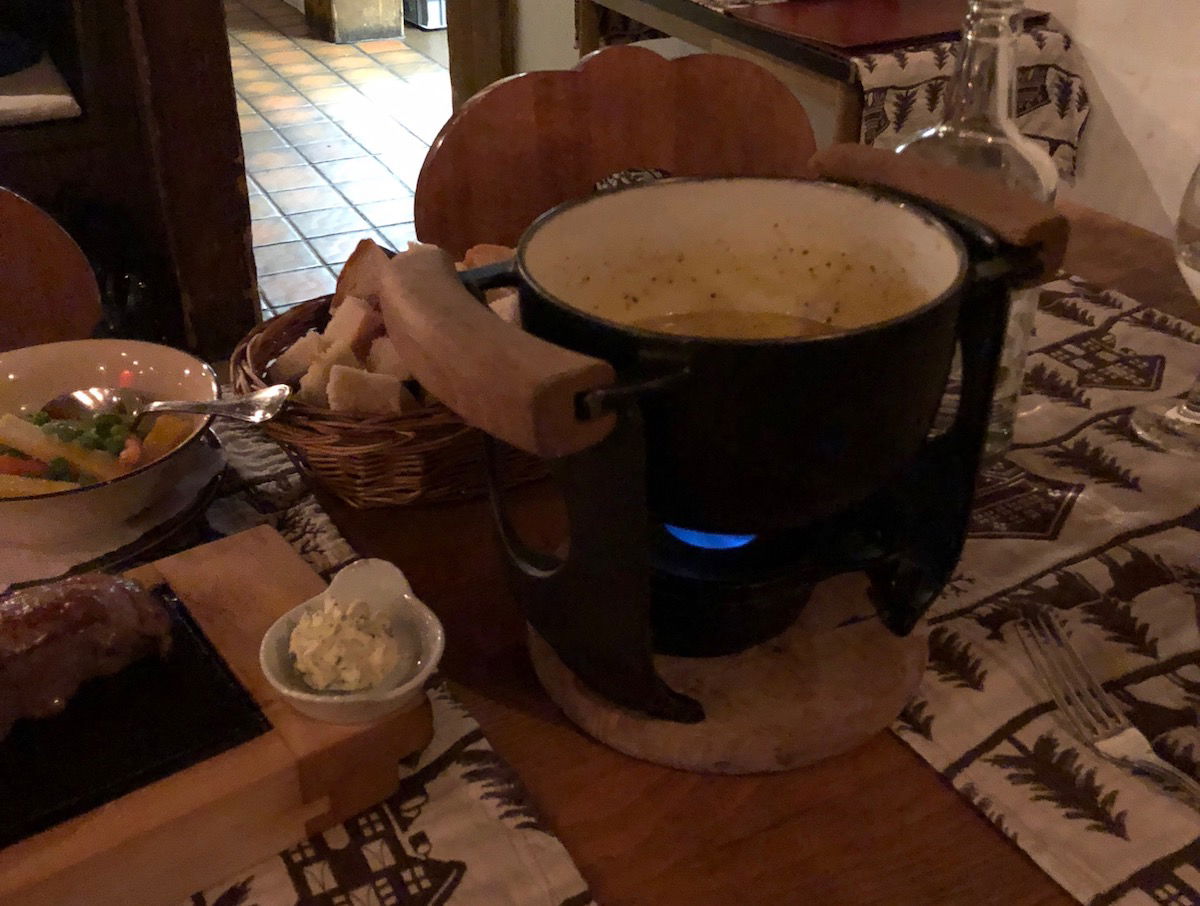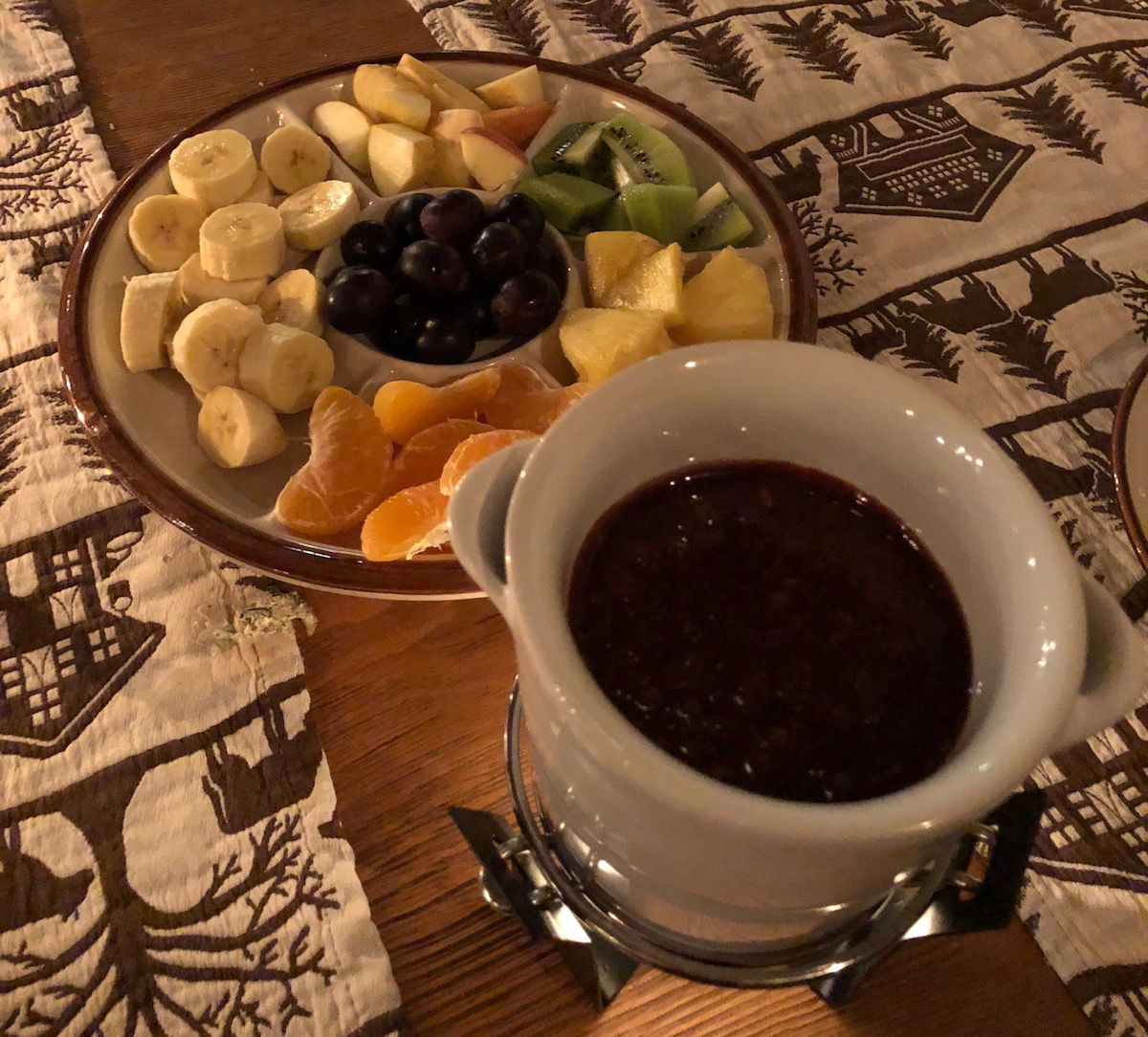 But then I thought to myself "wait a second, this is not only being served on a plane, but being sold in economy… how good can it really be?"
Looking at the pictures from the buy on board menu, it seems like it's being served in a small plastic cup. So it will be pre-heated (obviously), and I question if they're actually melting the cheese, or if it's just the cheese "sauce" that's being heated. They claim they'll serve it hot within 20 minutes, but that doesn't necessarily tell us a whole lot.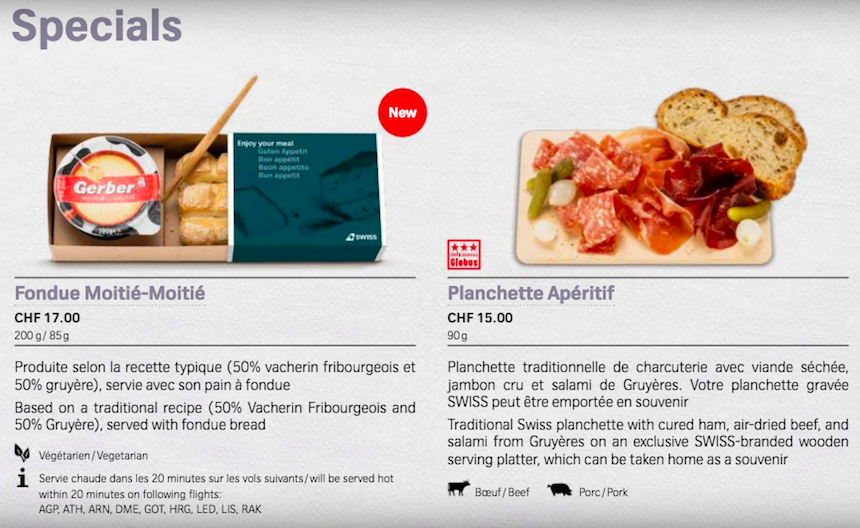 Here's the thing. There are some types of food where even a bad version of the food is good. For example, of course there's a big difference between good and bad Indian food, but even bad Indian food can be pretty good, in my opinion.
Sushi and fondue? Not so much. I'll only have fondue if it's actually excellent, and it seems like they're setting people up for disappointment with this.
So if I were to fly Swiss on a flight where this is offered, I'd probably order it for the novelty, though I wouldn't actually expect it to be good.
What do you think — would you order Swiss' buy on board cheese fondue?