The Partnership for Open & Fair Skies is an obnoxious lobbying group funded by the "big three" US carriers. Their message is basically "subsidies are evil, but only for the 'big three' Gulf carriers."
Alitalia getting bailed out by the government for the umpteenth time? That's cool.
Saudia being every bit as government subsidized as Emirates, Etihad, and Qatar? We'll turn a blind eye to that.
Delta literally investing and buying a stake in China Eastern, which is majority owned by the Chinese government? That's cool too!
But when it comes to Emirates, Etihad, and Qatar, they like to remind us that these airlines are evil, and that this is also the region of 9/11.
As predicted, the "coalition" is on the offense again
Yesterday Air Italy announced that they'll be launching nonstop flights from Milan to Los Angeles and San Francisco. This is fantastic news, as there's not a single nonstop year-round flight between California and Italy. Not one.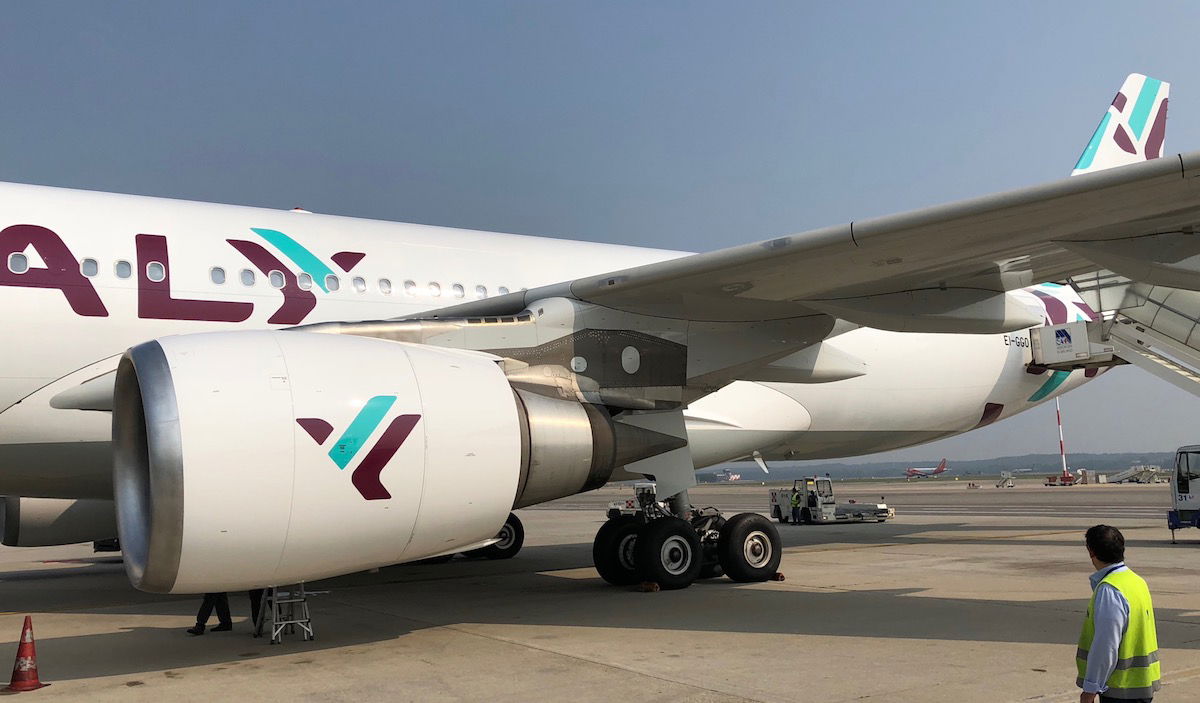 Alitalia seasonally flies from Los Angeles to Rome, but that's it.
Make no mistake, this is good for consumers. Period.
But that's not this lobbying group is saying:
"With the announcement of new routes from Air Italy to the U.S., fueled by money from Qatar Airways, the government of Qatar has demonstrated a stunning lack of respect for President Trump and Secretary of State Pompeo. Qatar Airways has received over $25 billion in documented subsidies from its government owner, in violation of the Open Skies agreement with the U.S. When the Trump administration negotiated an agreement with Qatar earlier this year to protect American jobs and restore fair competition to international aviation, the Qatari government agreed that its state-owned airline would not launch future 'fifth freedom' flights to the U.S. By exploiting its investment in Air Italy to create a loophole and dodge this pledge, Qatar has violated this agreement and the trust of the United States. What is now clear is that Qatar Airways has no intention of playing by the rules and of working cooperatively with the American government. We expect the Trump administration will take strong action and stand up for American workers in response to these violations."
This argument is just so ridiculous. Earlier this year the US and Qatar reached an agreement regarding their Open Skies debacle, where they agreed to the following terms:
Within one year, Qatar Airways will release audited financial statements in accordance with internationally-recognized accounting standards, and within two years they will disclose any transactions with other state-owned entities, such as caterers or other companies that support airline operations
A side letter states that Qatar's civil aviation authority is "unaware of any plans by Qatar Airways to start fifth freedom flights;" note that Qatar Airways doesn't say they won't, just that they don't have any plans to as of now
So the claims by the Partnership for Open & Fair Skies are so dishonest and ridiculous:
Qatar Airways never said they wouldn't add fifth freedom flights to the US, but rather said they were currently "unaware of any plans"
That doesn't include Air Italy, an Italian airline that has long flown to the US, and in which Qatar Airways doesn't even own a majority stake
Qatar Airways announced their intentions to invest in Air Italy in 2015, and they made it clear they were doing so with the intention of greatly expanding the airline.
If this was such a big point of concern, shouldn't the agreement have specifically limited growth for airlines in which Qatar Airways has invested? There's not a single such provision in the agreement.
What Ted Cruz & and his colleagues say
The press release also talks about how 11 senators, led by Ted Cruz, sent a letter to the Secretary of Transportation, Secretary of State, and Secretary of Commerce, raising concerns about the way in which Qatar Airways is "abusing" their Air Italy investment.
I love how the letter talks about this, in relation to their routes to New York and Miami:
"Air Italy's entry into this crowded market appears consistent with Qatar Airways pattern of adding subsidized capacity in markets where demand is already well-served."
I'm curious, does this also apply to Los Angeles and San Francisco, which are markets that are unarguably not well-served from Italy?
Then there's this:
"Without funding from Qatar Airways, Air Italy would be unable to launch its new service, just as Qatar Airways would not be viable without direct support from the Qatari government."
Let's play a fun fill in the blank game.
"Without funding from the Chinese government, China Eastern would be unable to…"
"Without funding from the Italian government, Alitalia would be unable to…"
The list goes on and on.
Bottom line
The dishonesty and inconsistency of these US airline lobbying groups is mind-boggling.
Don't get me wrong, Qatar Airways is government subsidized, and Air Italy wouldn't be in the position they're in now without them. But if we're going to take a hard look at subsidies, let's be more consistent.
Why are we tolerating Alitalia, and Saudia, and China Eastern, and a countless number of airlines? And what about subsidies at US airlines, which are very common (airport subsidies, essential air service subsidies, and more)?
No matter how you slice it, these new Air Italy routes are great news for consumers. They're the first year-round nonstop flights from California to Italy. Yet somehow we're supposed to sympathize with the big three US airlines, which keep trying to charge more for less.
And obviously this is a lobbying group and their job is to suck up to politicians, but suggesting that this Air Italy route shows a "stunning lack of respect for President Trump" sure is something…
Speaking of which, we're talking about new routes to California. Isn't this lobbying group basically just doing marketing work for Air Italy by suggesting booking the route disrespects Donald Trump?