This sure is a strange move. Malaysia Airlines presently has first class on 12 aircraft, including six Airbus A350s and six Airbus A380s.
Their A380s each have eight first class seats, spread across two rows in a 1-2-1 configuration.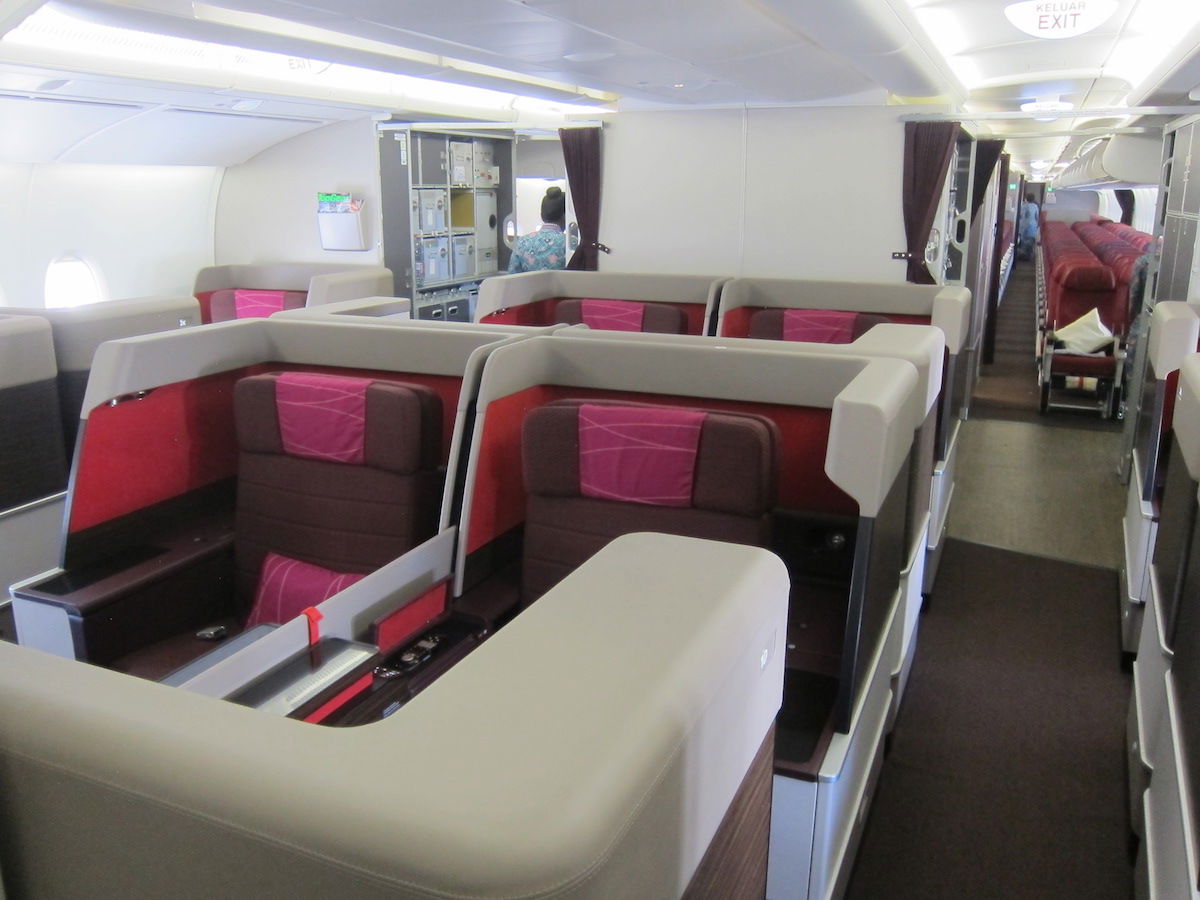 Meanwhile their A350s each have four first class seats, spread across a single row in a 1-2-1 configuration.

Well, Malaysia Airlines has revealed that they're dropping first class throughout their fleet… sort of… but not really.
Malaysia Airlines rebrands "first class" as "business suites"
As of December 12, 2018, Malaysia Airlines is rebranding their first class as business suites. This applies to both their A350s and A380s.
So, what's changing when it comes to the passenger experience? Absolutely nothing. Malaysia Airlines says they'll maintain exactly the same service, food, drinks, lounge access, and everything else as they currently have. Literally nothing is changing… other than the name.
Why is Malaysia Airlines eliminating first class (in name)?
Malaysia Airlines' logic here is truly bizarre. Malaysia Airlines' head of customer experience tells AusBT the following:
"We realise that with the recent economic situation a lot pf people have moved away from first class, and a lot of corporate passengers now have the limitation of not flying first class (due to) corporate policy, so we want to cater to that market and open it up."
So essentially it sounds like they're trying to do this to allow travelers to trick their corporate travel policies. But here's the thing — Malaysia Airlines will continue to use first class fare codes for business suites, which includes F, A, and P.
Apparently Malaysia Airlines plans to lower the price of first class with this rebranding as well. The price for the new business suites will allegedly be about halfway between their current first class fares and current business class fares.
What does make sense…
The truth is that there's not really sufficient demand for Malaysia Airlines to have first class. Business class on Malaysia's longhaul flights is often sold out, and that's largely because they have very attractive fares. However, first class is pretty consistently empty, in my experience.
There's no denying that the airline should get more creative with trying to upsell to first class for a reasonable premium. However, I'm not sure why that needed to come in the form of rebranding the cabin as business suites.
Bigger picture, Malaysia's markets just don't seem to have a need for first class, given that it's not selling. Yet they still took delivery of A350s with first class. My guess is that this may have been more due to government demands than anything else, though.
Bottom line
Malaysia Airlines' logic for rebranding first class as business suites is bizarre. Are they really encouraging corporate travelers who aren't allowed to book first class to try and deceive their company with this, even though the product will continue to book into the "F" fare class?
This also creates a lot of confusion when it comes to branding. Will the Malaysia Airlines first class lounge in Kuala Lumpur be renamed the Malaysia Airlines business suites lounge?
This solution is certainly attempting to address an issue the airline has, which is that they're not selling first class well. However, I don't feel like this will make it better.
What do you make of Malaysia rebranding first class as business suites?