While LAX has a lot of great lounges (like the Qantas First Class Lounge, American Flagship First Dining, etc.), the most exclusive space in the airport isn't even in one of the terminals.
The Private Suite LAX
The most exclusive "lounge" at the airport is The Private Suite, which is a completely separate facility where you can relax before your flight, and then you clear security and immigration in private, before being driven to your plane in a BMW 7-Series.
I had the chance to experience The Private Suite last year, and wrote a full review.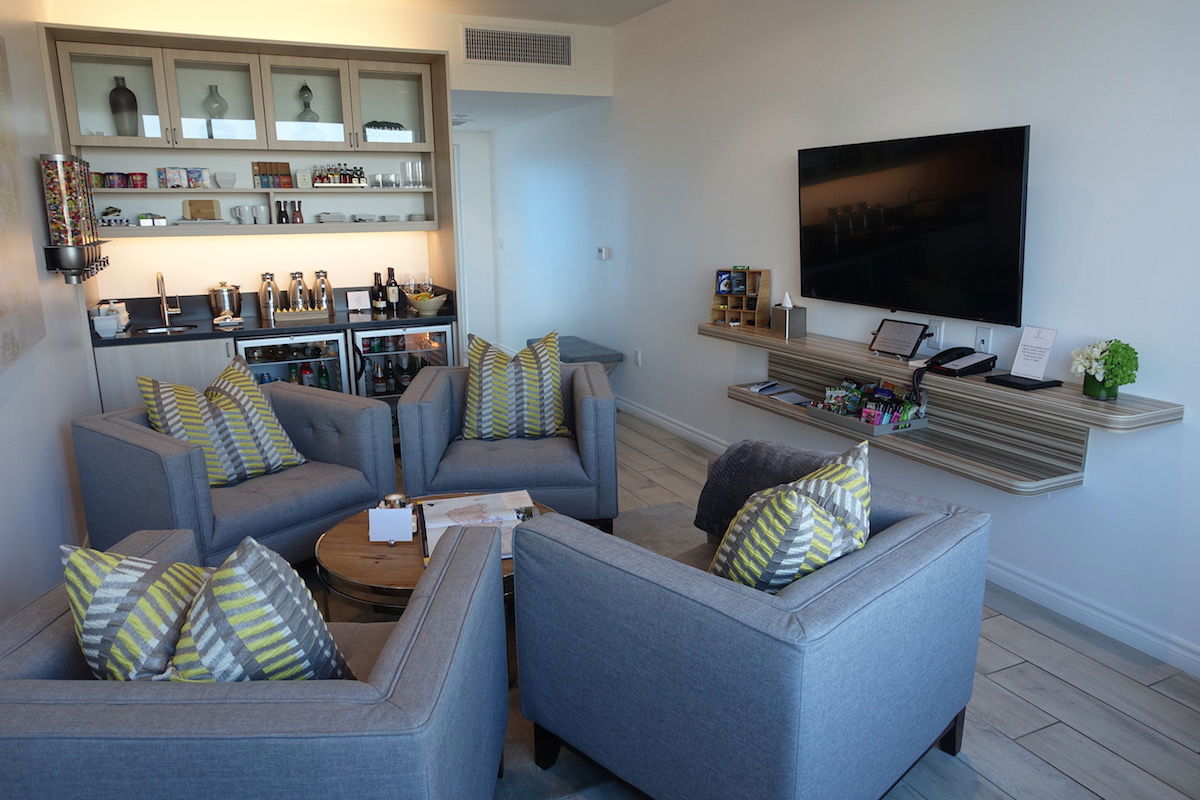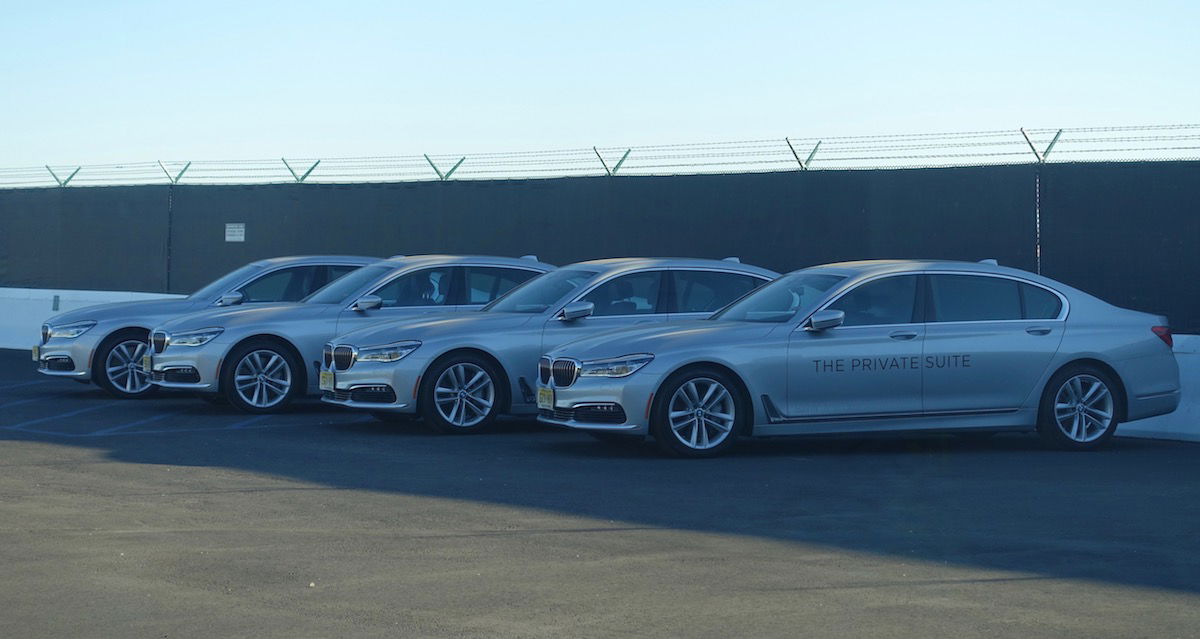 Here's what the pricing is like for this service: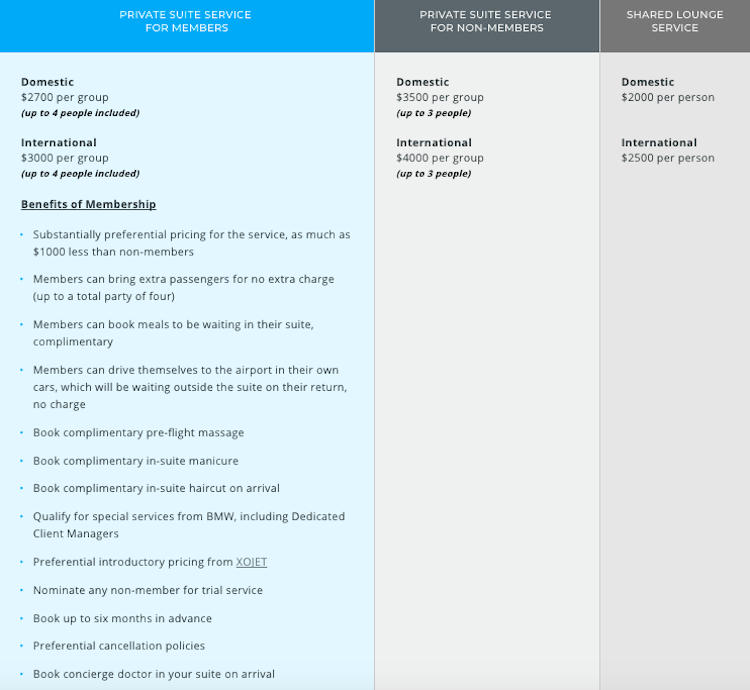 There's no doubt the experience is impressive, in the sense that you'll be brought onto the plane having walked just a few dozen steps, and having interacted with at most a few people (the people escorting and driving you, and TSA officers at the dedicated facility).
I've wondered how big the market is for something like this. There are a lot of very rich people in LA, but the catch is that this is of limited use to those flying private, since they don't have to wait for flights. How many people are willing to spend thousands of dollars per flight to make commercial flights more enjoyable?
I predicted at the time that they'd come up with some creative partnerships, and that's exactly what happened this May. United announced a partnership with The Private Suite, where passengers on select routes could pay to access The Private Suite at a discount. They received a discounted fee of $1,250 per person for a domestic flight, and $1,495 per person for an international flight.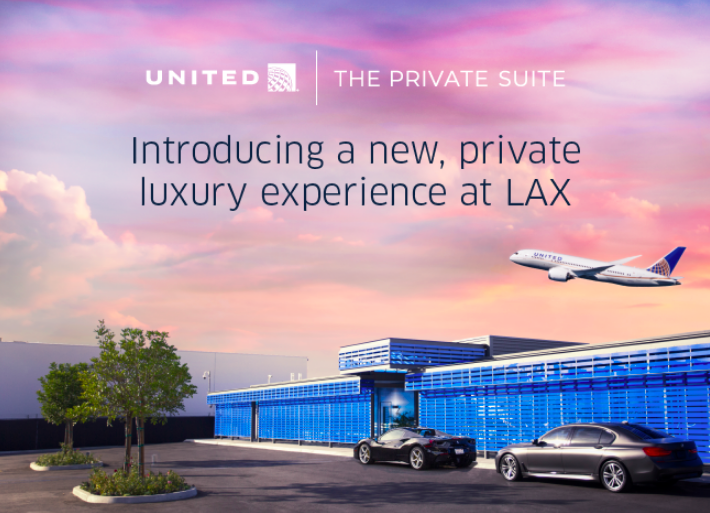 The Private Suite is now MUCH cheaper
Well, now The Private Suite has a new promotion for United flyers, as noted by Benji Stawski. As part of this partnership:
The Private Suite is now open to passengers traveling on all United flights
First time users can experience The Private Suite for just $375 one-way or $700 roundtrip for domestic flights, or $500 one-way or $900 roundtrip for international flights, and that's for a party of up to four people
The only catch is that this is for The Private Suite's shared lounge, rather than a private suite. The shared lounge is essentially double the size of a private lounge, though I can't imagine it's generally going to be very crowded.
You still get all the food and drinks you'd otherwise get, and you still get access to the private security checkpoints. You'll also be driven to the plane, though it's possible it will be a shared ride (though it seems highly unlikely that multiple parties will be taking the same flight, so I think it's unlikely it would be shared).
If you ask me, this actually puts The Private Suite into a price range that I'd consider to be reasonable, as you're paying less than $100 per person.
What does this say about the service?
From the beginning I've said that the pricing just seems outrageous, though a lot of people said I was wrong. Hopefully we can now all agree, because under $100 per person is a long way from where they started.
I still think their pricing model is off. Sure, there's value in getting people through the door and having them experience the service firsthand. But if the first visit is essentially over 90% off, then it's unlikely you'll get any repeat clients from that service. It's like offering people a $25 Chili's gift card to test drive a Rolls Royce.
It's one thing if the price the second visit is double, but potentially 10x as much? That just seems silly.
The funny way The Private Suite describes this
This quote from The Private Suite's co-founder and COO sure is interesting:
"As you know, the service is far more expensive than United's offer to its customers. United is subsidizing the entire cost for their passengers because they believe in the service, and want to give something great to their customers."
It's understandable that The Private Suite wants to continue to make it sound exclusive, but this is downright laughable. So previously the cheapest price for a party of three was $3,500 (and this is for a part of up to four). Do they really expect us to believe that United is paying The Private Suite $3,000+ in cash just so a basic economy customer can use the lounge? Scott Kirby would sooner sacrifice his bonus!
It's a good marketing technique, though.
Bottom line
The Private Suite is a really cool experience, and if there's an airport where there's a market for it, LAX is it. However, the pricing has always seemed a bit off to me, and the fact that they're now selling access for $375 for a party of four tells me I'm not that far off.
If you're flying out of LAX and looking to splurge, this introductory price could most definitely make sense, in my opinion. To book just email [email protected].
Does anyone plan on experiencing The Private Suite at the cost of $375 for up to four people?