Update: Read my full Air Tahiti Nui Business Class 787-9 Los Angeles To Papeete review.
Hello from Tahiti! Ford and I are vacationing here for a bit, though the primary motivation for booking this trip initially was to fly Air Tahiti Nui's brand new 787, which just entered commercial service last month.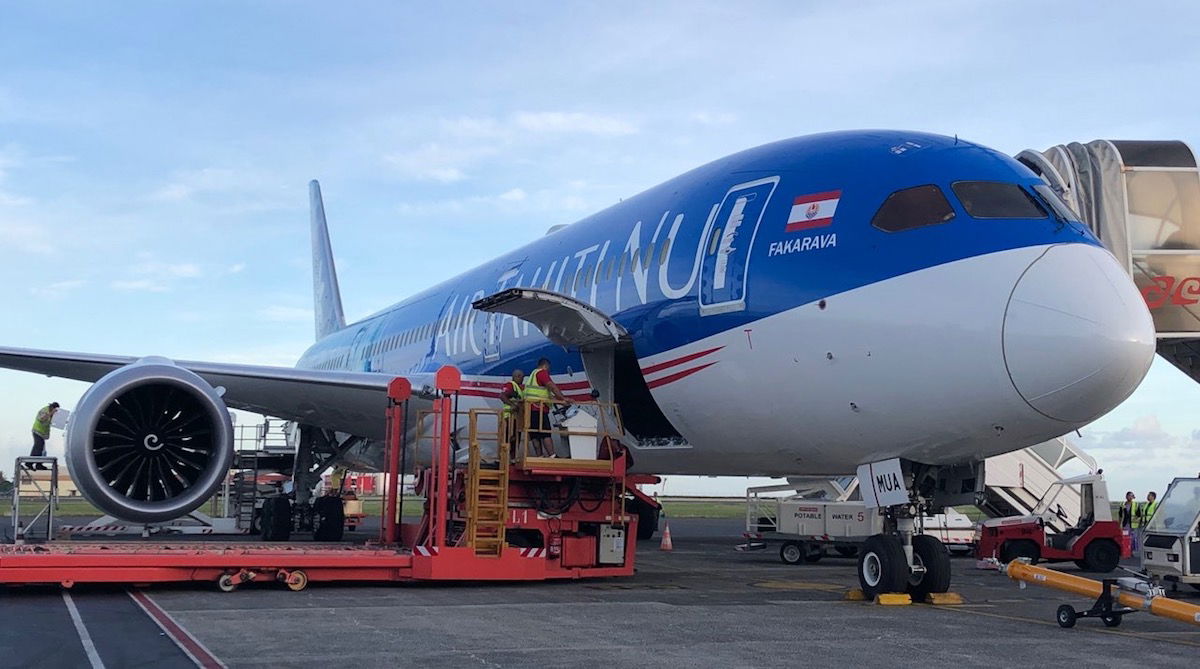 The airline is in the process of replacing their fleet, as they're going from a fleet of four outdated A340s, to a fleet of four brand new 787s. I've reviewed Air Tahiti Nui's A340 business class once before between Los Angeles and Paris, though now had the chance to fly the new 787 between Los Angeles and Papeete.
Air Tahiti Nui's 787s feature a total of 30 business class seats, spread across five rows in a 2-2-2 configuration.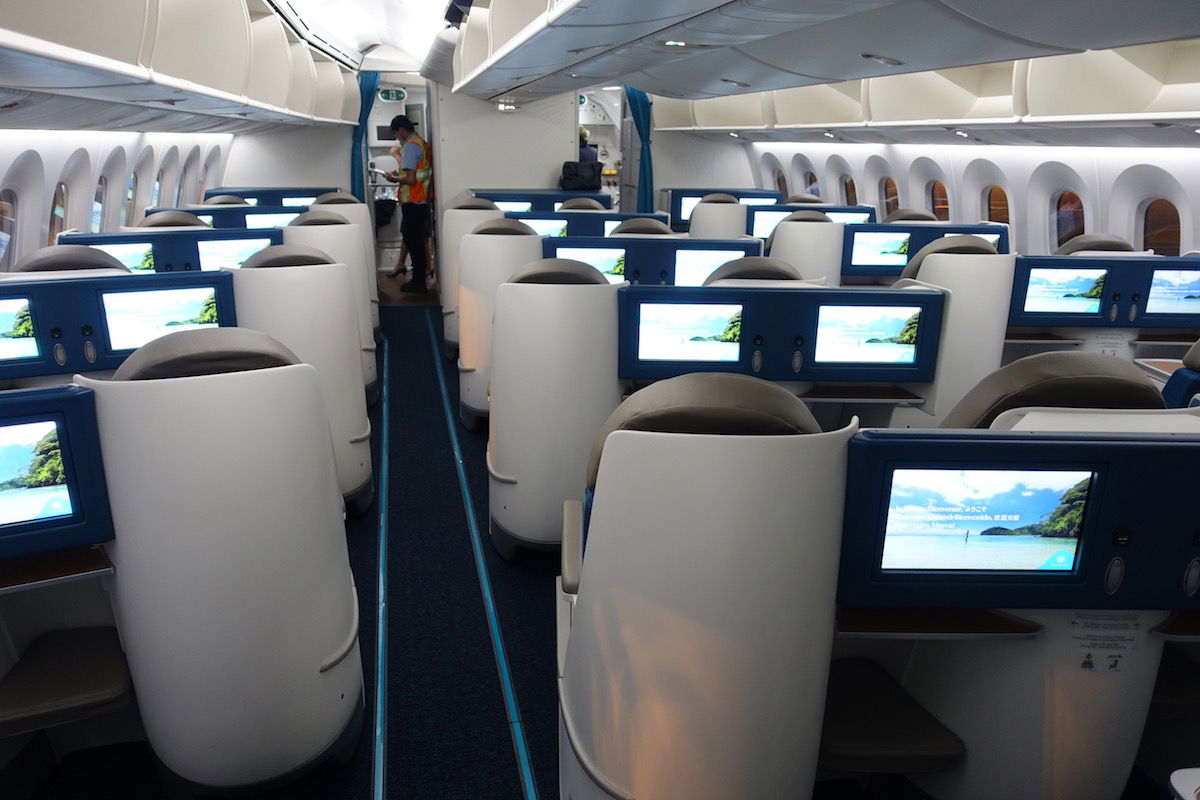 They're using the B/E Aerospace Diamond seat, which is fully flat and slightly angled towards the fuselage to maximize space. While not a cutting edge hard product, the fact that the plane has pairs of seats makes sense, given that most people in business class were couples.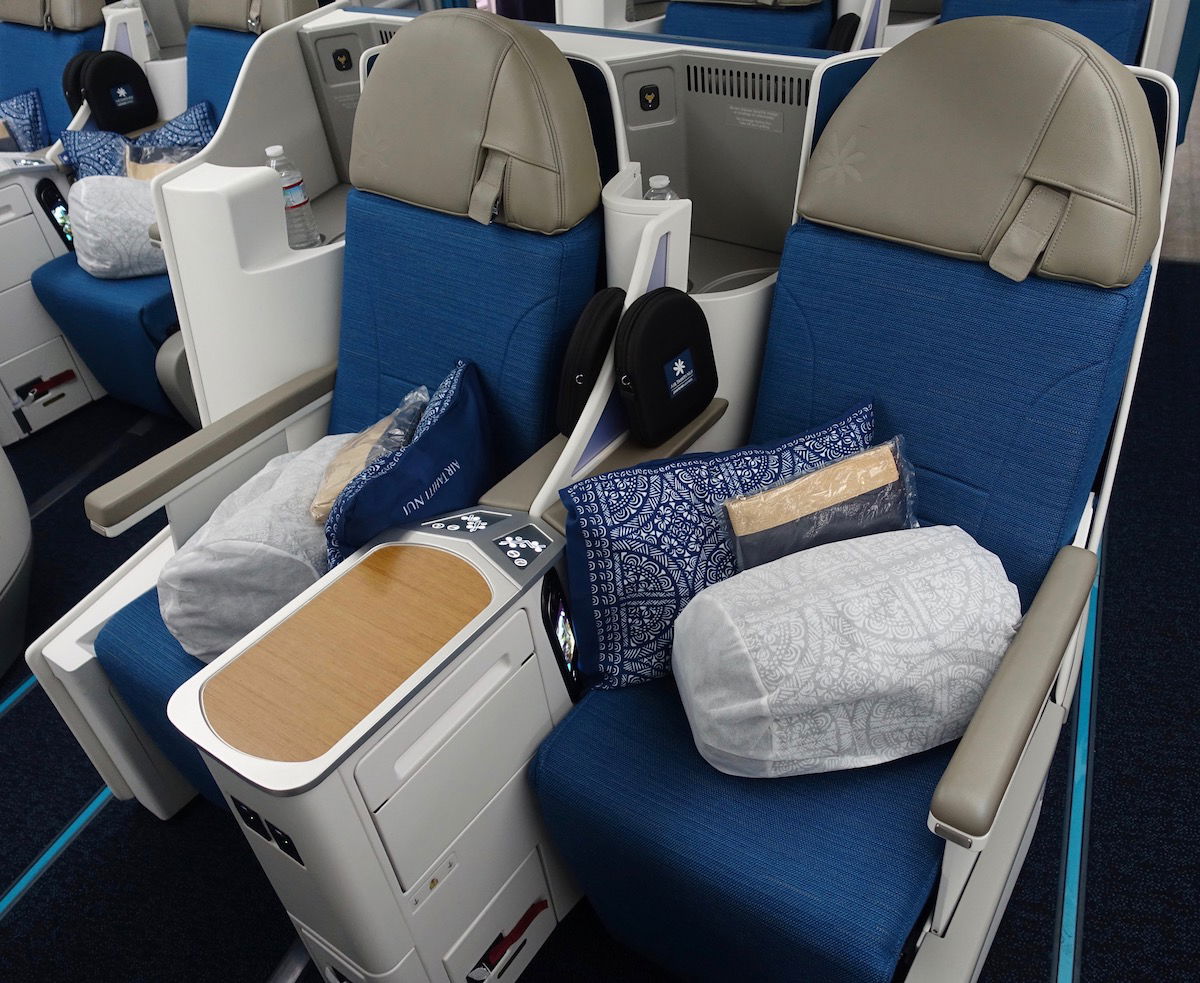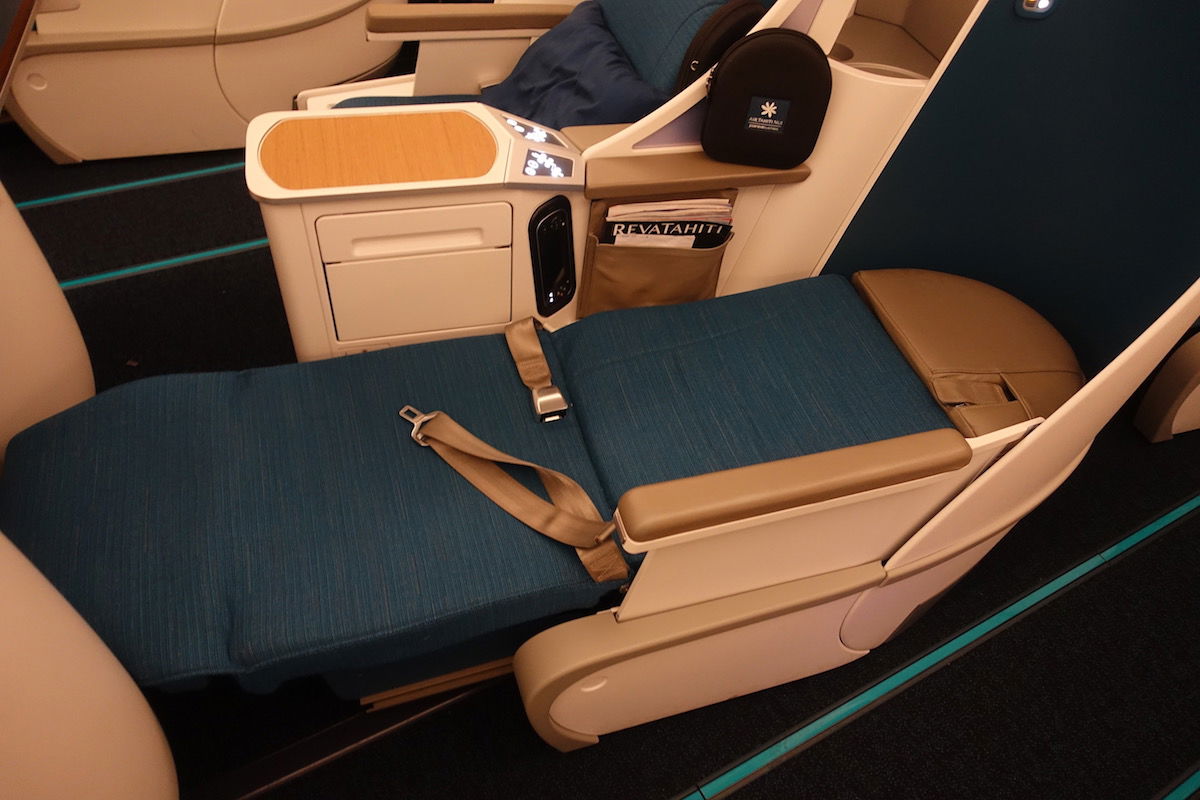 I love the cabin finishes Air Tahiti Nui chose, which seem appropriate for the airline.
Each passenger received a pillow and blanket. The pillow was nice and thick, while the blanket was massive and warm. I'd much rather they have a simpler blanket, because I almost had a hard time getting comfortable with it. The below picture doesn't do justice to just how big it was.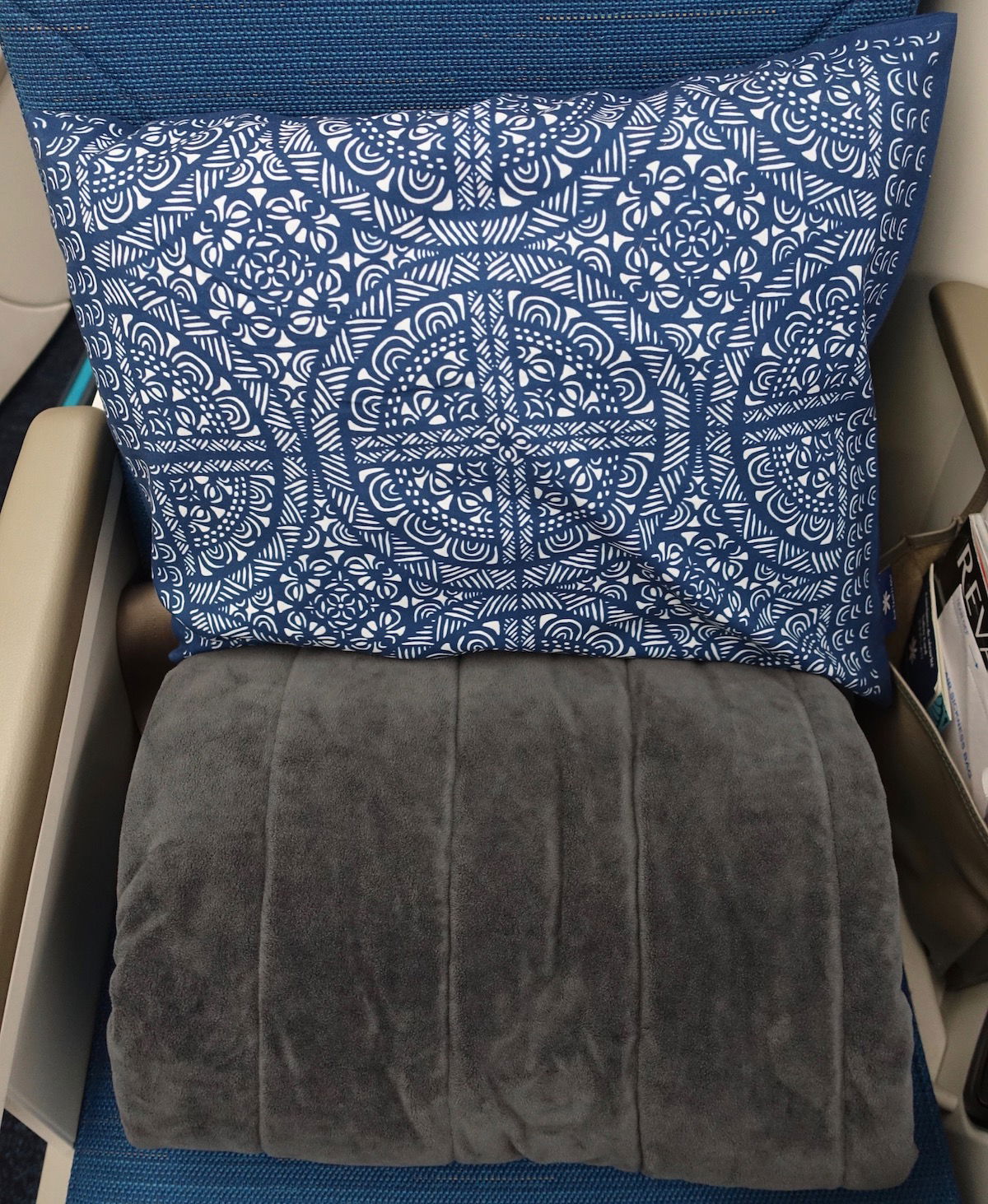 Each passenger also received an amenity kit, which was really well stocked.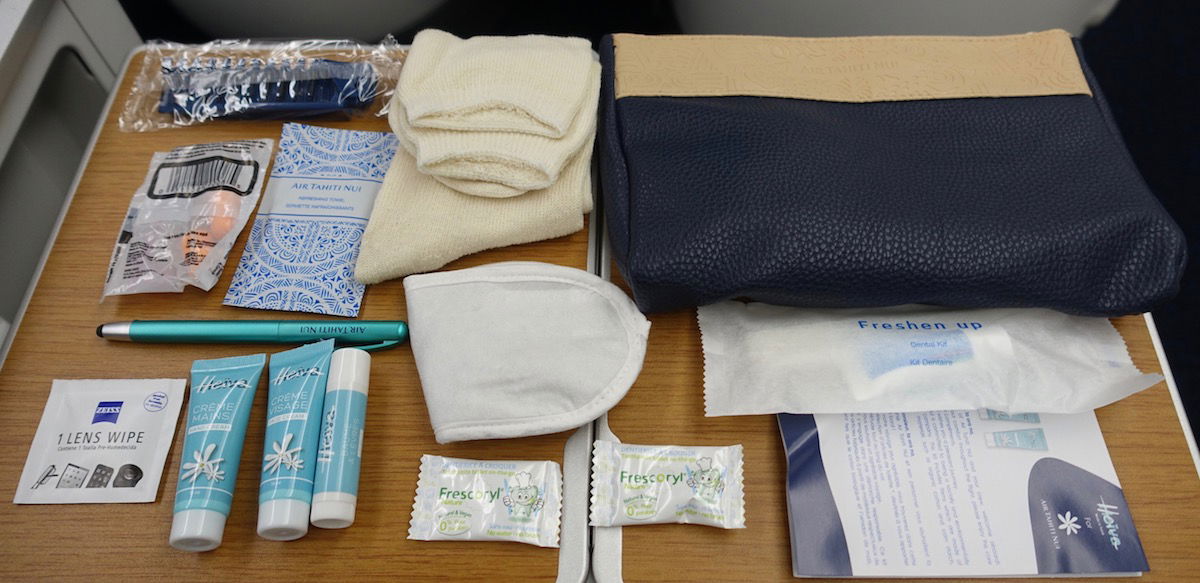 Air Tahiti Nui's meal service on this short 7hr50min flight is well thought out. After takeoff there's a cold meal served on a single tray, which is great, given the 11PM departure and short flight time.
This included a nicoise salad, cheese, fresh fruit, and creme brulee. Most people skipped this altogether, but I thought it was a nice, quick option, and it tasted good.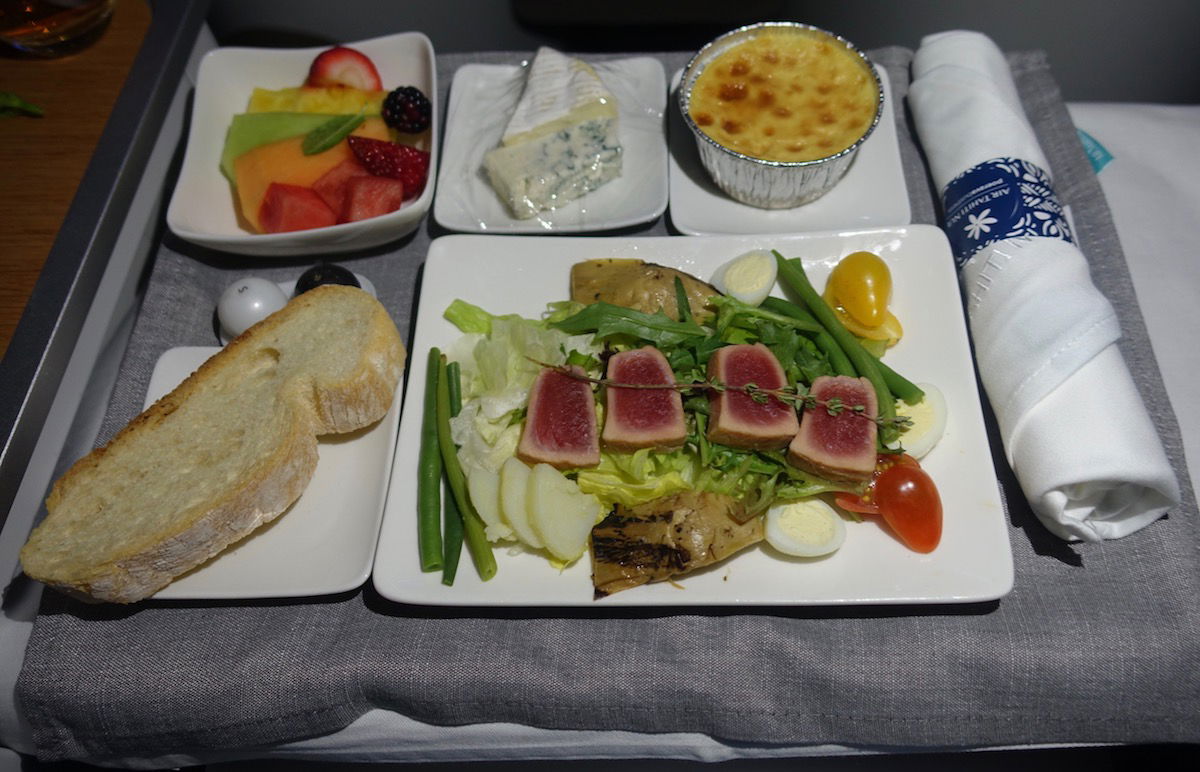 Then before landing there was a hot breakfast. This came with a starter of fruit and yogurt, along with a selection from the breadbasket.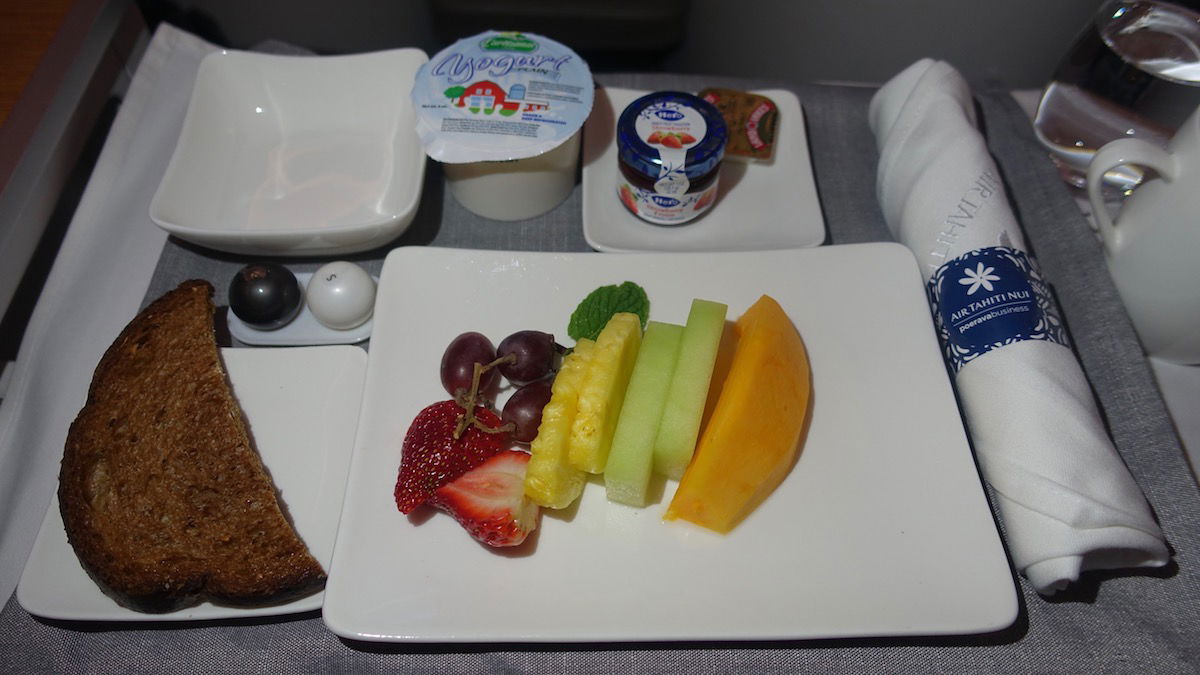 Then there was the choice of an omelet or pancakes for breakfast.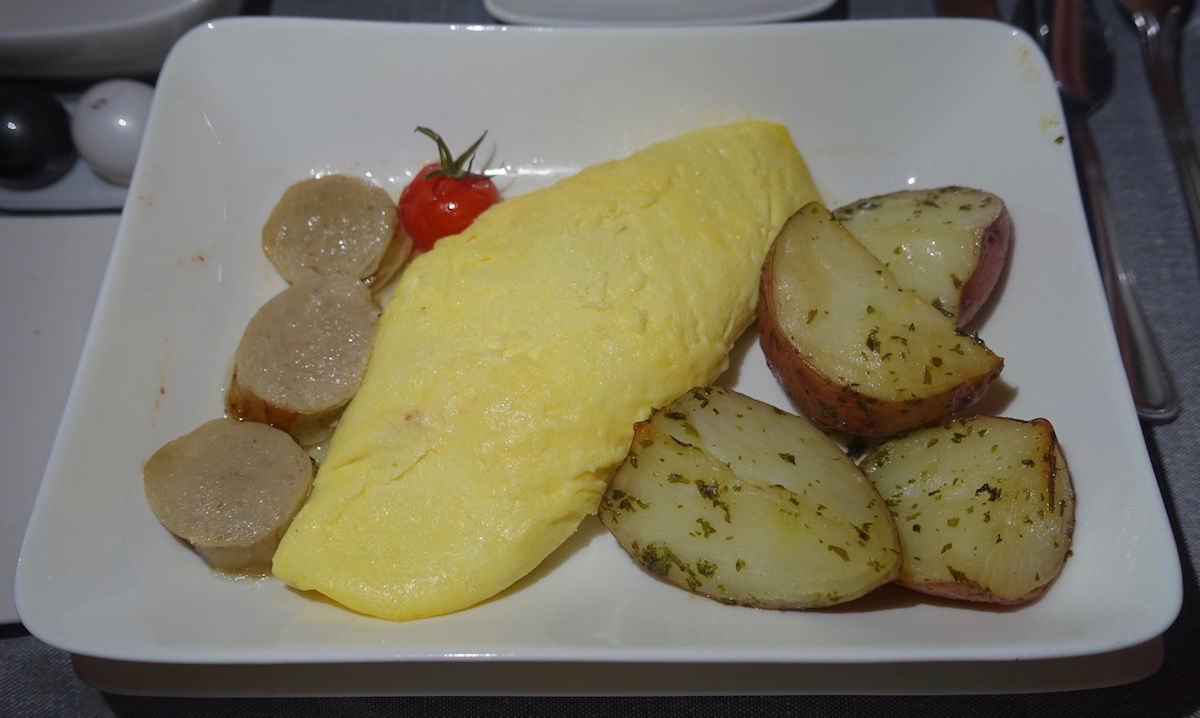 As far as entertainment on the new 787 goes, there's good and bad news. Air Tahiti Nui does have Wi-Fi on their 787s, and it was actually high speed. However, it's also really expensive (they charge $49 for 200MB). Business class passengers get 10MB of free data, which doesn't exactly last a long time. I'm surprised they had Wi-Fi at all, so I guess that's still a positive on balance.
The IFE system was the latest generation system from Panasonic, and was really responsive. So it's great they have such a modern system, the problem is that they had a very limited selection. There were under two dozen movies total. Hopefully this is something they work on, given that these planes are still brand new.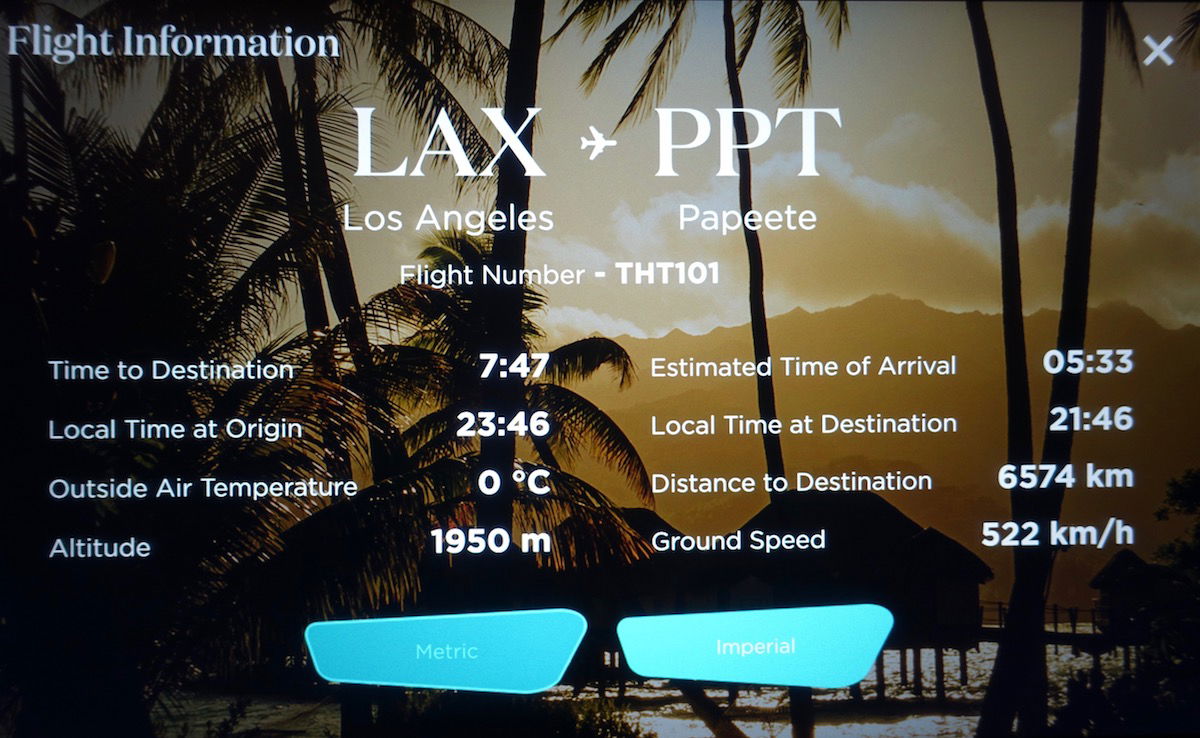 Service was friendly but not overly attentive. The crew provided the two meal services, but I never saw them between meals (though that's fine, to minimize the noise in the cabin).
Overall I really enjoyed my flight in Air Tahiti Nui's new 787 business class. This is a huge improvement over their A340 with angled seats, so this will go from an airline that's worth avoiding if possible, to one that's worth flying. The soft product is even pretty decent, and the service had a real Polynesian flair to it, which I liked.
Keep in mind the airline also flies from Los Angeles to Paris, and Air Tahiti Nui is also a popular choice if traveling from Los Angeles to Auckland (via Papeete), so I'd consider those routes more than I would have on the A340, if you're looking to redeem AAdvantage miles.