Melbourne's primary and best known airport is called Melbourne Tullamarine (MEL), and it's located 23 kms/14 miles north of the Melbourne CBD. It's a great airport in that all of the terminals are connected under one roof, so you can easily transit between international and domestic flights, rather than having to take a train or bus like some other airports, even within Australia.
It is definitely easier to transfer terminals at Melbourne than Sydney or Brisbane.
The airport operates two runways and also operates 24/7, unlike Sydney, which has a strict curfew.
For many years, a secondary airport in Melbourne has been operating, called Melbourne Avalon. It is located west of Melbourne, much further from the CBD than Tullamarine, being 55 kms/34 miles from the CBD.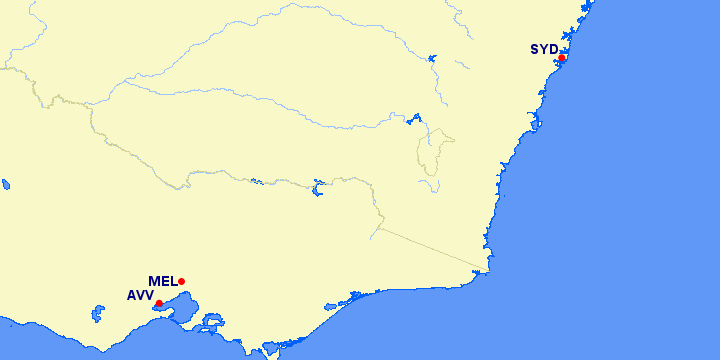 While it is called Melbourne Avalon Airport, it is geographically much closer to Geelong than Melbourne.
Geelong is Victoria's second biggest city (behind Melbourne), though it is only a fraction of the size population-wise.
Some Victorians (myself included) consider Avalon to be Geelong's local airport, and not Melbourne's secondary airport. But the airport owners (a private transport company) have named the airport Melbourne Avalon and have been working hard to attract airlines.
The airport commenced domestic operations in 2004 under its current owners with Jetstar (a low cost subsidiary of Qantas) operating limited routes. In 2010, Tigerair also announced it would commence operations, and based two aircraft there. The Tigerair operations were unsuccessful and lasted only around one year.
Both airlines operate substantial operations at Melbourne Tullamarine airport.
Avalon floundered for many years with Jetstar only operating a couple of domestic flights each day. While Geelong residents loved the convenience of having a tiny airport so close to home, for Melbourne residents such as myself at the time, I wouldn't dream of booking a flight to or from Avalon because of the sheer distance it was located both from home, and from the CBD.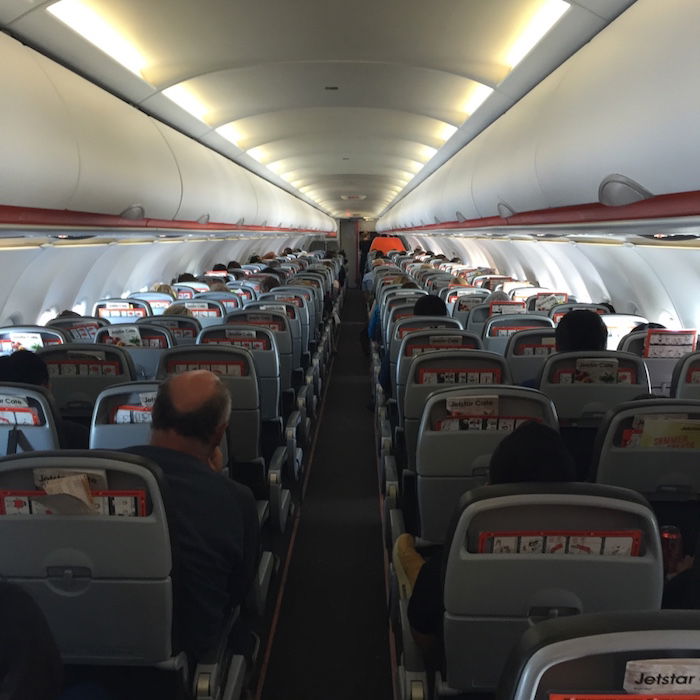 It's worth noting that neither airport had a rail link to the city, so it can be a time consuming process to get to either airport, especially during peak hours. But Avalon is a lot further from Melbourne than Tullamarine. While there were bus services to Avalon for each flight, they would arrive extremely early to the airport, which would be frustrating if you had already checked in and were traveling Hand Luggage Only.
I did wonder if Avalon airport would close given how few flights it received. Earlier this year, following substantial government funding, it managed to secure its first international carrier and flights, with Air Asia X moving their double daily Kuala Lumpur services from Tullamarine to Avalon.
I suspect there were enormous subsidies given to Air Asia X by the airport operators to move their services to Avalon.
A substantial freight terminal has also been built to help these international flights.
This week, the first international flights from Melbourne Avalon to Kuala Lumpur took off.
Jetstar has also increased domestic services from the airport, now having numerous daily flights to Adelaide, Sydney and the Gold Coast.
I'm interested to know which other international airlines Avalon is trying to entice to either move their services from Tullamarine, or introduce new services to Melbourne (Avalon). Given the low landing fees I imagine other Asian low cost carriers would be a natural fit — Malindo Air already flies from Tullamarine to Denapsar Bali and Kuala Lumpur, Cebu Pacific to Manila, and Scoot flies to Singapore.
Though the airport is less convenient than Tullamarine for most Melbourne travellers, those very price sensitive passengers may be willing to use a less convenient airport in exchange for lower fares, as low cost airlines in Europe and the US have achieved.
Bottom line
There is more need for a second airport in Sydney than Melbourne, and a second airport in Melbourne would be ideally located in the southeast, which has a big population but is a long way from either existing Melbourne airport.
It has been interesting to see Avalon's rise and fall (and now rise). For many years, especially around 2011-2014, I thought it would probably close because there were not enough flights to justify its existence.
Jetstar could either move or introduce some international services to Avalon given they already have domestic operations there, although their arrangement with Qantas at Tullamarine is fairly complicated and I suspect they are wary of forcing any lucrative Qantas passengers to Avalon, where only Jetstar operates a particular route.
As someone who spent seven years living in Melbourne I used Tullamarine more times than I can remember, but avoided Avalon. I do wish they would be more honest with their location and change the name to Geelong Avalon Airport, or Geelong International Airport, but I can understand how important it would be in trying to attract flights and airlines to be seen as Melbourne's second airport, rather than a regional Victorian airport.
There is already a rail service that goes close to Avalon and there has been discussion for years about adding light rail to connect this to Avalon airport, but nothing has been built yet.
Would you use Melbourne Avalon airport instead of Tullamarine for the right price?