Lithuania is a small European country located in the Baltic region. It has a total population of around 2.8 million.
Its capital, Vilnius, has an international airport handling 3.8 million passengers each year, which is not even in the top 100 airports in Europe by passenger numbers.
Nonetheless, it is served by some full service airlines like Turkish, Lufthansa, and Aeroflot, and is a hub for Air Baltic, as well as ultra low cost carriers Ryanair and Wizz.
I visited Vilnius last year for a long weekend — it definitely feels smaller than neighboring Tallinn in Estonia and wasn't quite as picturesque as Riga in Latvia, but was a very charming city that I thoroughly enjoyed.
Lithuania does not have a flag carrier — Air Baltic is Latvian, and Nordica is Estonian.
The only non stop flights to London from Vilnius are with Ryanair (to Stansted and Luton) and Wizz (to Luton). British Airways and easyJet do not fly to Lithuania at all.
Why does all this matter?
Because the Lithuanian Government wants direct regular flights to London on a full service/legacy carrier. The problem is there is no Lithuanian airline to operate them.
So they put this out to a public tender as an EU Public Service Obligation, for a foreign airline to provide this air link.
LOT Polish has been chosen by the Lithuanian government to operate the service and will commence non stop flights from London City airport to Vilnius airport next year. They will be using Embraer E190 aircraft to operate double daily flights on weekdays and daily flights on weekends from May 1, 2019.
The exact flight schedules have not yet been finalised.
London City airport cannot handle aircraft larger than an Airbus A318 or A220, because of its short runway, so Embraer aircraft are a common sight there.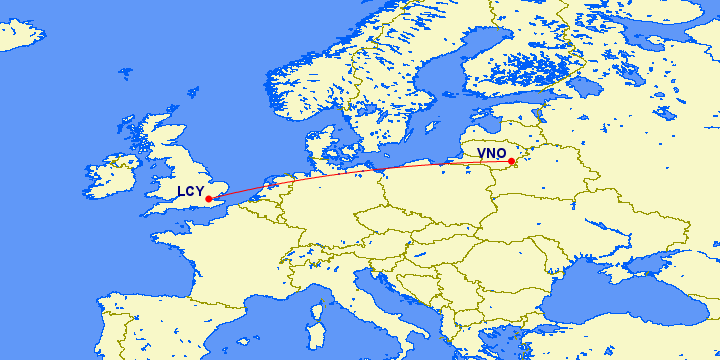 When I first heard this I thought 'but LOT doesn't even fly to London City.'
Right now they don't, but then I remembered they are commencing flights to Warsaw and Budapest from London City from early next year, so this makes sense for LOT to apply for the tender, as they will already have the infrastructure at London City and Vilnius (as they already fly from Warsaw to Vilnius).
LOT also operates flights from London Heathrow to Warsaw, but for European business travel, London City is a far more convenient airport to use.
LOT has said of being awarded the Public Service Obligation contract:
For passengers traveling between Lithuania and Great Britain, the new connection is a perfect alternative to connections to Luton and Stansted airports, which are more distant. Moreover, East London is a place where many Lithuanians live, which is why the launch of the new connection is expected to attract a lot of interest and contribute to a strengthening of relations between Lithuania and Great Britain.
The Head of Lithuanian Airports has added:
Both Lithuania and the UK`s business community have been waiting for so long for the flights that will even cut geographical barrier and significantly shorten travel time between Vilnius and London. Comfortable flights at the appropriate time will definitely increase the flow of business travellers coming to Lithuania.
The Public Service Obligation in Europe is not dissimilar to the Essential Air Service grants in the US.
Now if it sounds familiar to you for LOT to be operating flights that are neither fifth freedom nor to or from Poland, this is not the first time they have stepped in to provide services for a country that does not have a flag carrier.
Hungary also does not have a flag carrier, so LOT operates flights from its capital, Budapest, to both New York and Chicago using Boeing 787s.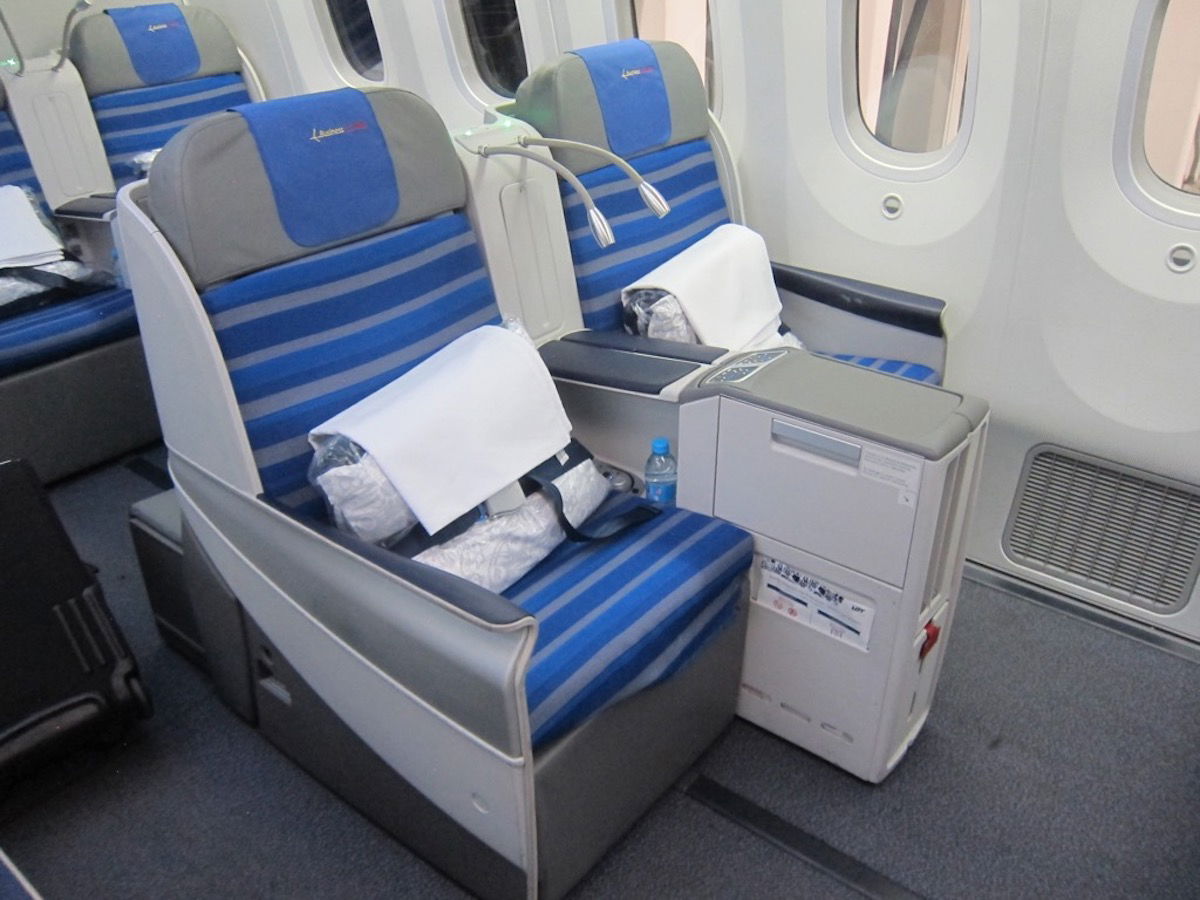 Bottom line
I'm interested to know what the commercial arrangement is between LOT and the Lithuanian Department of Transport. Is LOT paid a certain amount per flight to operate the route, or is it per seat sold?
Can the route be profitable for LOT to operate even if the planes are half empty?
I wonder if British Airways tendered for the route, as they already use Embraer aircraft at London City, and currently fly to Tallinn, though not Riga (or Lithuania at all).
It will be interesting to see how the LOT flights are priced given they are being subsidised. London City is my favourite of London's five airports, and Vilnius is a great destination, so would make for a fun weekend away again if the fares are reasonable.
I'll also be interested to see if they station the aircraft at London City, or Vilnius, or even Warsaw (where it might operate a WAW-VNO-LCY-VNO-WAW type rotation).