We recently learned that Etihad Airways will be reactivating some Airbus A380s in 2023. Specifically, the airline will be bringing back four of these planes as of summer, and they'll fly between Abu Dhabi and London.
While the Etihad passenger experience on the A380 is great across the board, perhaps most intriguing is that this marks the return of The Residence, the most exclusive experience in commercial aviation. However, it seems to me like Etihad might be planning some major changes to this product.
Basics of The Residence, Etihad's amazing A380 suite
While Etihad's Airbus A380s have nine amazing First Class Apartments, the plane's crown jewel is The Residence. This is located at the very front left of the first class cabin.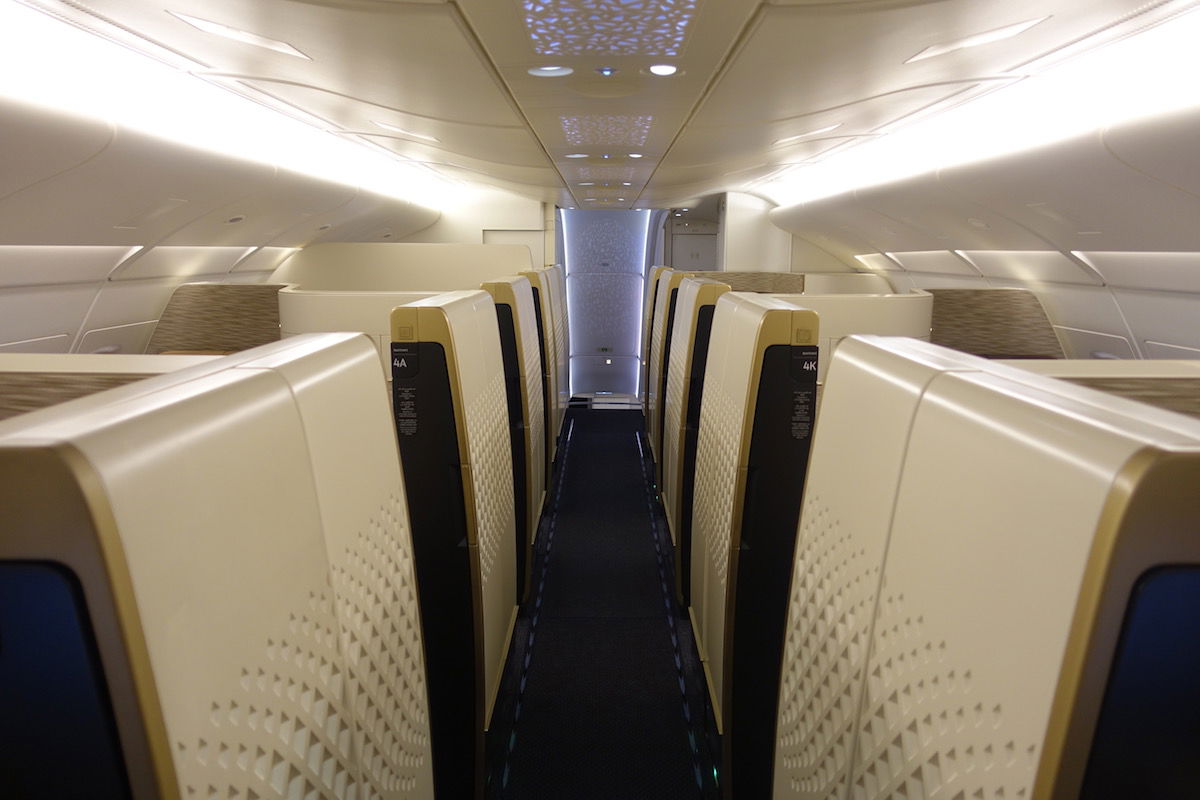 The Residence is a private three room suite that takes up 125 square feet. It includes a living room, a bedroom, and a private bathroom with a shower. Physically it's such a spectacularly good product.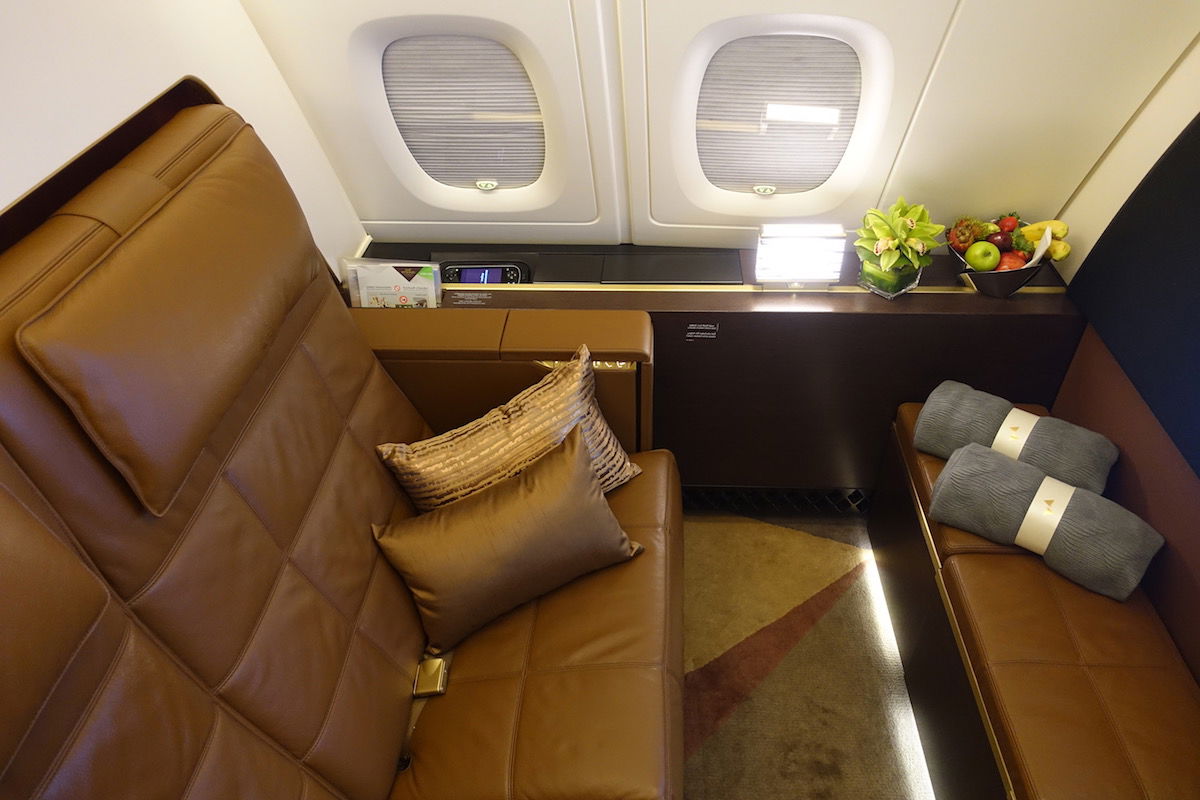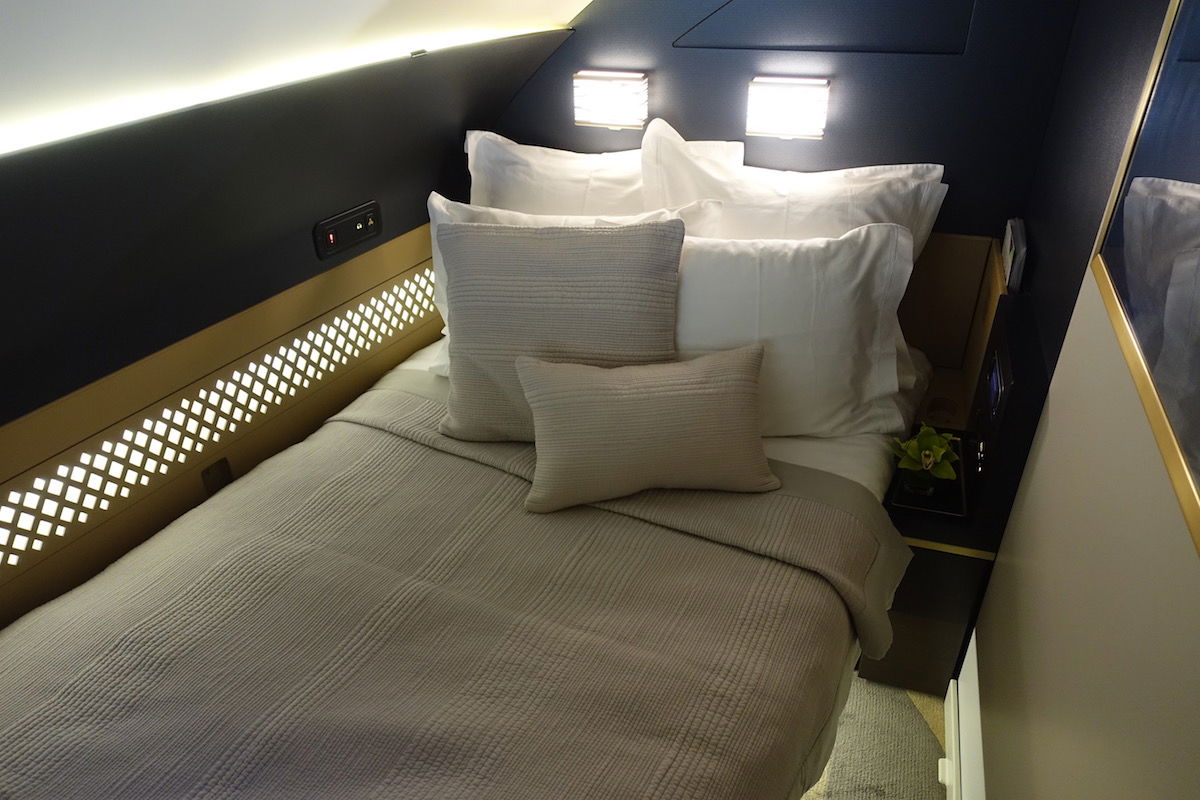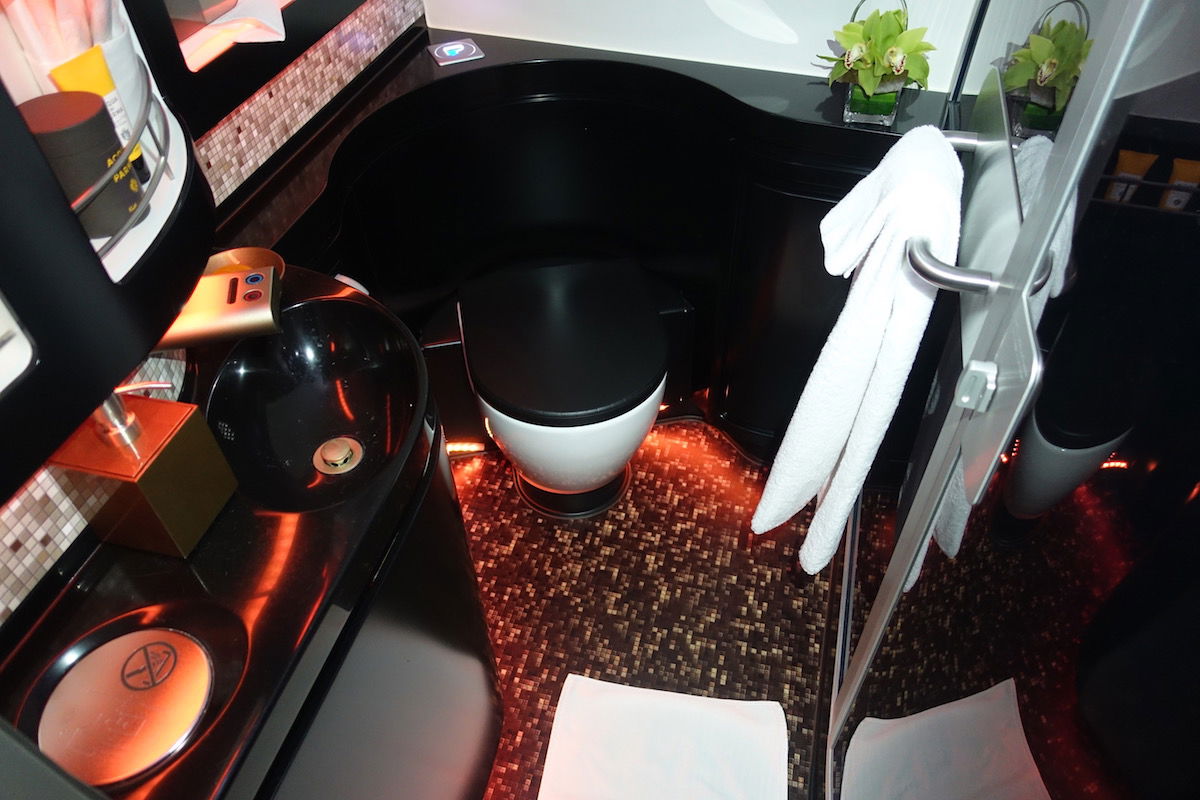 What really set the experience apart, though, was the level of service. You'd have a private lounge in Abu Dhabi, and a team of people taking care of you on the ground. Then when it was time to board, you'd be introduced to your onboard butler, who was there to just take care of you, and to customize the experience however you'd like (including putting a signed Shawn Mendes picture on your pillow with turndown service, if that's what you'd like).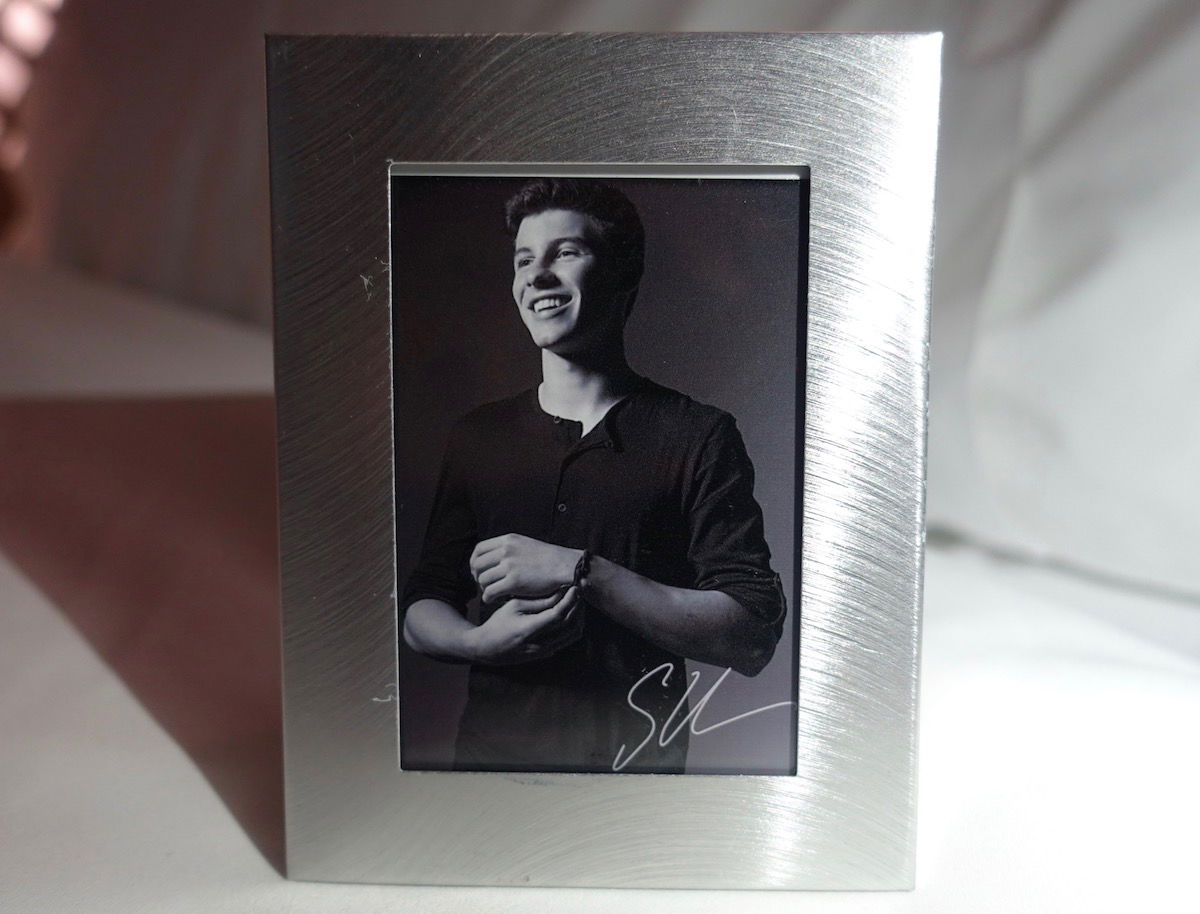 I reviewed The Residence several years back on a flight from Abu Dhabi to Sydney. While The Residence typically cost $25K+ for a one-way flight, I found a pretty good fare at the time by originating in Cairo. I smile to this day thinking back on what an epic experience it was, as I don't think I'll ever have a flight like that again.
The economics of The Residence were always a bit questionable, since it didn't sell out consistently, and Etihad never upgraded people to it. So on a majority of flights it sat empty. On the plus side, The Residence had an incredible halo effect for the company, as it got so much publicity, and really made Etihad more known globally.
Is Etihad planning changes to The Residence?
With Etihad bringing back its Airbus A380s, what does that mean for The Residence? Well, something tells me it's going to be a bit different than before the A380s were grounded. What makes me say that?
First of all, The Residence will only be bookable as of March 2023, so it's interesting that the airline is waiting several months to sell it. Then in talking about The Residence, you'll notice that the airline only talks about the hard product, and doesn't mention anything about the butler or other enhanced services:
The world's only three-room suite in the sky. The Residence offers ultimate flying experience with exclusivity, privacy and comfort. Featuring a dedicated bedroom, bathroom and living room, you can relax as you're cocooned in a secluded world all of your own.
Lastly, Etihad also says that The Residence will "eventually" be available as an optional extra for first class customers:
For the first time, Etihad plans to eventually offer The Residence as an optional extra for guests to further enhance their First experience.
All of this makes it pretty obvious to me that The Residence will be totally different than pre-pandemic. This is purely speculation on my part, but my guess is that The Residence will be sold at a much more reasonable premium than pre-pandemic, or that it will just be sold as first class, with an additional seat assignment fee (I'm guessing the amount will be in the low four figures).
That would be smart on Etihad's part, if you ask me:
Keep in mind that there's no real opportunity cost to having The Residence, since the bedroom is at the very front of the upper deck where there couldn't otherwise be seats, so it's not like the airline can reconfigure the plane in a better way
The Residence would be empty more often than not, while first class has historically sold very well, so the airline could instead have 10 first class seats, rather than nine (or maybe even 11, since The Residence can accommodate up to two people)
With such a small A380 subfleet, the cost of offering dedicated services for passengers in The Residence would make the economics tough, since at most four planes will be flying
Etihad has eliminated the butler and inflight chef roles, and I'm guessing the airline isn't going to want to bring those back just for four planes, especially as the airline doesn't otherwise seem committed to keeping first class
I certainly could be wrong, but I think it's highly likely that The Residence will be more attainable than before. Ideally it will be available just as a seat assignment fee for first class passengers, so that you could potentially redeem miles for first class, and then pay cash to "upgrade."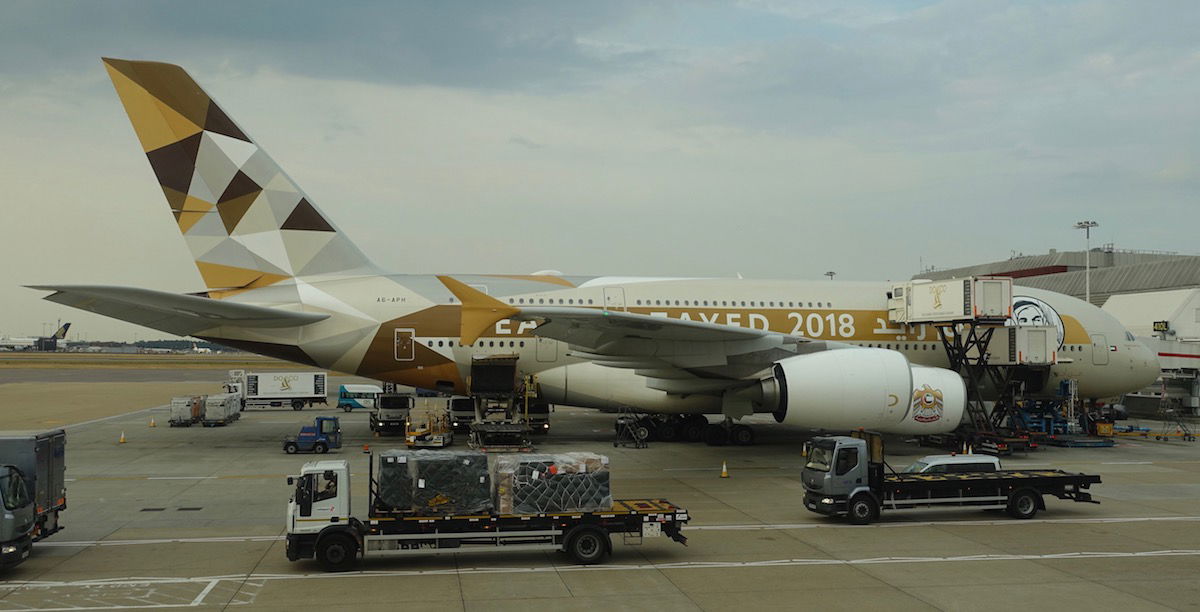 Bottom line
The Etihad Airbus A380 will be making a comeback in 2023, with four of the planes flying between Abu Dhabi and London. This is an exciting development for those of us who are A380 enthusiasts. What I find most intriguing, though, is how Etihad seems to be planning changes to The Residence.
The airline will start selling this product in March 2023, and says it will be available as an upgrade from first class. With Etihad being much more disciplined, my guess is that The Residence will be all about the hard product, and will also be priced much more reasonably than before.
What are you expecting from the return of The Residence?