I don't actually have anything useful to say here, but couldn't help but share just how bad my luck has been with American lately.
Of my last five flights on American, three planes have been "broken:"
A few weeks ago I had a four hour mechanical delay on a flight from Miami to Quito that was operated by a Boeing 737 MAX; the plane couldn't be fixed, so they had to find a new one, which took hours
Last week I had a significant delay on a flight from New York to Miami that was operated by a Boeing 767; the captain initially said the plane was broken, but later said that rules changed recently so that the issue with the plane could be deferred, so in the end the delay was only about two hours
I know American dropped their #GoingForGreat slogan, but did they really have to replace it with a #GoingForLate philosophy?
Well, today I'm flying from Miami to New York (my most recent flight with American since flying from New York to Miami). My flight was scheduled to be operated by a 767, and you want to guess what happened? Yep, the plane was broken.
While there was a 767 at our gate at boarding time, around that time we were informed that there was a gate change from gate E6 to gate E8.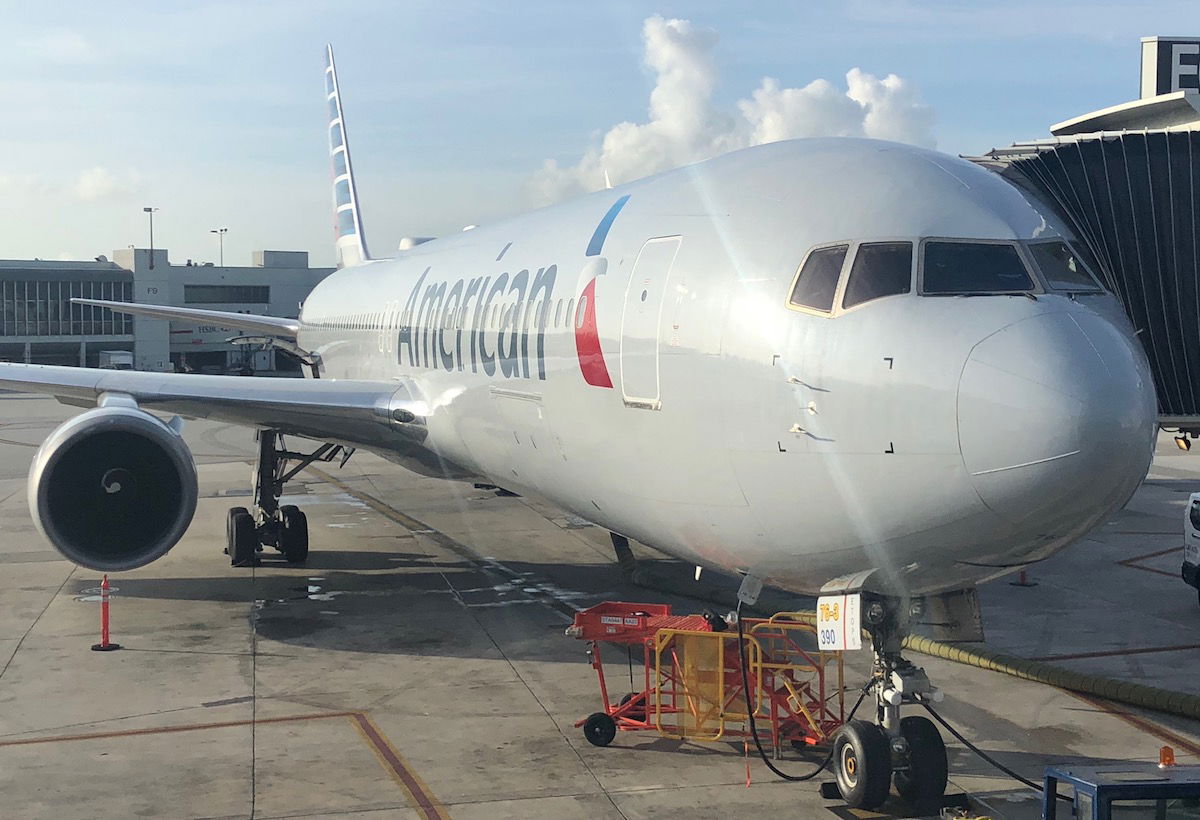 Go figure there wasn't actually a plane at the gate.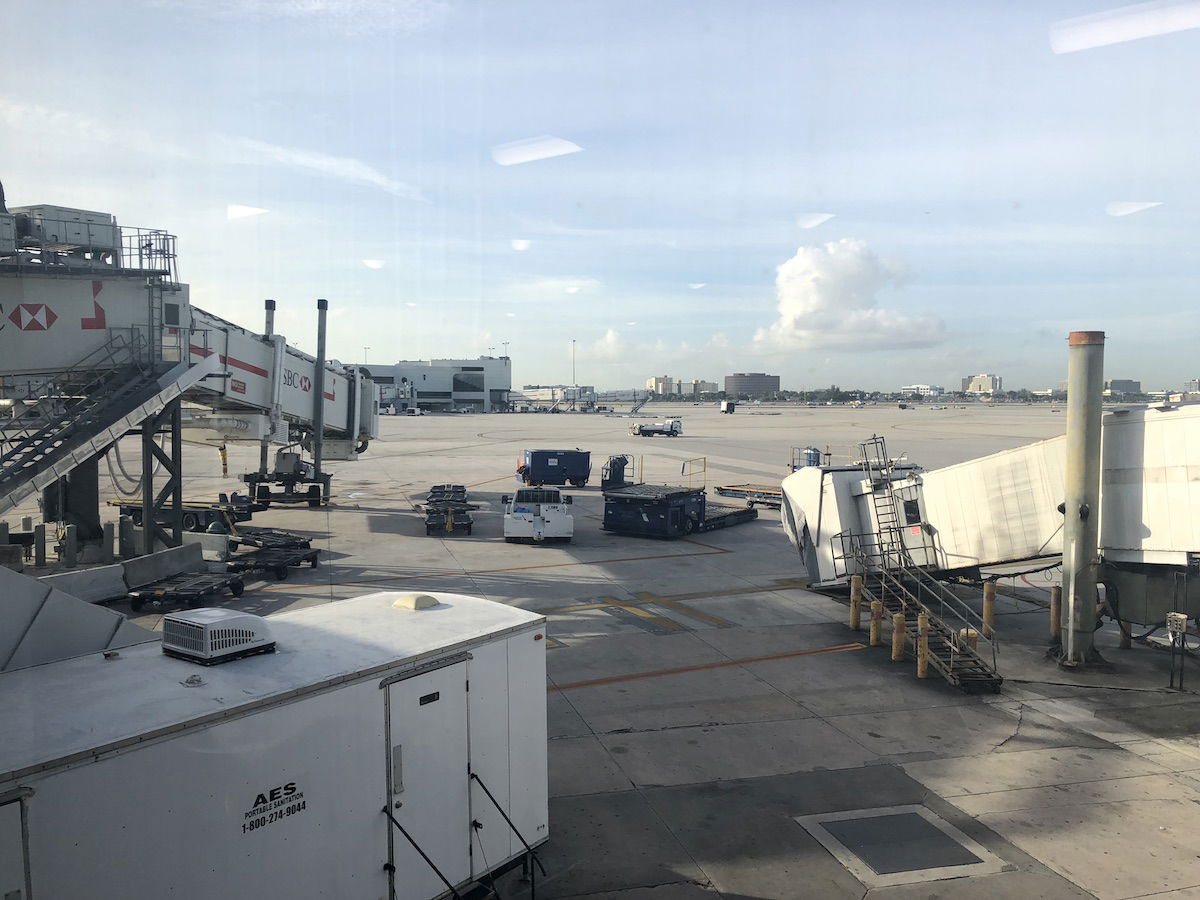 We were then informed that there had been an aircraft swap from a 767-300 to a 757-200. On the plus side, I maintained my upgrade, even though they reduced the size of the business class cabin from 28 seats to 16 seats, meaning that they had to downgrade a dozen people. I guess there were a dozen people who cleared their upgrades after me.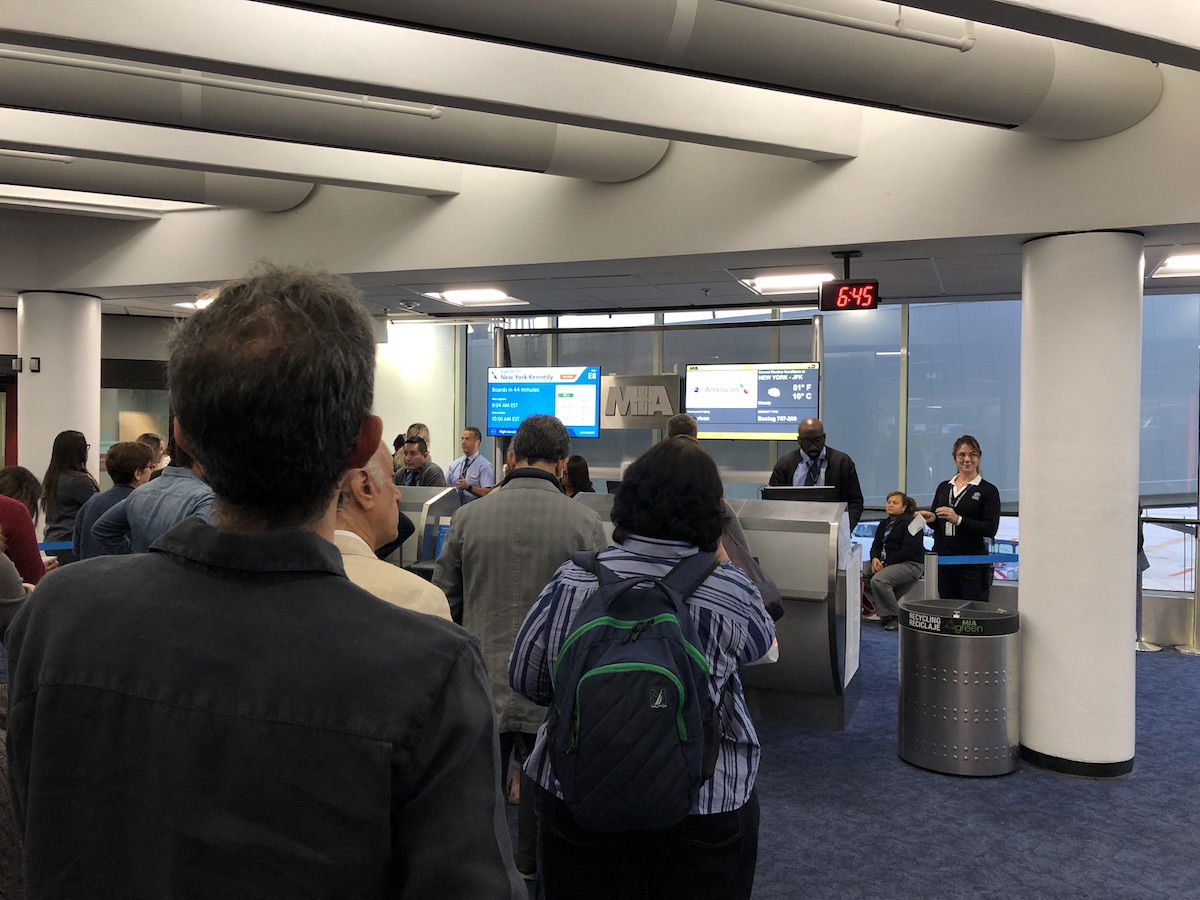 All things considered I have to say the delay was handled pretty well — two hours after the delay announcement they brought snacks into the gate area, and they provided a few updates. This is especially surprising since I find that Miami Airport is American's worst airport for customer service.
Apparently the 757 we were waiting for was undergoing maintenance in the hangar, and they didn't initially know how long it would take for that to be wrapped up.
So yeah, I have conflicting feelings about this:
Obviously I've had extremely bad luck given that three of my last five planes have been "broken;" even the worst airline doesn't have such poor operational reliability
At the same time, American has consistent reliability issues with the 767, so either they need to retire the planes or do something else, since I can't imagine other airlines operating the 767 have operational issues to this degree.
But yeah, I'm certainly reaching my tipping point with the airline. With next year's changes I think it's time for me to finally quit American "cold turkey." But I'll save that for a separate post…