This June it was announced that Fiji Airways would become a oneworld Connect member. Obviously it takes a little while for this to happen, though it's now official.
Yesterday Fiji Airways officially joined as a oneworld Connect member, so the benefits associated with this are now live.
What is oneworld Connect?
Essentially oneworld Connect is intended to be an option for (mostly) smaller airlines to join the alliance without having to pay the full membership costs. Joining a global alliance is expensive, so Connect members are those that partner with some oneworld airlines and that can add value, without wanting to fully join.
Here's how oneworld describes this concept:
oneworld connect partners will provide select alliance benefits to frequent flyers from any oneworld member airline traveling on their flights, with a more extensive range of benefits offered with a subset of oneworld member airlines, known as their "oneworld sponsors."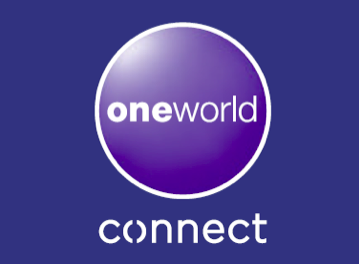 Oneworld Connect benefits on Fiji Airways
We had a general sense of what the oneworld Connect benefits would look like, but we now have a detailed chart with all the benefits that oneworld frequent flyers get when flying Fiji Airways: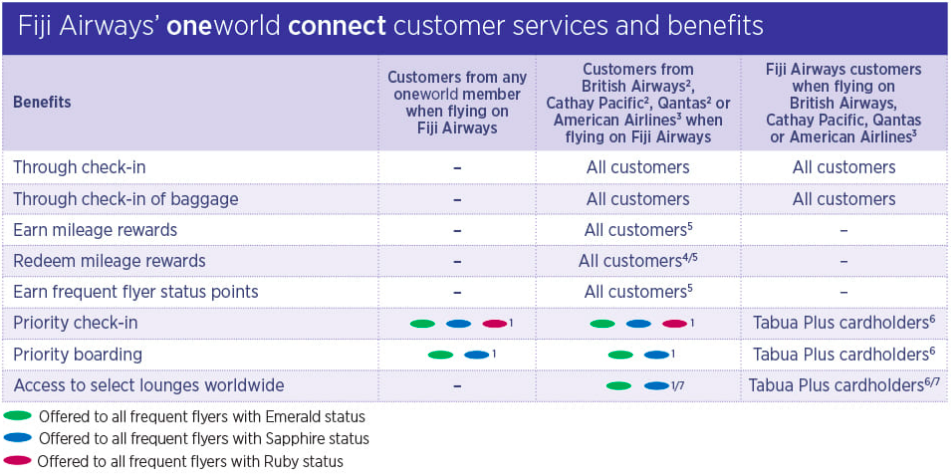 To recap, the following benefits apply on all oneworld airlines:
All oneworld elite members receive priority check-in and boarding
Then there are benefits that are exclusively for customers from American, British Airways, Cathay Pacific, and Qantas, when flying on Fiji Airways:
The ability to through check-in (including of bags)
The ability to earn and redeem miles (including earning status miles)
Then Fiji Airways frequent flyers will receive the following benefits when flying on American, British Airways, Cathay Pacific, and Qantas:
The ability to through check-in (including of bags)
Tabua Plus cardholders will receive priority check-in, priority boarding, and access to select lounges worldwide when traveling on flights that are both marketed and operated by the above four airlines
If all of that isn't confusing enough, check out this oneworld lounge access chart for oneworld Connect: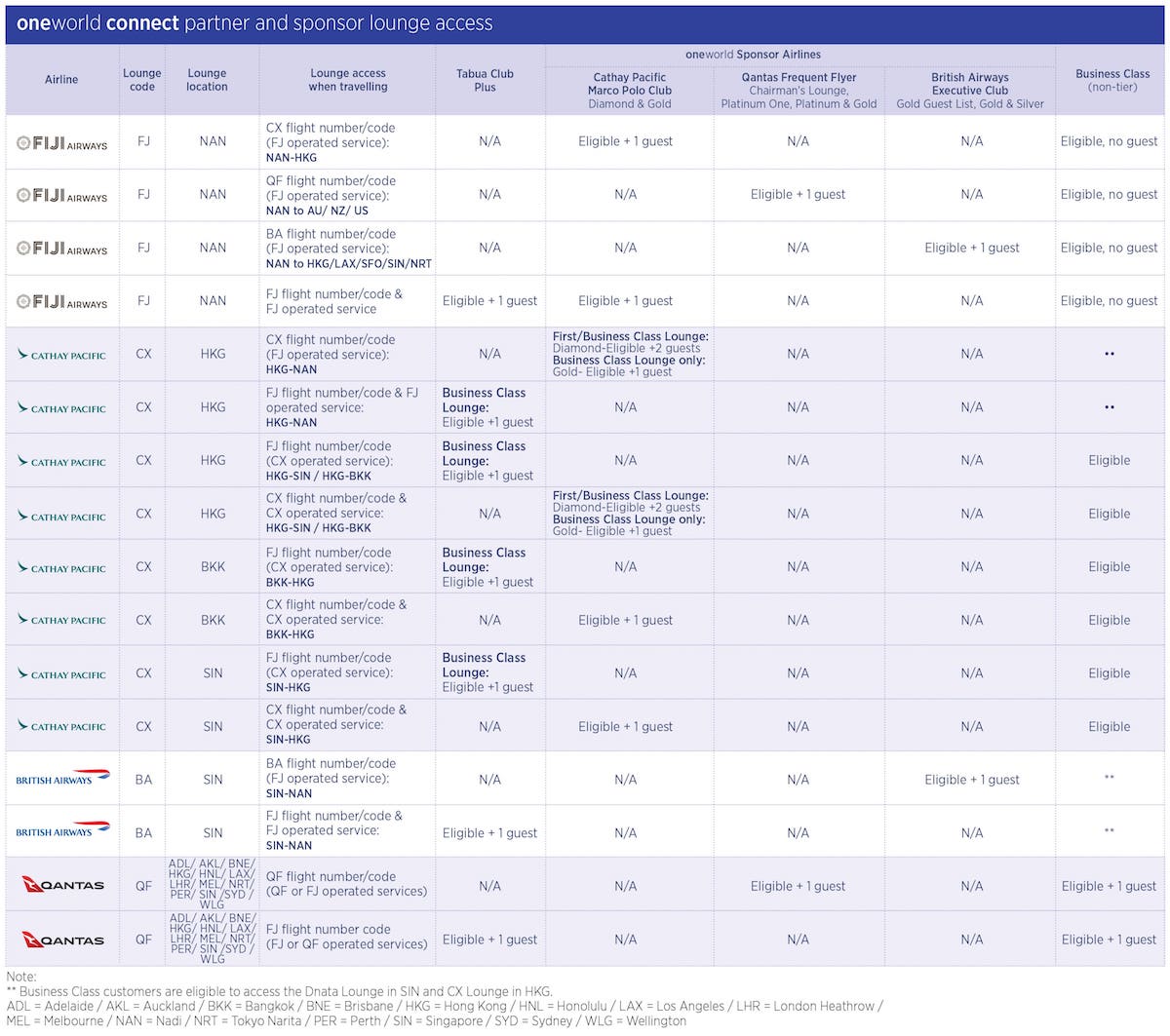 Is this really the best they can do?
I get what oneworld is trying to do here. It's expensive to join an alliance, and on top of that alliances are becoming less relevant than in the past (Royal Air Maroc was just announced as the first new full oneworld airline in six years), so they're trying to get innovative with adding members.
Fiji Airways is the only confirmed oneworld Connect member, and then there are rumors that Alaska Airlines may soon join as a oneworld Connect member.
However, am I the only who finds the concept sort of confusing? I get it, because I write about this stuff all day. But the whole concept of alliances is to streamline the travel experience and deliver consistent benefits across airlines.
So are oneworld frequent flyers supposed to understand that they can get priority check-in and boarding on Fiji Airways, but for members of most programs, they can't earn miles, can't get lounge access, etc.? Isn't that a bit confusing?
Also, do we really expect that airline employees will enforce this correctly? Many struggle with the simple rules (like a Delta agent not knowing Kenya Airways is in SkyTeam), let alone something as complex as this.
I imagine this all comes down to airlines just not willing to pay for the reciprocity, but I personally feel like the concept could use some fine-tuning, if they're going to expand this.
It especially needs some more thought if they're going to add several airlines under this concept, since remembering what benefits apply to which airlines will be even more challenging.
Bottom line
Oneworld Connect seems more like a marketing partnership than anything substantial. Fiji Airways already partnered with their "sponsor" airlines, and the changes we're seeing are minimal.
Mainly this just seems like a way for them to market further without much substance or focus on the passenger experience.
What do you make of the oneworld Connect concept, as it has been implemented?