Could the COVID-19 pandemic be what finally leads to innovation when it comes to economy seating on airplanes?
Innovation has been focused on first & business class
Over the years we've seen an incredible amount of innovation when it comes to first and business class seats, as airlines have constantly upped their game: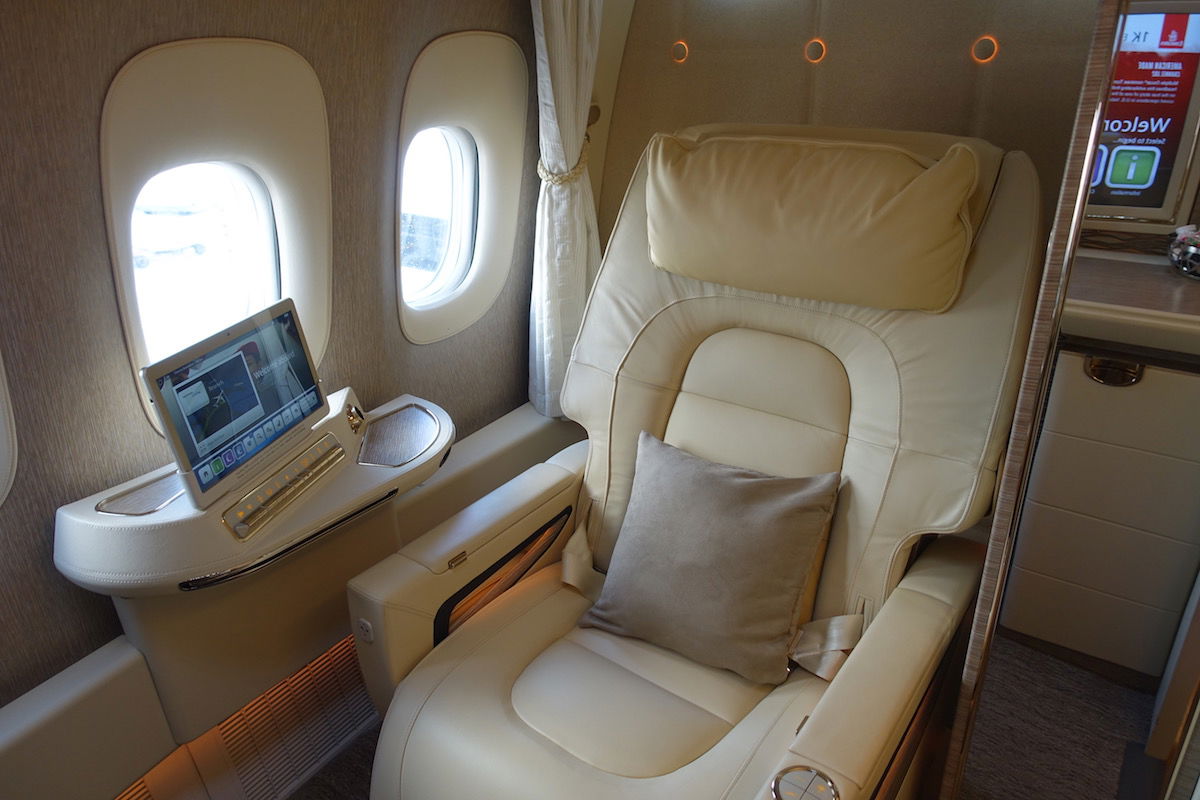 Emirates' incredible new first class
However, in premium economy and economy it has been a different story, and there has been little actual innovation: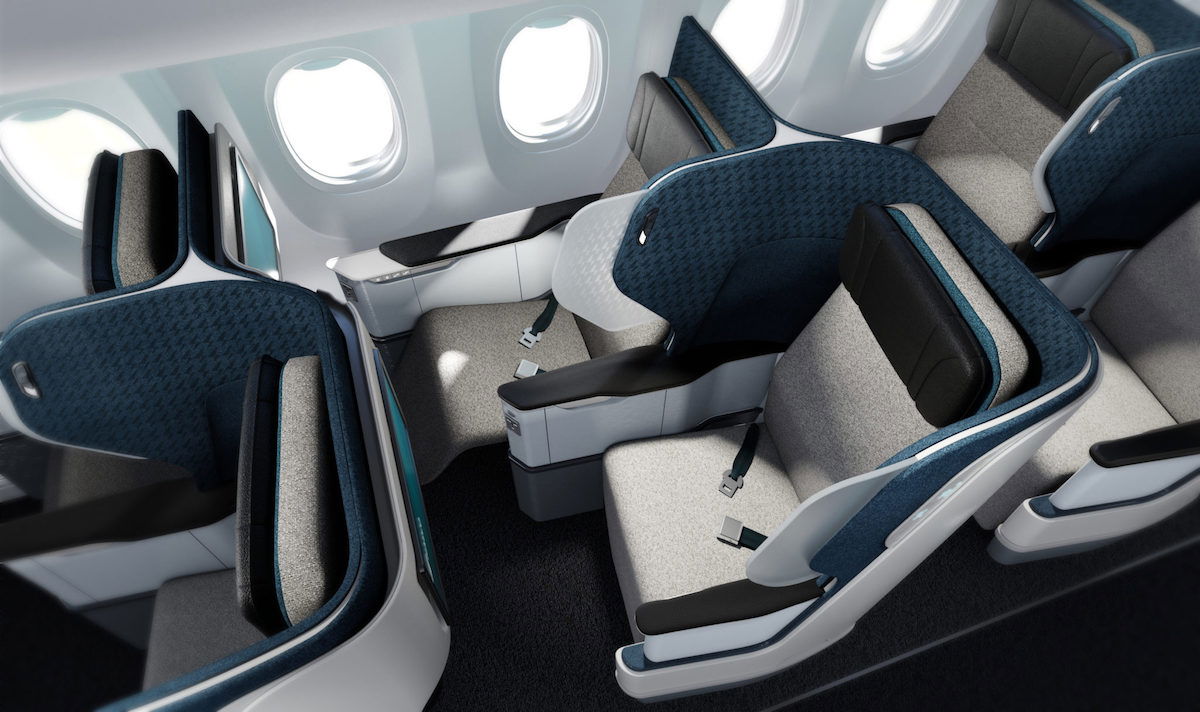 HAECO's proposed premium economy seat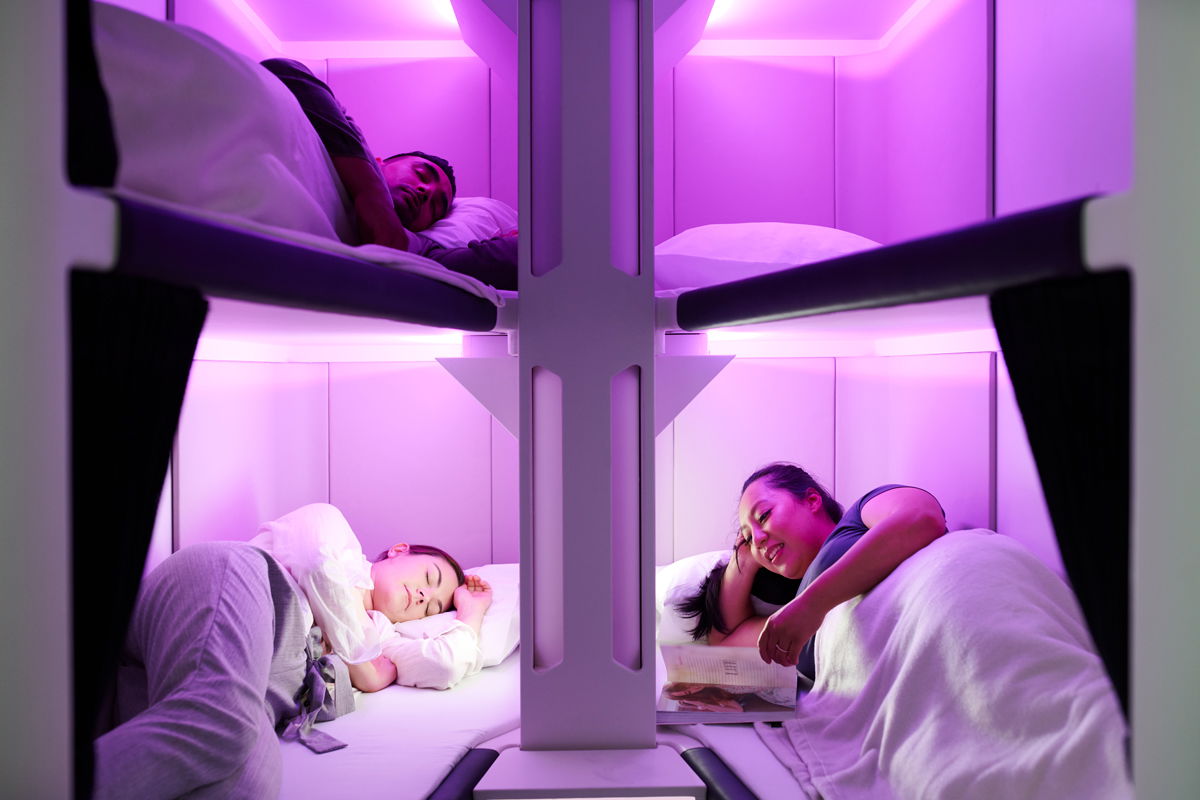 Air New Zealand's proposed economy bunk beds
Will social distancing change economy seating?
There's a lot of talk about whether travel will ever be the same, and in particular if social distancing is here to stay. For now we're seeing some airlines blocking middle seats, though this is only a temporary measure. In reality:
Even if middle seats are blocked, that doesn't actually provide a full six feet of separation
This is only possible because most flights aren't full right now and airlines are losing boatloads of money no matter what
Personally I think seating density will eventually return to normal, as we instead focus on other measures, from wearing face masks, to testing, to vaccines.
New economy class seat concepts
Aviointeriors has revealed a couple of new economy class seating concepts. While they don't increase the space allocated to each seat, they do provide a bit more privacy and separation, but at a cost.
Economy class seats with shields
The most basic of the two proposed concepts is called "Glassafe," and offers a kit-level solution that can be installed on existing seats to make close proximity among passengers safer.
This concept would offer shields between seats, not unlike the shields we've seen installed at some supermarkets and other stores to create more separation.
These shields are made of transparent material that are supposed to make the entire cabin harmonious and aesthetically light, while still fulfilling the objective of creating an isolated space around passengers in order to minimize contact and interaction.
This could be supplied in a variety of forms, including different shapes, materials, etc.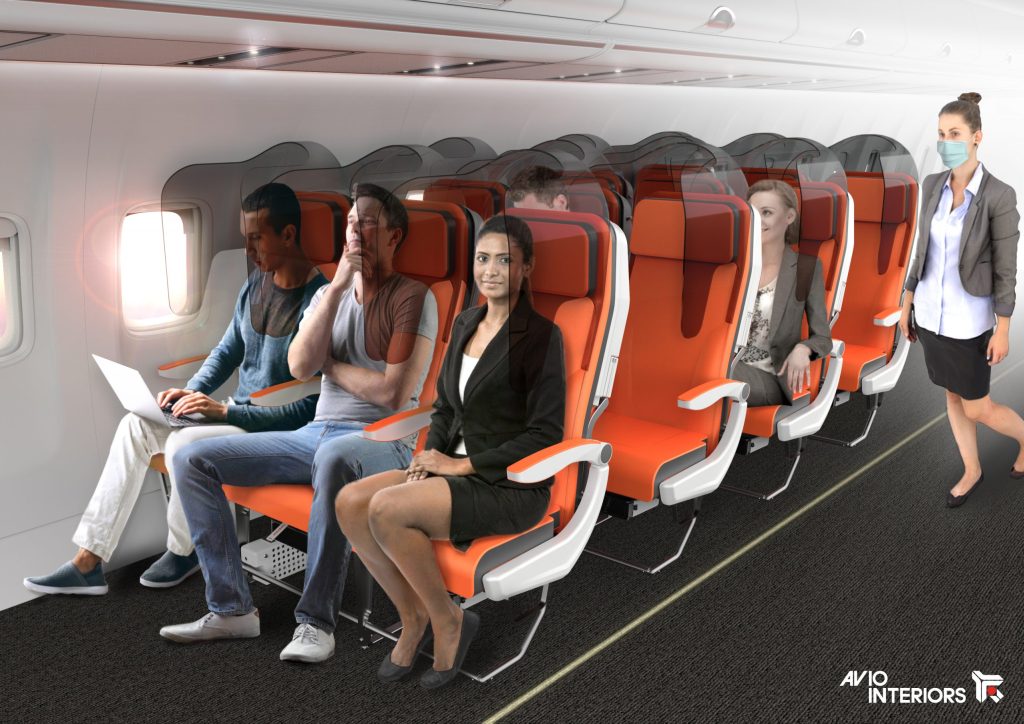 Economy class seats with shields
Alternating economy class seats with shields
The much more revolutionary concept is called "Janus." It's named after the two-faced God of Ancient Rome, and is unlike anything we've seen in economy before.
This would work for configurations where there are three seats per "section" — passengers seated in side seats would be facing forwards, while passengers seated in middle seats would be facing backwards. It's not unlike what we've seen in some business class products, including British Airways' old Club World cabin.
This configuration allows all three passengers to be separated with a shield, creating a protective barrier on three sides.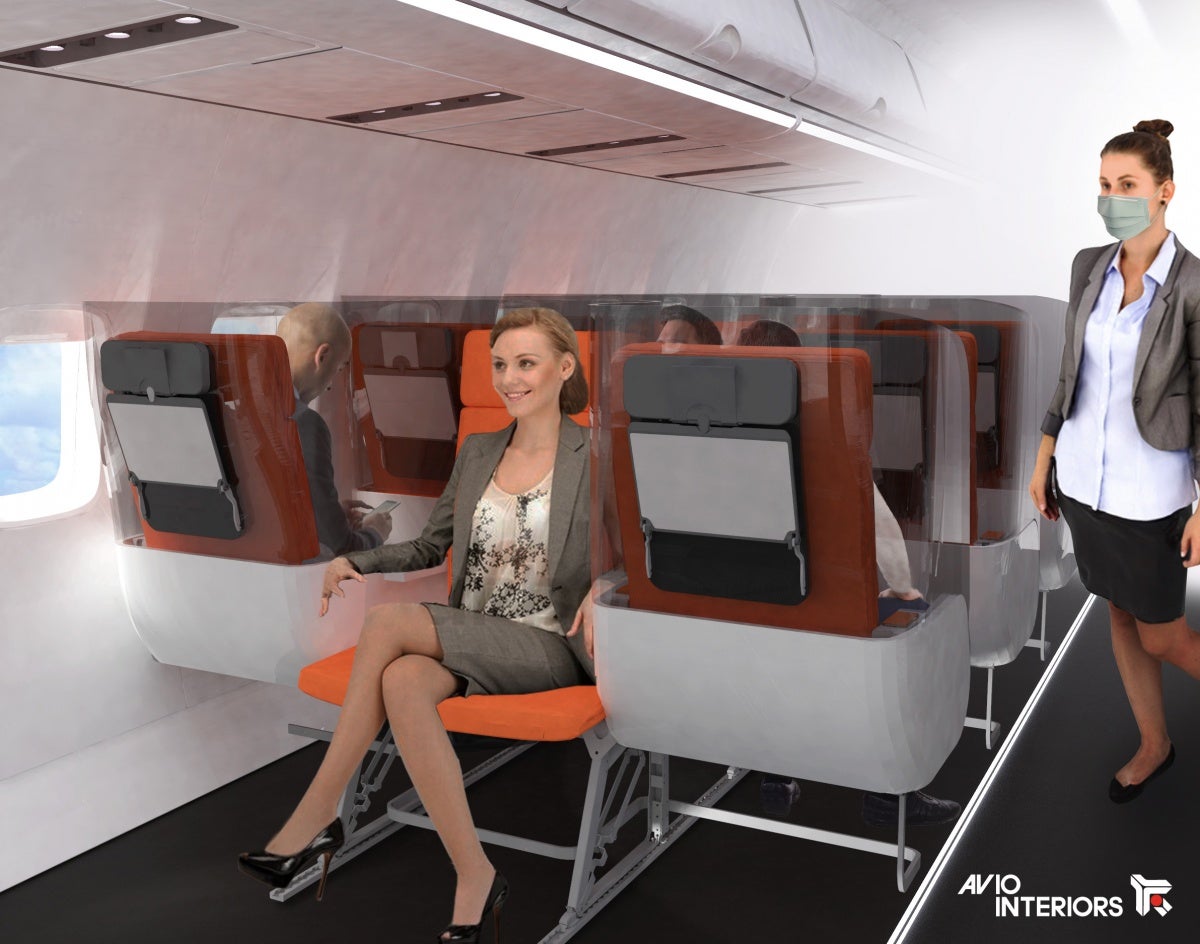 Alternating economy class seats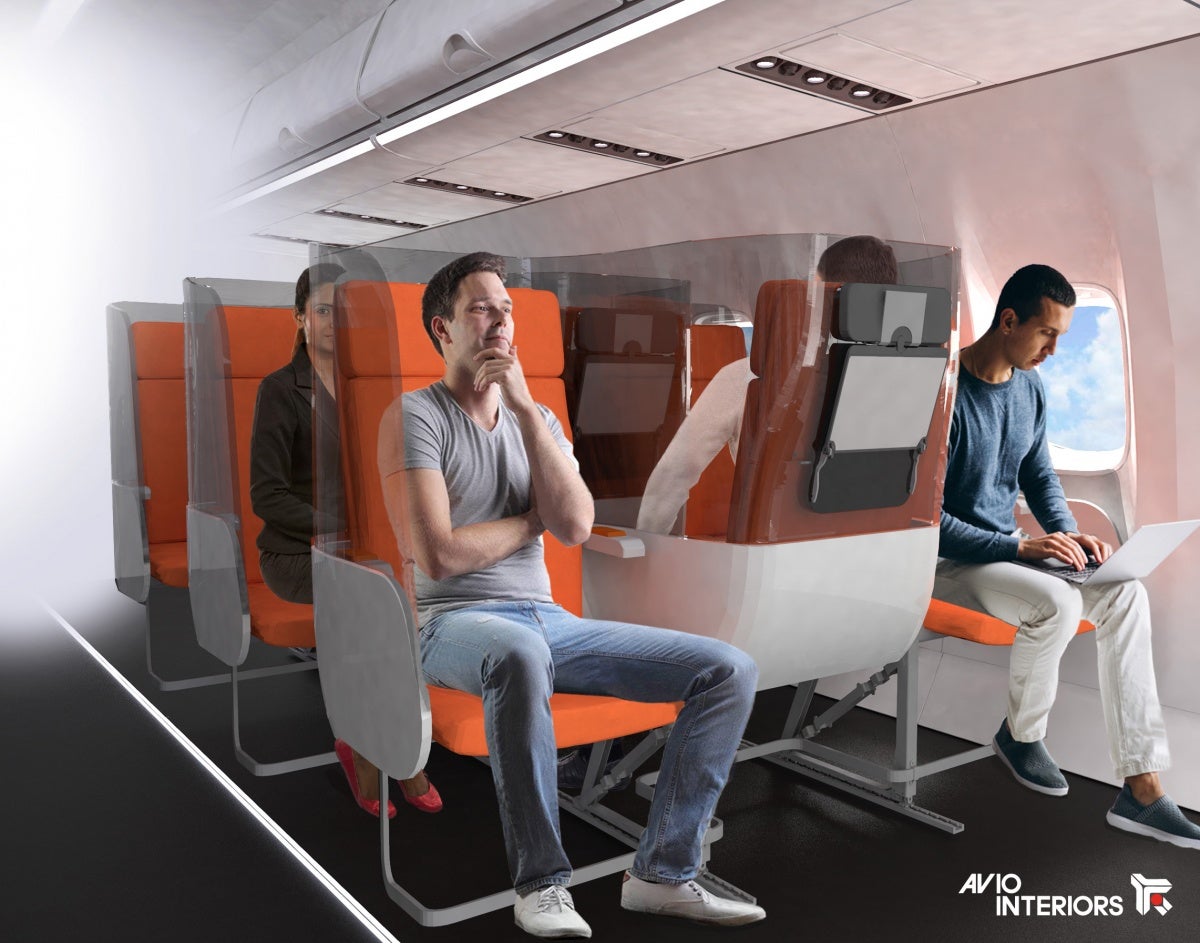 Alternating economy class seats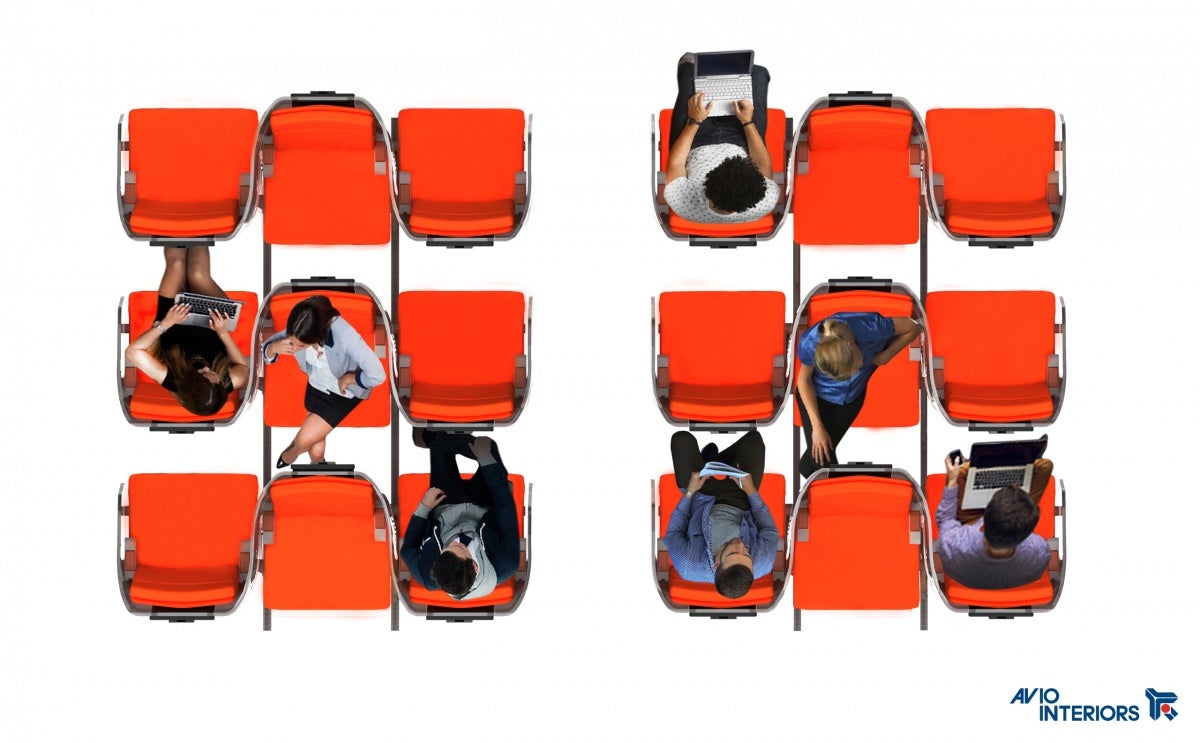 Alternating economy class seats
In theory this sounds like a cool concept, though I have several logistical questions:
Would these seats feel cozy, or just really claustrophobic?
Is this tradeoff worth it for those traveling with others, who would now have no way to sitting next to companions?
Given the high shield, does this make the process of squeezing into and out of seats even more complicated?
Would this slow down emergency evacuations, and therefore be hard to get certified?
Is this actually safer in terms of social distancing, because the person in the center will essentially be facing the two people seated in the row behind and to the sides, in some ways increasing face-to-face contact?
Would airlines be willing to complete the extra cleaning required to use these seats, since there will be even more surface to clean due to the shields?
How much do these shields weigh, because they'd increase the weight of the plane, and therefore fuel burn?
Bottom line
While we've seen lots of innovation with first and business class seating, the same hasn't been true in premium economy and economy.
Frankly I'm surprised there hasn't been much innovation with premium economy, since there are several options out there that look like a nice improvement for passengers with limited downside.
Meanwhile in economy I'm not surprised by the lack of innovation. The above proposals are interesting ones, though I'm doubtful that we'll see these on a widespread basis anytime soon.
I guess it all comes down to what travel looks like post-COVID-19. If things do eventually return to normal, then I definitely don't think we'll see anything like this. Meanwhile if there's simply a new normal, then maybe this is a possibility?
Do you think the current situation will lead to some real innovation with economy class seating?