Here's a concept that I'm interested to see evolve…
Hyatt selling hotel rooms as offices
The concept of hotels selling day rooms is nothing new. This is especially common at airport hotels, where some people may have a long connection and want to rest between flights.
However, it looks like some Hyatt properties are now marketing day rates differently. Some limited service Hyatt properties (including select Hyatt House and Hyatt Place locations) are now marketing day rooms as offices.
Take the Hyatt House Salt Lake City Downtown, which has $59 "Day Use Office" rates.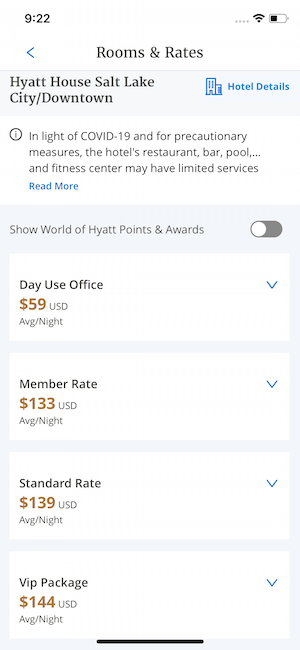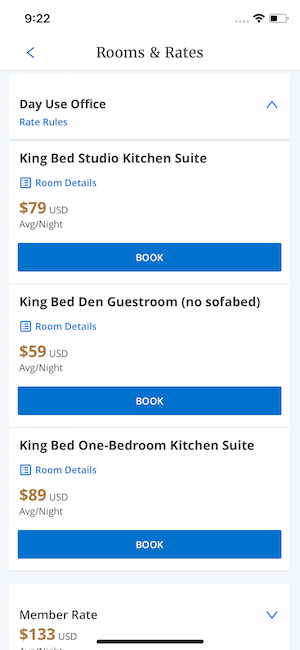 As you can see with the rate description, this includes a stay between 8AM and 5PM. You get free Wi-Fi, and presumably you can use the pool and gym, at least when they're open (right now I know a lot of hotels have closed these facilities).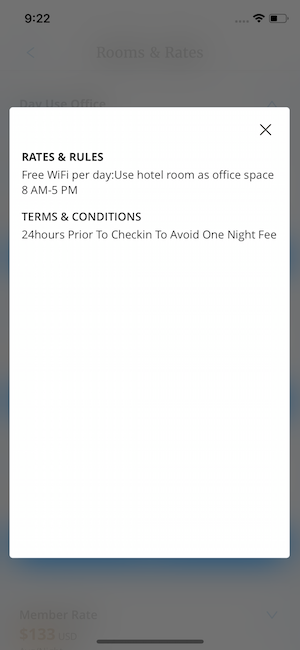 For those wondering about the loyalty implications, generally you don't earn an elite qualifying night if you're not staying overnight, so I wouldn't expect this to be a good way to mattress run.
Could the hotel room office concept catch on?
Could the concept of hotel rooms being used as offices catch on? I'm conflicted, especially when comparing the current situation to a post-COVID-19 era.
My first two thoughts are:
I support this concept primarily because so many hotel brands have eliminated proper desks from rooms, and if the hotel room office trend catches on, maybe that could be reversed
From a hotel's perspective this is almost free money, since they can sell some percentage of rooms both during the day and for the night, since many people check out before 8AM and check in after 5PM; the cost is essentially what it would be for the room to be cleaned
More specific to the logistics of this, in the COVID-19 era:
On the one hand, I can see merit to this with the current situation, as many households have two people working from home in addition to kids, and being able to work from somewhere else could be a nice change of pace in order to be able to concentrate
On the other hand, personally I'm trying to minimize how much I leave the house, and even with proper room cleaning, I'd still be concerned about the risks of going to a hotel every day to work
Meanwhile post-COVID-19:
If we see more people work remotely/not from an office, perhaps there's more merit to alternative office types, and this could be one of them
At the same time, how many people really want to work from a limited service hotel room? It's not exactly the most inspiring office, though I guess it's a good place to concentrate at least
Bottom line
While hotel day rates aren't a new concept, marketing them as offices is. If marketed and packaged properly, I could see the concept catching on somewhat:
Could we see hotels sell monthly office packages of rooms?
Could we see hotels create a loyalty incentive to book a room as an office?
Could hotels add other perks that make people want to use this?
I'm curious to see if it catches on.
What do you think — could you see a situation where you would use a hotel room as an office? What would it take for that to happen?
(Tip of the hat to Matt4200)