ZIPAIR Tokyo is following through on its plans to launch flights to the US, despite the coronavirus pandemic. First a bit of background on the airline…
What is ZIPAIR Tokyo?
ZIPAIR Tokyo is Japan Airlines' new low cost carrier:
The airline has started operations with a fleet of two Boeing 787-8s
The airline plans to grow by two planes per year, which it intends to acquire either through leases from Japan Airlines, or through other means
Coronavirus delayed the carrier's launch; it ended up launching flights between Tokyo Narita and Seoul Incheon as of October 2020
As far as ZIPAIR Tokyo's 787 cabins go, each plane has a total of 290 seats, including 18 business class seats and 272 economy class seats:
Business class has reverse herringbone seats in a 1-2-1 configuration, and the product is sold in an extremely unbundled way
Seats don't have personal televisions, but rather there's streaming entertainment (ZIPAIR's business class seats are the first reverse herringbone seats to not have personal televisions)
These planes are dense compared to Japan Airlines' 787-8s, some of which have as few as 161 seats
These planes aren't dense compared to some other low cost carriers, as airlines like Jetstar and Scoot have 335 seats on their 787-8s
ZIPAIR Tokyo launching Honolulu flights
From the time that the ZIPAIR Tokyo concept was announced, we knew that the airline eventually planned to fly to the US, with destinations like Honolulu and Las Vegas being hinted at. Back in April the airline even filed with the US Department of Transportation to request permission to launch Tokyo Narita to Honolulu flights starting in the winter 2020 season.
I'm sure I wasn't alone in thinking that the airline may delay these flights, given the coronavirus pandemic. Well, there's an update on that front — ZIPAIR Tokyo plans to launch Honolulu flights in just a few weeks time, at least temporarily.
ZIPAIR Tokyo will be launching flights between Tokyo Narita and Honolulu as of December 19, 2020:
The airline will initially operate a total of 16 roundtrip flights between December 19, 2020, and January 31, 2021
Tickets for the service are already on sale, and start at $180 one-way in economy class or $544 one-way in business class
The service will operate with the following schedule:
ZG2 Tokyo to Honolulu departing 8:15PM arriving 7:55AM
ZG1 Honolulu to Tokyo departing 9:55AM arriving 2:30PM (+1 day)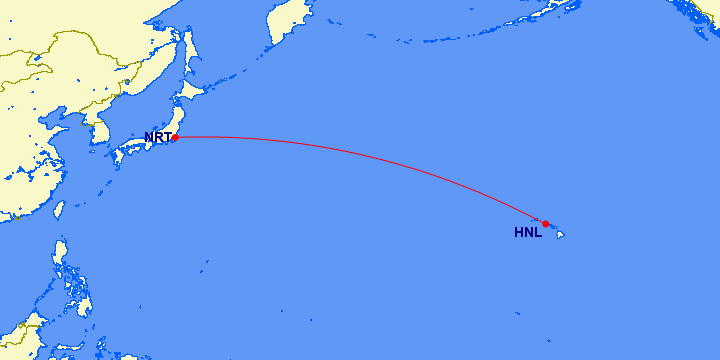 ZIPAIR Tokyo's Honolulu route
All of this is viable because Japanese tourists are able to visit Hawaii in conjunction with pre-travel testing as of a couple of weeks ago (meanwhile Americans still aren't allowed in Japan).
Honolulu is an interesting first route
Tokyo to Honolulu is both a logical and surprising route for a low cost carrier to launch:
On the one hand, there's huge demand for leisure travel between Japan and Hawaii, and clearly ZIPAIR Tokyo thinks there's plenty of unrealized potential for more budget-conscious tourism
On the other hand, the market is already incredibly well served; pre-pandemic there were often over a dozen daily flights between the city pairs, and it's such a big market that it's exclusively where ANA flies its A380s
It's also unconventional for a low cost carrier to replicate a route that's also served by the full service airline; usually low cost carriers are used to serve new markets, but I guess this is such a huge market that the company thinks there's room for ZIPAIR Tokyo to enter without cannibalizing Japan Airlines' business
Frankly if there's ever been a time to start this route, this might just be it — the route is currently less competitive than in the past, and if anything I'd bet there's even more potential with cost conscious tourists right now.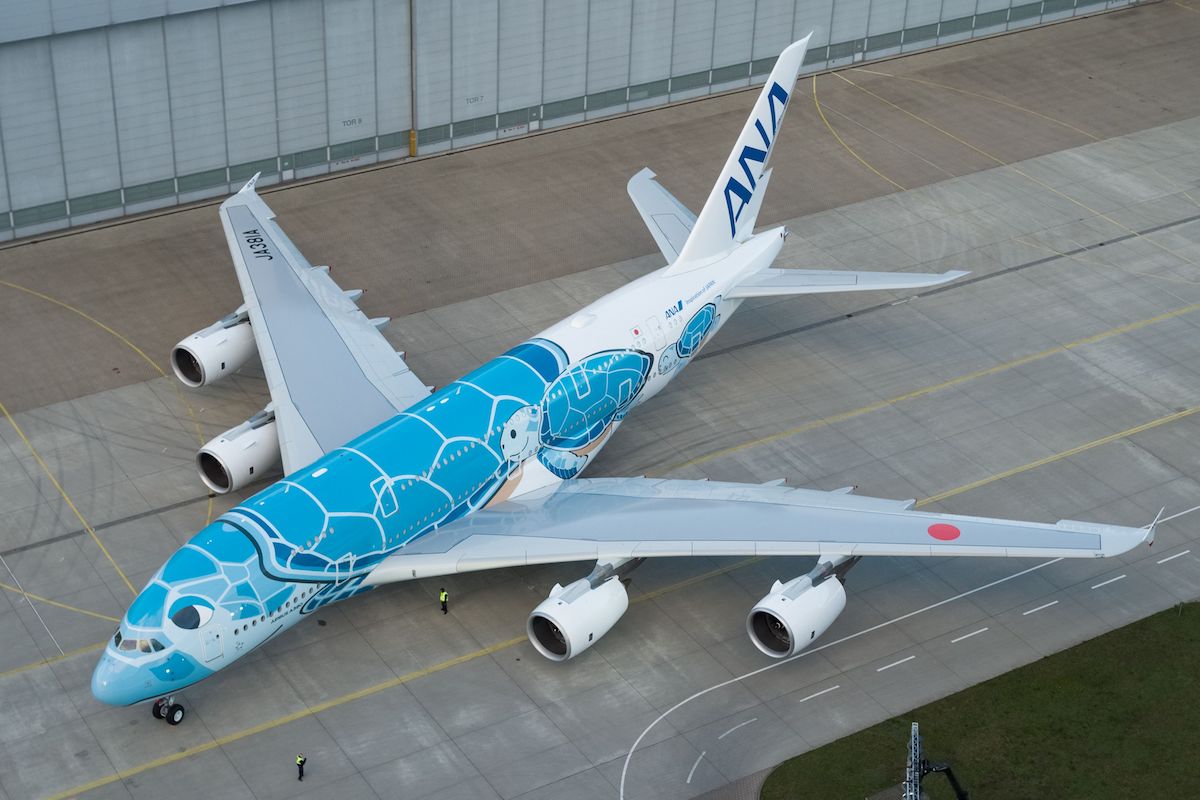 All Nippon Airways exclusively flies A380s to Honolulu
Bottom line
Earlier this year ZIPAIR Tokyo requested permission with the US DOT to launch flights to Honolulu, and now the airline is following through on that in spite of coronavirus. Initially the airline will operate 16 roundtrip flights, in December and January.
In many ways this actually seems like the ideal time for a low cost carrier to launch this route, given that a lot of service between Tokyo and Honolulu has been suspended, and there's presumably still some amount of demand.
It'll be interesting to see to what extent ZIPAIR Tokyo extends Honolulu service beyond the current schedule.
What do you make of ZIPAIR's Honolulu service?