Earlier I wrote about what I perceived to be United Airlines' new social distancing policy, based on a press release from the airline. I figured it was coming, since they're a couple of weeks behind the competition here — Alaska, American, Delta, Lufthansa, etc., have all announced substantive seat blocking policies.
Well, as it turns out United's policy is not much of a policy at all.
What United claimed about social distancing
Let me quote United Airlines directly:
Beginning late April, we are implementing additional steps to promote social distancing on all United and United Express flights by making some temporary changes to seat assignments and adjustments to our boarding process.

Limiting seat selections in all cabins, so customers won't be able to select seats next to each other or middle seats where available. We're also alternating window and aisle seats when seats are in pairs.
Here are the diagrams United Airlines included: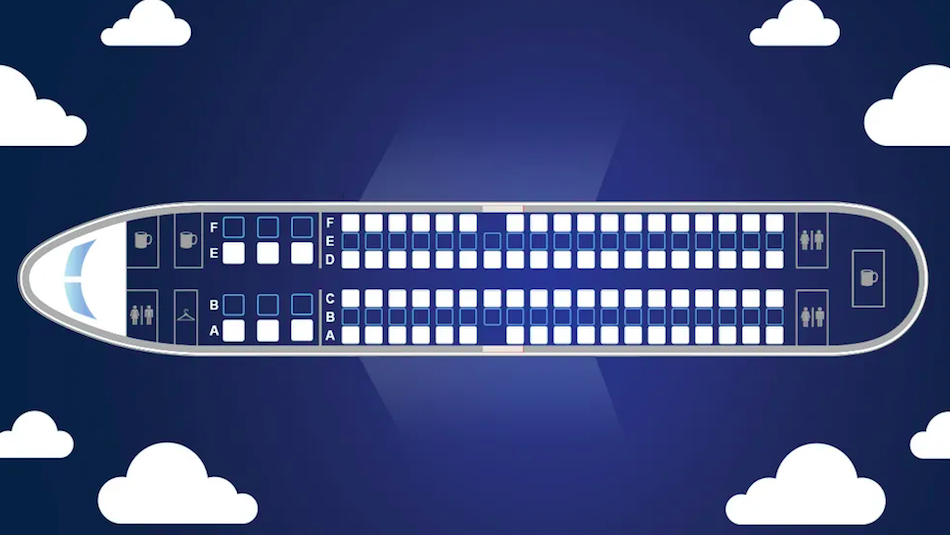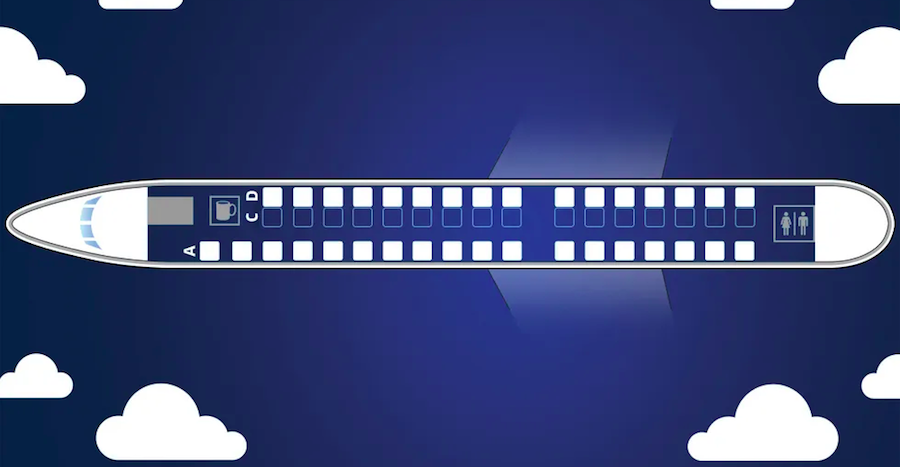 I'd like to note there are no asterisks, and no further clarification regarding the above. But to me the statements seem pretty self explanatory — United Airlines is blocking seats so that no one has a seatmate. The diagrams make that crystal clear, no?
Apparently United isn't blocking seats at all
I got an email from one of United's communications employees issuing a correction to my story. In addition to highlighting (in yellow) nine areas where I should change my blog post, they included the following message:
Hey Ben, a few things you'll need to adjust in your story that are inaccurate (I've highlighted below). Let me know if you want to chat.

"Everyone will have an empty seat next to them" – that's the intent and the likely outcome, but we don't guarantee it. There still may be instances when someone may not have an empty adjacent seat, but with the load factors so low (and these new measures in place) it's unlikely.
"First class capacity will be cut by about 50% so this will make upgrades tougher" – no capacity cuts in any cabin; upgrade chances remain the same (except for any seats held for FAA exemption jump seat locations)
Wait, what?! How do you not reduce capacity on a plane while also saying "customers won't be able to select seats next to each other or middle seats where available?"
I followed up, because I was genuinely confused. I mean, I follow airlines incredibly closely, and I also read airline press releases for a living, basically.
If United isn't actually blocking seats, then what are they doing? Here's the explanation I received:
As we say on our United Hub page, we are *limiting* seat availability for customers to select prior to departure. This provides customers with more options to practice social distancing when choosing their seats. It also allows us the flexibility to make adjustments at the gate depending on various circumstances (families, for instance, may still want to sit together and we want to provide them with that option).

We will continue to upgrade customers into the premium cabins, in which there may be scenarios where every seat is occupied. However, we've seen instances where our customers decline the upgrade and choose to remain in the economy cabin for purposes of social distancing. Or, due in part to low load factors, only a few customers receive upgrades and we're able to ensure their adjacent seats remain unoccupied in part because we've put the earlier restrictions in place.

We don't guarantee that a customer will have an empty adjacent seat; that's not part of our message.
Just to recap:
Oh great, United is letting us social distance during the booking process; I'm so happy that I don't have to invite my seatmate over for dinner a week before the flight, but rather that I'll just have to sit next to them on the plane
United's first class social distancing relies on people turning down upgrades voluntarily
Was my interpretation that crazy?
The United spokesperson then tells me that:
We can disagree on the level of detail and/or clarity that's currently on our United Hub page, but from a purely objective standpoint what you wrote is not accurate and I'm asking that you address it.
I'd like to open this up to you guys, as I trust you all to be "objective." I'll update my post to reflect United's (in my opinion misleading) press release, but how did you interpret it? Based on what was published by United, did you assume:
They're only letting people not assign seats in advance, but they'll sell every seat on the plane and potentially have zero social distancing
They're actually blocking seats and reducing capacity, as we've seen from so many other airlines
And while I'm on this topic, I have to be honest — while United has some great employees (and at least a couple of good people working in communications), I've overwhelmingly found United's communications people to be among the rudest when it comes to communicating:
Most airlines would say something along the lines of "hey, I totally get how you interpreted something X way, because that is confusing, but that's not what was intended, and I'd appreciate if you could fix it"
In the case of United, I find their "correction" messages to pretty consistently make it seems like I'm completely nuts for logically interpreting their press releases and/or sharing editorial (the latter has been an issue in past communications with them)
I tend to think you catch more flies with honey than vinegar, but that's just me.
Bottom line
United Airlines is helping passengers social distance by not actually doing anything, really. They're blocking seat assignments in advance so that you can't select seats next to someone, but that's all they're doing. They'll sell a flight to capacity, and it could be that every seat will be occupied.
Their social distancing and pretty seatmap relies on people volunteering to turn down first class upgrades, and on a lack of demand.
In many ways they're actually hurting those who are traveling with others and want to avoid sitting near strangers. All aisle and window seats will be assigned first, leaving many people traveling together on a full flight seated between two strangers…