We're seeing a lot of unique charter flights nowadays, and I've been writing about many of them, as I find them to be interesting. One flight currently enroute to Saint Helena caught my eye.
What is Saint Helena?
Saint Helena is a remote island in the South Atlantic Ocean, about 1,200 miles off the coast of Africa. The island is a British Overseas Territory, and is known as the place of Napoleon Bonaparte's exile and death.
Up until a few years ago it could only be reached by ship, so as you can probably imagine, it's a pretty isolated place.
An airport had been under construction for several years, though construction was delayed significantly. The airport ended up getting commercial service in October 2017, about 18 months late and with a smaller plane than expected due to wind shear issues at the airport.
Until recently, Airlink operated a once weekly Saturday flight between Johannesburg, South Africa, and Jamestown, Saint Helena, using an Embraer 190. The westbound flight had a fuel stop in Walvis Bay, Namibia, while the eastbound flight was nonstop back to Johannesburg.
However, Airlink has suspended all operations, meaning that Saint Helena has been completely cut off from the outside world for the past several weeks.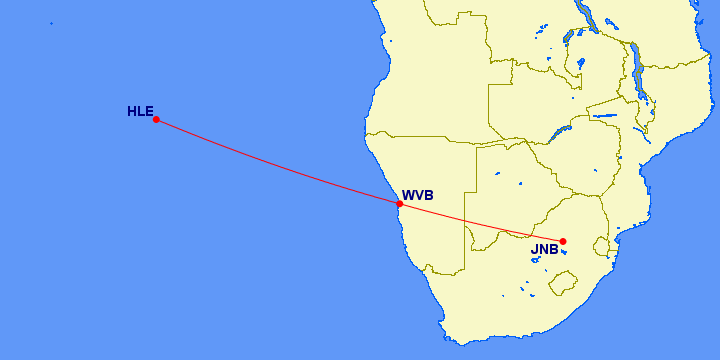 Saint Helena gets a flight from London (via Accra)
Right now a Titan Airways Airbus A318 is enroute from London Stansted to Saint Helena via Accra, Ghana.
The plane has the registration code G-EUNB, and completed the ~3,200 mile flight from London to Accra this morning, and next will complete the ~1,500 mile flight from Accra to Saint Helena.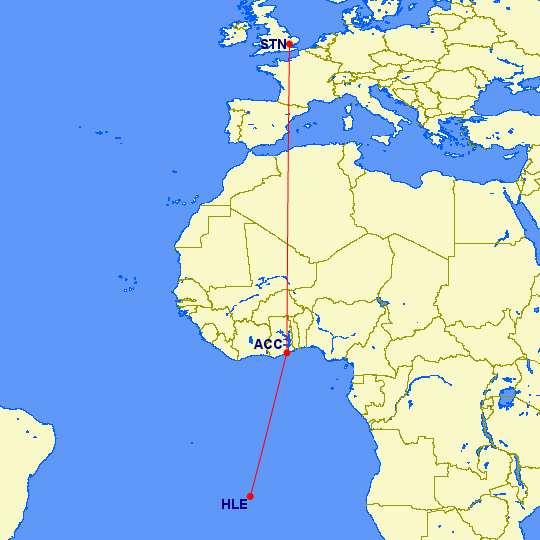 According to Flightradar24, the plane is carrying medical staff, 960 COVID-19 test kits, five ventilators, and 2.5 tons of supplies.
It's not known if the plane will be carrying any people out of Saint Helena, given that there has been no travel to & from the island for about a month now.
What makes this Airbus A318 cool
Titan Airways is a British charter airline, and the plane operating this route is an Airbus A318. This is the smallest member of the A320 family. What makes this even more interesting is that this is an all business class A318, with just 32 seats.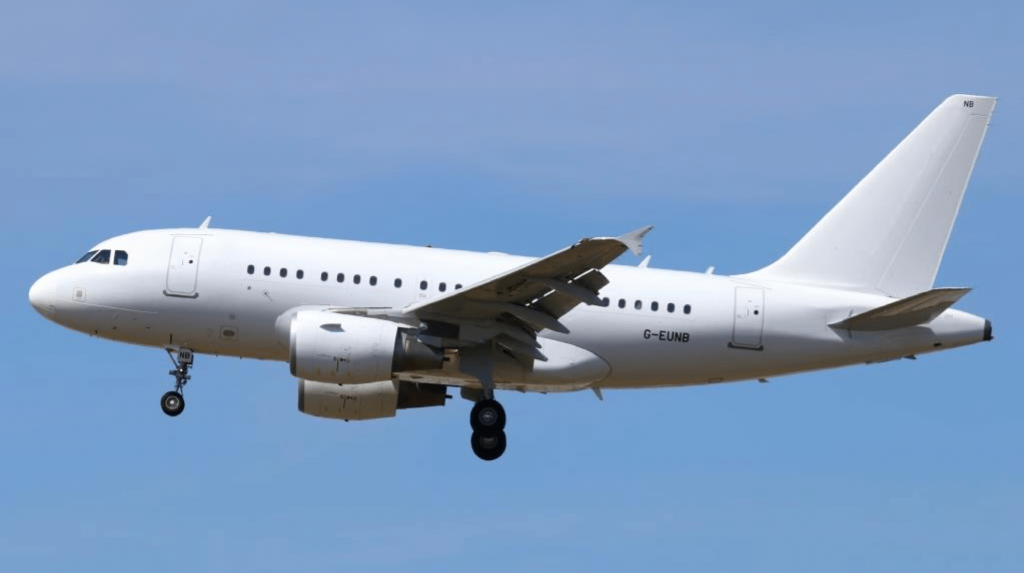 Titan Airways A318
Many may be familiar with British Airways' Club World London City service, operating between New York and London City.
British Airways used to operate this flight up to two times daily, though nowadays they're down to at most one daily flight (though the service is suspended altogether right now). That also meant they went from two A318s in their fleet to just one. The other one ended up going to Titan Airways, and is the one operating this flight.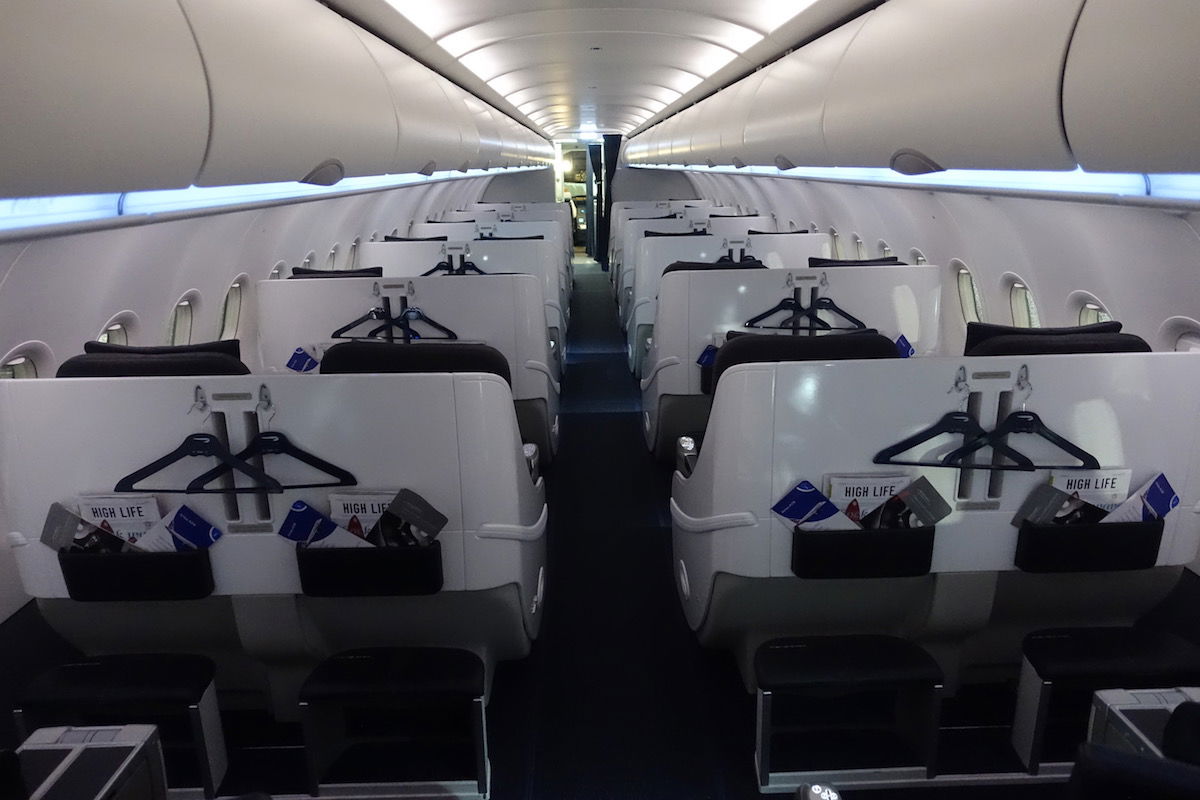 British Airways Club World London City cabin
The significance of the A318 here is that Saint Helena's airport is heavily restricted in terms of the planes that can fly there, due to the runway and winds. The A318 is just about the biggest plane that can fly there, so I'm guessing the plane selection here is quite deliberate.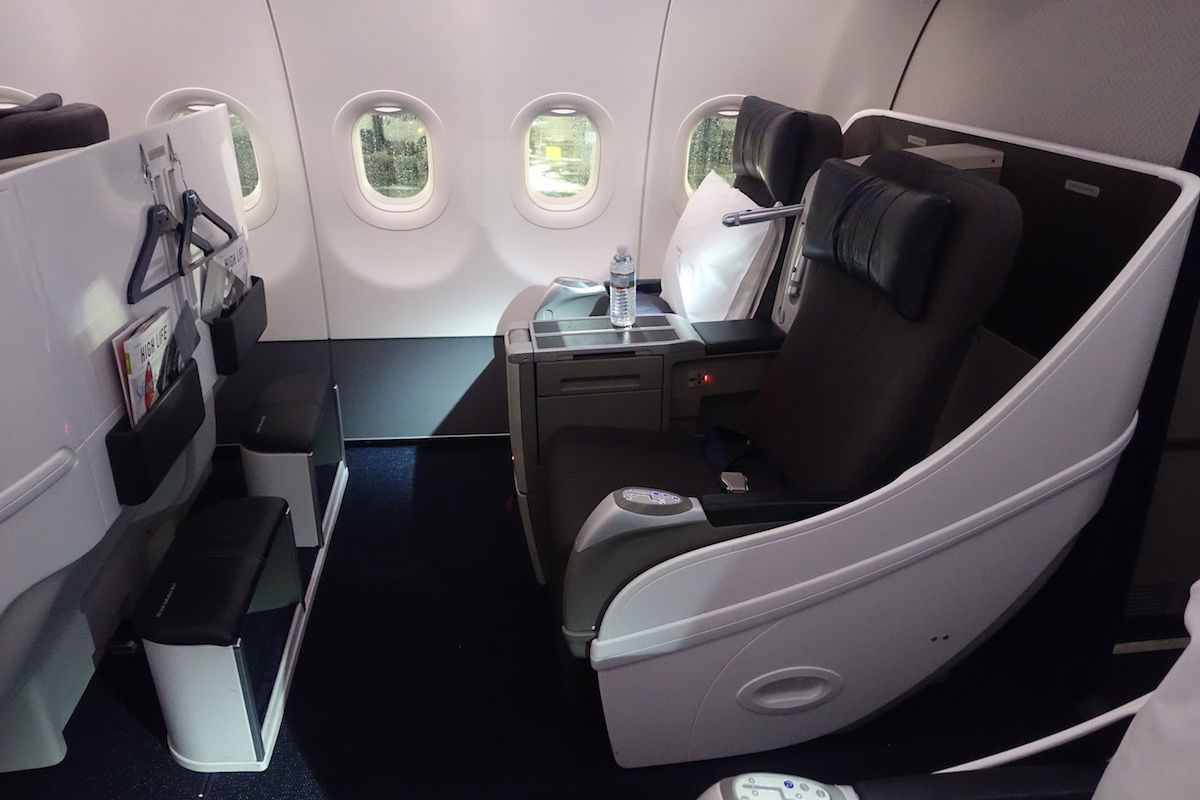 Titan Airways A318 business class seats
Saint Helena has no confirmed COVID-19 cases
Saint Helena is getting tons of supplies to battle COVID-19, though best I can tell, they don't actually have any cases of COVID-19 (of course there maybe some asymptomatic people):
We wish to reassure you that at this time there are no suspected cases of COVID-19 on the Island. The two individuals who reported mild symptoms (cough and headache) similar to Coronavirus have recovered.
The island has a population of about ~4,500, so I find that to be interesting. Obviously it makes sense to have supplies in case there is an outbreak, but isn't there almost an added risk by bringing more people onto the island from outside?
It would seem that in many ways being an isolated island without any cases would almost be the best case scenario, assuming they can keep it that way?
Bottom line
As an aviation geek I'm fascinated by this flight. The global shutdown of aviation has isolated this island from the rest of the world. On top of that, the logistics of getting supplies here are complicated, given the limited types of planes able to fly here.
While that's of course not the focus here, this is definitely the most luxurious plane to ever fly to Saint Helena…