While people aren't flying much right now, there's plenty of opportunity for loyalty programs to engage with members while they're at home. In that sense I have to give Air Canada a ton of credit, because they just announced a creative and lucrative promotion.
Air Canada has already extended status and more
Before I talk about what's new, I wanted to recap what Air Canada already announced a couple of weeks ago:
Air Canada Altitude status is being extended by 12 months
Members who requalify for status this year (without the extension) can gift their status to someone else
Air Canada is making it possible to earn elite miles from home
The airline has greatly expanded opportunities in that last category just now.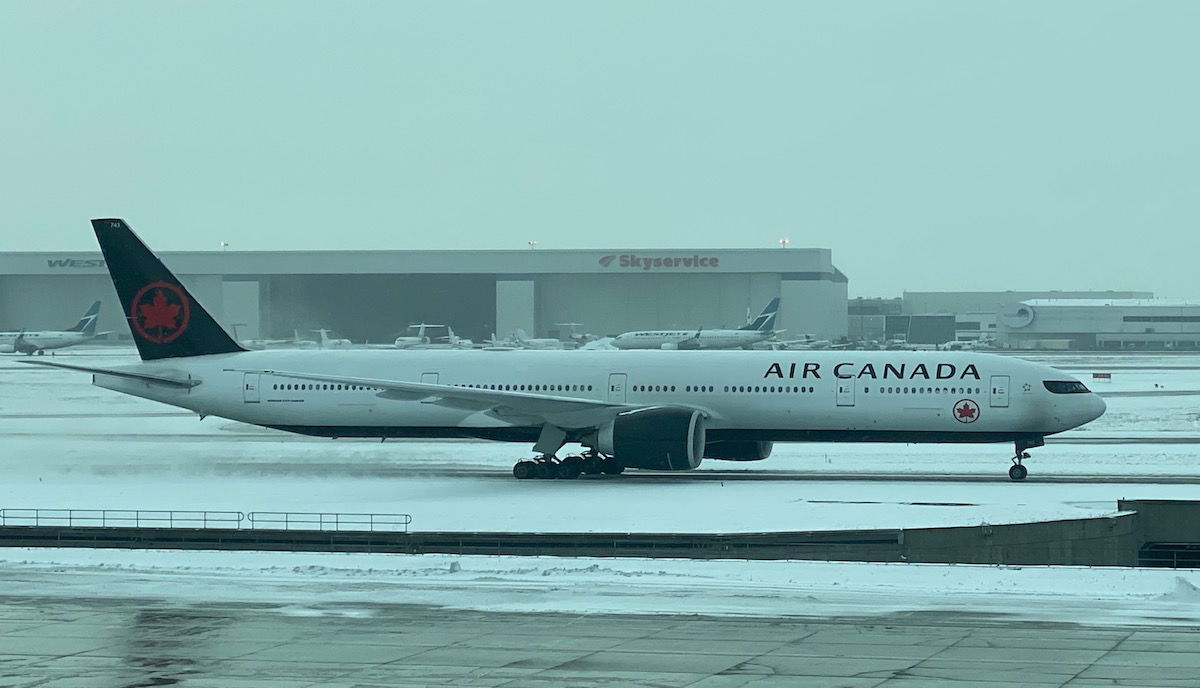 Air Canada has a creative way to gift status
Air Canada's "Travel at Home" promotion
As part of Air Canada's effort to engage members while they're at home and give them ways to earn miles, they've launched a new promotion that will help members reach Altitude status without leaving home.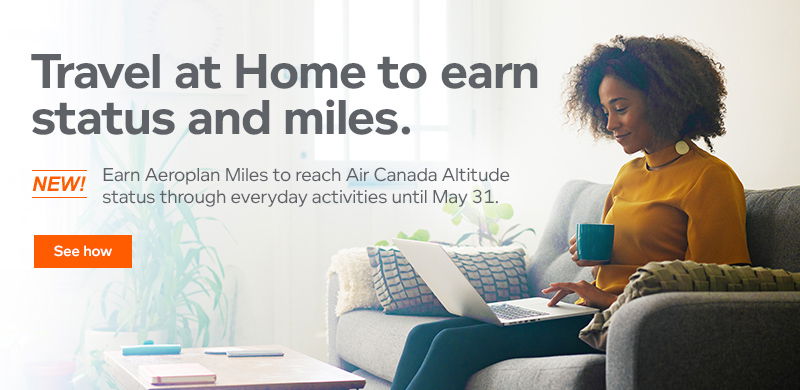 Below I'll share a few of the things that are possible through this promotion. However, note that Air Canada plans to roll out more opportunities to earn elite status in the coming weeks.
Earn 50K miles and get Altitude Prestige 25K status
Between April 20 and May 31, 2020, members can easily earn Air Canada Altitude Prestige 25K. The status will be updated by July 31, 2020, and will be valid through 2021.
In order to qualify, members have to register and earn 50,000 Aeroplan miles through everyday activities. Eligible activities include the following:
Miles earned through Aeroplan credit card welcome bonuses
Miles earned through Aeroplan credit card spending
Miles earned through the Aeroplan eStore
All other activity credited to a participant's account, including points transferred from eligible credit card and hotel partners
In other words, just transferring 50K points to Aeroplan would earn you status.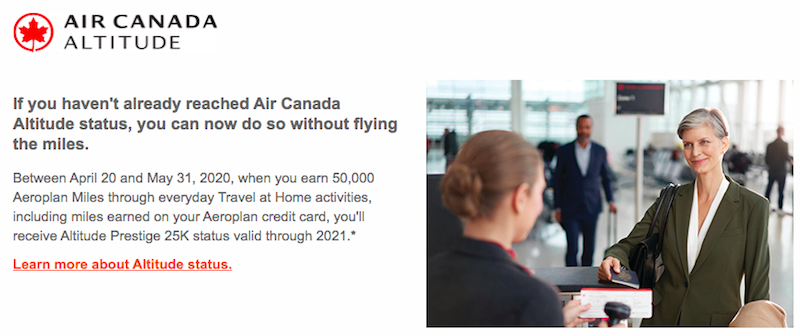 Existing Altitude elite members can get a status boost
Between April 20 and May 31, 2020, Air Canada Altitude elite members who register can boost their status with eligible mileage earning activity, as follows:
Earn 15,000 miles, get 1,500 bonus AQMs
Earn 30,000 miles, get 3,000 bonus AQMs
Earn 70,000 miles, get 20 eUpgrade credits
Earn 100,000 miles, get 1,000 bonus AQDs
Earn 250,000 miles, get an Altitude status upgrade, up to Elite 75K
The eligible activity is the same as it is for the promotion for non-elite members. In other words, if you earn 250K miles you'll receive a one-tier status upgrade, which is pretty awesome.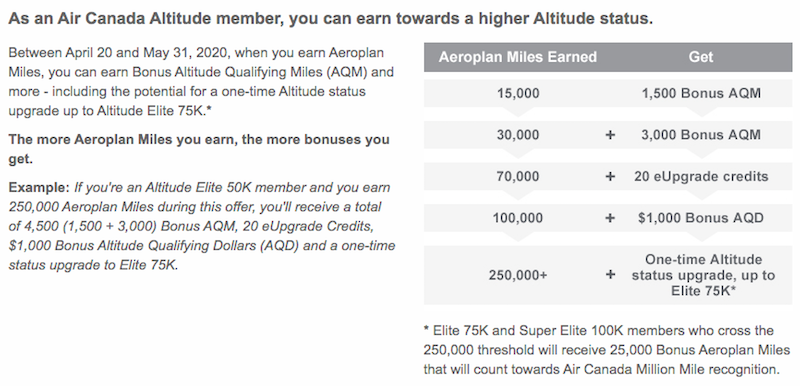 Get Altitude status for donations
As was previously announced, through April 30, 2020, Air Canada is offering something pretty generous to those who donate miles. For every five Aeroplan miles that a member donates to a charity engaged in fighting COVID-19, they will be awarded one Altitude Qualifying Mile (AQM).
This is limited to a maximum of 25,000 AQMs, which would be earned after donating 125,000 Aeroplan miles. That can either count towards your status this year, or if you already have status, can help you gift status to a loved one.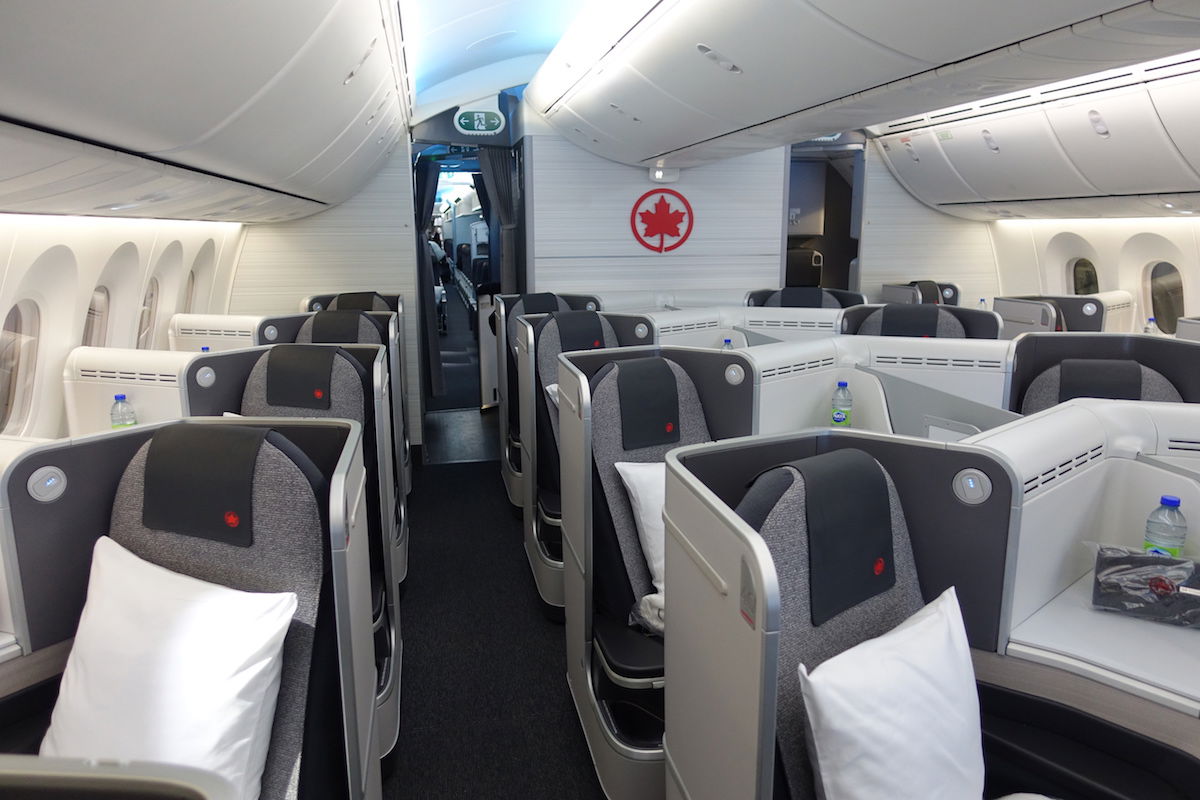 Air Canada 787 business class
Bottom line
Very well done, Air Canada Aeroplan. What a great way to engage members while they can't travel. I love the way the promotion is structured, as you can benefit from this whether you have status or not.
I'd love to see more programs offer promotions like this. For example, years ago we saw US Airways offer a "Grand Slam" promotion, where you could earn bonus miles for completing various mileage earning activities with partners. One would think that this would be the ideal time for a promotion like that, where members are encouraged to accrue miles through all non-flying means possible.
Will you be taking advantage of this Aeroplan promotion?