We've heard over and over that many airlines will emerge from this pandemic smaller than in the past. That's largely coming in the form of airlines retiring planes sooner than they were originally going to.
Well, Austrian Airlines has become the latest airline to outline how they'll shrink.
Austrian Airlines grounded, has pessimistic outlook
Austrian Airlines suspended regularly scheduled flights on March 18, 2020, and doesn't yet know when they'll resume operations, given the uncertainty.
Austrian Airlines is part of the Lufthansa Group, which has a pessimistic outlook on how demand will recover. The company expects significantly dampened demand in the medium term, and doesn't expect demand to return to pre-crisis levels for several years.
As a result, Lufthansa Group airlines are taking drastic measures. For example, Lufthansa has made the immediate decision to retire some A340s, A380s, and 747s.
In the case of Austrian Airlines:
For 2020, Austrian expects at least a 25-50% drop in demand
For 2021, Austrian expects at most 75% of pre-COVID-19 demand
As Austrian Airlines' Executive Board member Andreas Otto comments:
"The entire airline industry is pessimistic. We have to assume that we will reach the 'pre-corona level' again in 2023 at the earliest."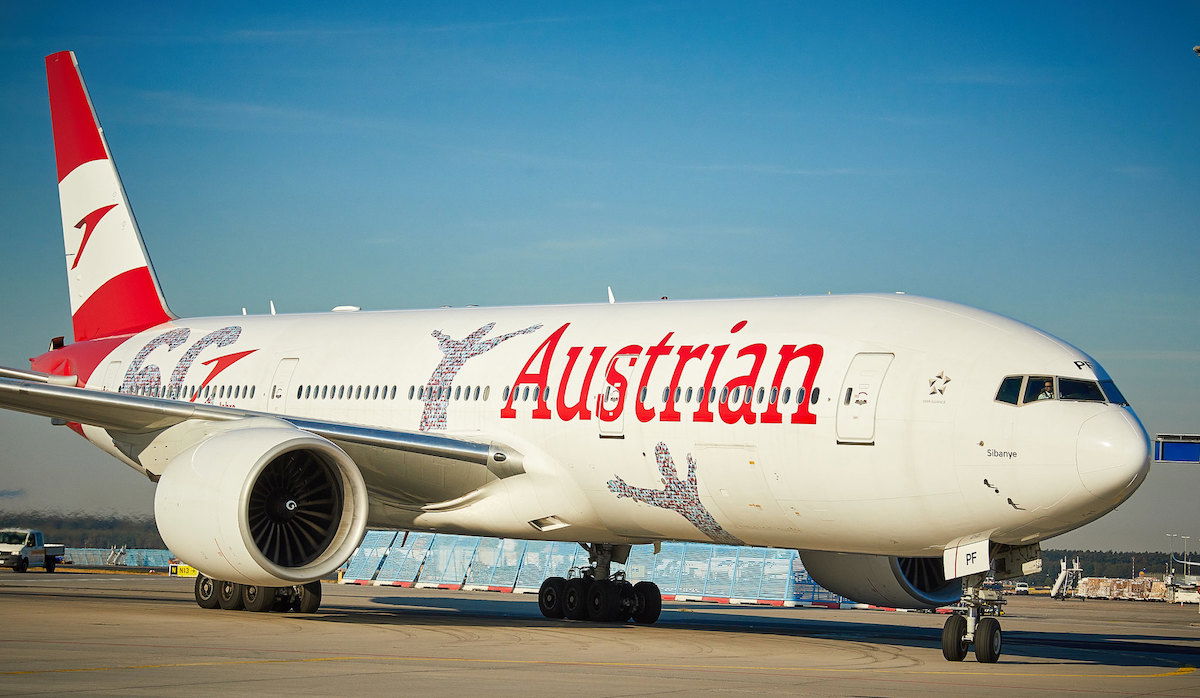 Austrian doesn't expect demand to rebound soon
Austrian Airlines plans future smaller fleet
Austrian Airlines has revealed how they plan to reduce the size of their fleet in the future, to better reflect demand. In total they will retire 28 aircraft by 2022, including the following:
Austrian will retire all 18 of their Dash 8 turboprops, a process that was started in 2019
Austrian will retire all seven Airbus A319s
Once this is complete, Austrian's average fleet age will decrease from 15.4 years to 14.6 years (which kind of reflects that Austrian doesn't have a particularly modern fleet). Austrian is taking delivery of some used A320s, which will be replacing the phased out aircraft.
Looking at Austrian's overall fleet:
Currently Austrian has about 80 aircraft
The plan was initially for Austrian to have about 70 aircraft in a couple of years, by phasing out the turboprops and acquiring used A320s
Now with the airline retiring seven A319s and three 767s, the airline will have about 60 planes by 2022
Austrian is retiring about 25% of their fleet, though in all this will only represent a roughly 20% capacity cut, since many of the planes they're retiring are small.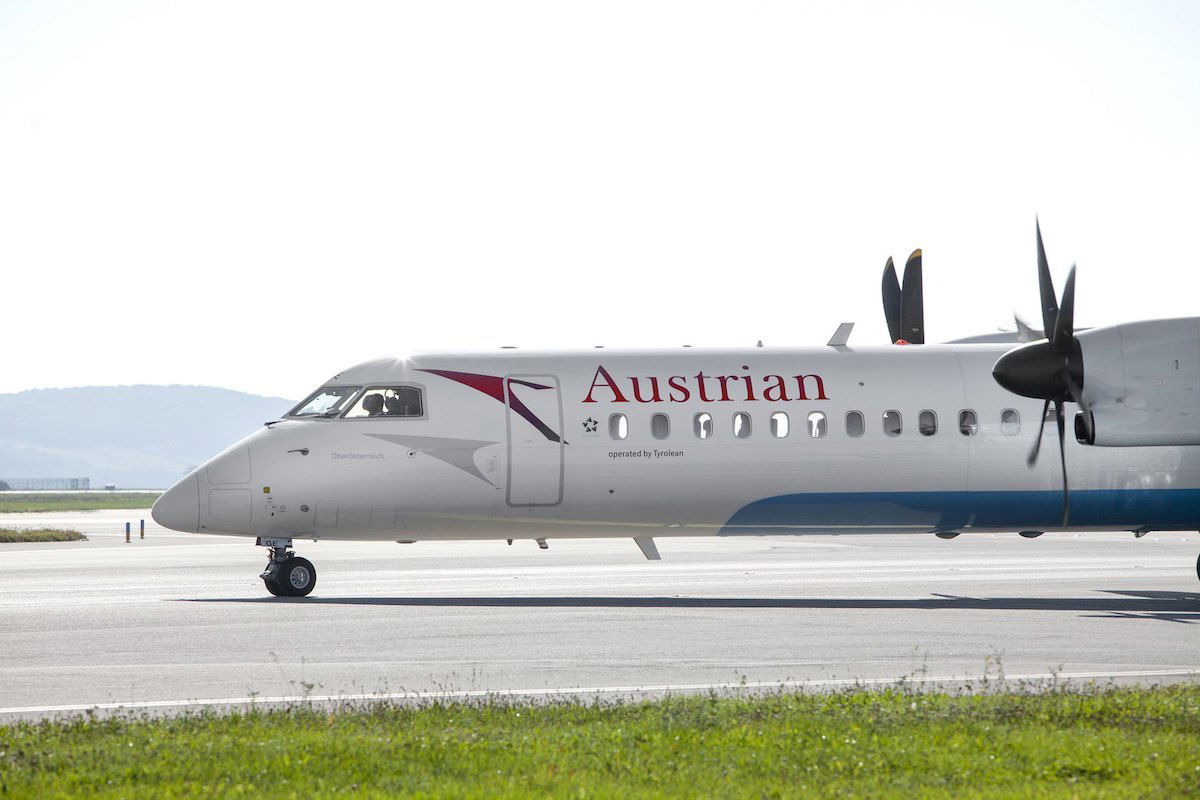 Austrian is retiring all Dash 8s
25% of Austrian long haul planes being cut
Of Austrian's fleet updates, it's the changes to the long haul fleet that I find most interesting:
Austrian currently has 12 long haul aircraft, including six Boeing 767-300s and six Boeing 777-200s
Austrian has no additional long haul aircraft on order
Austrian will be retiring three of their six 767s, meaning that they're reducing the size of their longhaul fleet by 25%.
The three 767s that they're retiring are an average of 28 years old, while the three remaining 767s are an average of 20 years old.
Austrian Airlines has done a great job with having excellent fleet utilization in order to increase the number of long haul routes they operate. As they reduce their 767 fleet by 50%, presumably this means that they're going to have to cut at least three long haul routes. I'll be curious to see which they choose.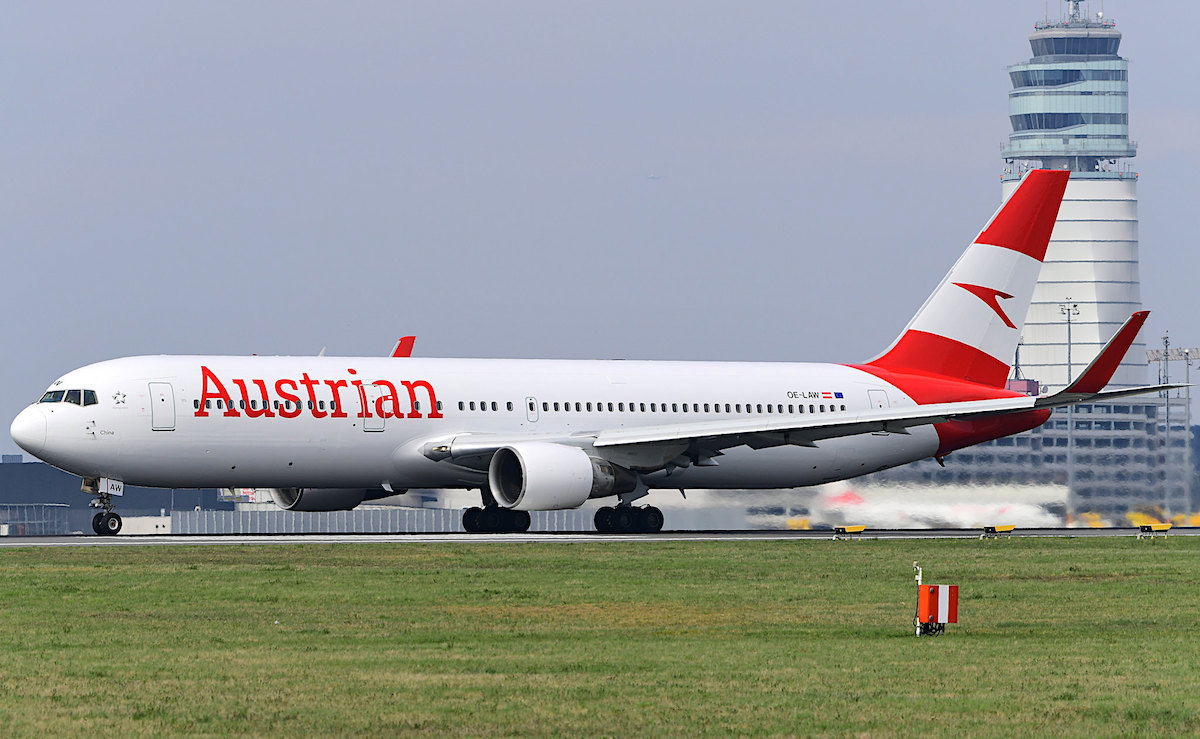 Austrian is retiring three 767s
Bottom line
Lufthansa Group is expecting it to be several years before demand recovers, and that's reflected in their fleet planning. Austrian will be reducing their fleet from roughly 80 to 60 aircraft, including retiring three 767s, which represents 75% of their long haul fleet.
I like Austrian's long haul business class, so I'm sad to see that will be available on fewer routes.
While I know airlines are thinking about cutting costs rather than fleet renewal, I've long wondered what Austrian's long term plan is for renewing their long haul fleet.
What do you make of Austrian's fleet reductions?