This is exciting — Air New Zealand will soon launch nonstop flights between Auckland and New York, which will be one of the world's longest flights.
Air New Zealand's Auckland to New York route details
Air New Zealand will offer year-round 3x weekly flights between Auckland (AKL) and New York (JFK) as of September 17, 2022. The new flight will operate in both directions on Mondays, Thursdays, and Saturdays, with the following schedule:
NZ2 Auckland to New York departing 7:40PM arriving 7:55PM
NZ1 New York to Auckland departing 9:55PM arriving 7:30AM (+2 days)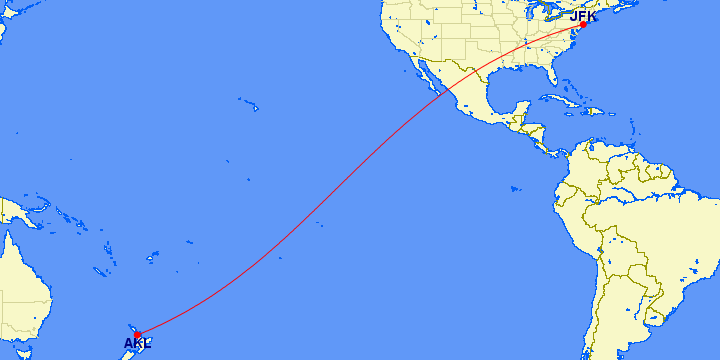 The flight will cover a distance of 8,828 miles in each direction, and is blocked at 16hr15min eastbound and 17hr35min westbound. Air New Zealand will use a Boeing 787-9 for the route, which I'll talk more about below.
Air New Zealand initially announced this route pre-pandemic, but as you'd expect, it was delayed due to the pandemic. New Zealand more or less closed its borders for the past two years, but that's finally changing, as the country plans to open up to vaccinated Americans without quarantine as of May 2022.
It's pretty noteworthy that Air New Zealand will use the NZ1 and NZ2 flight numbers for this. That's not a coincidence. Air New Zealand CEO Greg Foran makes it clear that this will be Air New Zealand's new flagship route. In the past NZ1 and NZ2 were used for Air New Zealand's service to London via Los Angeles, which was cut pre-pandemic.
Air New Zealand will use a Boeing 787-9 for the route
Air New Zealand will using a Boeing 787-9 for its route to New York. Specifically, the airline will be using its lower density version of the aircraft, featuring a total of 275 seats. This includes:
27 business class seats
33 premium economy seats
13 Skycouches (economy seats that convert into couches)
202 economy seats
The less dense configuration is probably necessary for this route. Not only do ultra long haul flights like this rely on premium demand to be profitable, but a more premium aircraft also helps keep the weight down, which improves range.
With the airline operating 3x weekly flights, it looks like Air New Zealand could in theory operate this route with a single aircraft. Of course that's not likely to happen — airlines cycle aircraft throughout their network — but I'm just saying that it's possible.
We know that Air New Zealand plans to eventually introduce an all-new business class product. However, it doesn't seem it's quite ready for launch. When it does launch, I imagine New York would be among the first destinations to get the plane. I unfortunately also wouldn't expect to see Air New Zealand's Skynest concept to be on this flight anytime soon.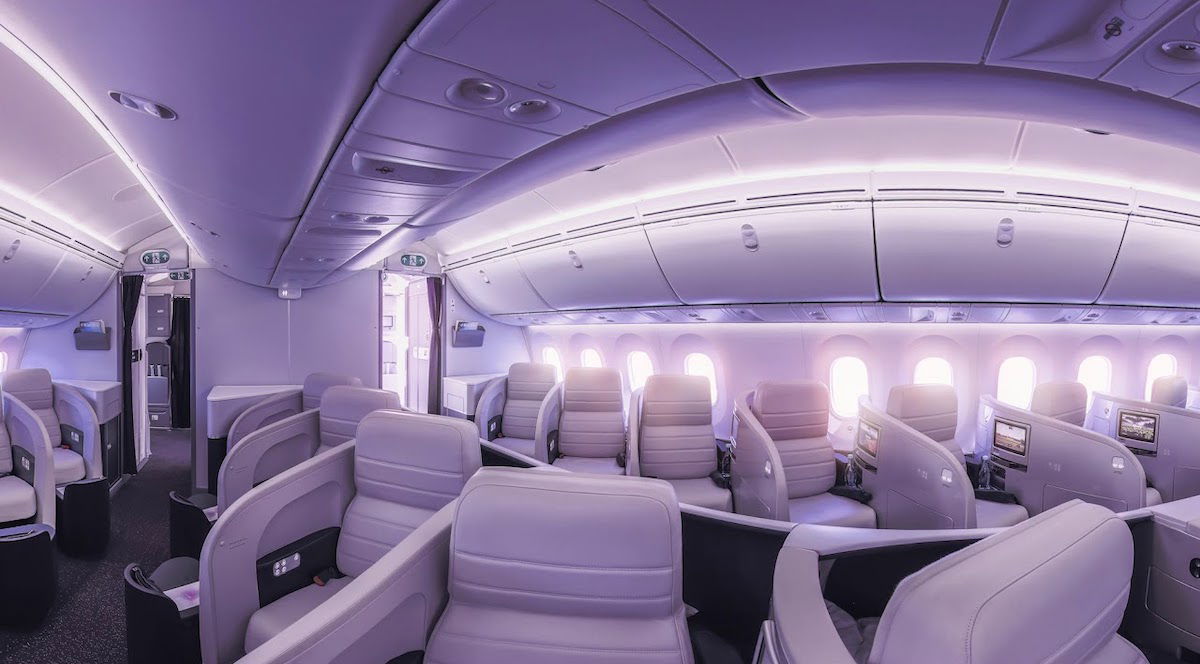 Air New Zealand chose New York over Newark
When this route was first revealed a couple of years back, Air New Zealand expressed interest in flying to Newark (EWR) rather than New York (JFK). I suppose there's more prestige in flying directly to New York, though from a practical standpoint Newark made more sense. That's because United Airlines has a huge hub at Newark, so this would open up all kinds of connecting opportunities.
In the end Air New Zealand selected JFK, as I guess executives are expecting that most of the demand will be to & from New York, rather than connecting.
That would be fair enough, yet oddly Air New Zealand's press release about the route references how this route "deepens the alliance between Air New Zealand and United Airlines," and how "through Air New Zealand's strong partnership with United Airlines, domestic customers across the US can easily connect to New Zealand through New York."
Someone's gotta let Air New Zealand know that United's only destinations out of JFK are LAX and SFO, and those aren't exactly logical routings for those looking to travel to AKL!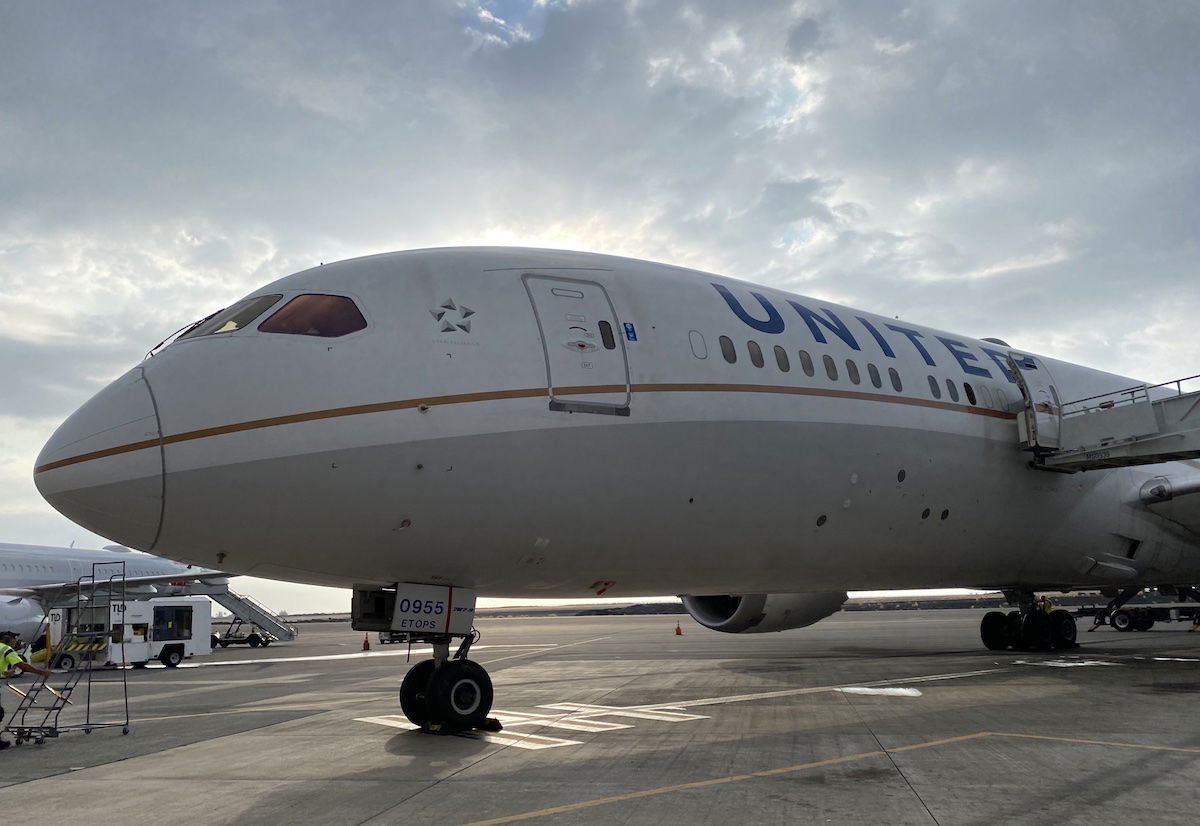 Bottom line
Air New Zealand will finally be launching its much anticipated New York service. The airline will fly 3x weekly nonstop with Boeing 787-9s from Auckland to New York. What an exciting new route connecting the Big Apple to one of the most beautiful countries in the world.
In terms of ultra long haul routes, I think it's also worth mentioning that Qantas is continuing to work on "Project Sunrise," which is the goal of launching nonstop flights from Melbourne and Sydney to London and New York.
What do you make of Air New Zealand's nonstop flight to New York?